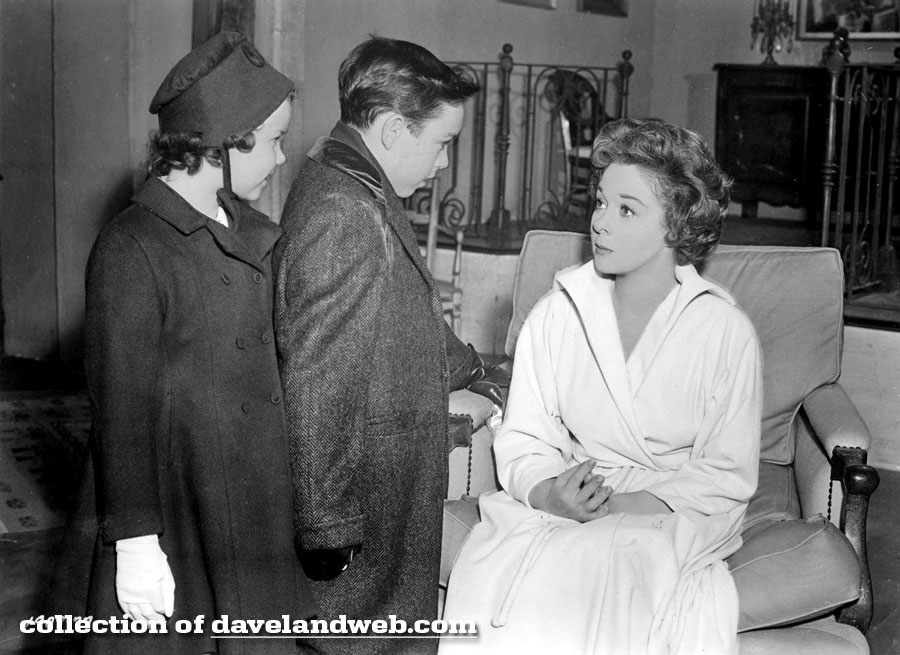 These two photos are publicity stills from one of my very favorite "weepies," the 1961 version of "Back Street." From the accompanying caption:
SCREEN BROTHER AND SISTER
Tammy Marihugh and Robert Eyer portray the screen youngsters of John Gavin and Vera Miles in "Back Street," the poignant Fannie Hurst story involving a "triangle" between the film's three stars, Susan Hayward, Gavin and Miss Miles. Charles Drake, Virginia Grey, Reginald Gardiner and Miss Marihugh head the strong supporting cast of the Ross Hunter-Carrollton Production filmed in color for release by Universal.

Child actor Robert Eyer was also in "Leave it to Beaver"; he passed away in 2005. Tammy Marihugh is still alive; her other roles included parts in "My Three Sons," "The Twilight Zone," and "Wagon Train." She became an exotic dancer and married bodybuilder Rodney Larson, who she shot in the back after an evening of heavy drinking. She was found guilty of involuntary manslaughter but given probation as a result of Larson being an abusive husband.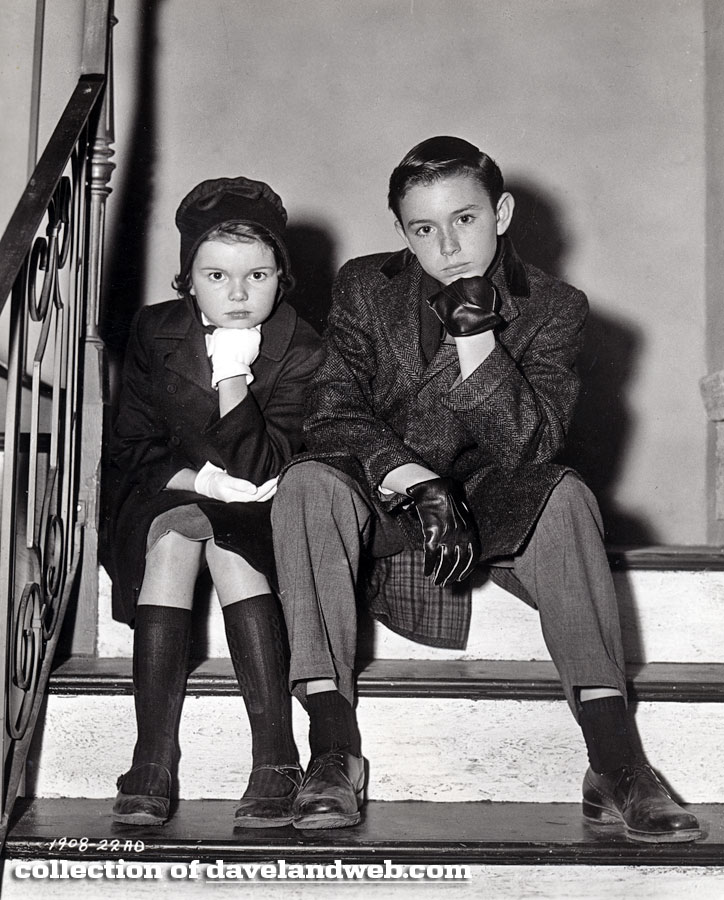 See more Daveland Susan Hayward "Back Street" photos at my
main website.