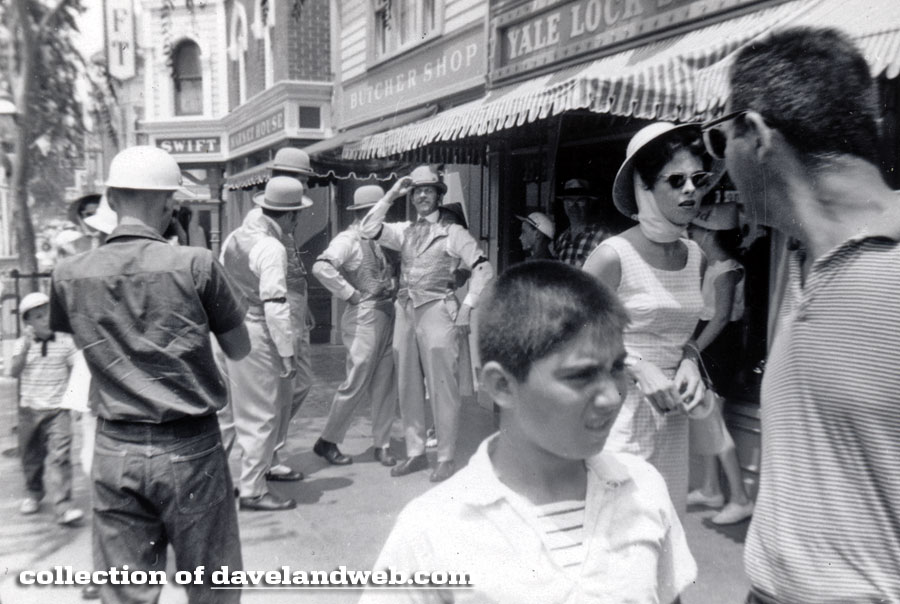 Two from August 1960 show the Dapper Dan Quartet on Disneyland's Main Street, U.S.A.
A White Wing engages them in conversation in the second shot: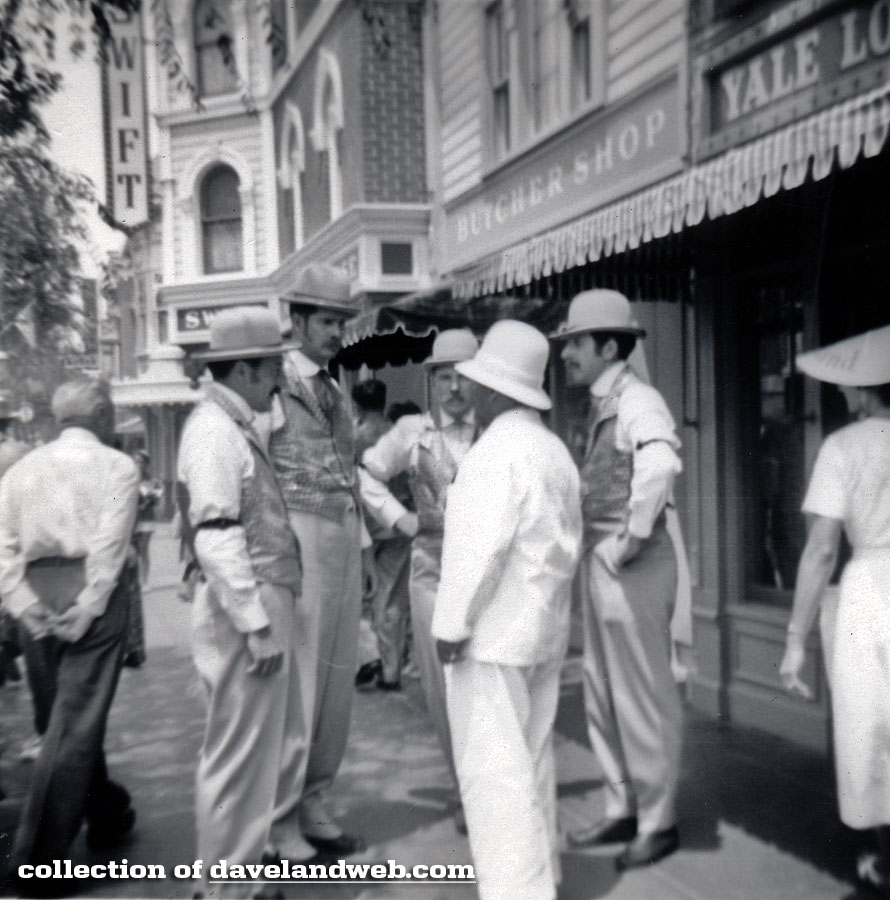 I am so glad that the tradition of this Fab Four has continued. They continue to be a vibrant part of the Park.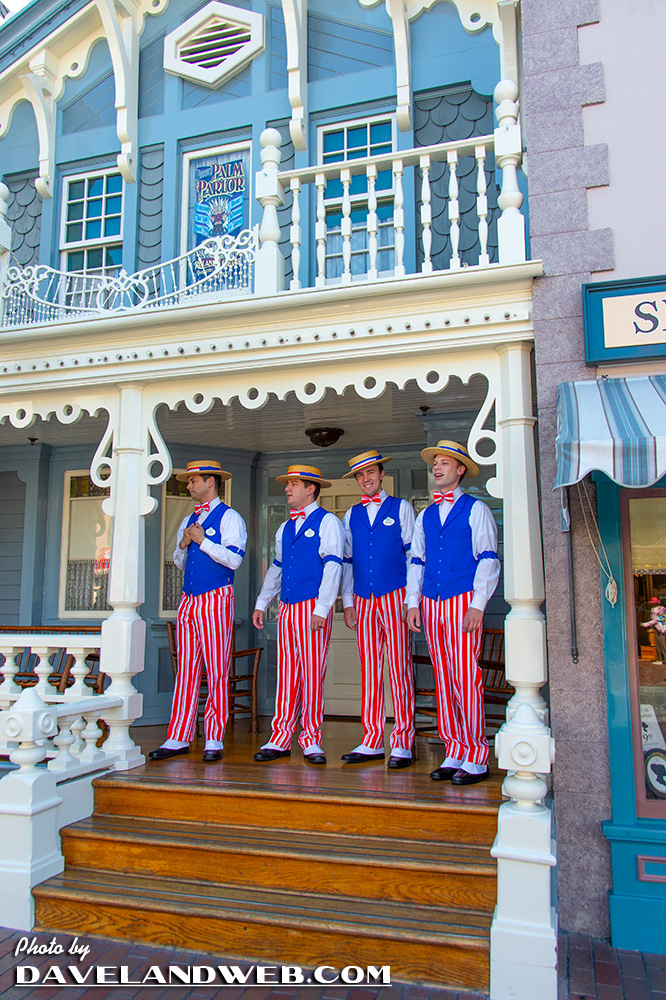 See more Daveland vintage & current Dapper Dans at Disneyland photos at my
main website.