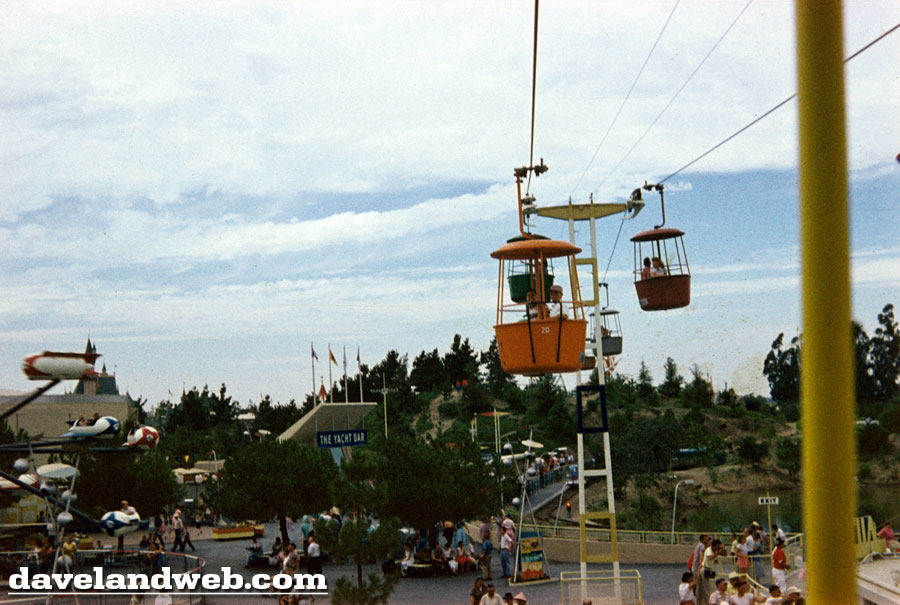 Hop into a Skyway bucket and let's take a journey over Snow Hill. Where did Snow Hill come from you ask? Well, the dirt from the Castle moat had to go somewhere! In another few years, Snow Hill would yield to the Matterhorn. You can also get a glimpse of the Viewliner pulling into the station: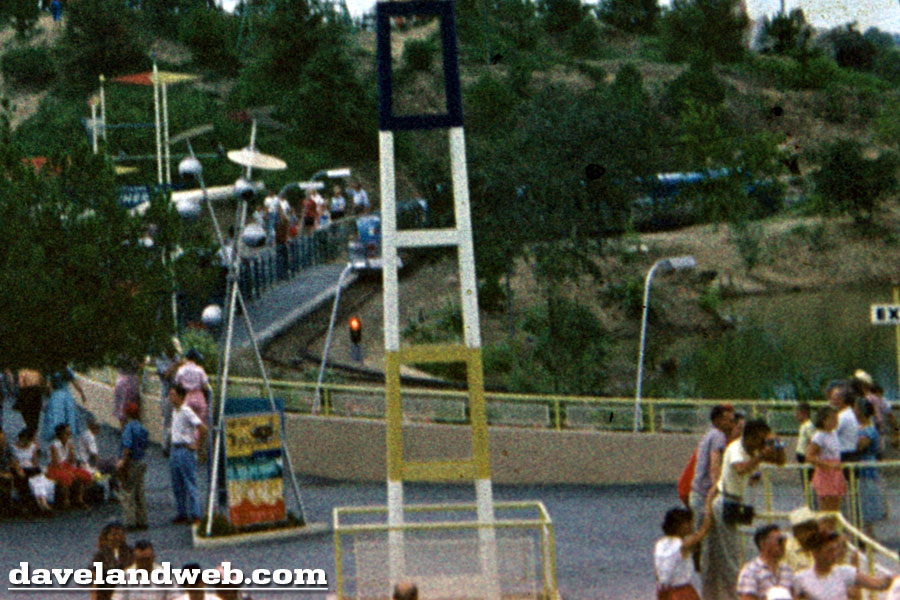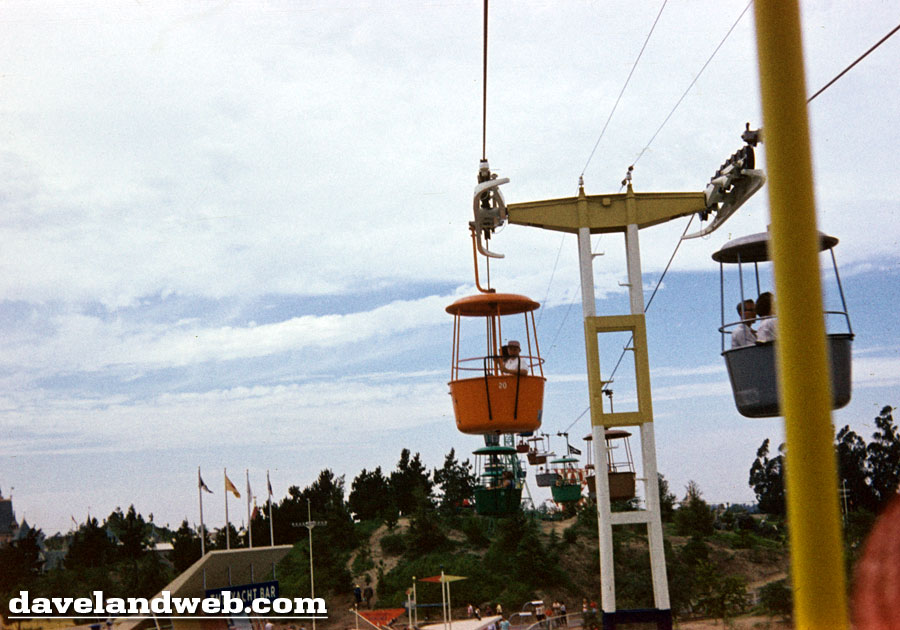 I think I see a few couples sucking face on Snow Hill right now!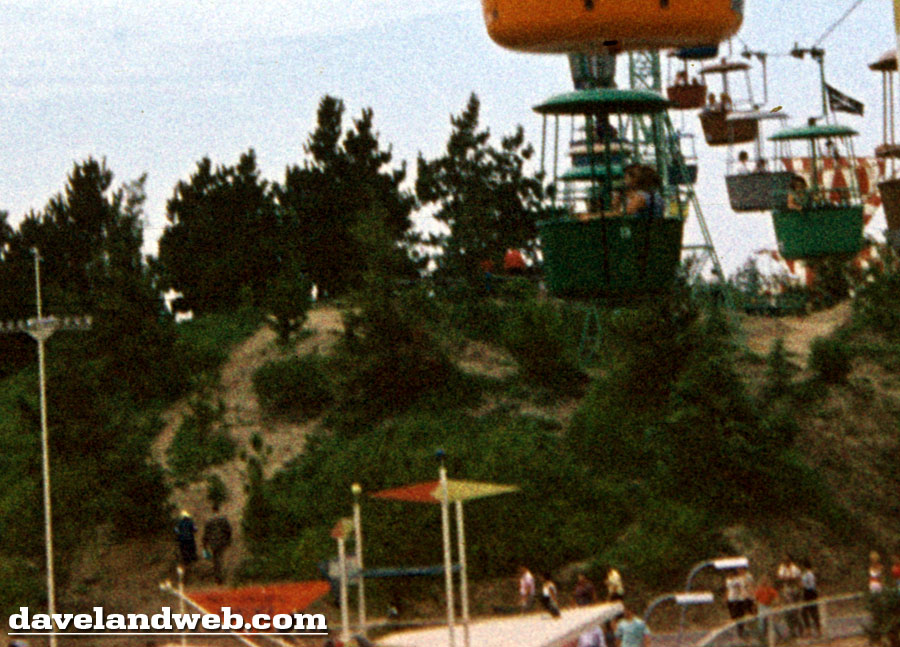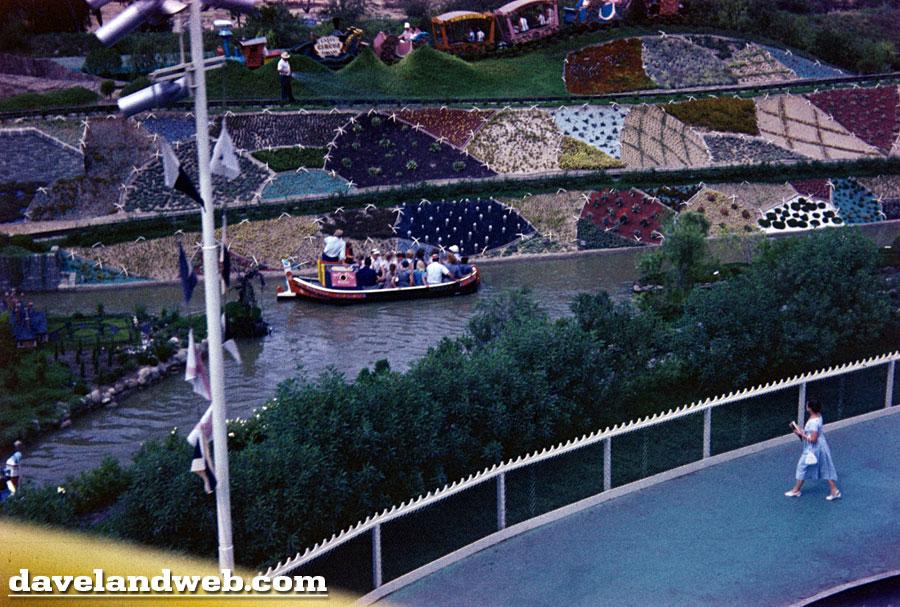 The Skyway sure did afford a few great views as seen here in this overhead Teacup shot; as you can see here, crowds are nothing new at Disneyland: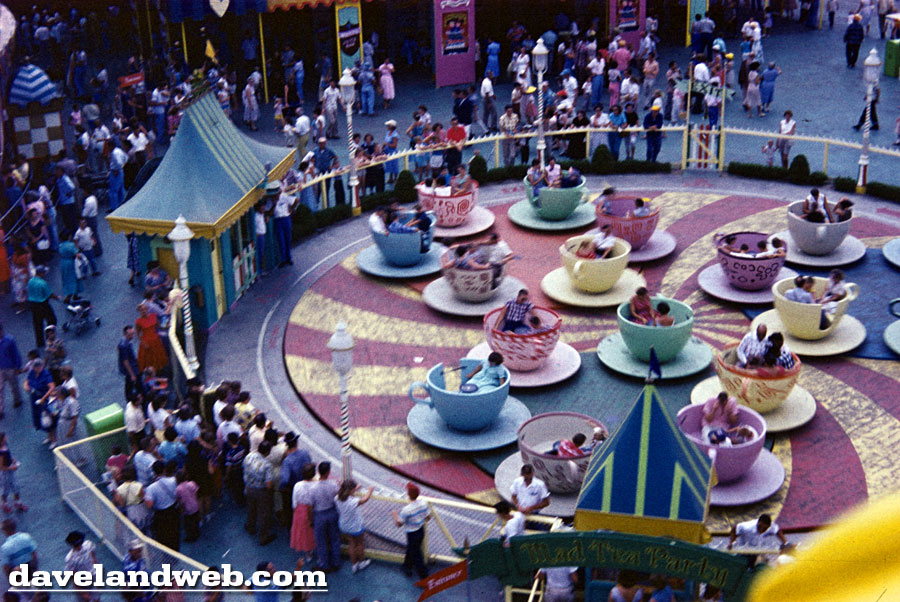 See more Skyway photos at my regular
website
.