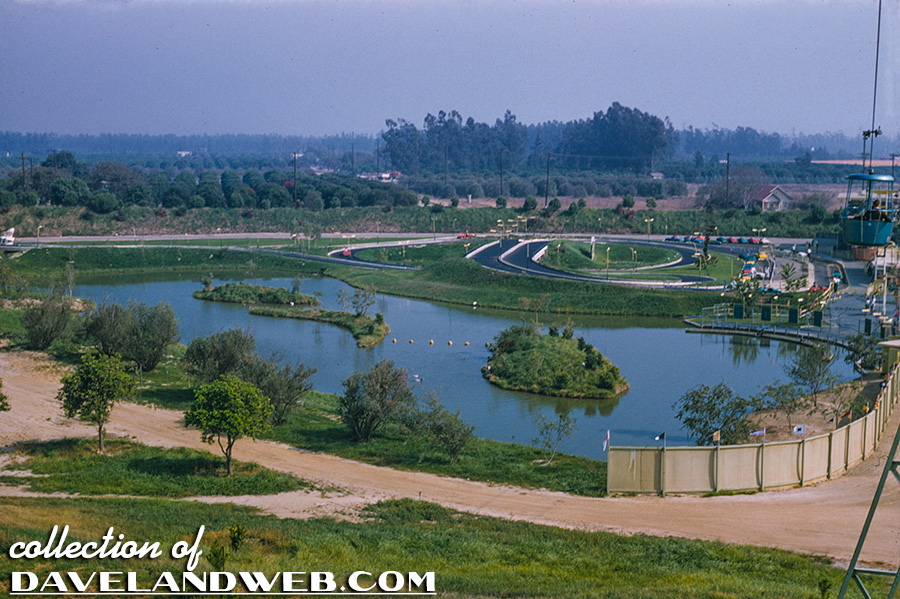 Our 12/56 photographer started snapping pics from his Skyway bucket as he approached Snow Hill, and he just kept on snapping! No boats in the Motor Boat Cruise lake today.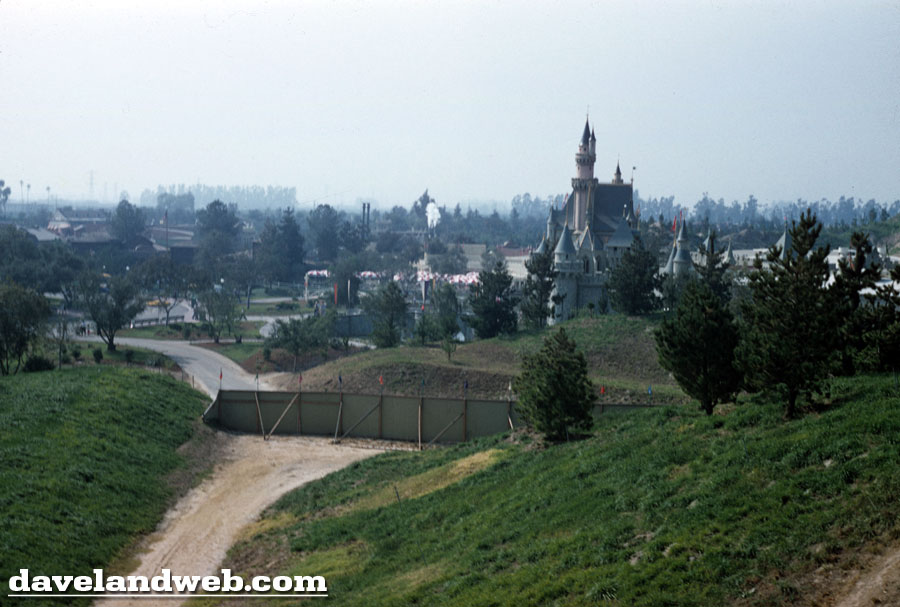 Plenty of room for a Matterhorn or a House of the Future here.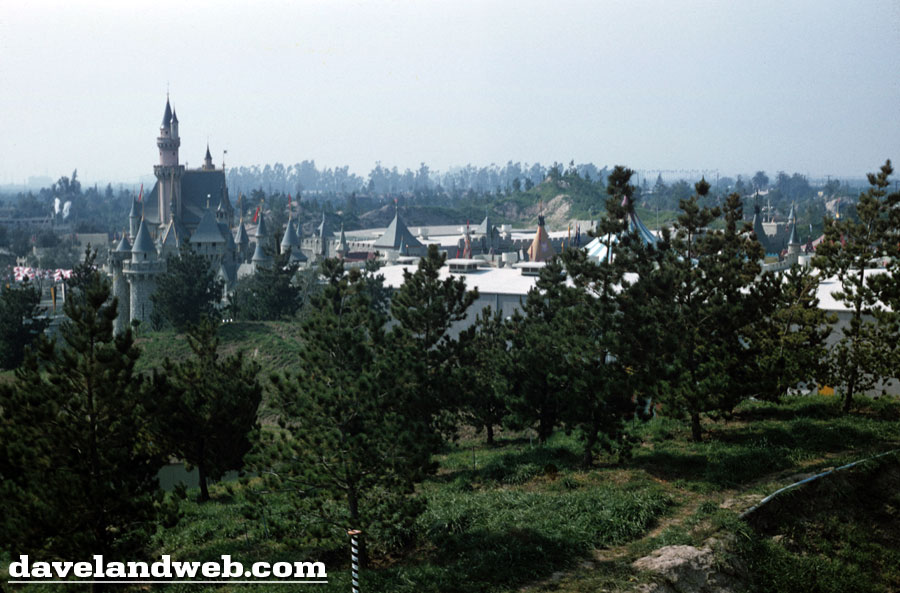 The Fantasyland Autopia and the soon-to-be-gone Disneyland Circus:
Storybook Land theming has recently been added to the Casey Junior attraction: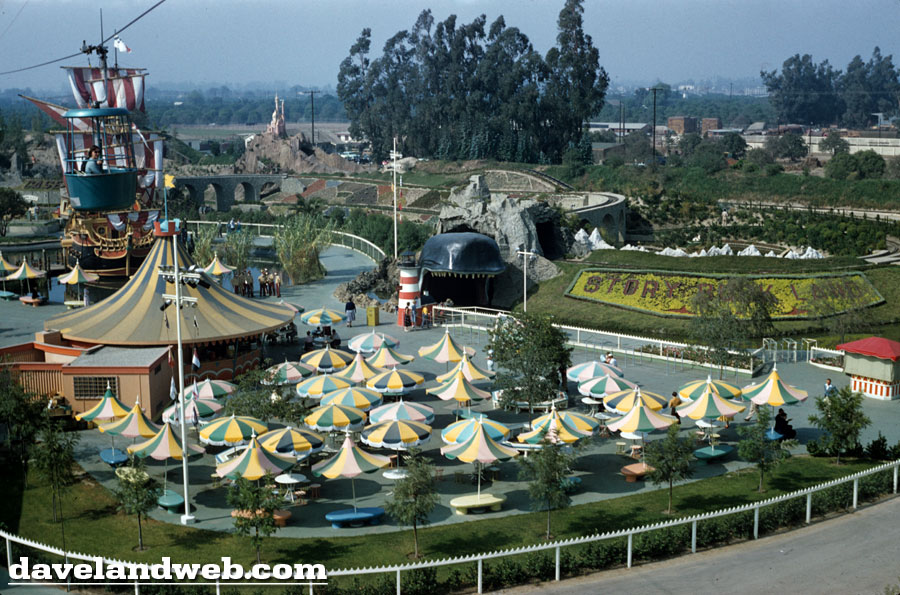 The teacups are spinning...urp!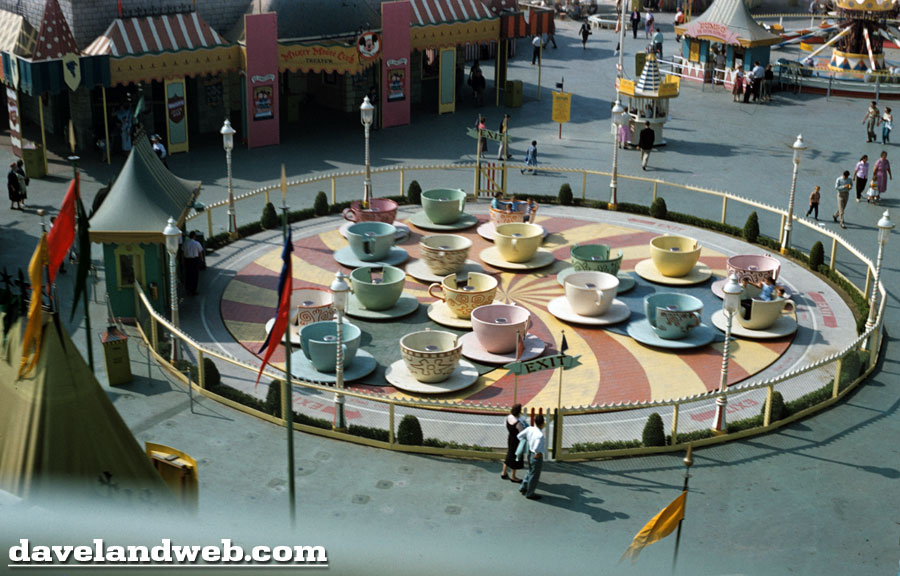 And a closeup of the Mickey Mouse Club Theater: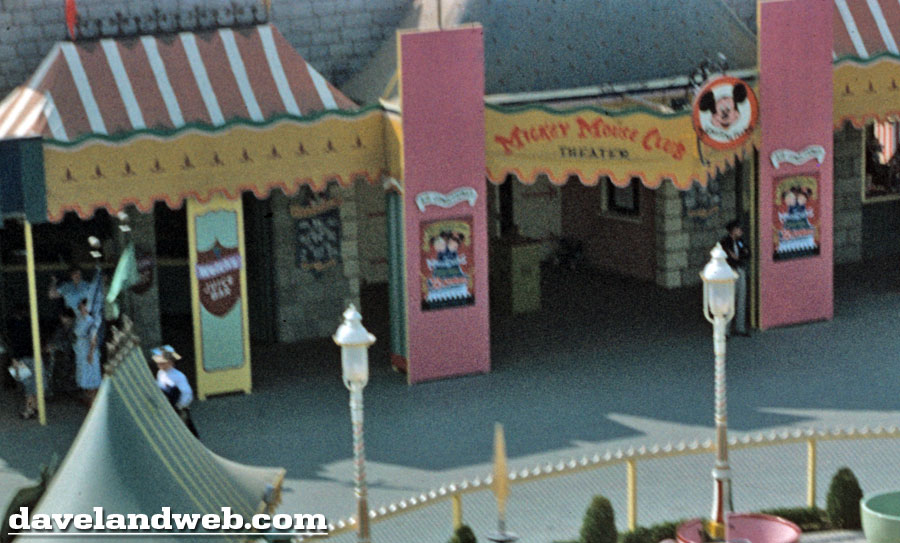 Coming in for a landing, we have a view of the Dumbo attraction: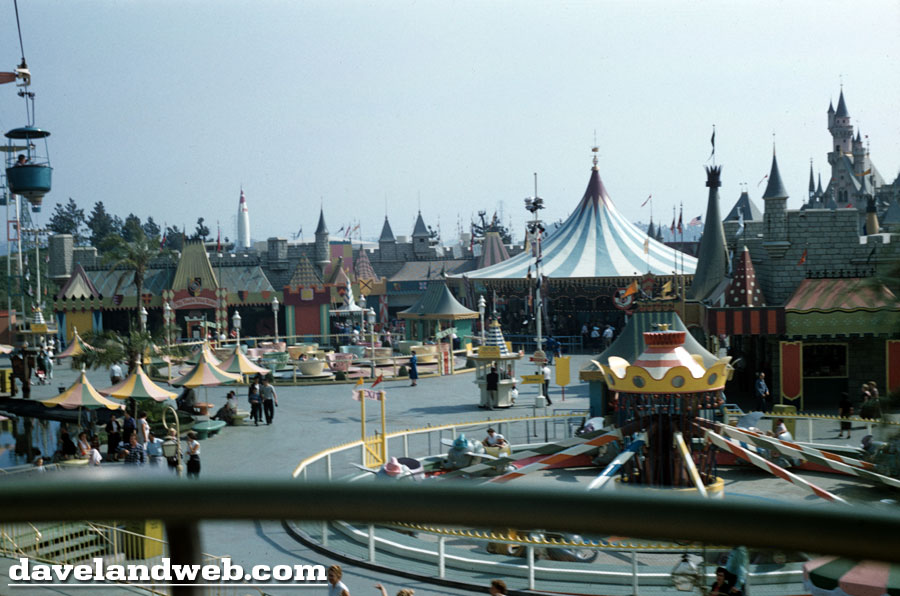 Last one for today is an early evening view of the teacups...urp, again: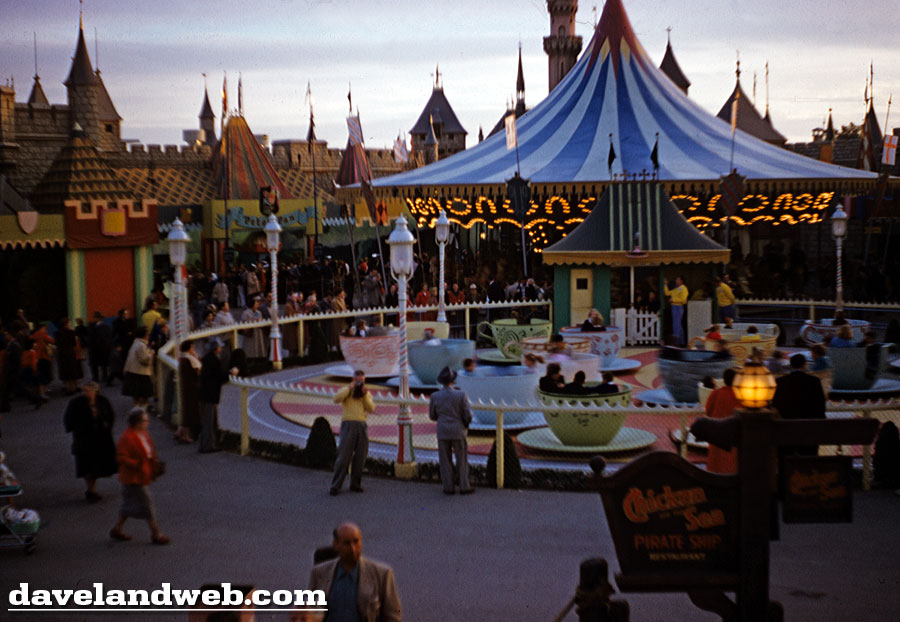 See more Disneyland entrance photos at my regular
website
.