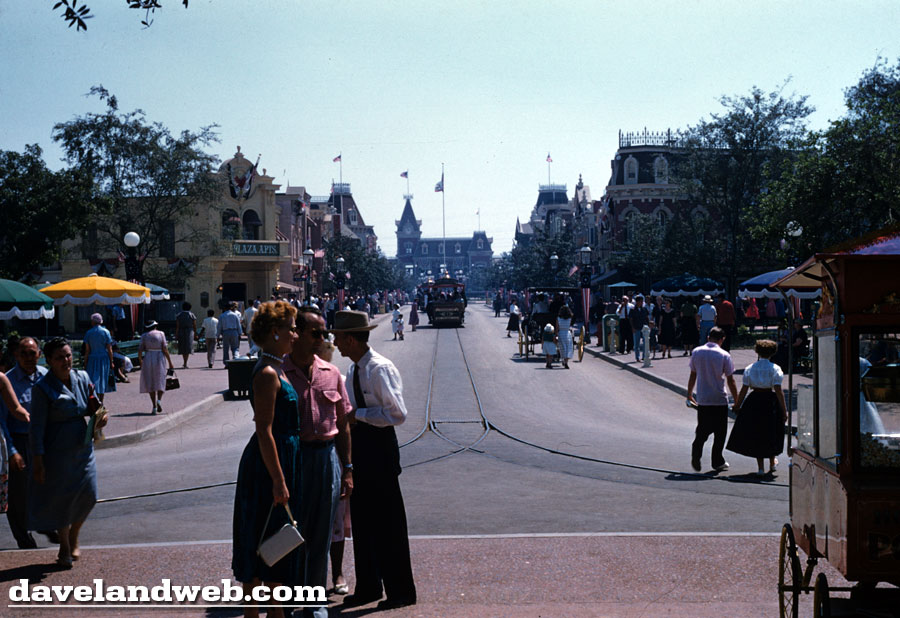 Let's spend a relaxing day in Central Plaza, shall we? The popcorn here sure is delicious—nothing like a load of butter and salt to keep you peppy while walking around the park.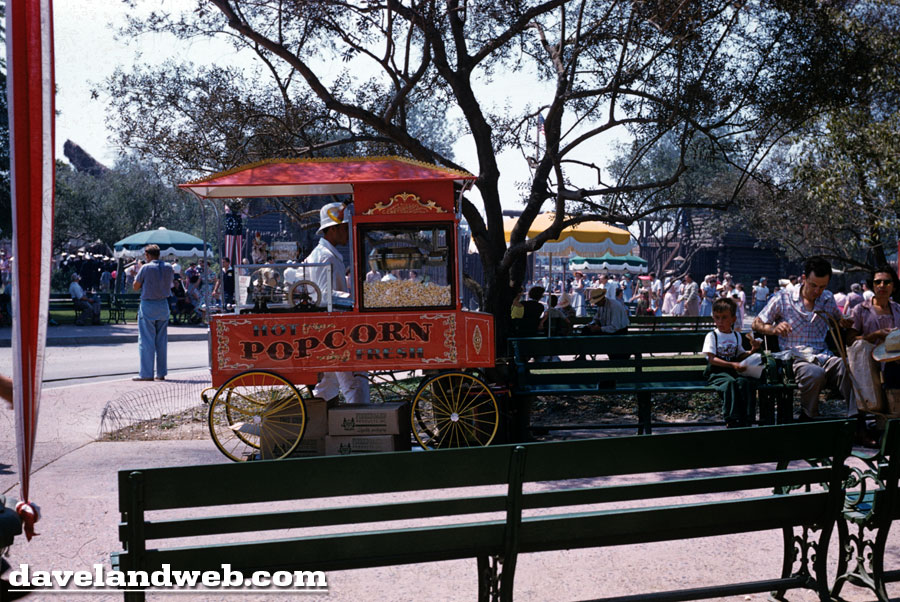 Even back in Walt's day, the Disney geeks would be able to find examples of "bad show" to gripe about: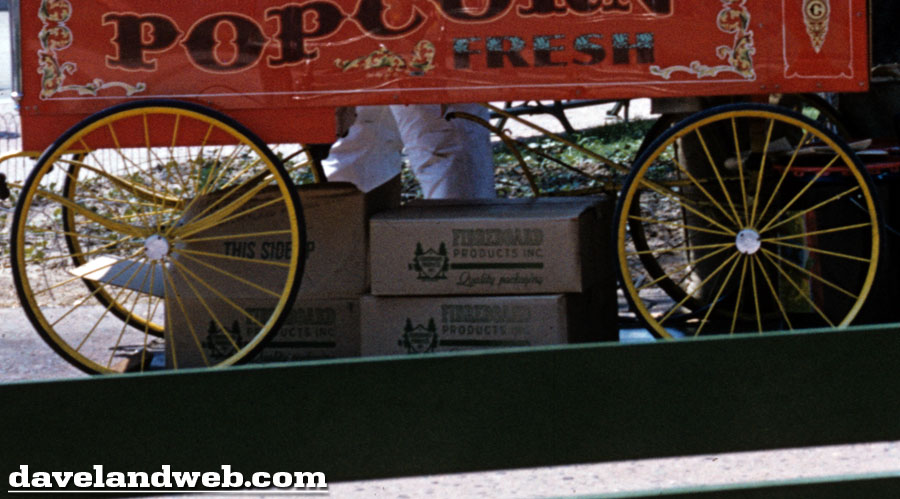 Before the succulent greasy goodness of Plaza Inn's Fried Chicken, guests could eat at its previous incarnation, The Red Wagon Inn. Fred's checking out the menu; he's not sure he wants to eat here just yet. How bout that ca-raaaazy paper hat on Mildred over there at right?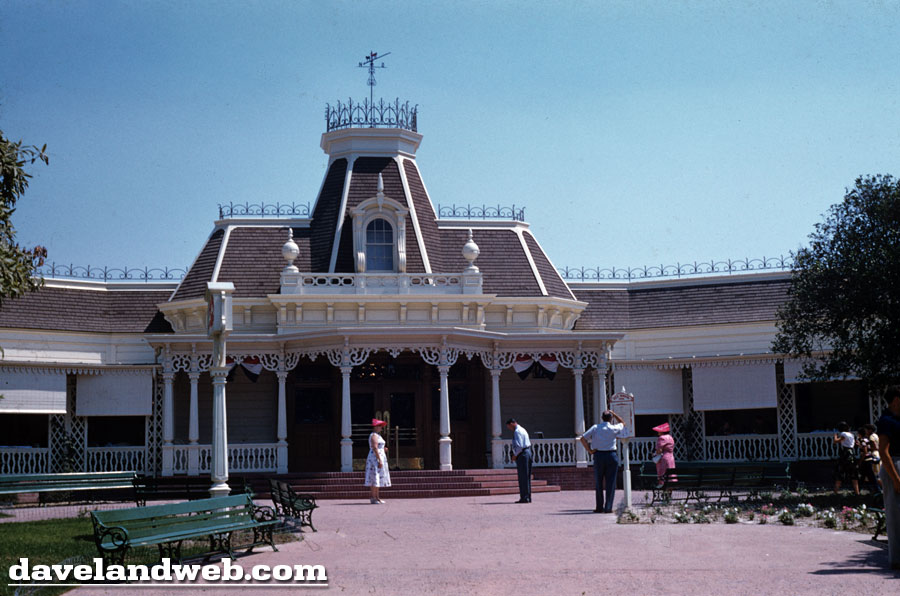 More early views of the park. I'd like to come up with some witty commentary, but I just can't muster any right now so I'll let you do your own. Kind of like Mad Libs...just fill in the blanks and make your own fun!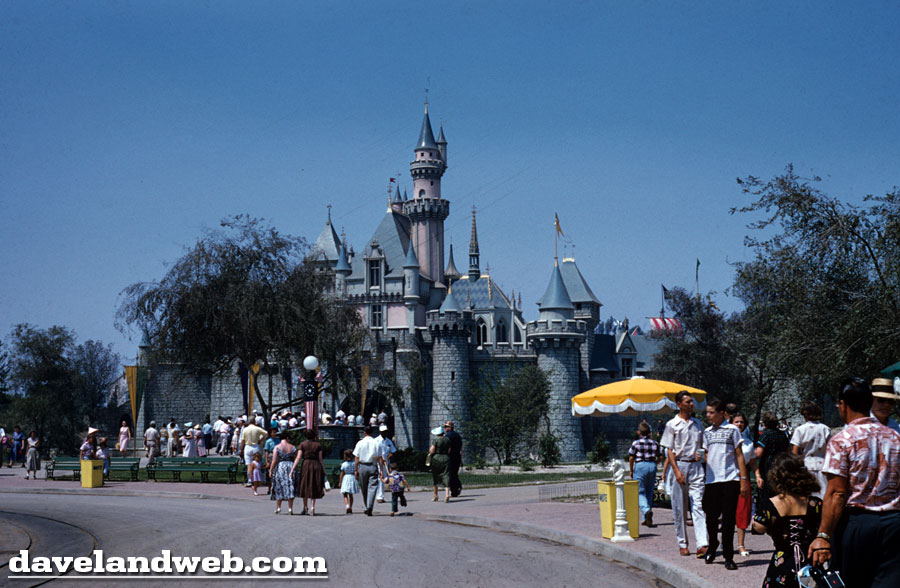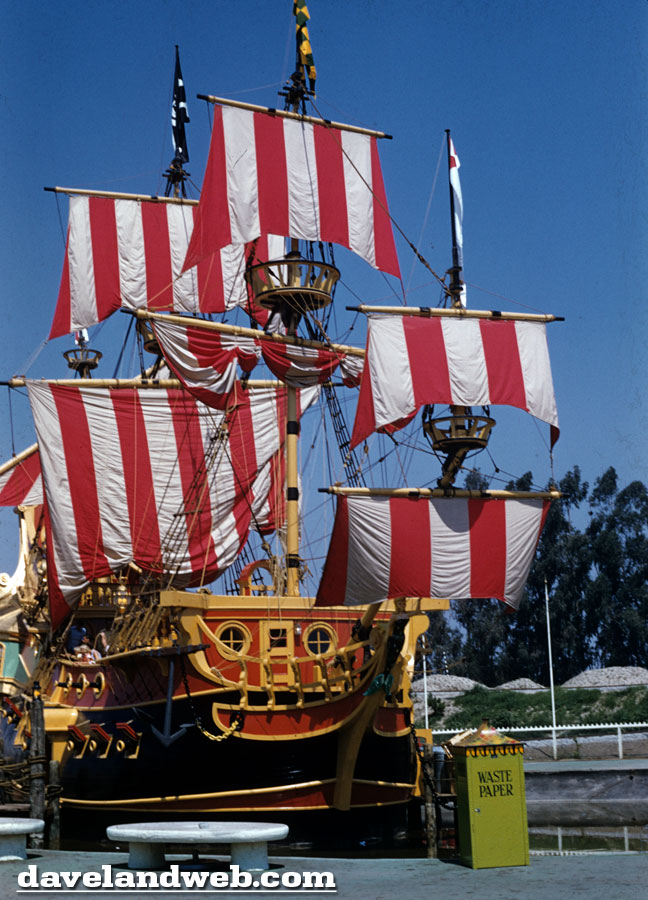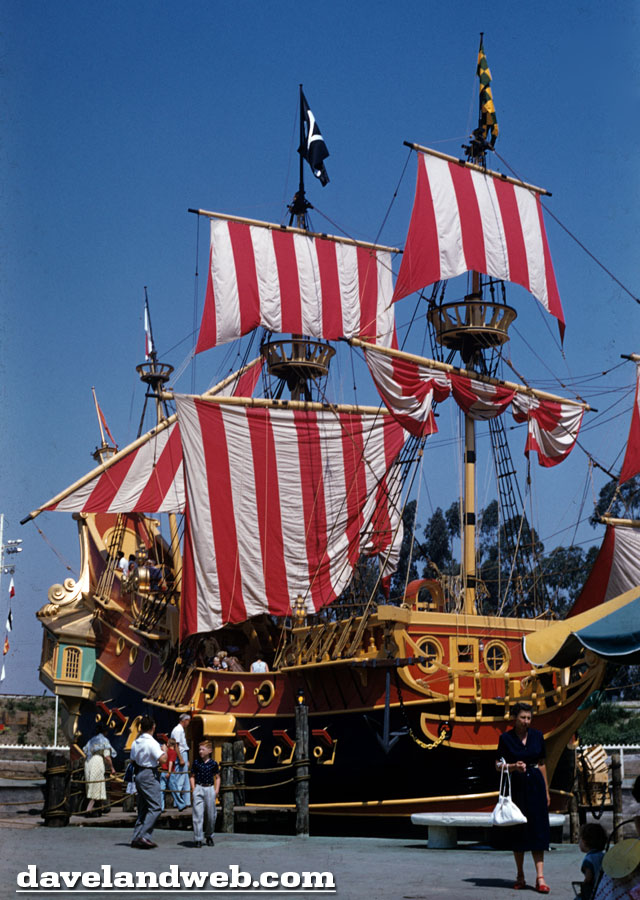 No Storybook Land yet; just dirt.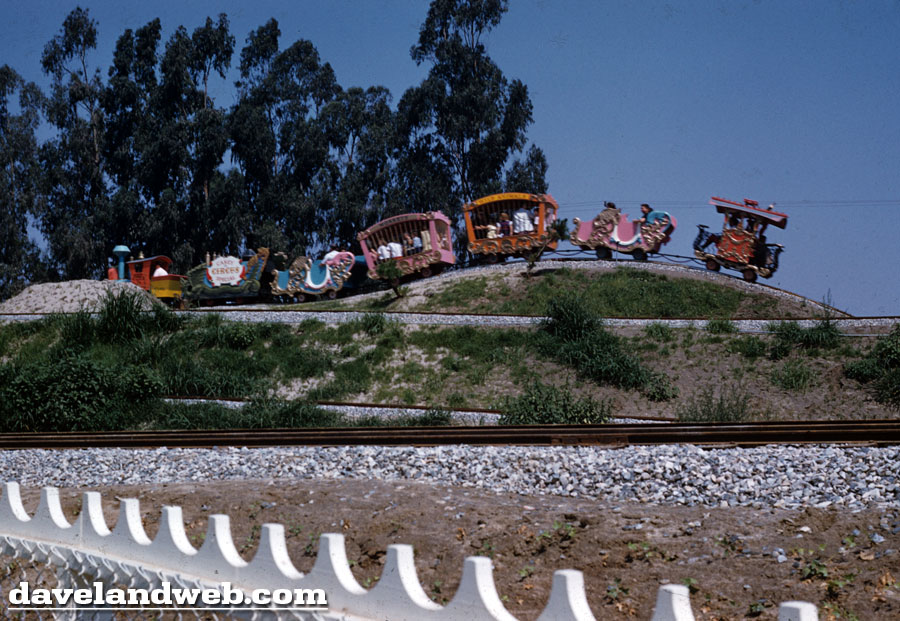 See more Fantasyland photos at my regular
website
.