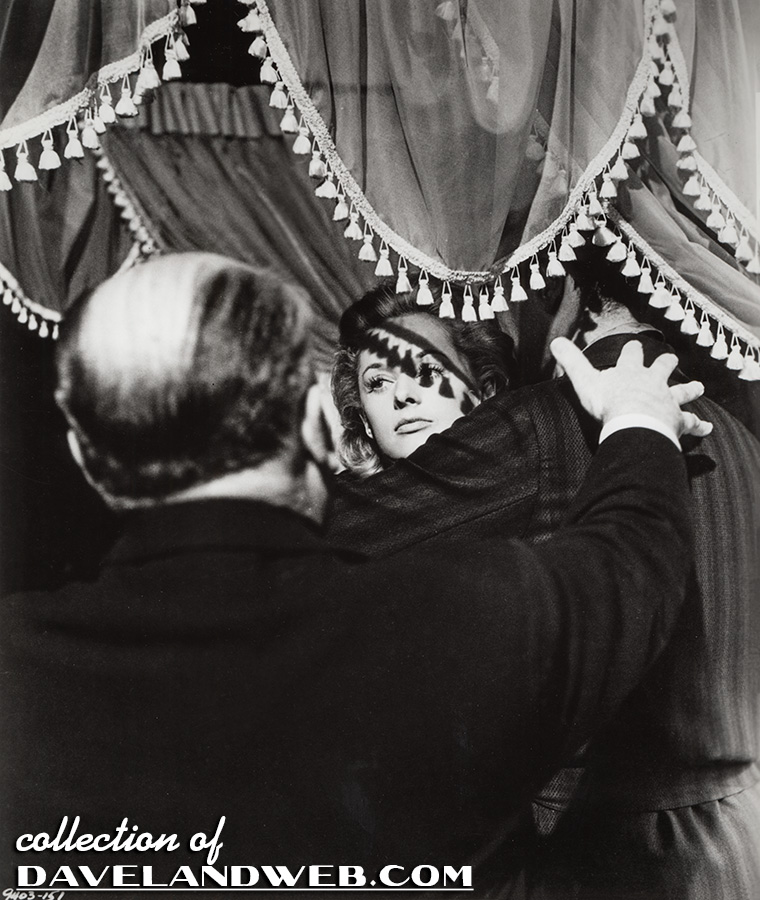 This was the title of an article from Premiere magazine back in August 1998 which discussed famous flops in movie history that might actually have had more going for them than their contemporary audiences gave them credit for. "Marnie" (1964) is just about the only movie mentioned that the magazine doesn't really have anything negative to say. Instead, it puts it in the misunderstood classic category. Read for yourself:
Alfred Hitchcock directed "Notorious" in 1946, but that title could easily have been applied to Hitchcock's 1964 mystery, "Marnie." The previous year, the filmmaker had launched the career of Tippi Hedren, with "The Birds," and when he cast her again, in "Marnie" (after failing to convince Grace Kelly to temporarily set aside her crown and come out of retirement to take the lead role), Hitchcock was determined to make Hedren a major star—one who would be beholden to him. But, as in the convoluted plots of many of his films, things went awry. Hitchcock's unnerving fixation on Hedren, about which much has been written, led to an altercation on the set. All the director ever said about it was, "She did what no one is permitted to do. She referred to my weight." In his later years, Hitchcock freely discussed his movies, but he seldom went into much detail about "Marnie"—and he never spoke of Hedren. That "Marnie" deals with a man's fetishism and a woman's psychosexual repression makes the film's relationship to reality all the more creepy, not to mention endlessly fascinating.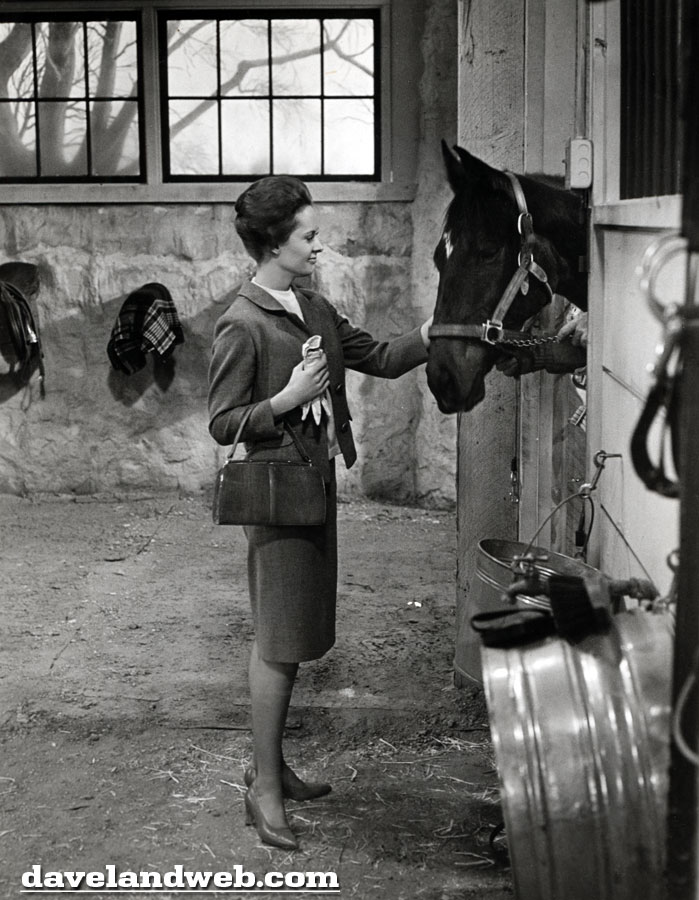 CRITICAL RESPONSE
:
By the time "Marnie was released, the French New Wave critics (including future directors Claude Chabrol and Eric Rohmer) had transformed the master of suspense into an artist, and the American critics weren't having it. In the New York Herald Tribune, Judith Crist said of "Marnie," "New it isn't, in form or content. Mr Hitchcock himself made this kind of movie nigh on to twenty years ago, and made it a lot better." The New York Times wrote, "A strong suspicion arises that Mr. Hitchcock is taking himself too seriously—perhaps the reuslt of listening to too many esoteric admirers."
BOX OFFICE:
After the huge success of "Psycho" in 1960, and the strong showing of "The Birds" in 1963, "Marnie" was a disappointment, if not an outright flop. On 1964's box office list, it landed at number 30 out of 73 films, and it returned only $2.25 million to the studio.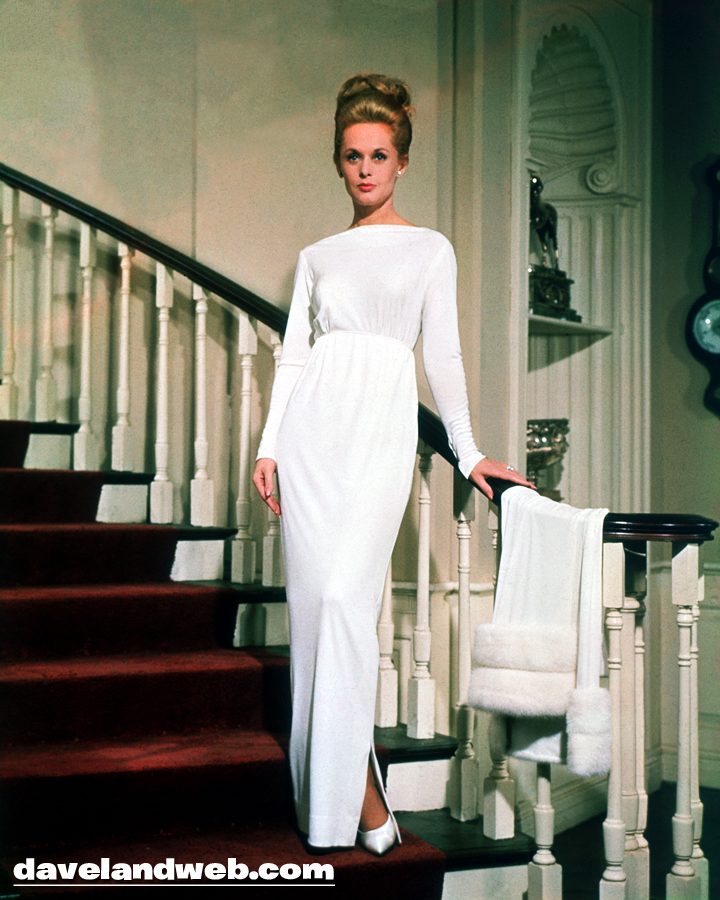 WHY IT MATTERS:
This "great flawed film" (as François Truffaut later dubbed it) was the lst picture of Hitchcock's moviemaking prime, an amazingly fertile period that began with "Rope," in 1948. It was the last time he would work with his longtime cinematographer, Robert Burks, and his trusted editor, George Tomasini. It was also the last of his filims to feature the music of the legendary Bernard Herrmann, who would have a falling-out with the director on his next film, "Torn Curtain." Coming after the visceral shocks of "Pyscho" and "The Birds," "Marnie" must have befuddled audiences, for it deals almost exclusively with emotional violence; its characters—each tending his or her own particular wound—maneuver themselves like neurotic chess pieces in a game of attration and denial, lust and repression. These characters don't invite easy empathy, as even screenwriter Jay Presson Allen concedes. "The character of Marnie is a liar and a thief, and there's nothing sympathetic about her," she says. But Hedren does her seemingly impenetrable characer proud, and Sean Connery, playing a man who is unnaturally attracted to a woman he knows is a thief, imbues his vexing role with impressive grace and virility. While some of the technical trickery is strained, certain individual moments—the scene where Marnie washes the black dye out of her hair is one of many—have a power that recalls Hitchcock's masterpiece "Vertigo." In some ways "Marnie" is an even more tortured and ambivalent ode on obsession than that great film; definitively unsettling, it grows more so with each viewing.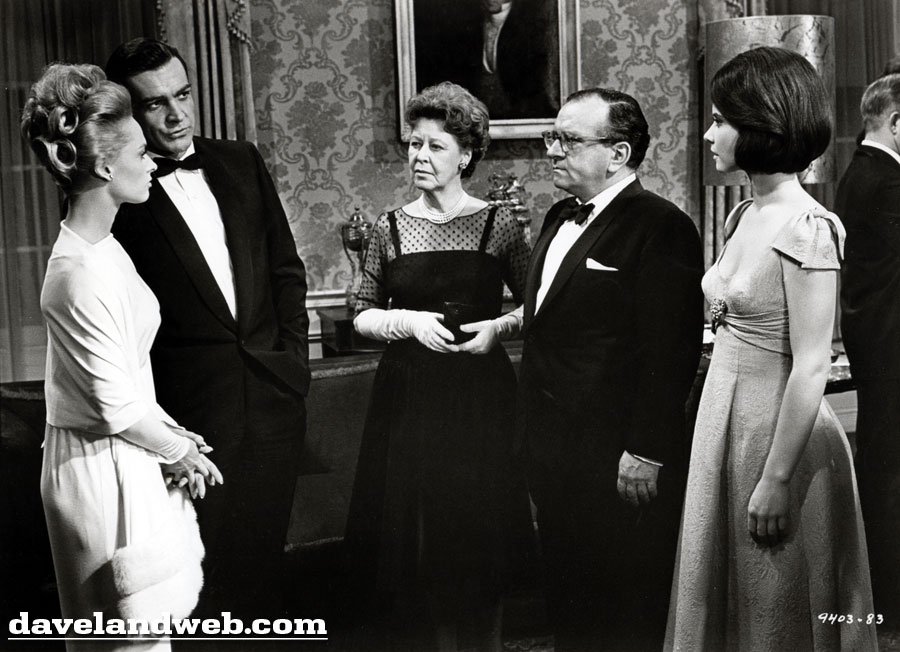 Believe it or not, there is a Disney connection with Marnie. For most of the scenes that show Tippi riding Forio, she is on an actual horse that is on top of a running treadmill, with rear-projection for the background. The 30' treadmill was borrowed from MGM. Even though it was extremely dangerous, Hedren did so without wearing any kind of safety harness.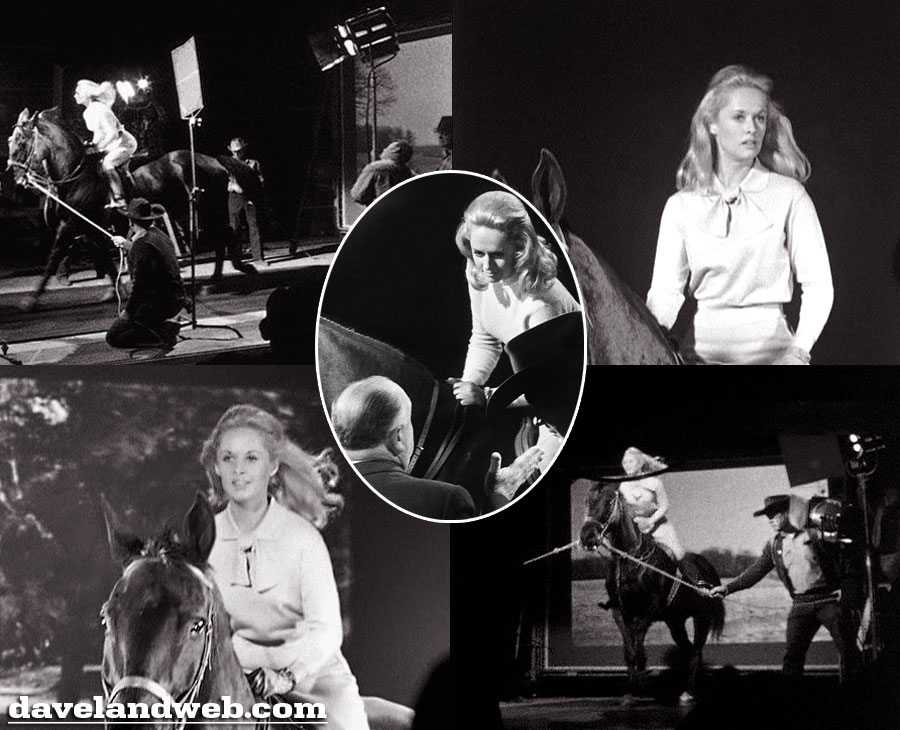 For closeups, the studio interior filming didn't work very well, so an alternative solution was sought out. From the book "Hitchcock and the Making of Marnie" by Tony Lee Moral:
Certain shots, such as the close-ups of Marnie on Forio jumping, could not be achieved with a real horse inside the studio, so Hitchcock asked [Hilton] Green [the unit manager for "Marnie"] to investigate a mechanical horse owned by Walt Disney, which he had heard was very authentic. Green met Disney and borrowed the mechanical horse, which was later used for extremely close shots of Hedren and also for [actress Diane] Baker when she is riding in the hunt.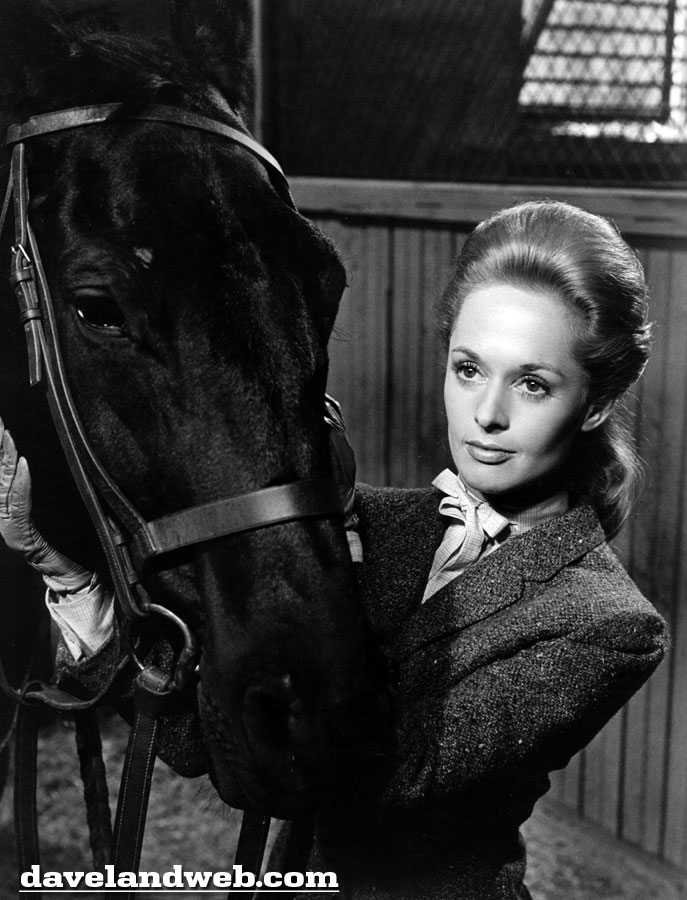 To see more Marnie photos, visit my regular
website
.