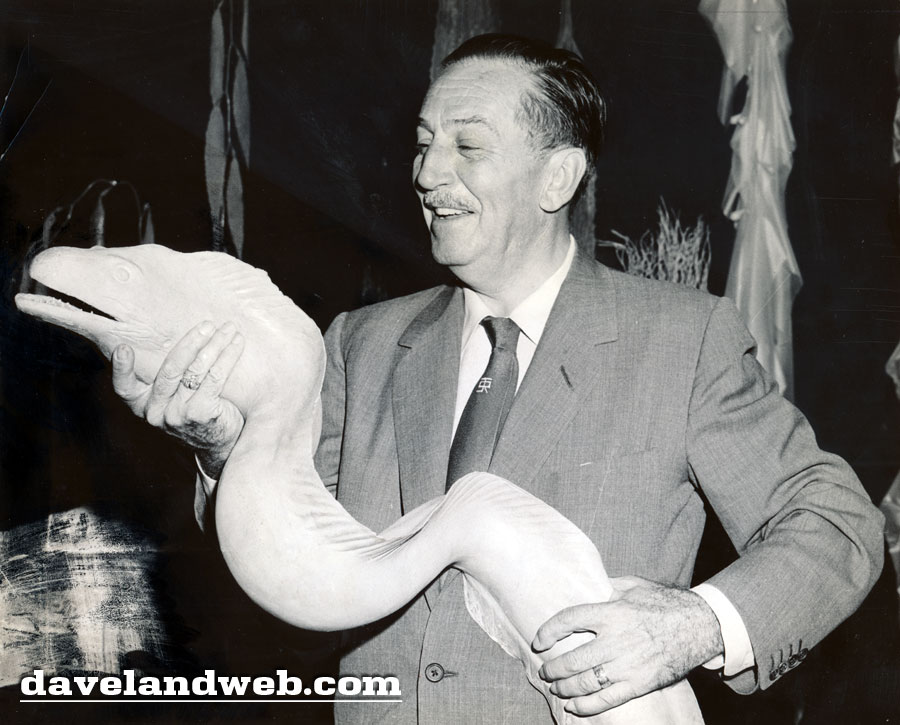 1959 is one of the most famous years in Disneyland history, and you'll see why when you note the famous attractions that were introduced.

ADDITIONS

• SUBMARINE VOYAGE (eight-vessel underwater fleet sailing through "liquid space") — Tomorrowland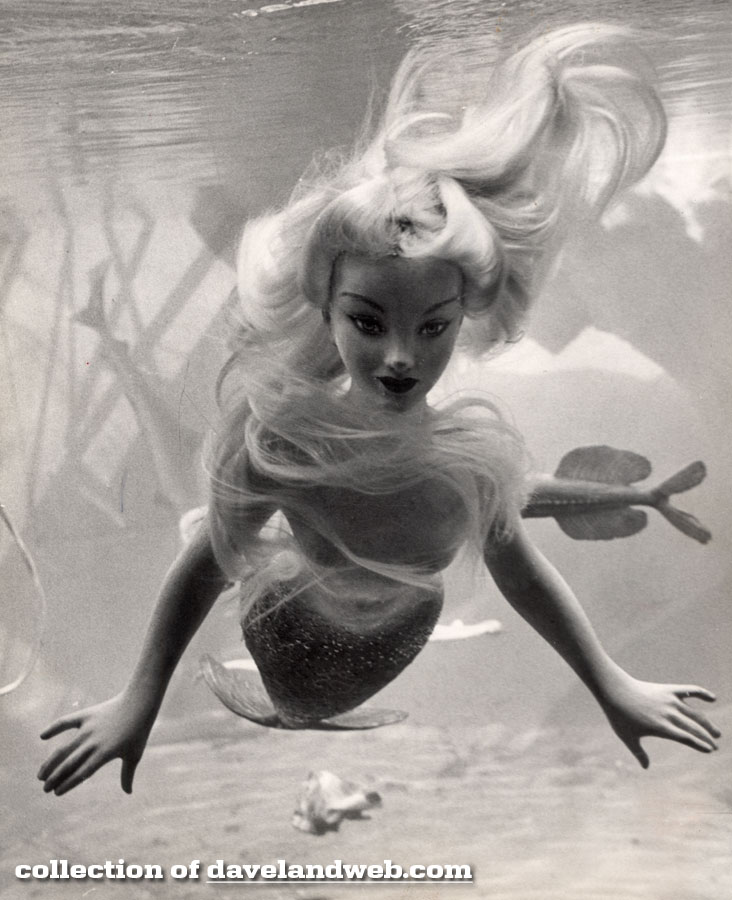 DISNEYLAND-ALWEG MONORAIL SYSTEM (America's first complete, daily-operating monorail fleet) — Tomorrowland. Dedicated by former Vice President Richard M. Nixon.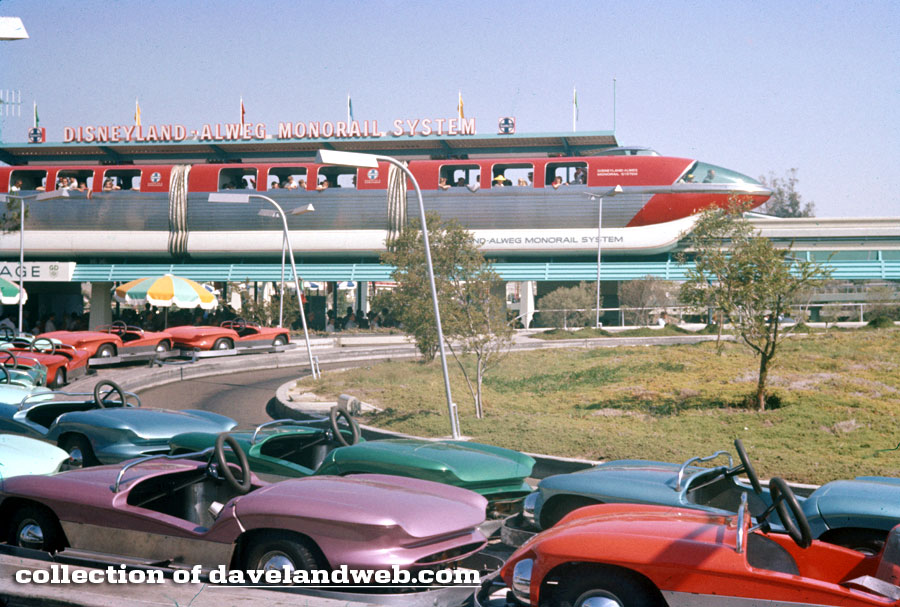 • MATTERHORN MOUNTAIN AND BOBSLEDS (147-foot-high mountain and two bobsled runs) — Fantasyland
• AUTOPIAS (two new freeways and enlargement of the super Autopias) — Fantasyland and Tomorrowland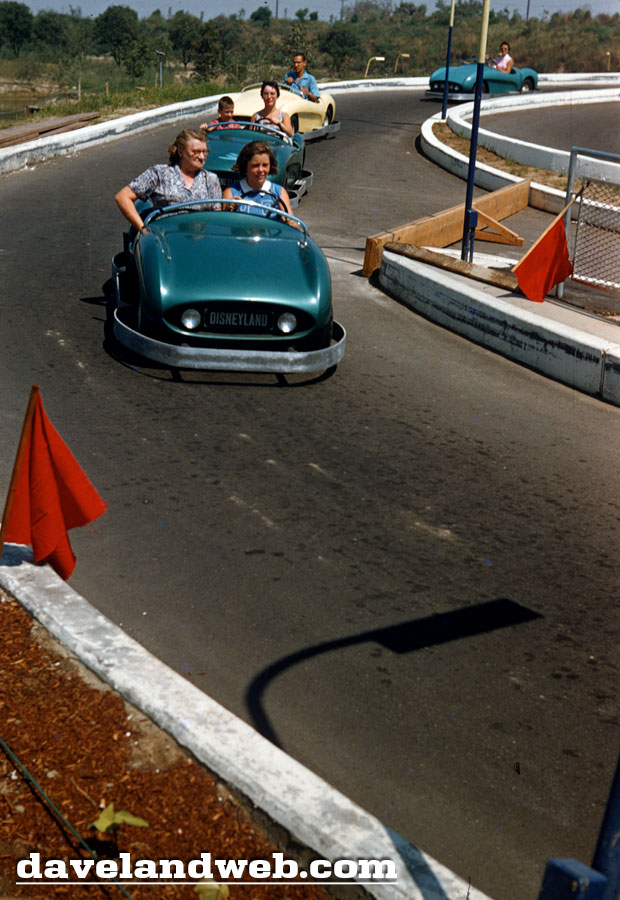 • MOTOR BOAT CRUISE (enlarged) — Fantasyland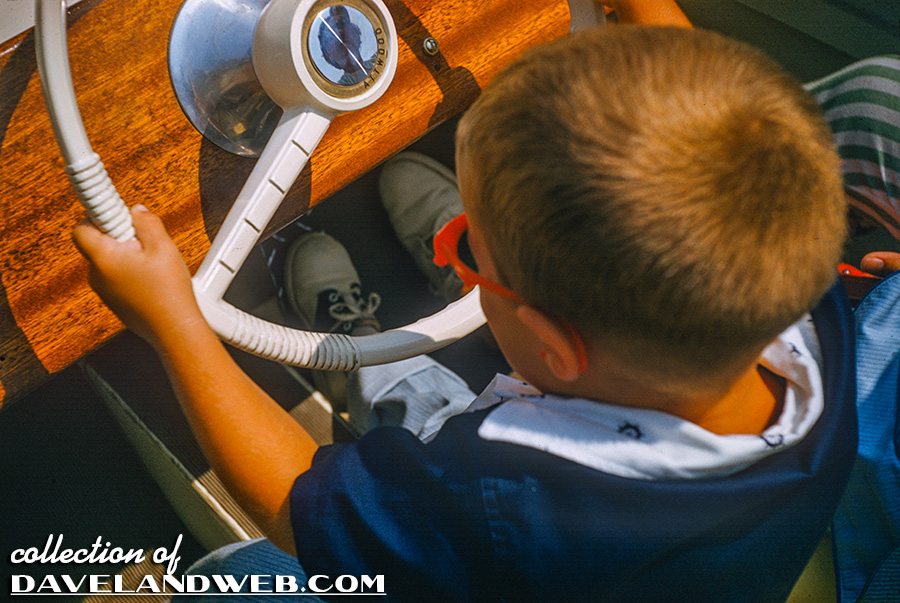 HIGHLIGHTS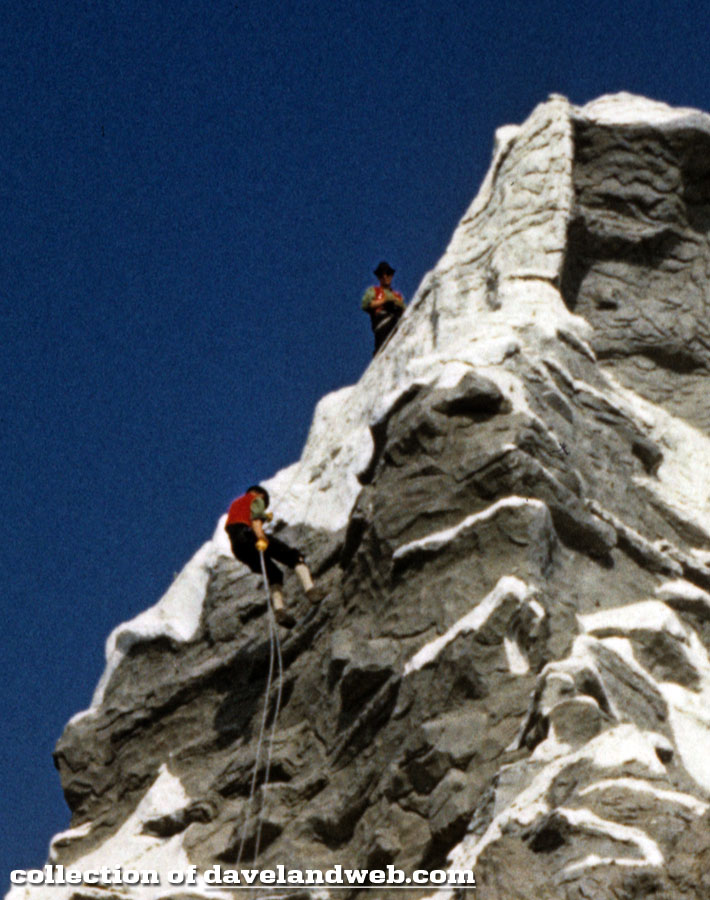 In September Chairman Nikita Khruschev of the Soviet Union expressed a desire to visit the Park but his request was denied by U.S. government officials, sparking an international "incident."
Note: Jim Crarey, one of the first Matterhorn climbers, sent me this tidbit about the day Khruschev was actually scheduled to visit: "I remember the 4 hours hanging by rope waiting to repel for Nikita Khrushchev."

Obviously, it was a last minute decision that barred Khruschev from the park.
Disneyland greeted its 15 millionth visitor in April.
More than 11,000 were in attendance at the New Year's Eve Party.
"Christmas in Many Lands" parade again highlighted the Christmas season.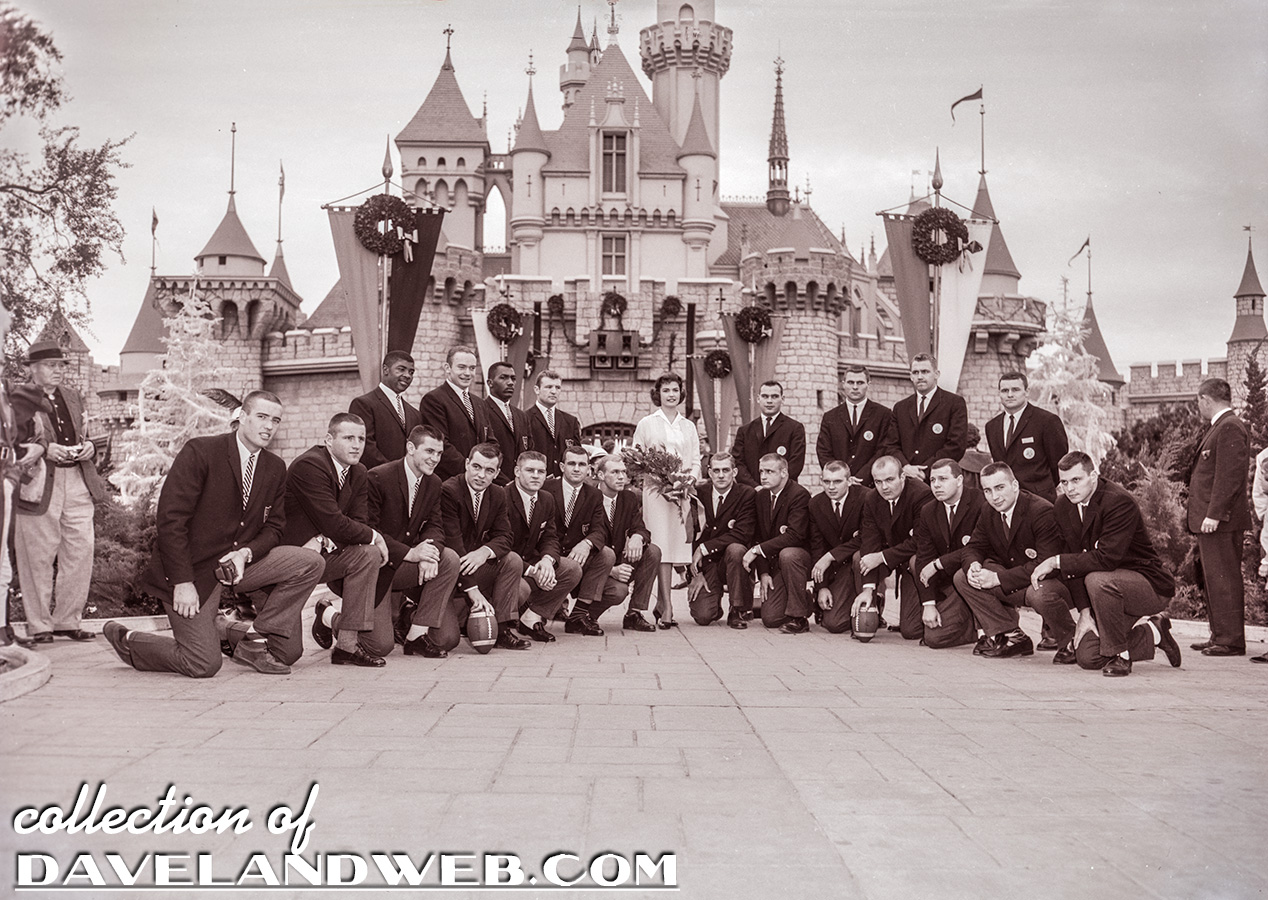 Tradition of annual Rose Bowl teams' visit to Disneyland began when University of Washington and University of Wisconsin players toured the Park prior to their Jan. 1, 1960 game.
Disneyland's Community Service Awards program awarded $9,000 to 11 county organizations for their service to the area. The outstanding Award went to the Latin American Friendly Center.
FAMOUS GUESTS
• King Hussein of Jordan (April)
• King Baudouin of Belgium (May)
• Former Vice President Nixon and family (June)
• Crown Prince Asfa Wossen of Ethiopia (October)
Interesting to note that all of the "Famous Guests" are either foreign dignitaries or U.S. politicians; not a single celebrity in the bunch!
See more vintage & current Disneyland photos on my
Disneyland web pages.