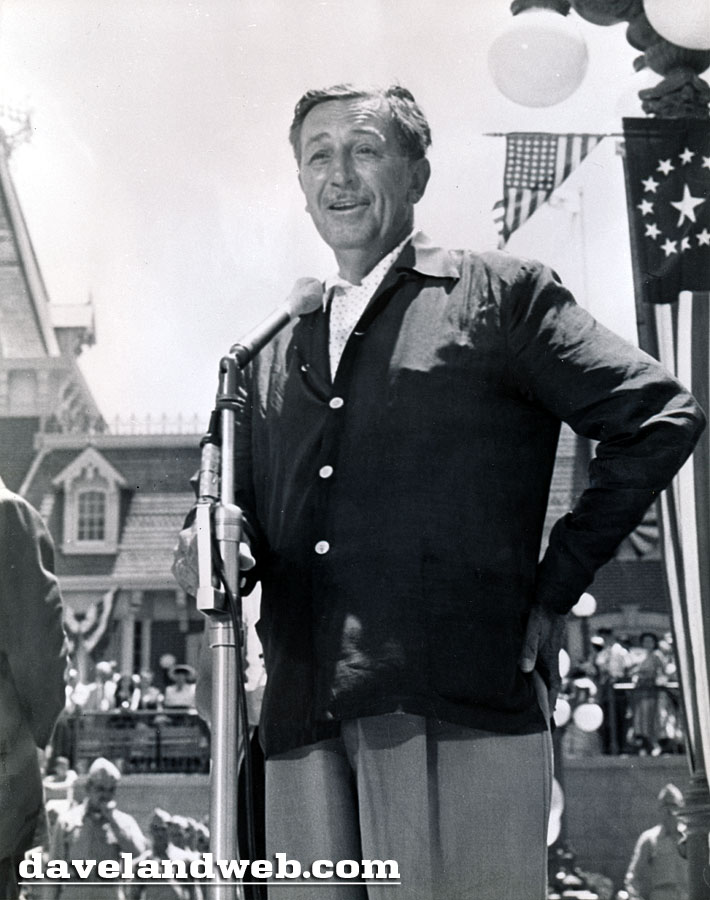 Today begins another series, which comes from a binder called "Disneyland Diary." This interesting binder contains facts and figures year-by-year, from 1955-1984; what a great resource! Sort of a Reader's Digest version of Disneyland History. Today's entry will start off with year one, 1955. The binder begins with Walt's famous quote that is typically trotted out by The Mouse whenever a new attraction replaces an old one, or whenever a beloved tradition ends to make way for a new one:
"Disneyland will continue to grow, to add new things, as long as there is imagination left in the world."

Walt Disney
July 17, 1955
"DAY ONE"
After more than 20 years of dreaming and planning, Walt Disney opened Disneyland to a very curious world on July 17, 1955. At dedication ceremonies, Walt was joined by California's Governor Goodwin Knight, many of Hollywood's most celebrated personalities and other distinguished guests. Total attendance on DAY ONE was 28,154 visitors.
ATTRACTIONS
Disneyland presented 18 major attractions, along with three "free" attractions, at its opening. The adventures presented on opening day were:
MAIN STREET, U.S.A. -
• Santa Fe and Disneyland Passenger Train
• Santa Fe and Disneyland Freight Train
• Horse-drawn Streetcars
• Fire Wagon
• Main Street Cinema
• Surreys (since removed, shown below)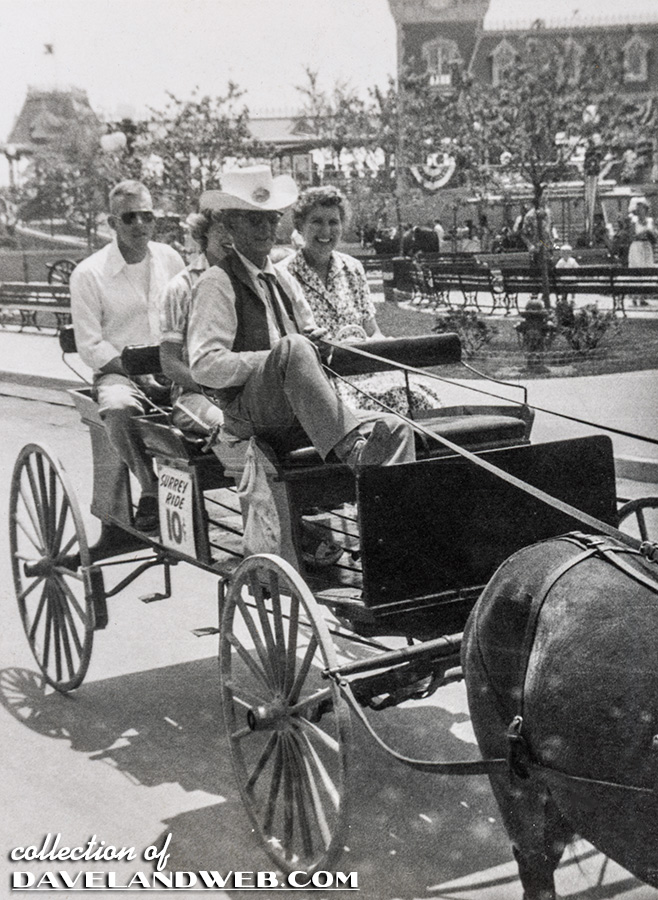 FANTASYLAND
• King Arthur Carrousel
• Peter Pan Flight
• Mad Tea Party
• Mr. Toad's Wild Ride
• Canal Boats of the World (later redesigned as Storybook Land Canal Boats, visible in photo below)
• Snow White's Adventures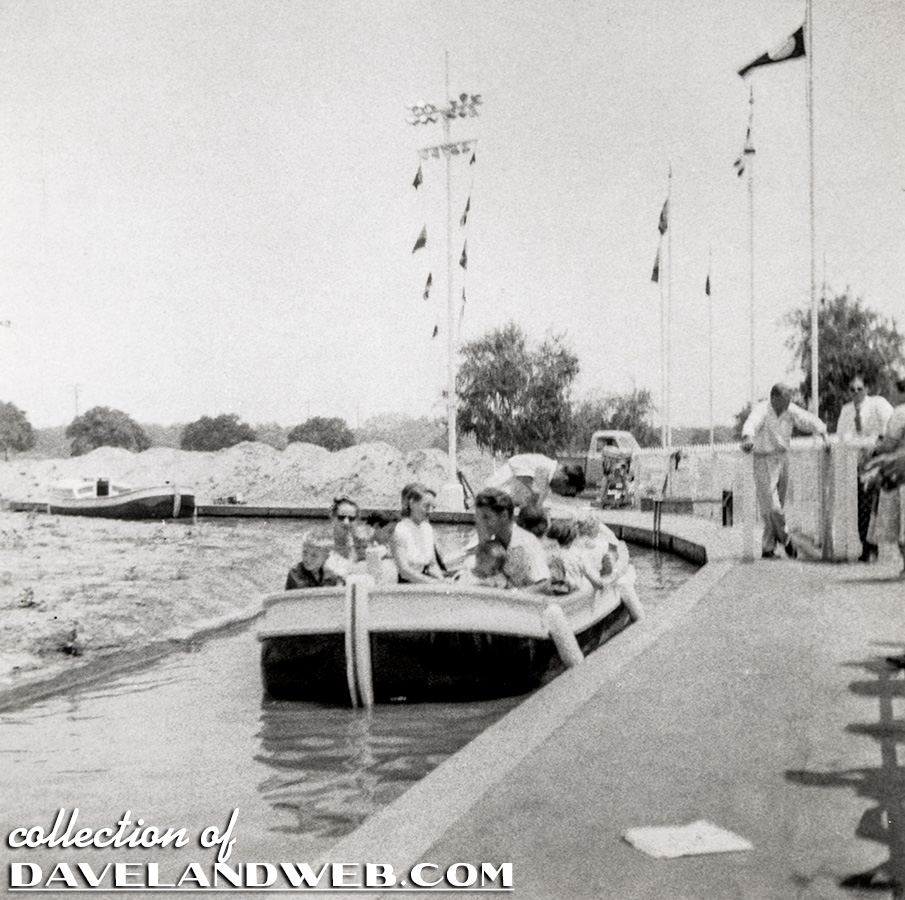 TOMORROWLAND
• Autopia
• Space Station X-1 (later Satellite View of America - since removed)
FRONTIERLAND
• Stage Coach (since removed)
• Mule Pack (since removed)
• Mark Twain Steamboat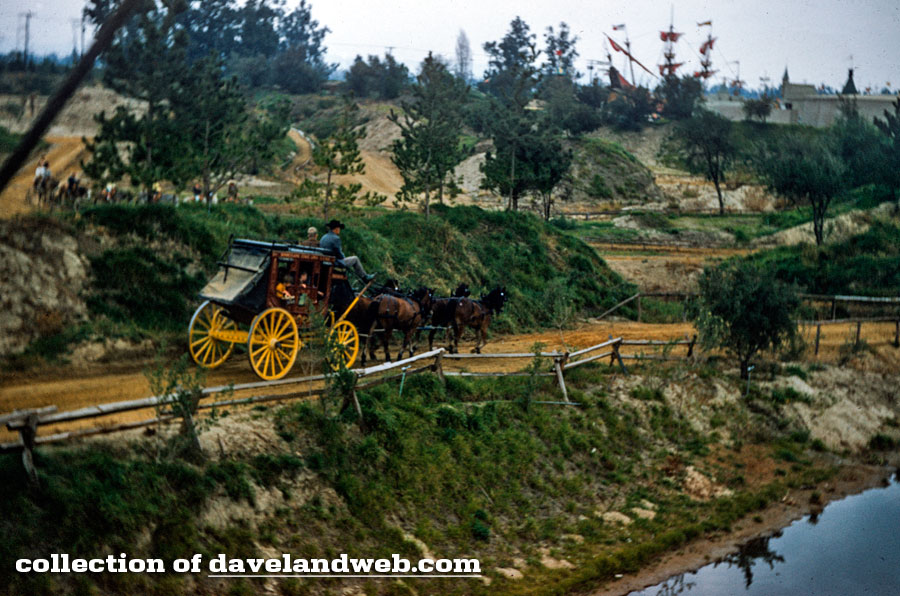 ADVENTURELAND
• Jungle Cruise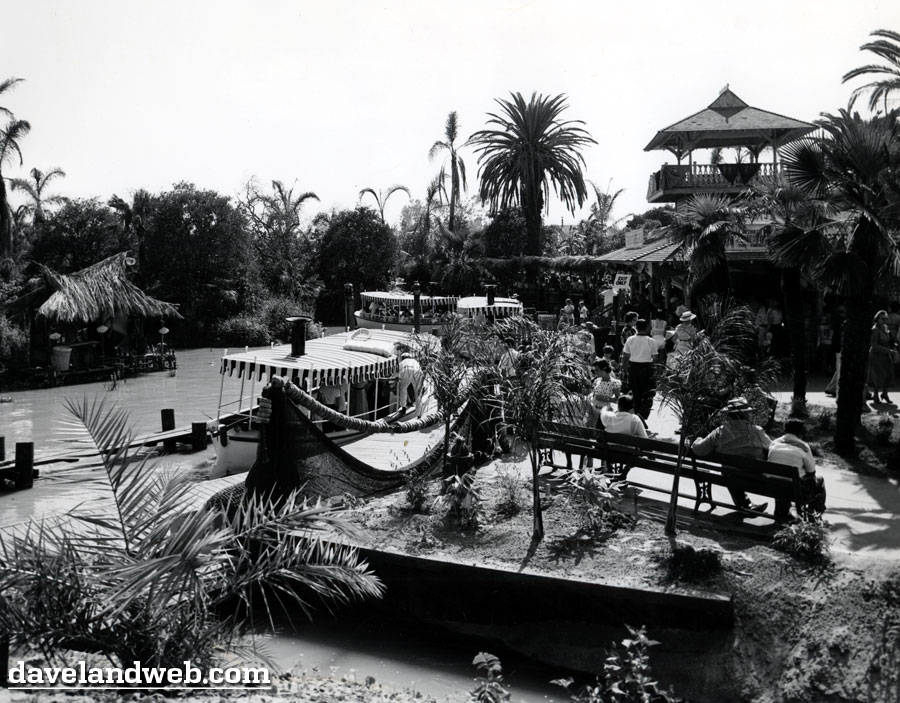 Free attractions offered on opening day included:
• Circarama (later "America the Beautiful" and new "American Journeys") - Tomorrowland
• Main Street Arcade - Main Street, U.S.A.
• Golden Horseshoe Revue (now Golden Horseshoe Jamboree) - Frontierland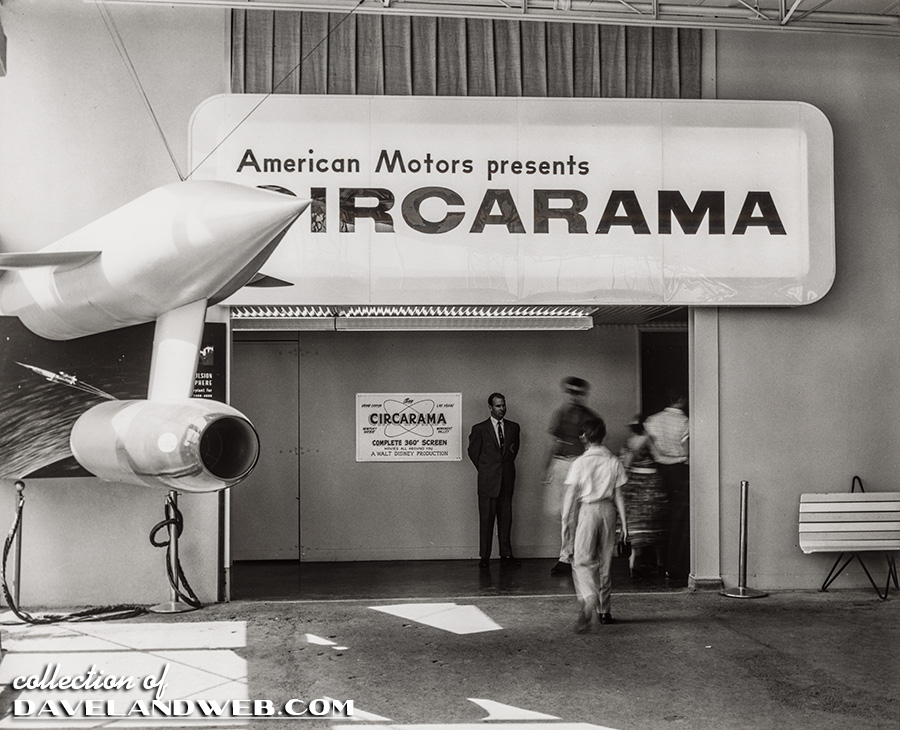 Other attractions opened later in 1955 included:
• TWA Rocket to the Moon (updated to "Mission to Mars") - Tomorrowland
• Main Street Shotting Gallery (since removed) - Main Street, U.S.A.
• Phantom Boats (updated later to "Motor Boat Cruise") - Fantasyland
• Casey Jr. Circus Train - Fantasyland
• 20,000 Leagues Exhibit (since removed) - Tomorrowland
• Dumbo Flying Elephants - Fantasyland
• Conestoga Wagons (since removed) - Frontierland
• Mickey Mouse Club Theatre (since removed) - Fantasyland
• Mike Fink Keel Boats - Frontierland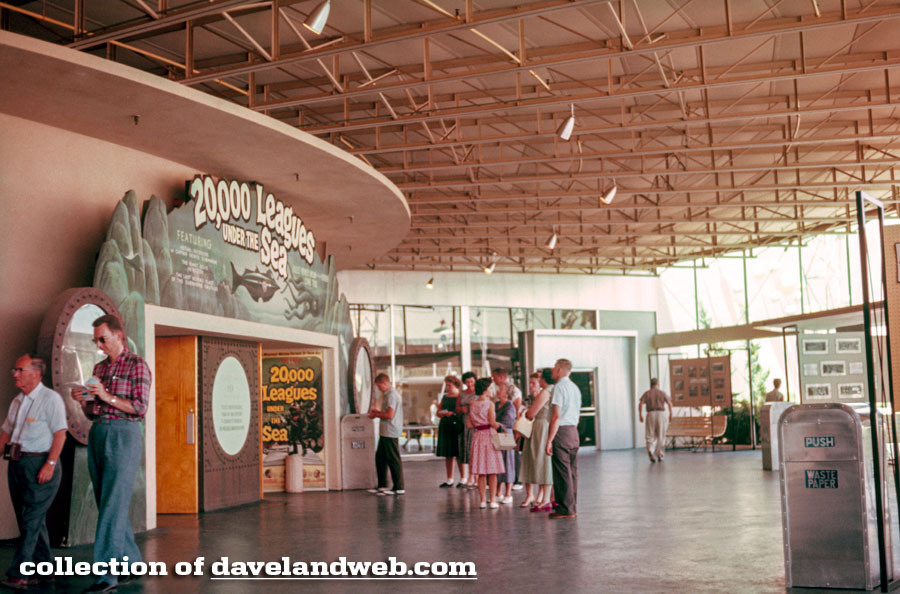 INVESTMENT $17 million on opening day.
HIGHLIGHTS
After seven weeks of operation (in early September), the Park welcomed its one millionth guest, a rather impressive accomplishment for a project that some predicted would be a spectacular failure.
Disneyland's first Christmas season opened with a colorful Thanksgiving Day Circus Parade.
The Mickey Mouse Club Circus, running for a few months at the end of the year, featured a live circus and television's Mouseketeers.
FAMOUS GUESTS
Among the dignitaries visiting Disneyland during its first few weeks of operation was Vice President Richard M. Nixon (July).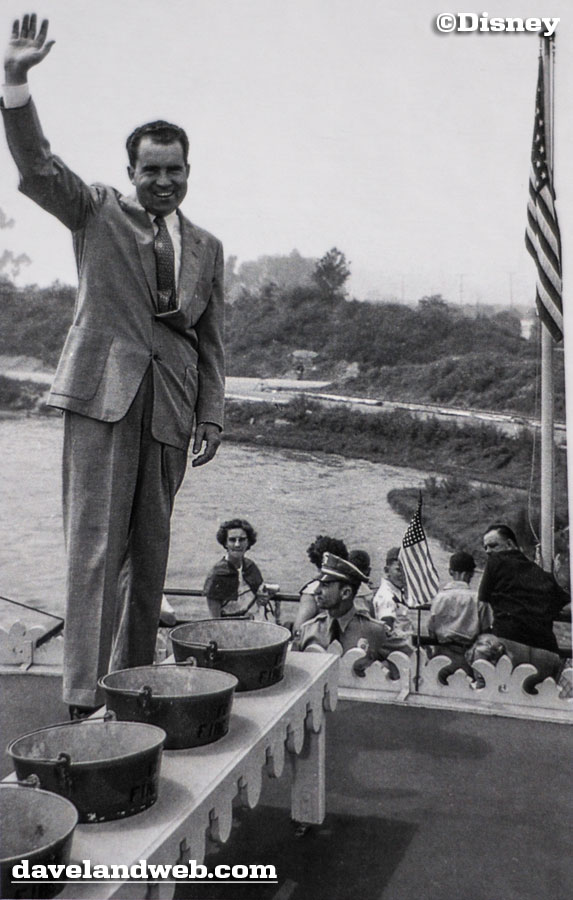 See more vintage & current Disneyland photos on my
Disneyland web pages.