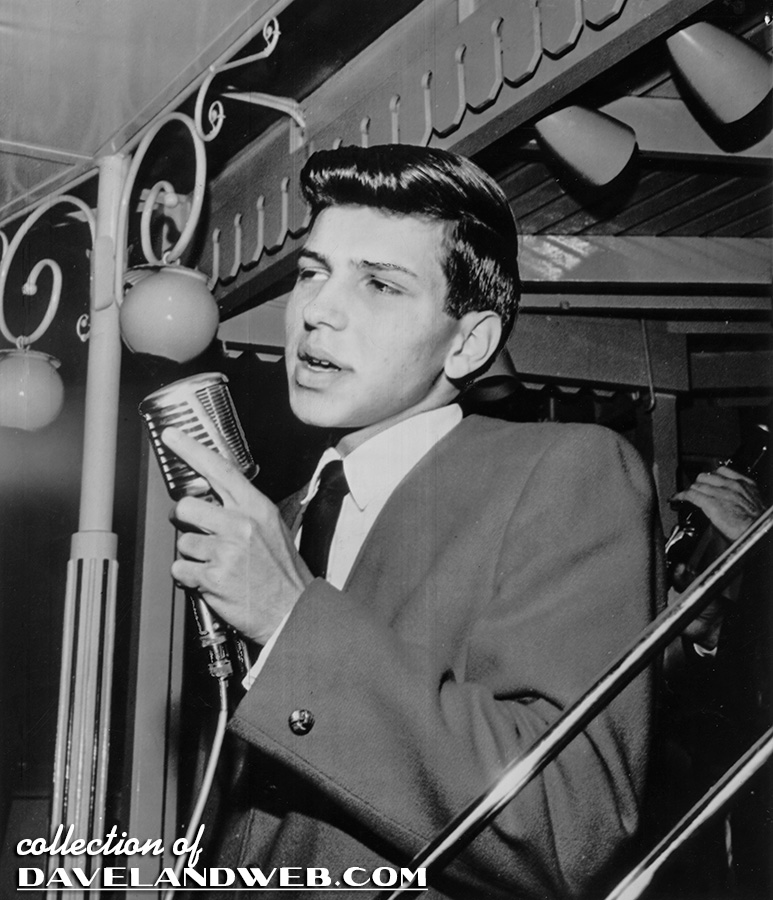 On July 30, 1962, Frank Sinatra, Jr. meekly asked The Elliot Brothers if he could join them up on stage at the Plaza Gardens. They kindly agreed, and he sang, "At Long Last Love," the Cole Porter classic. One year later, Sinatra, Jr. was invited back to sing at Disneyland in Tomorrowland. Here is a publicity still from that August 6, 1963 evening: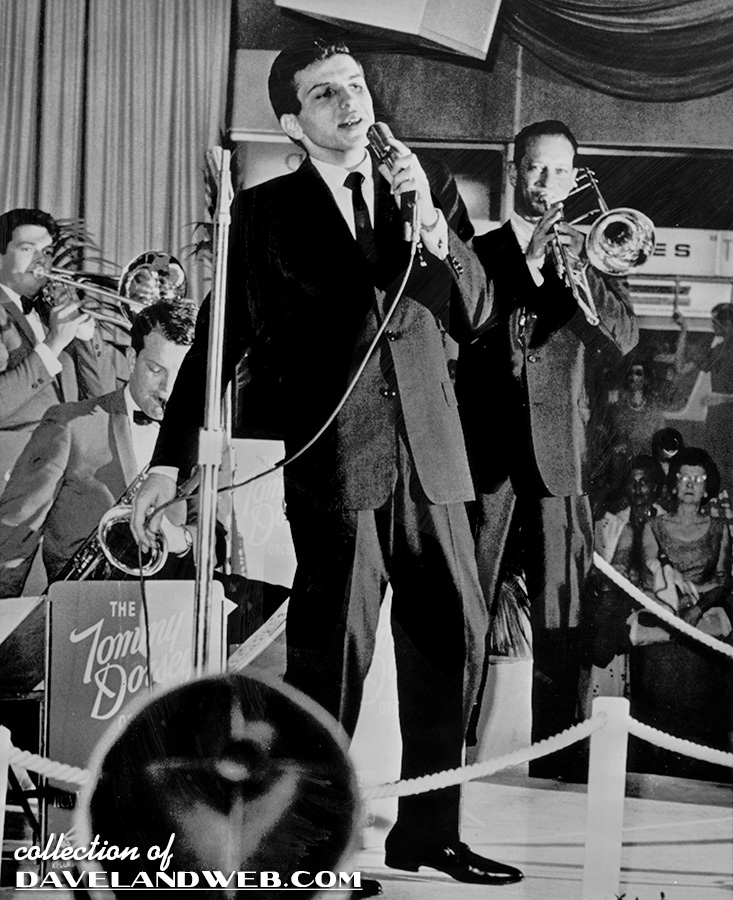 From the accompanying photo caption:
Frank Sinatra, perhaps the most imitated popular singer of the day, may have sired his most challenging rival.

Last night Frank Sinatra, Jr., 19, returned to Disneyland at Anaheim, Calif., as a star — almost a year to the day when, as an amateur, he walked up to the bandstand and asked to sing a few choruses with the Elliott Brothers orchestra.

His appearance last night — and again tonight — is with the reincarnated Tommy Dorsey orchestra — using the same arrangements that made his Dad famous in 1939-41.

The young crooner, spindly like his father, wowed a big audience, especially the bobby-soxers. A delegation of pretty tour guides for the park made him an honorary member amidst a flurry of kisses.

When he left the stage, the young girls followed him just as they did his father.

The band, made up mostly of youngsters, uses the old Dorsey book. But there are some old-timers around—the leader, SAM DONAHUE, CHARLIE SHAVERS on trumpet and HELEN FORREST, singer.

Helen was singing with Harry James in 1939 when Sinatra, an obsure singer from Hoboken, J.J. asked for a chance to sing with the band.
See more vintage & current Tomorrowland photos on my
Tomorrowland web page.