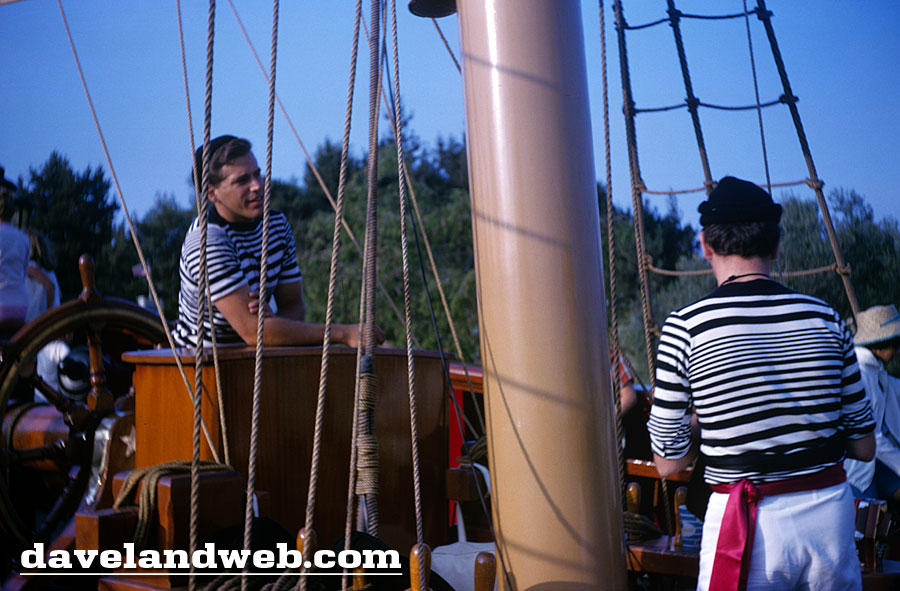 1964 ADDITIONS

• COLUMBIA ("below decks" addition re-created quarters of 18th century American seamen) — Frontierland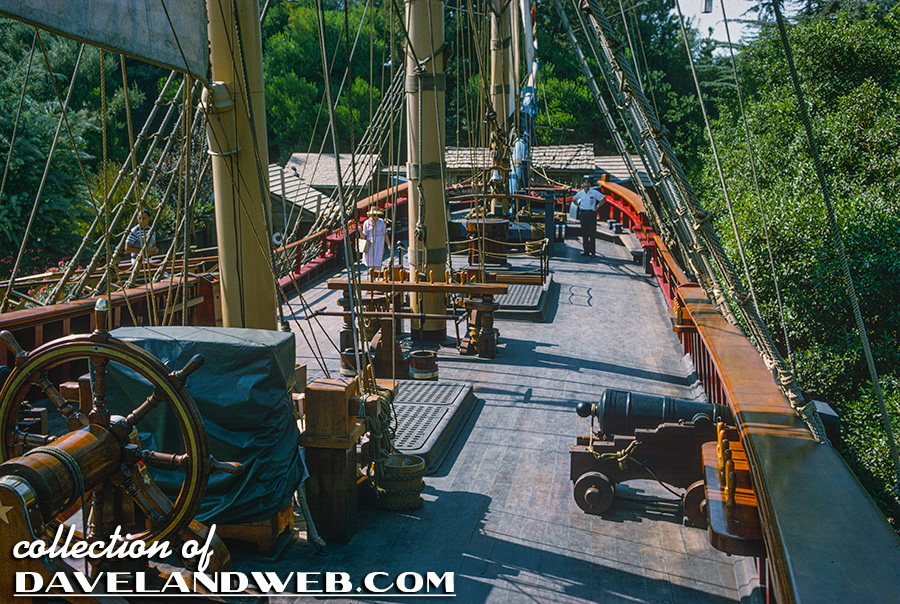 • THE JUNGLE CRUISE showcased the "Trapped Safari" and other additions (including the African Veldt region with lions, giraffes, zebras, jackals, wildebeests, hyenas and antelope) — Adventureland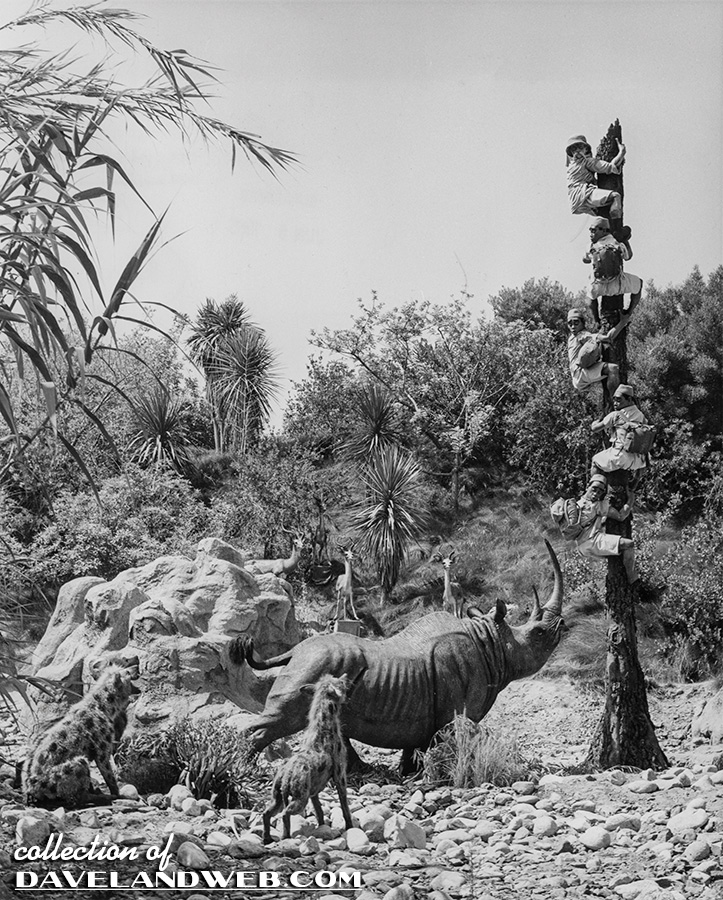 HIGHLIGHTS

A sellout crowd of 19,000 celebrated New Year's Eve at Disneyland.
"Spring Fling" was again the highlight of Easter Week.
More than 50,000 seniors and their dates from 130 high schools attended four all-night Grad Parties in June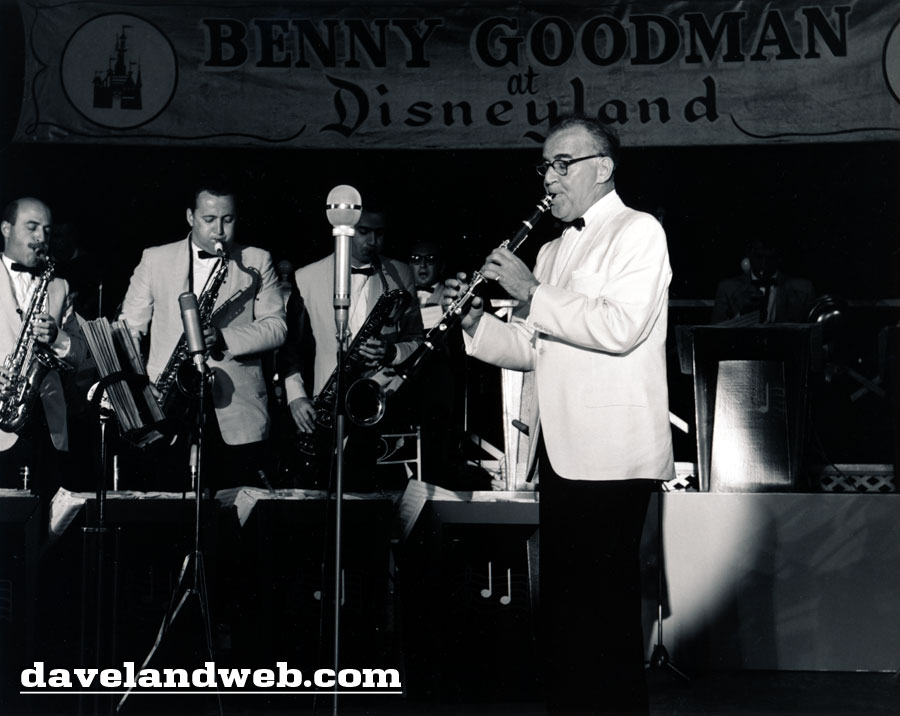 Duke Ellington, Benny Goodman, Count Basie and Wayne King starred in a giant five-night Big Band Festival.
Summer entertainment included weekly Hootenannies and appearances by Spike Jones, Perez Prado and Harry James with their orchestras.
Louis Armstrong, Kid Ory, Sharkey Bonano, Sweet Emma Barrett and Benn Pollack starred in the fifth "Disneyland at Disneyland."
Floats from 25 nations and more than 3,000 persons took part in the "Christmas in Many Lands" parade.
The "Parade of Toys" was a daily attraction during Christmas Time.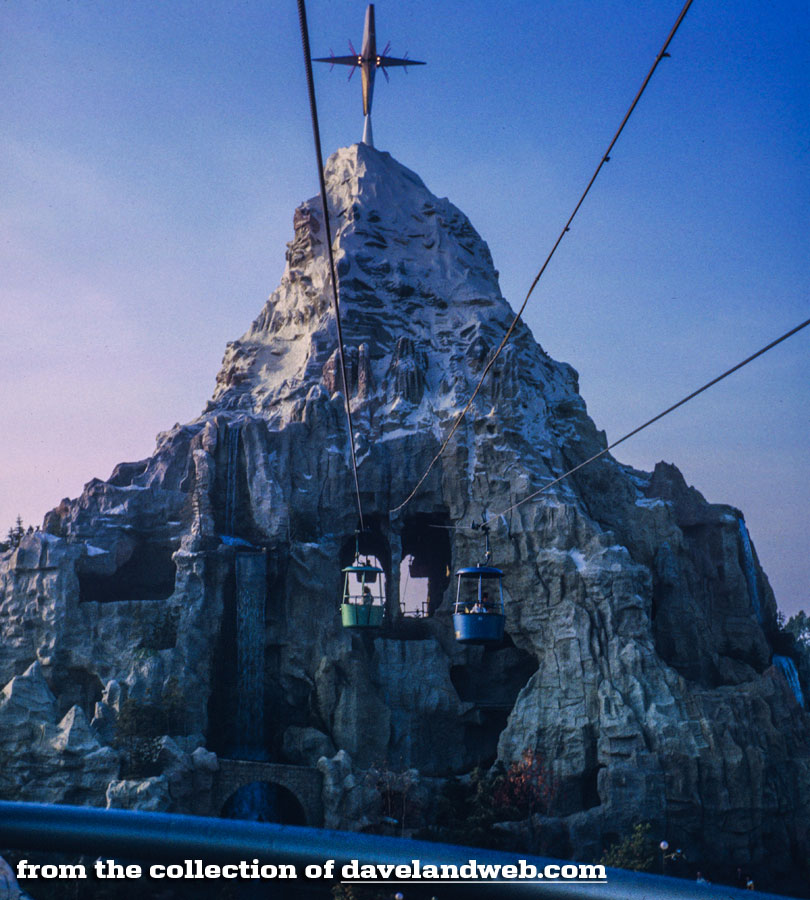 Disneyland's Community Service Awards program honored 15 county organizations with cash awards totaling $13,000. The Outstanding Award was won by the Volunteer Bureau of Newport Beach.
FAMOUS GUESTS
• Crown Prince Harald of Norway (February)
• 30 United Nations Ambassadors (February)
• Princess Chumbolt and Dhani of Thailand (February)
• Prince William of Gloucester, England (February)
• Lord Mayor Hansen of Copenhagen (March)
• Gov. Nelson Rockefeller of New York (May)
• Princess Abitya of Thailand (June)
• Prime Minister of Bjarni Benediktsson of Iceland (August)
• Other guests included ambassadors, legislators and cabinet officials from Ceylon, Denmark, Chile, Nepal, Mexico, the Arab states, Brazil, Sierra Leone, Naples, Argentina, England, Tunisia, Chad, Japan, Venezuela and Korea.
See more vintage & current Disneyland photos on my
Disneyland web pages.