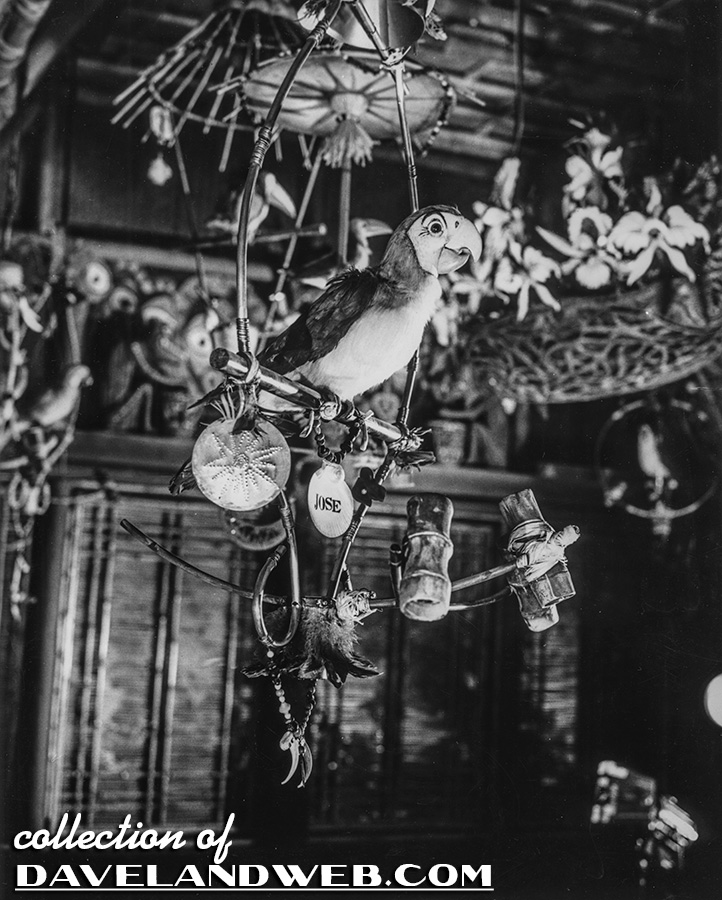 1963 ADDITIONS

• Walt Disney's ENCHANTED TIKI ROOM (unveiled a new media of three-dimensional entertainment called "Audio Animatronics;" birds, flowers and Tiki gods perform an exciting musical fantasy — Adventureland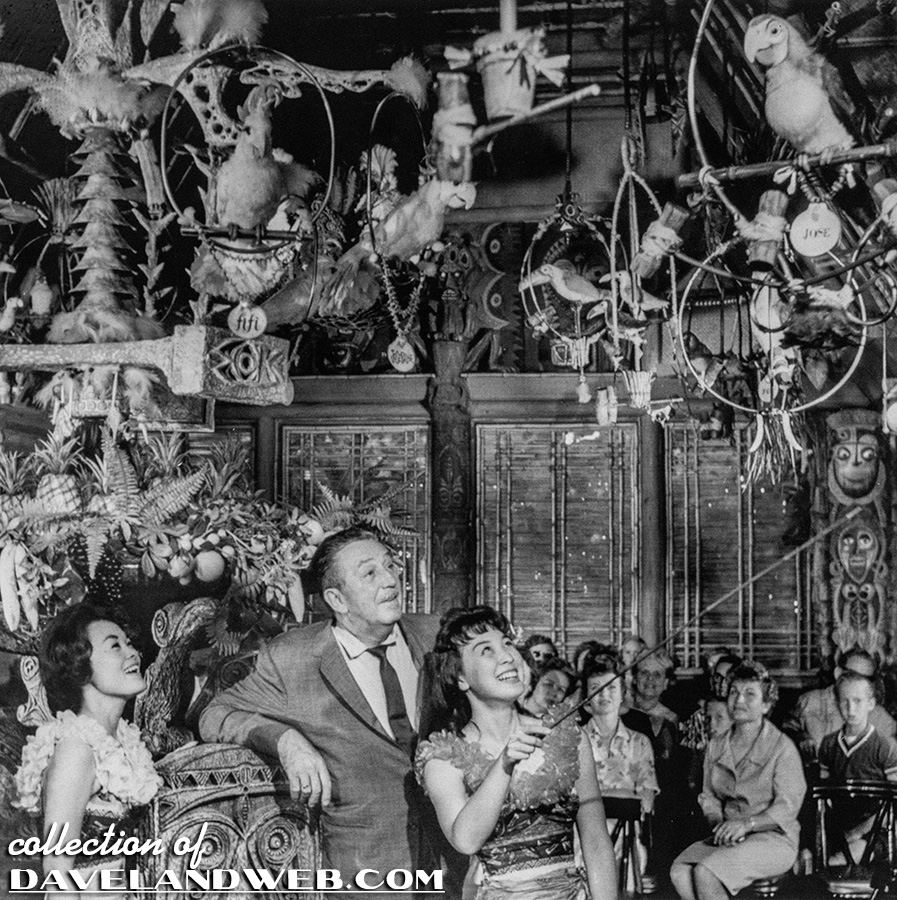 HIGHLIGHTS

"Salute to Mexico," presented by People-to-People and Mexican Tourist Association was showcased as a cultural exhibit.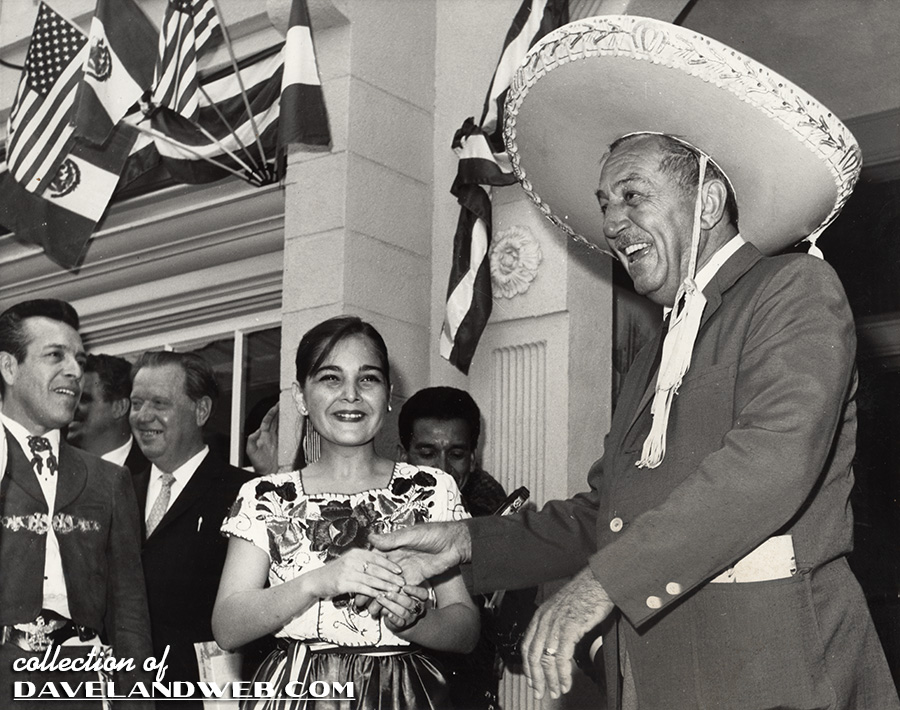 NOTE: From the L.A. Times:

From the L.A. Times on July 24, 1963: "An authentically decorated Mexican street exhibit will be opened Monday at Disneyland to celebrate a 'Salute to Mexico' sponsored by People-to-People, Inc., in co-operation with the Mexican Tourist Council. "Mexico's former president, Miguel Aleman, now president of the tourist council, will act as official representative at the 11 a.m. dedication ceremonies. "The three-month exhibit will be a showcase of Mexican crafts ranging from pottery and jeweltry to contemporary art and bull fighting."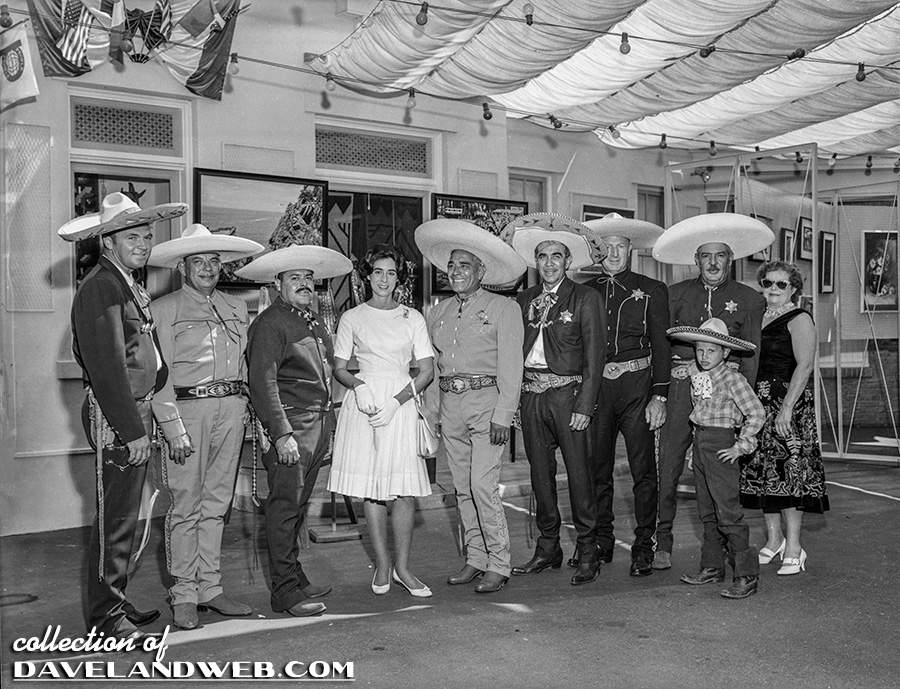 From the Pasadena Star-News, July 31, 1963: "Mexico Invades Southland—A beachhead based on friendship and mutual understanding has been established at Disneyland with opening of the 'Salute la Mexico' under the sponsorship of People-to-People, Inc. Teresa Lucero, 8, of Los Angeles and Patrick Wade, 12, of Anaheim, pulled the ribbon to officially open the display. Watching were Edmondo Gonzales, Consul General of Mexico in Los Angeles; Walt Disney, executive committee member of sponsoring group; Carlos Arruz, of Mexico City, and Joyce C. Hall, chairman of People-to-People committee."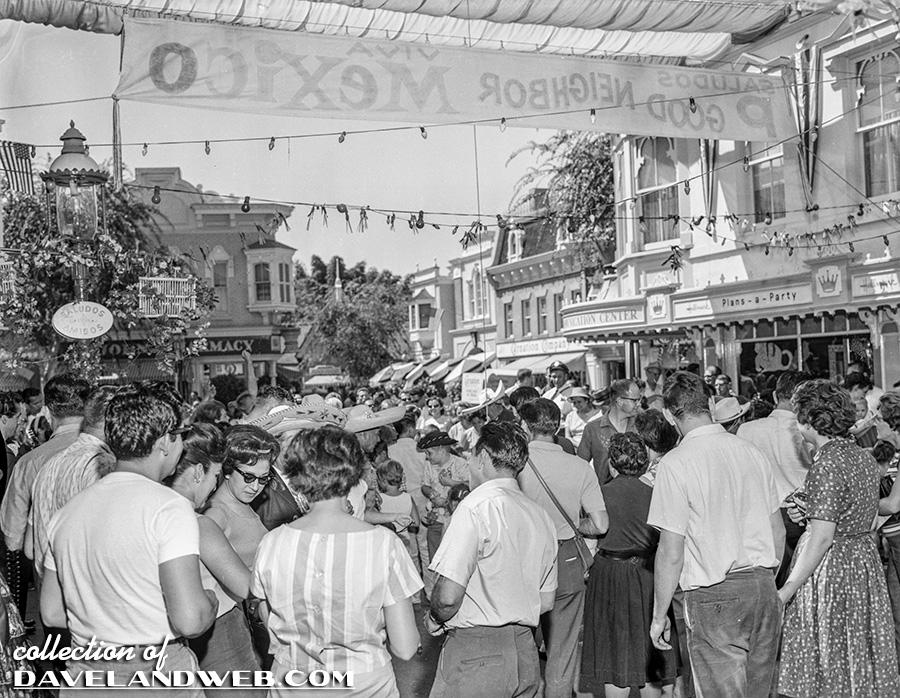 More than 19,000 guests were on hand for New Year's Eve and thousands more participated in Easter Vacation's "Spring Fling."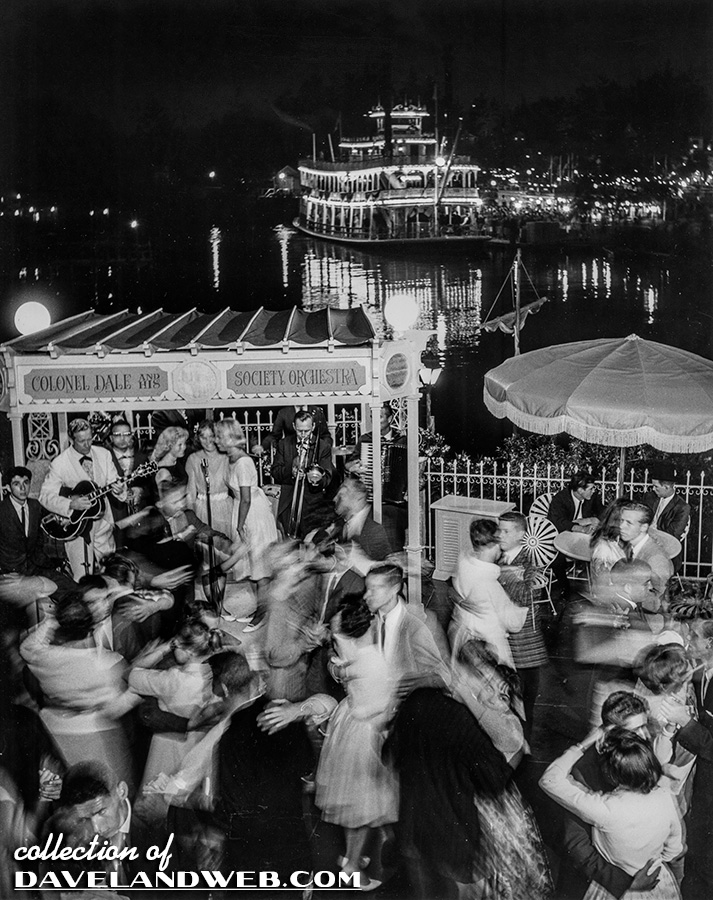 Three Grad Nites brought 35,000 celebrants.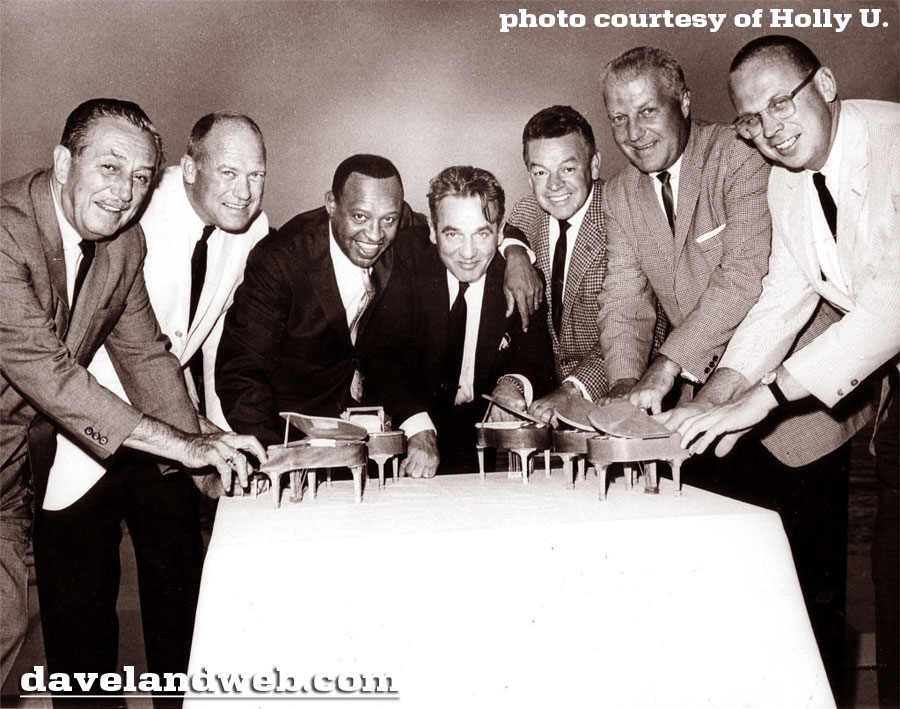 The "Cavalcade of Big Bands" with Gene Krupa, Les Brown, Charlie Barnet (seen below)...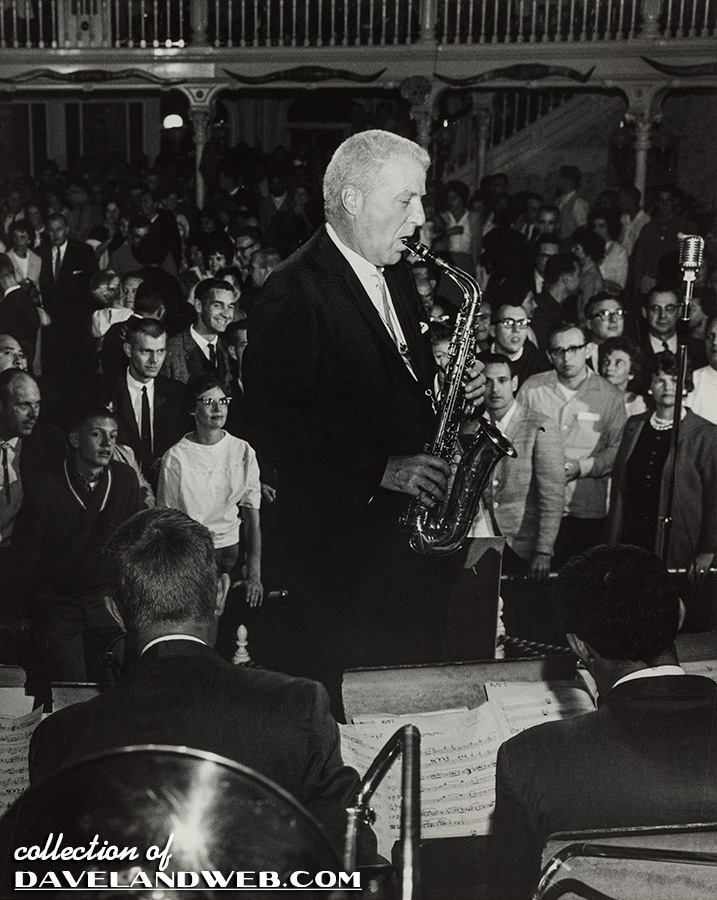 and Lionel Hampton was followed by a summer-long big band parade — Count Basie, Tex Beneke, Tommy Dorsey's Orchestra with Frank Sinatra, Jr., and Harry James.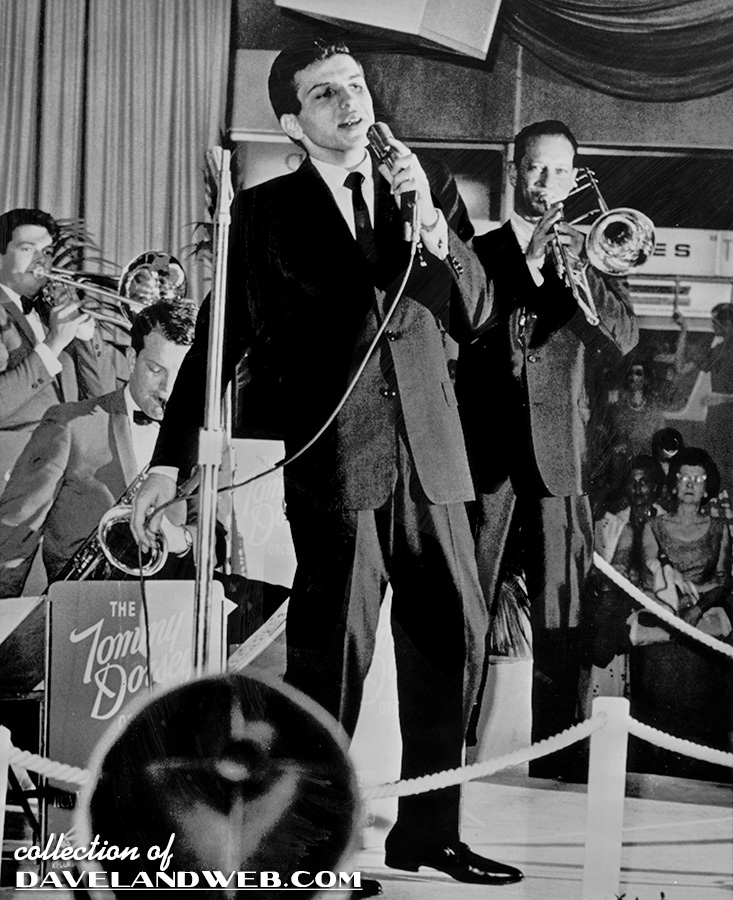 "Dixieland at Disneyland" featured Al Hirt and a cast of 300 in a musical mardi gras.
The "Parade of Toys" was a daily feature of Christmas week.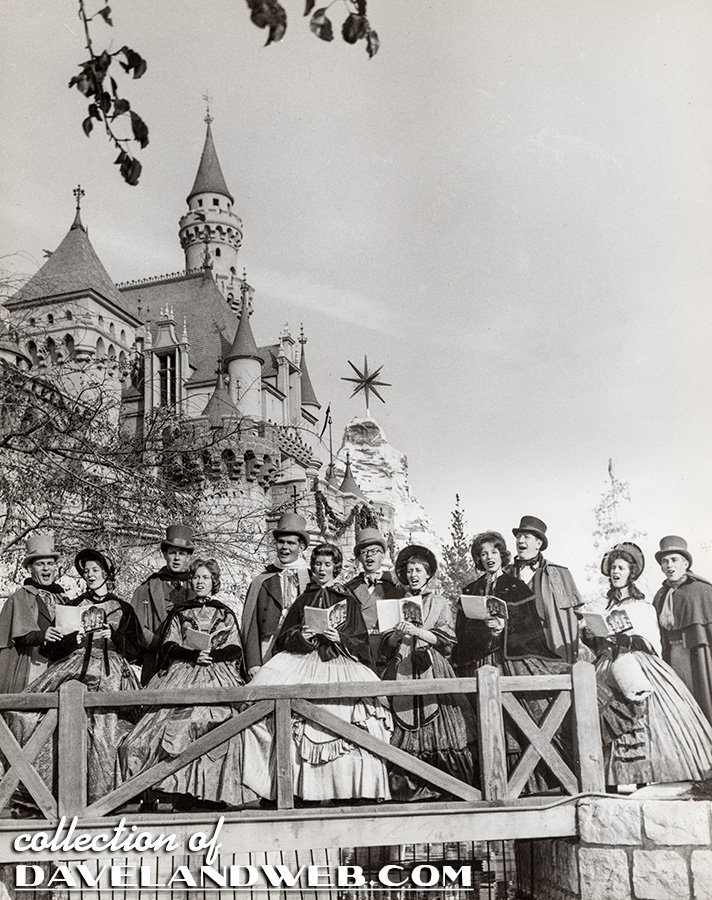 Disneyland's Community Service Awards program honored the charitable efforts of 15 county organizations, presenting $10,000 in awards, with the Outstanding Award going to the YMCA of North Orange County.
FAMOUS GUESTS
• 30 United Nations representatives (January)
• British Ambassador Sir David Ormsby Gore (February)
• President Srvepalli Radhakrishnan of India (June)
• Dr. Norman Dyhrenfurth and American Mt. Everst Team (August)
• King Mohammed Zahir and Queen Homaira of Afghanistan (September)
• Former King Umberto of Italy (November)
• President Victor Paz Estenssoro of Bolivia (November)
• Gov. Otto Kerner of Illinois (December)
• Gov. Tim Babcock of Montana (December)
• Astronaut John Glenn (December)
See more vintage & current Disneyland photos on my
Disneyland web pages.