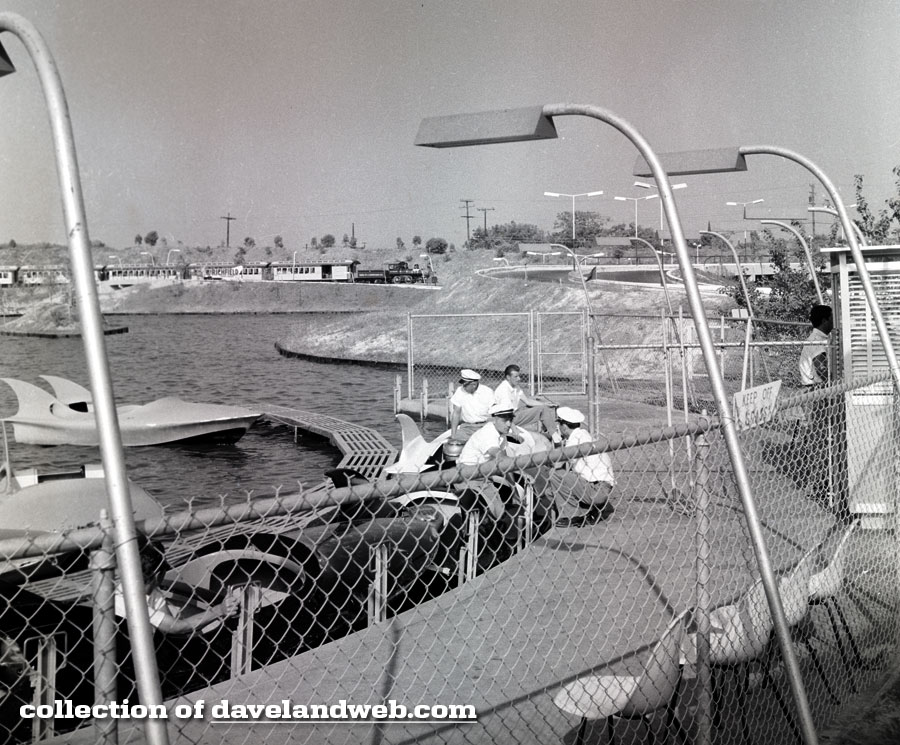 Debuting as the Speedboat Ride/Tomorrowland Boats/Phantom Boats, the funky little vehicles shown here look like something right out of Batman (the 1966 TV version). I love 'em!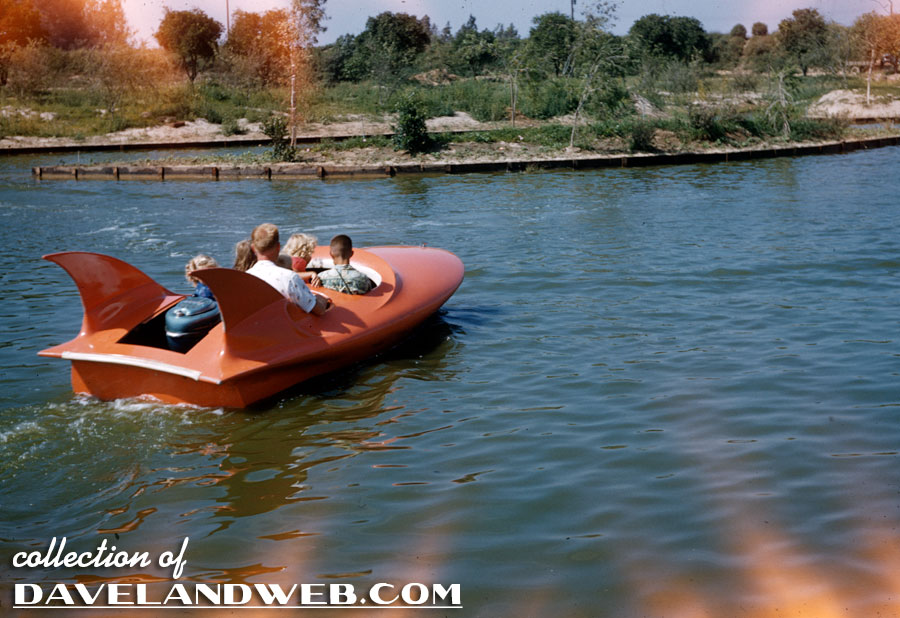 Known for their technical issues and for stranding guests mid-ride, the boats were shutdown and "re-imagined." Signs proclaimed that a Florida Everglades-type attraction would replace them. The new boat was built and tested, but ultimately vetoed due to (once again) technical issues, so as a last resort, the Phantom Boats came back for one more chug around the lagoon in the summer of 1956.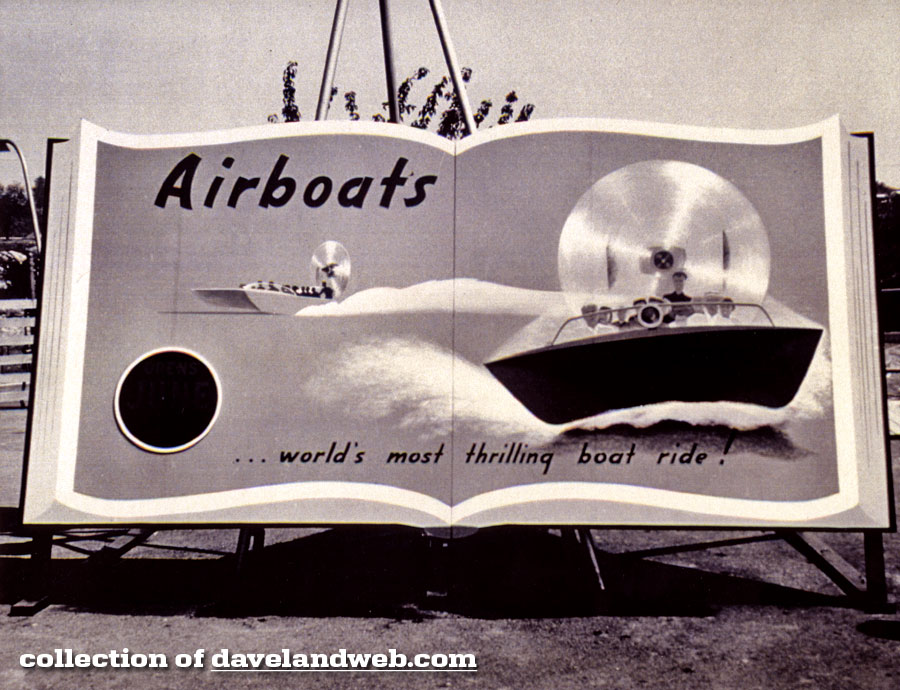 In 1957, the Motor Boat Cruise began its tenure. This very sedate "B" Ticket attraction took away any control that guests had over the boats by putting them on a track. No steering or acceleration. Guests leisurely road around the Fantasyland/Tomorrowland lagoon while the Viewliner, Autopia, Monorail, and PeopleMover "sped" by (depending upon what year you were riding the boats of course!). Cast members operating the attraction wore cute sailor outfits.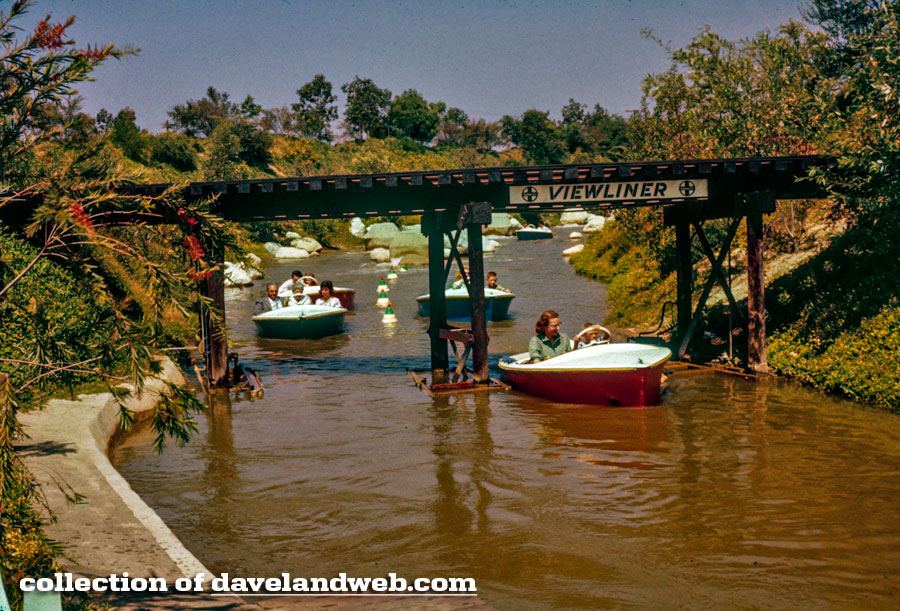 The boats disappeared for good in 1993 with the construction of Toontown. Remnants of the dock are still visible.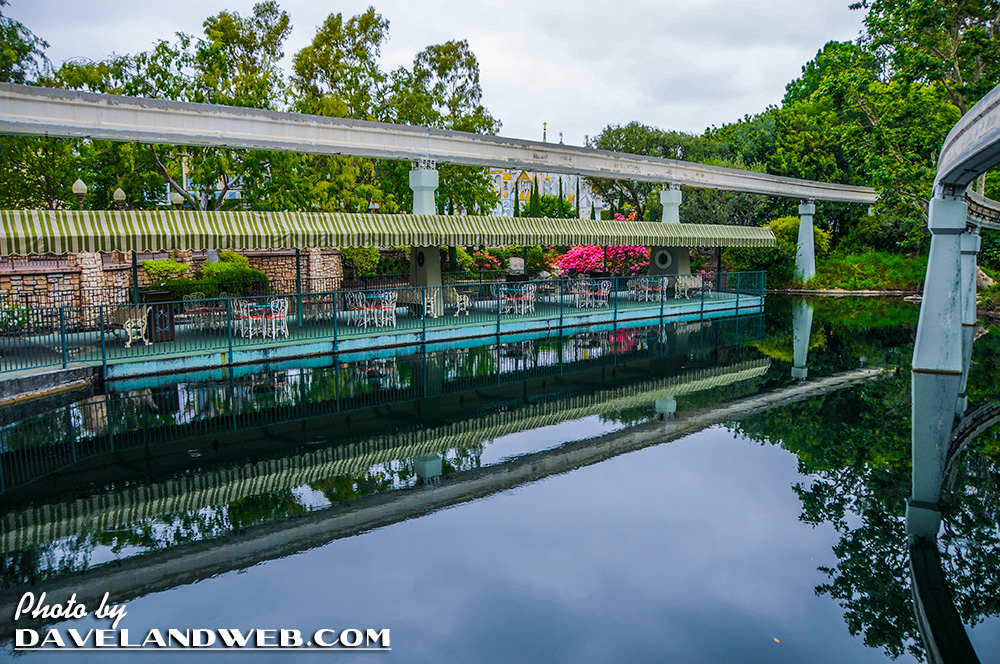 See more vintage Disneyland Motor Boat Cruise photos on my
Motor Boat Cruise web page.