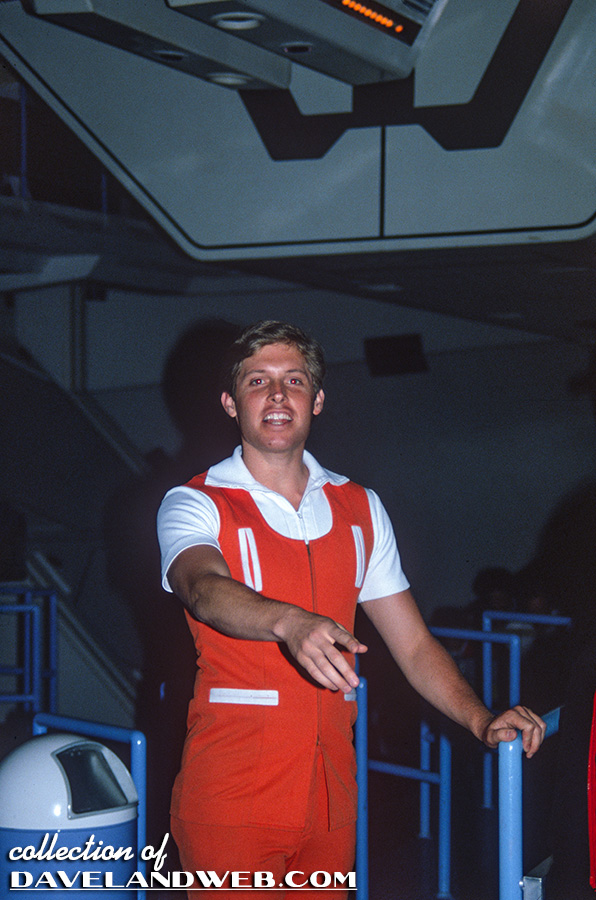 Today's cast member shenanigans take place amongst the crew of Space Mountain, located in Tomorrowland. Is this one asking you to pull his finger?
This gal looks like she's attempting to point to the exit, using the famous sign language of flight attendants everywhere.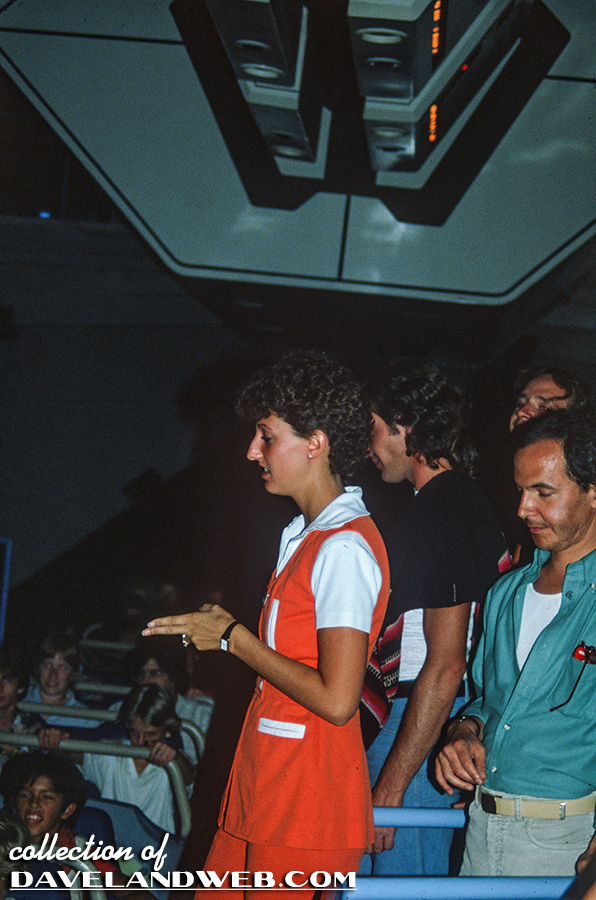 Is she actually putting her leg up on the railing? Oh my...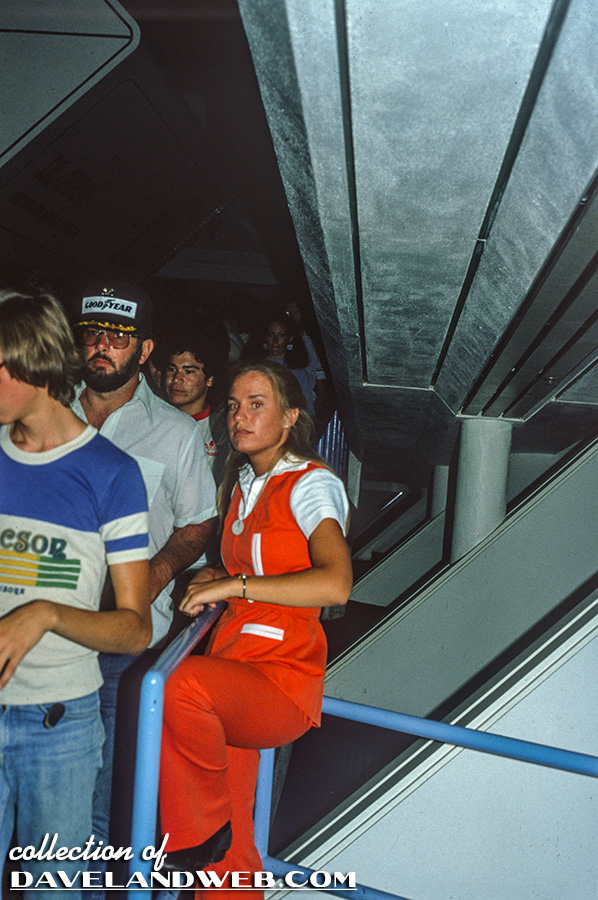 The rest of these look like they were taken in a break room: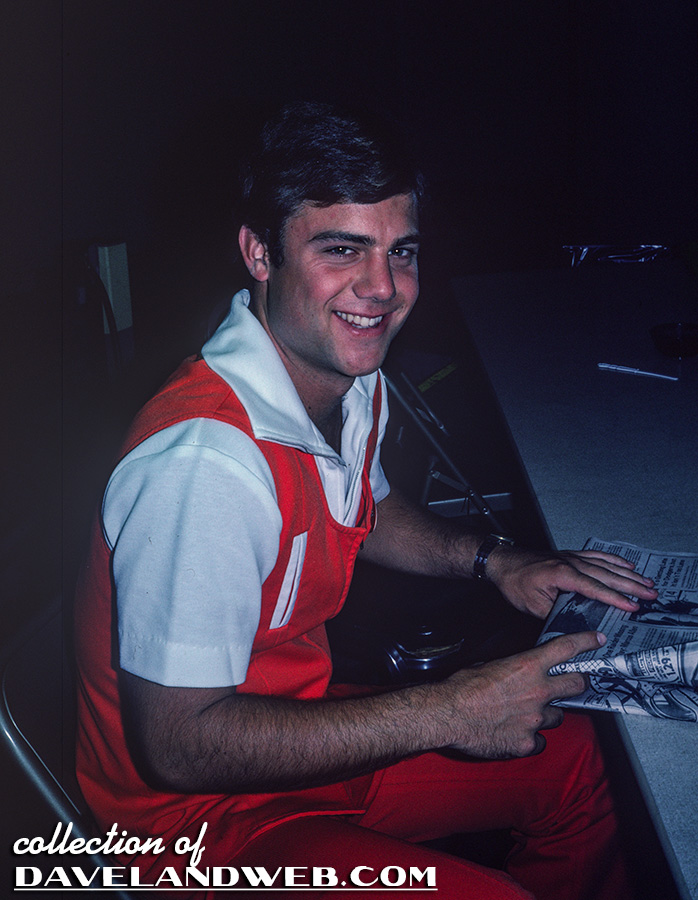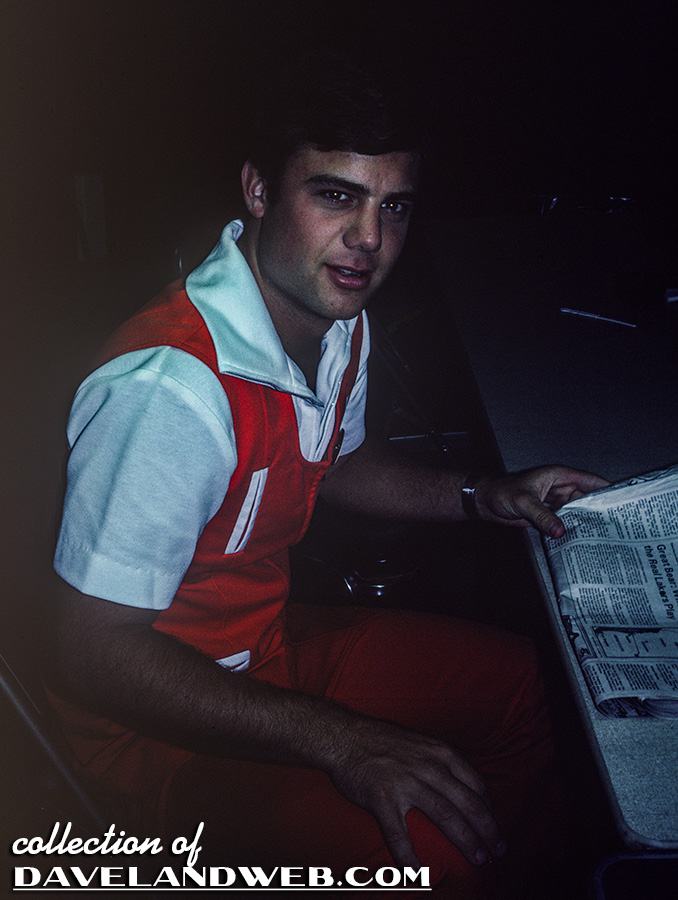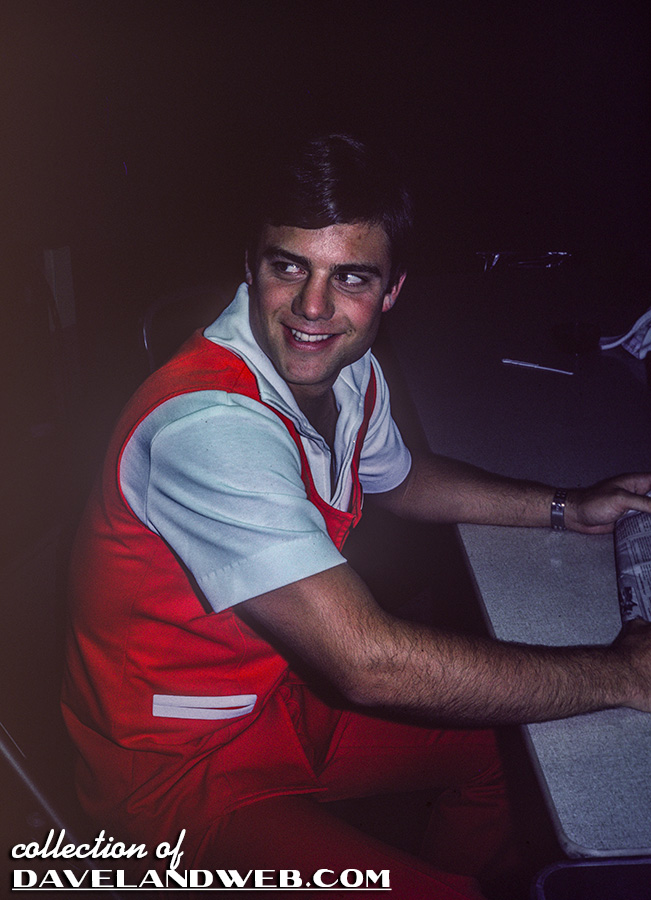 Meet Mark.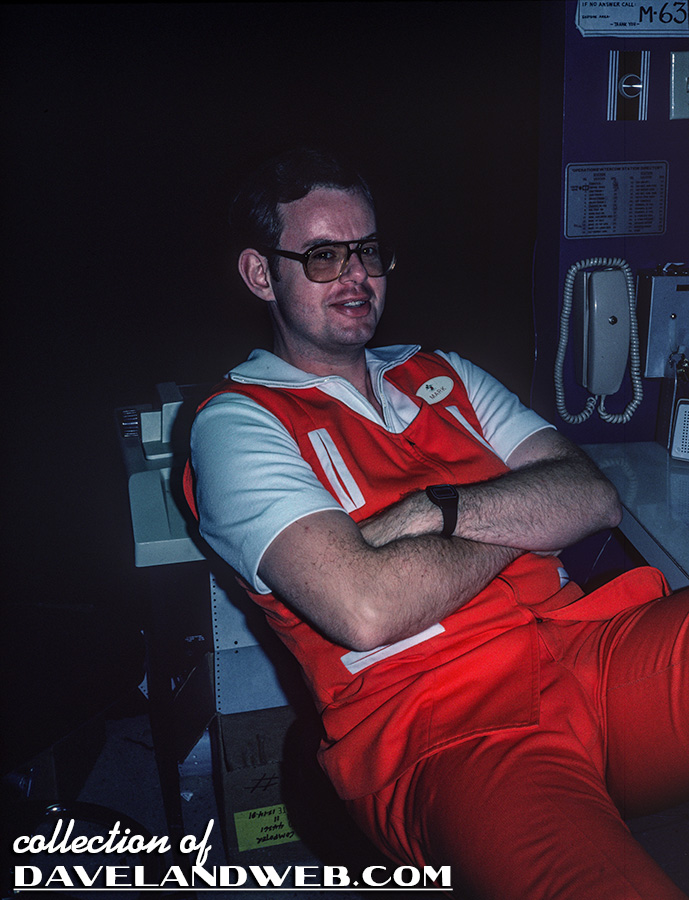 I don't think Mark wanted his picture taken.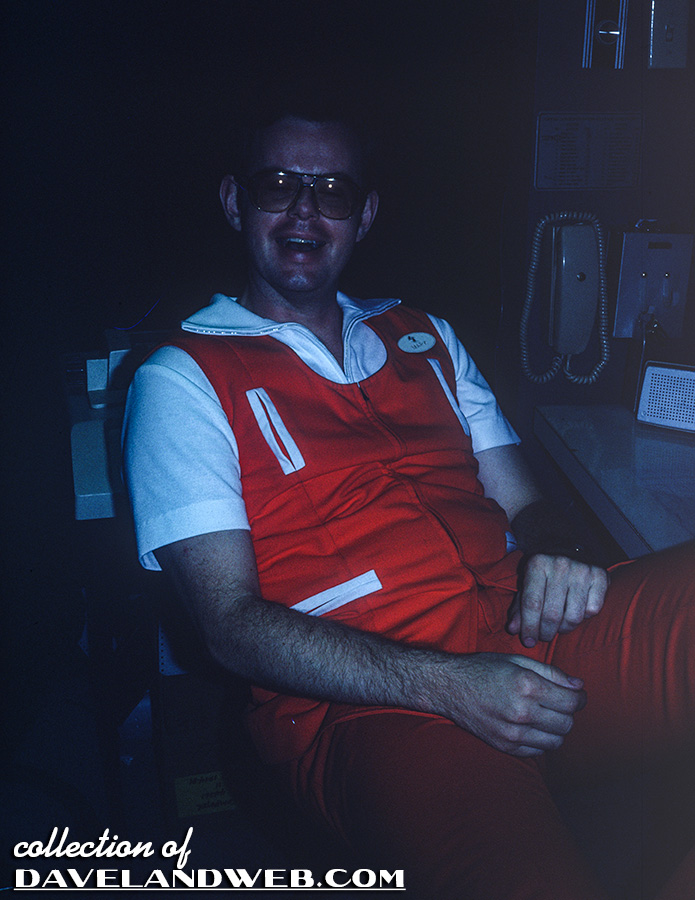 Now we know why. Zzzzzzz...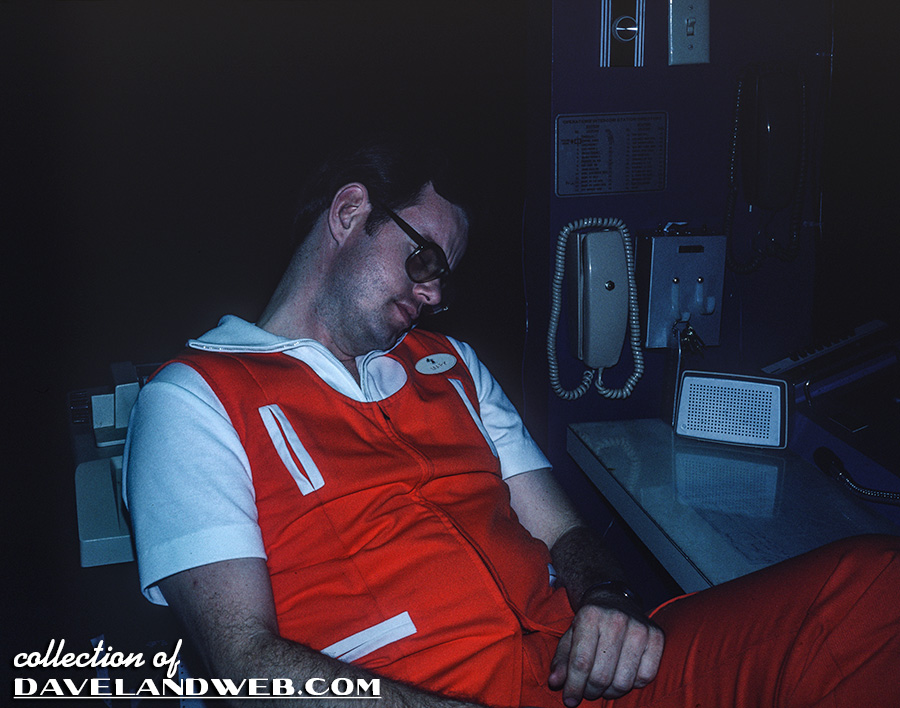 Here's Patrick. The first pregnant male cast member at Disneyland. Any of my readers ever see the turkey, "Rabbit Test" with Billy Crystal?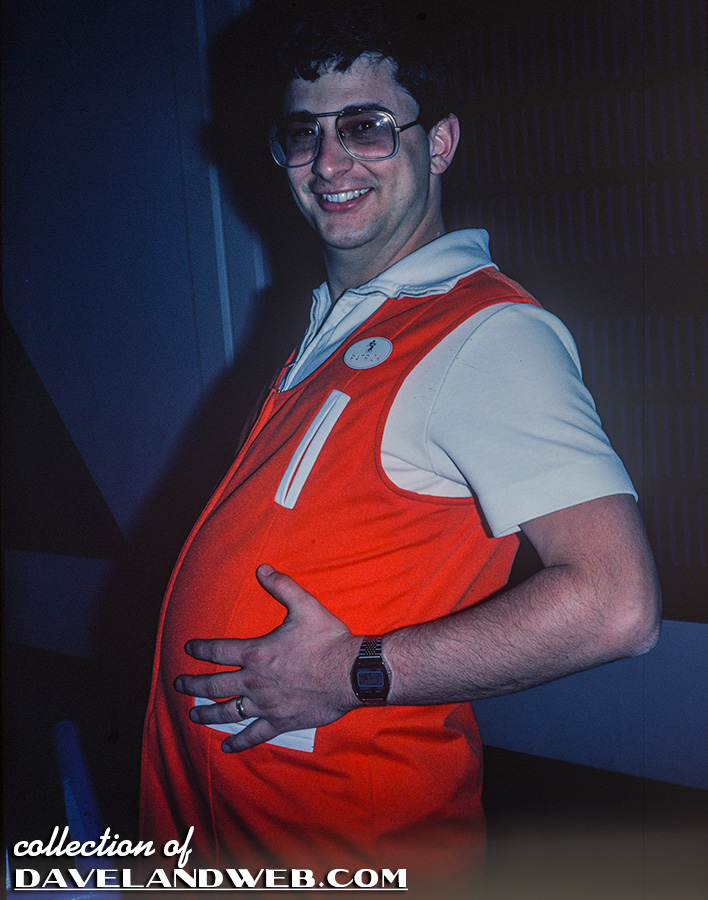 Meet Malou; she sure has a pretty smile.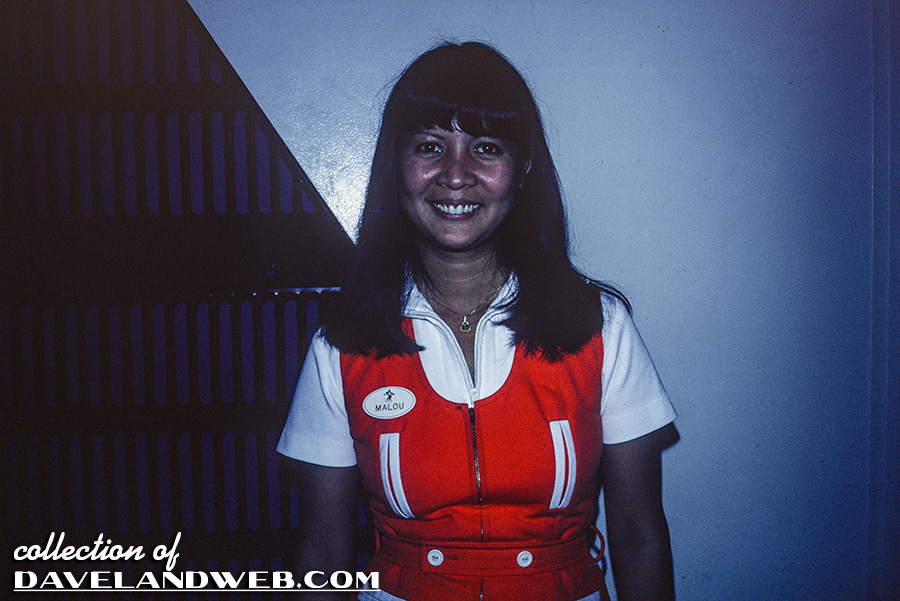 "Hello? No...this isn't Rocket to the Moon. It's Space Mountain."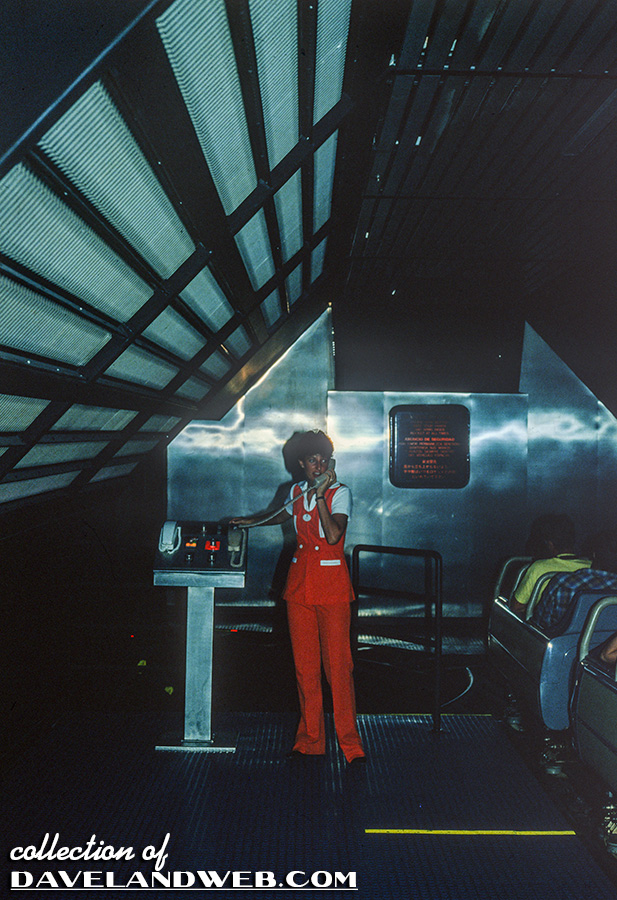 It's quittin' time at Tara, and this cast member is going home!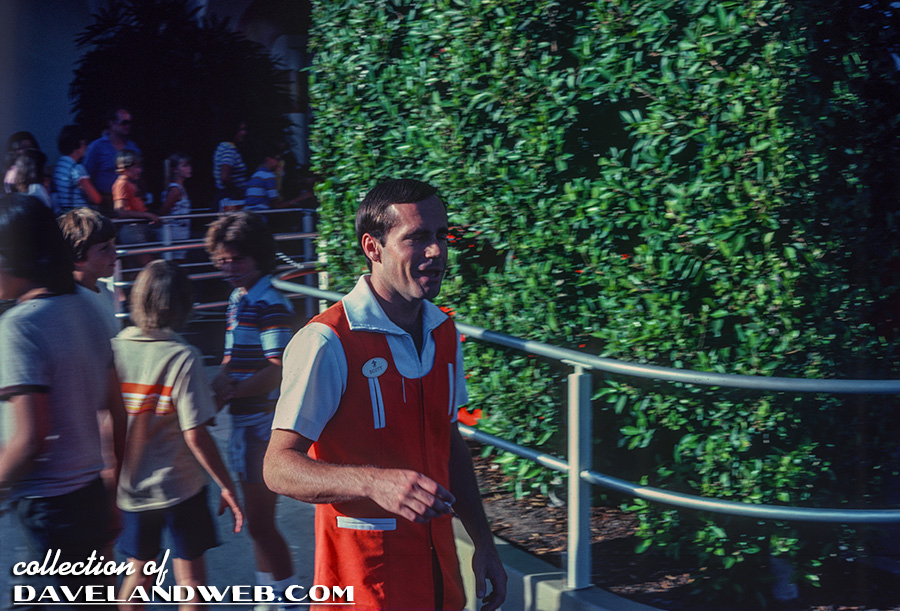 See more vintage & current Disneyland Space Mountain photos on my
Space Mountain web page.