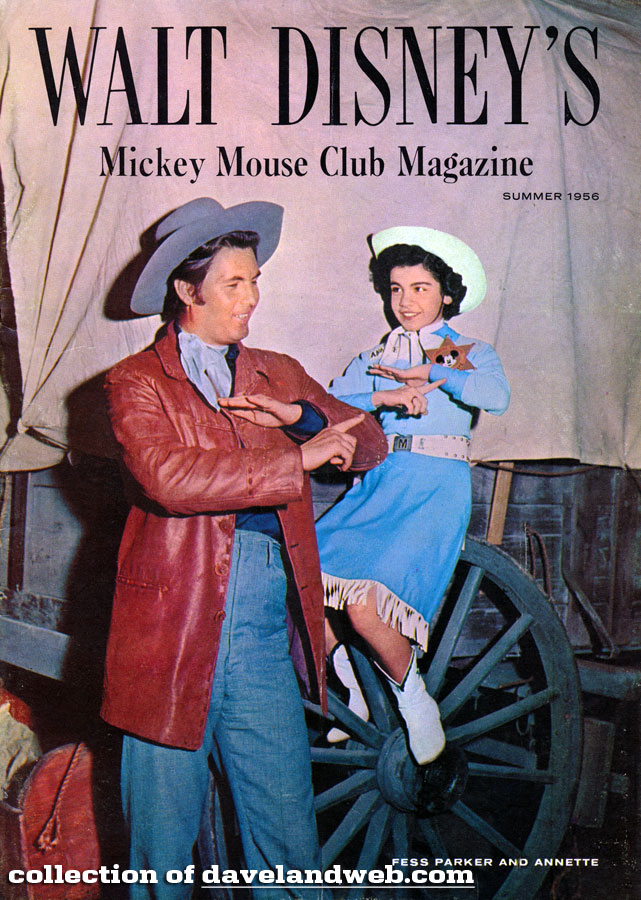 When it comes to Disney, few people are as linked to the classic days of Walt like Annette Funicello. Yesterday was a very sad day for many as they learned that the 70-year-old Disney Legend had passed away due to complications from Multiple Sclerosis. Today's post is a tribute to the optimism and genuine warmth that this woman exuded throughout her entire life.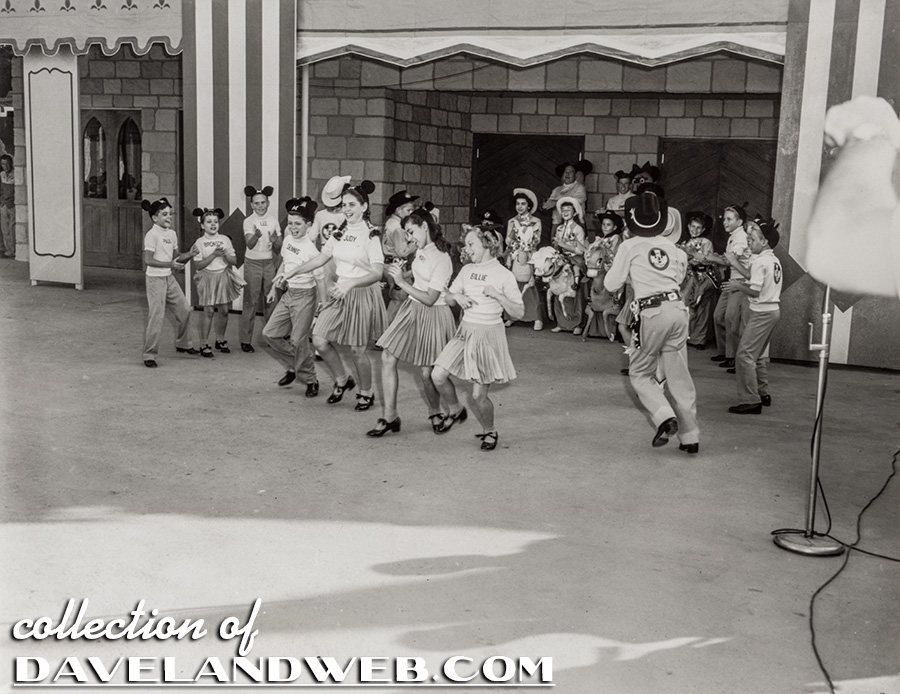 Discovered by Walt at a dance recital, twelve-year-old Annette was the last Mouseketeer to be selected. Thanks to her talent, beauty, and girl-next-door quality, Annette was the most popular one of all.
The photo above shows the filming of a number that would be inserted into the live ABC broadcast of the Opening Day Festivities at Disneyland, marking the Mouseketeers' debut, with Annette visible in the back. Even at this early age, she stands out amongst her peers.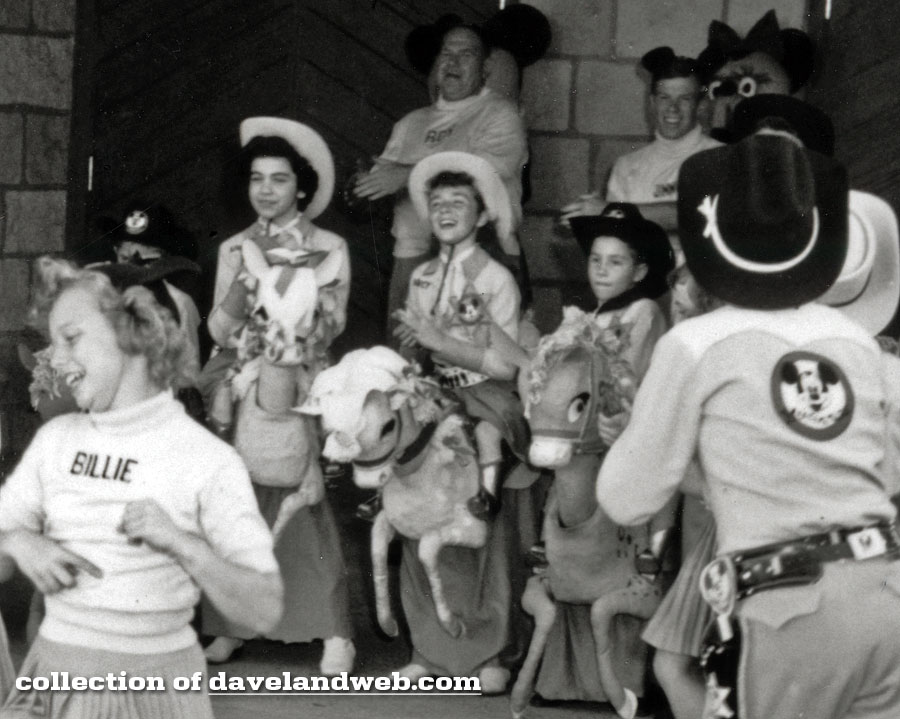 A color photo, also from Opening Day, featuring ringmaster Jimmy Dodd and the rest of the famous Mouseketeers; Annette is on the right.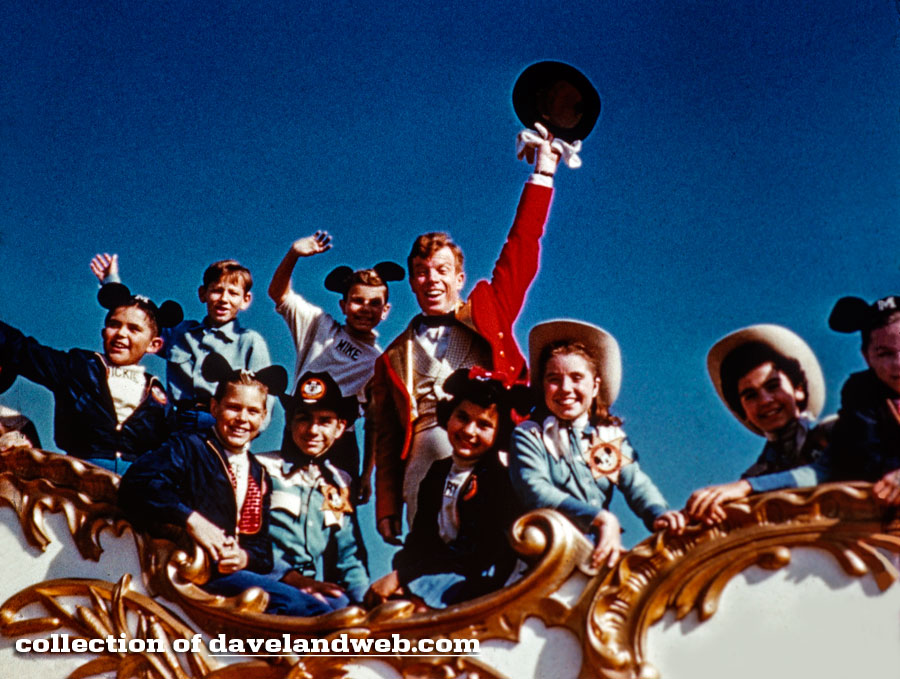 The Mouseketeers parading through Town Square on Opening Day, July 17, 1955: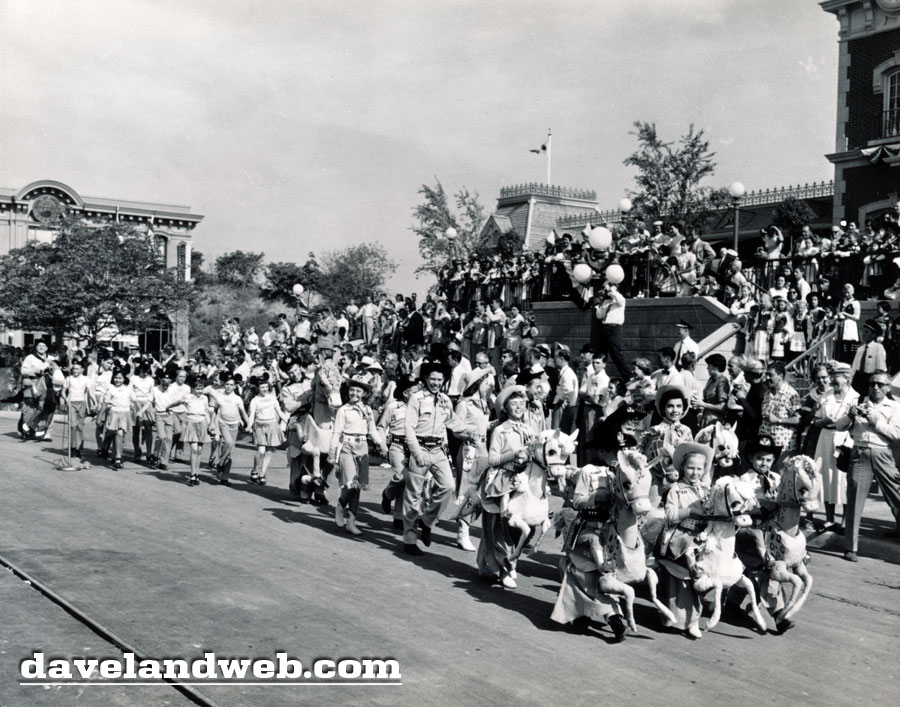 After leaving the Mickey Mouse Club, Funicello was the only Mouseketeer to remain under contract to Disney. Songwriter supreme Richard Sherman had this to say about Annette:
"Prior to becoming Walt Disney staff songwriters in 1960, Robert & I were popular songwriters in the Rock & Roll era. One of our songs, 'Tall Paul' was recorded by young Annette Funicello, who, as you all should know, was a star of Walt Disney's 'Mousketeers' Show. She had a big hit with 'Tall Paul' late in 1958. Throughout 1959 & 1960, Bob & I wrote a number of hit-songs expressly for Annette to sing. We were totally unaware that Walt Disney, himself, was very fond of Annette – having discovered her – and listened to all of her recordings. One day, he was going to put Annette in a film, 'The Horse Masters,' and because of her popularity, he decided to have her sing a special song in that film. Bob & I were asked to take a stab at writing a song for this film. Of course, we jumped at the opportunity. Walt liked it very much and the rest is history."

Shirley Temple Black poses with Annette at the 1961 Oscars. Shirley was presenting a statuette to Hayley Mills, and Annette accepted the miniature on Hayley's behalf. Shirley had received her own miniature Oscar in 1935.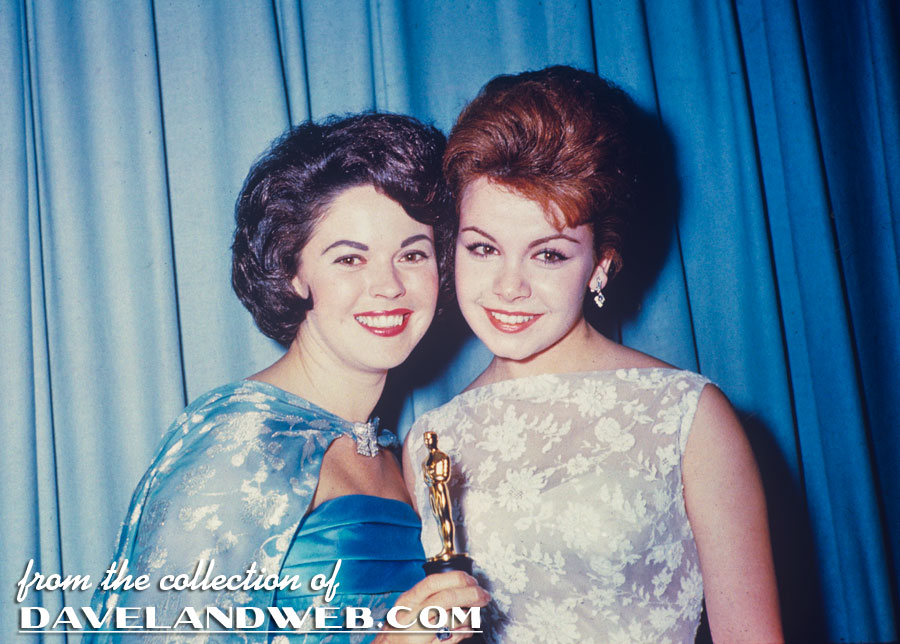 From the "Disneyland After Dark" show, Annette sings "Dance Annette" while in Tomorrowland.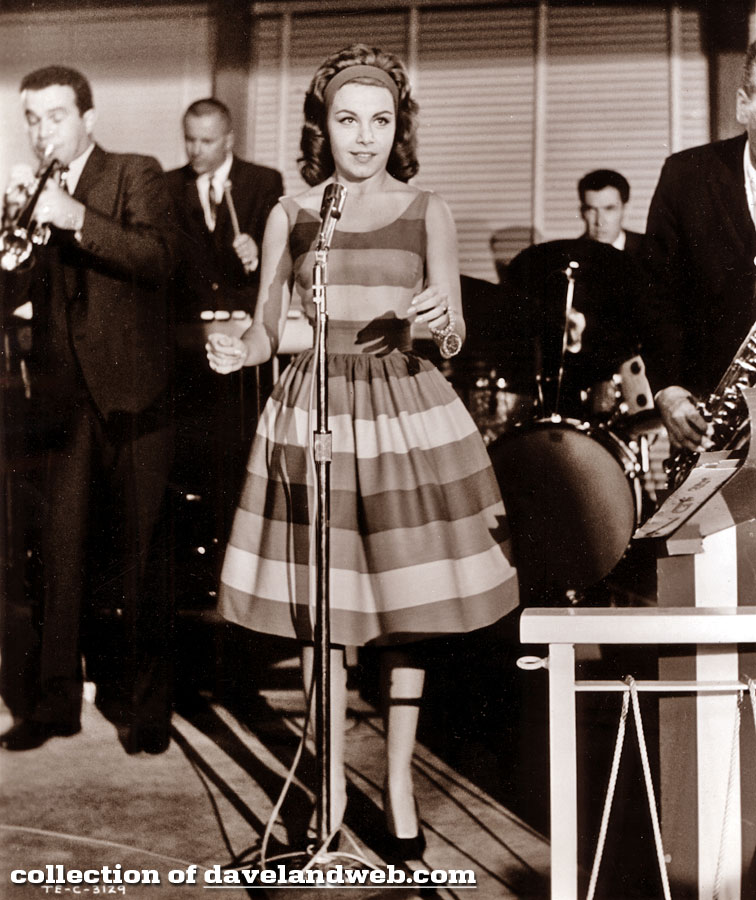 Here she is again, joined by teen heart-throb Bobby Rydell, who also starred in "Bye Bye Birdie" with Ann-Margret.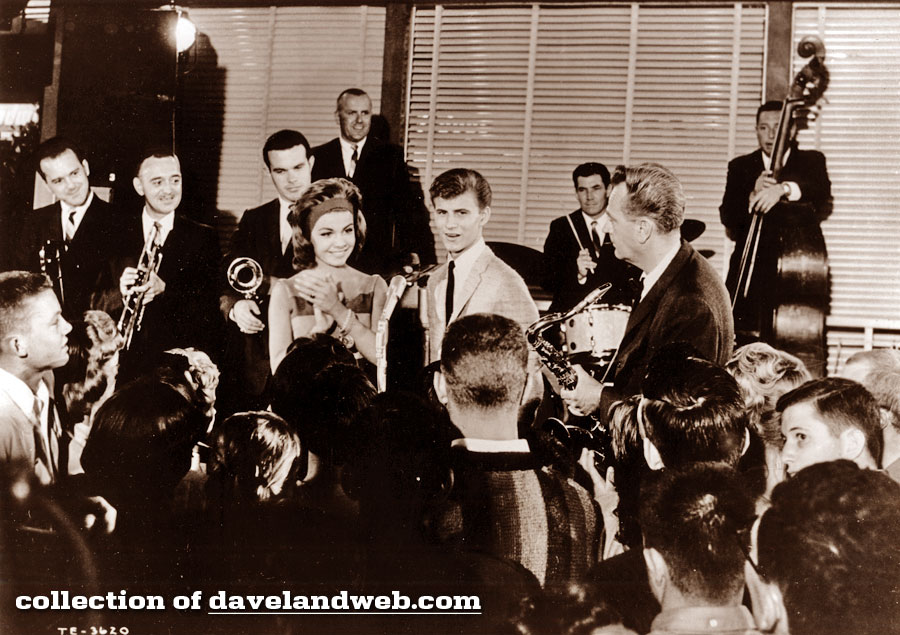 The final Annette photo for today's tribute shows her waving from the Castle to jester Christopher Fair, who worked as a jester at Disneyland from 1960–1963.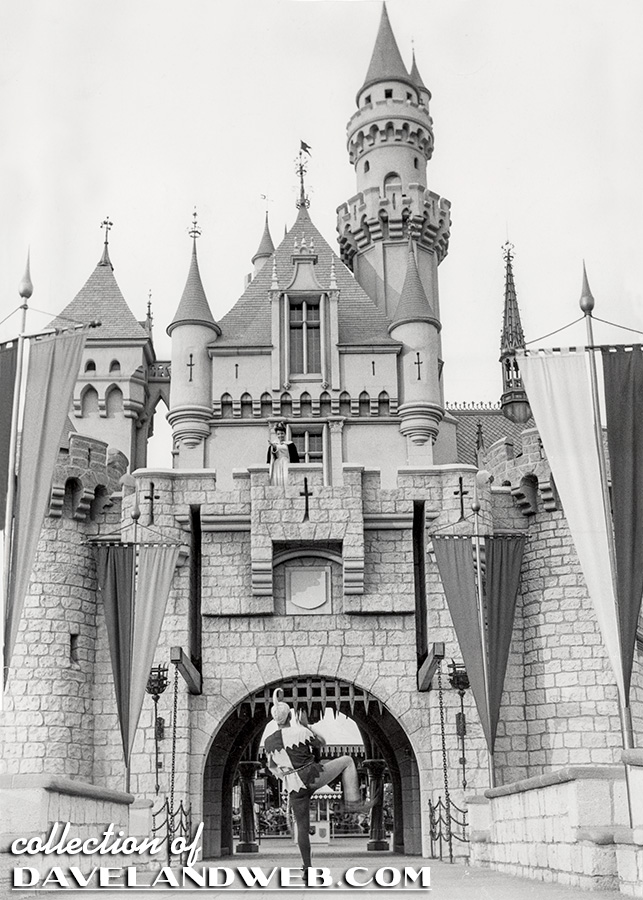 I would like to believe that beautiful sweet Annette is in a happy place now, free of the pain of her earthly body, smiling on all of us below, reunited with Uncle Walt.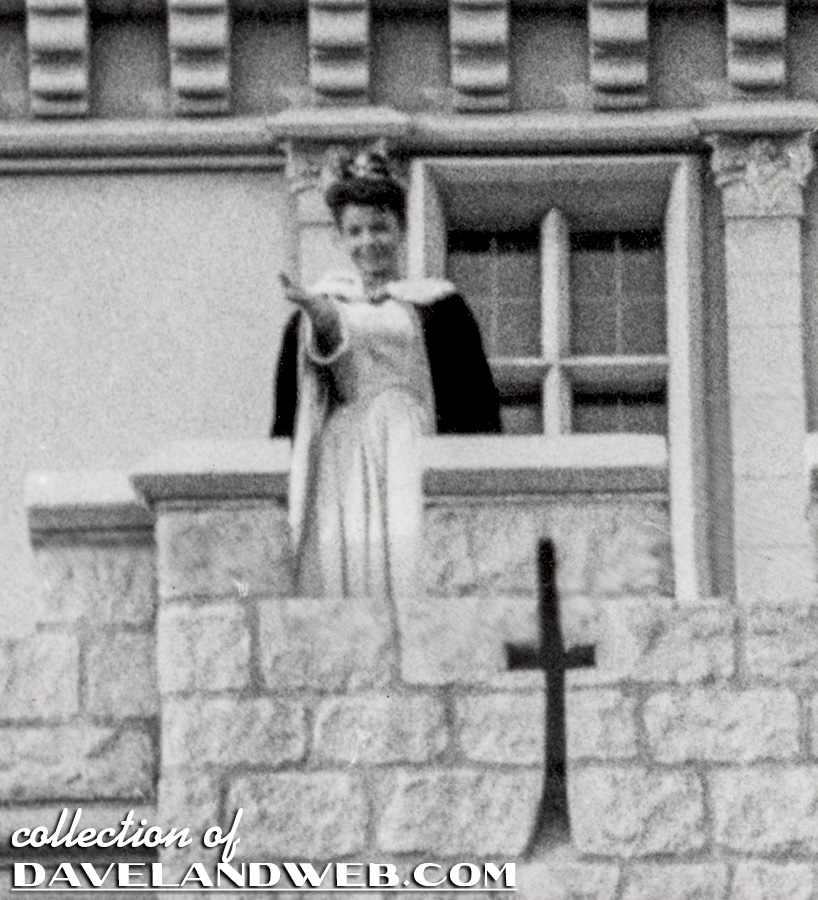 Rest in peace, Annette. Thanks for entertaining us for so many wonderful years.
See more vintage & current Tomorrowland photos on my
Tomorrowland web page.