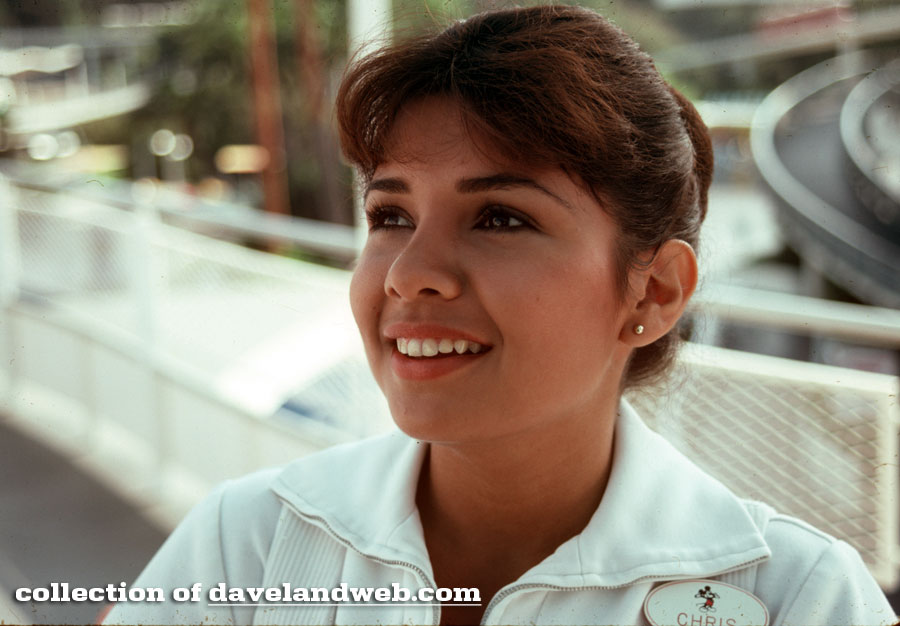 Today's cast member fun begins with this beautiful portrait of Chris. Photo two is of a female cast member who most likely worked on Space Mountain.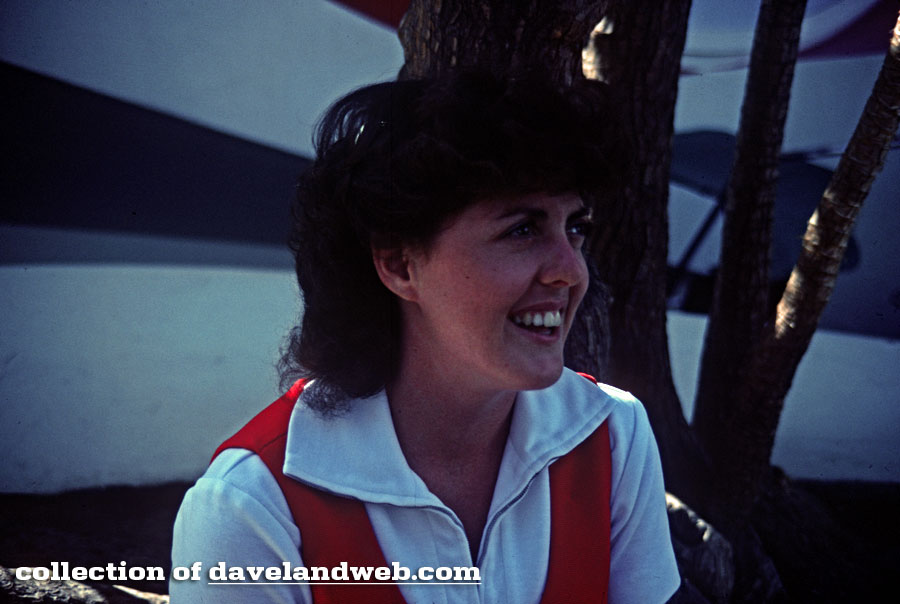 I wonder if these sunglasses were regulation or if Kimberly is just going rogue.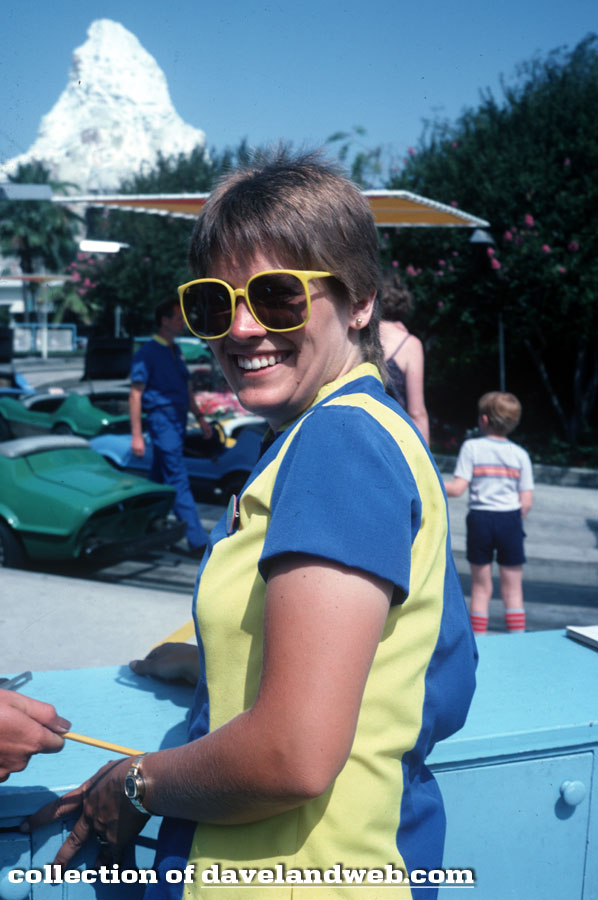 A pensive moment at the Autopia: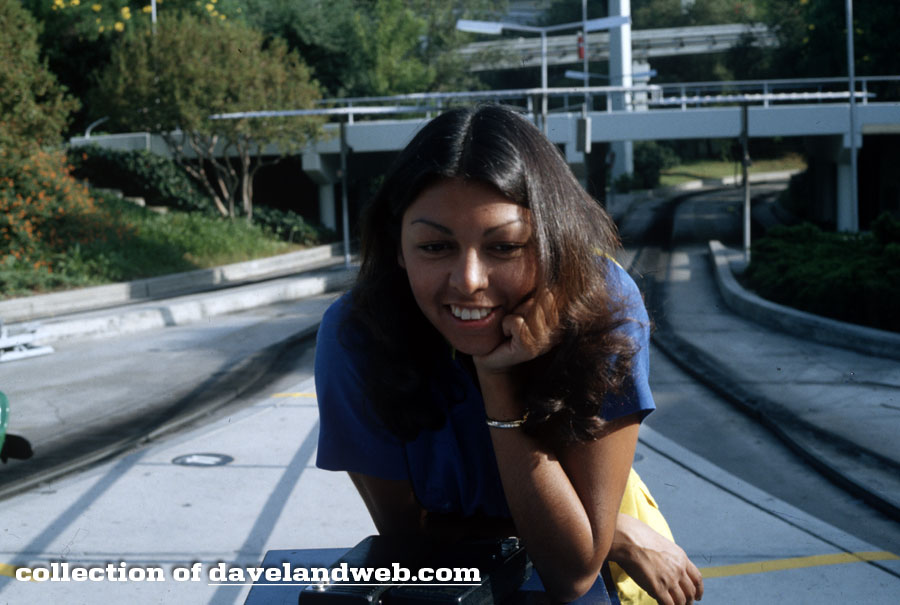 Pole-dancing lessons perhaps?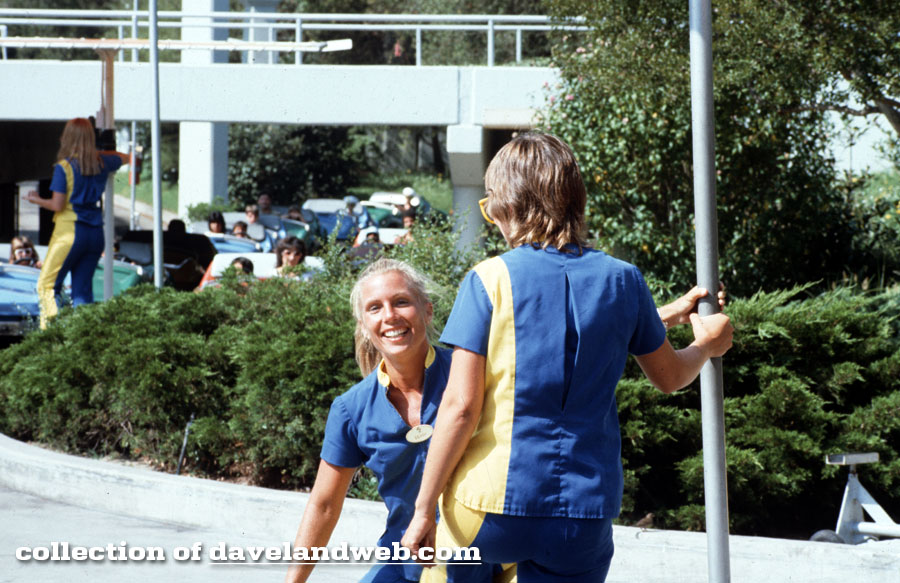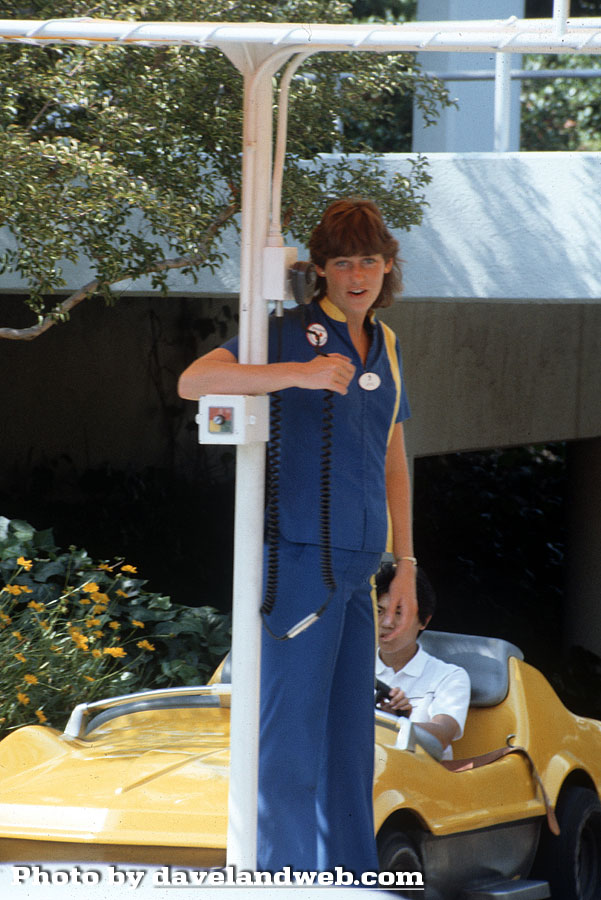 Keith is working on his best modeling pose: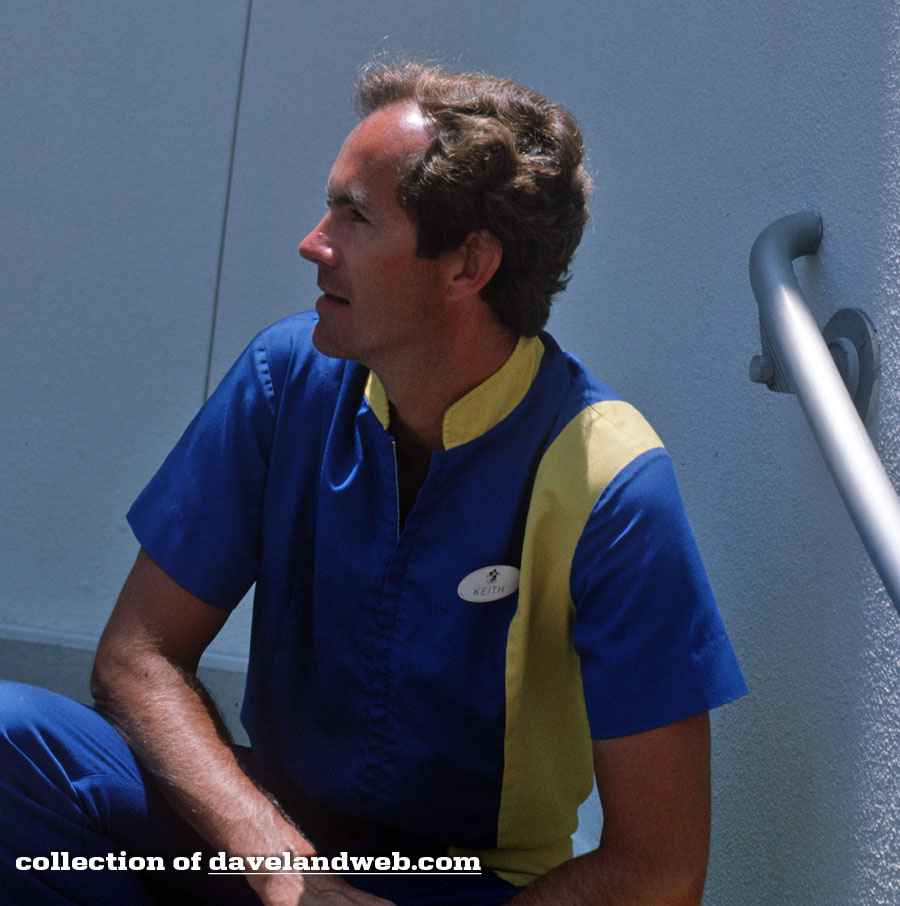 A helpful cast member, assisting guests into the vehicle: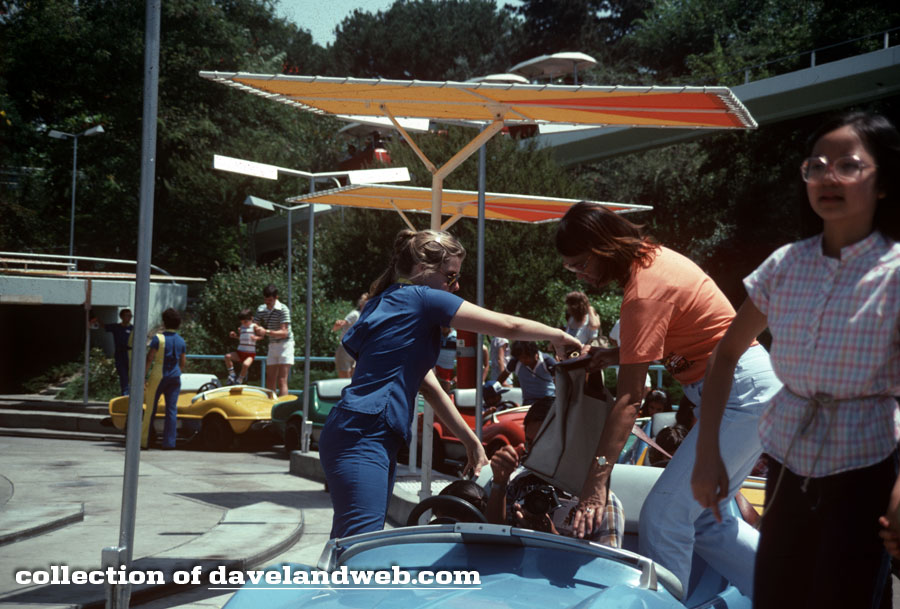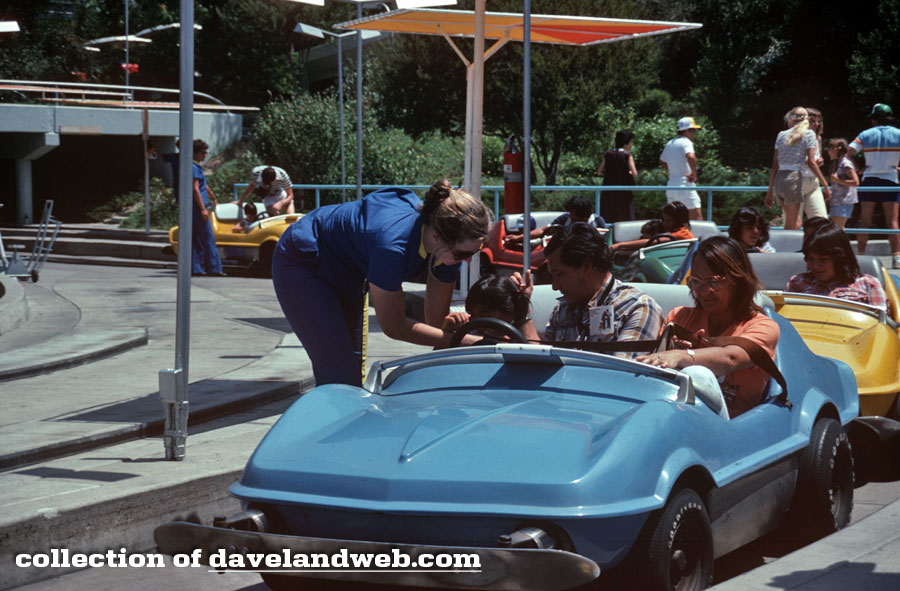 It's all fun and games until somebody gets run over!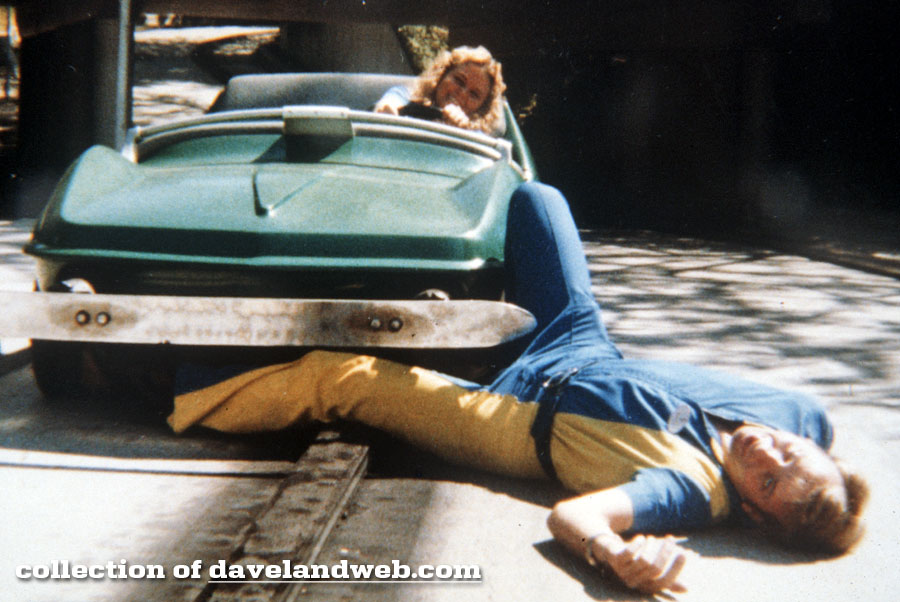 This cast member looks as if she just stepped out of a Twisted Sister video: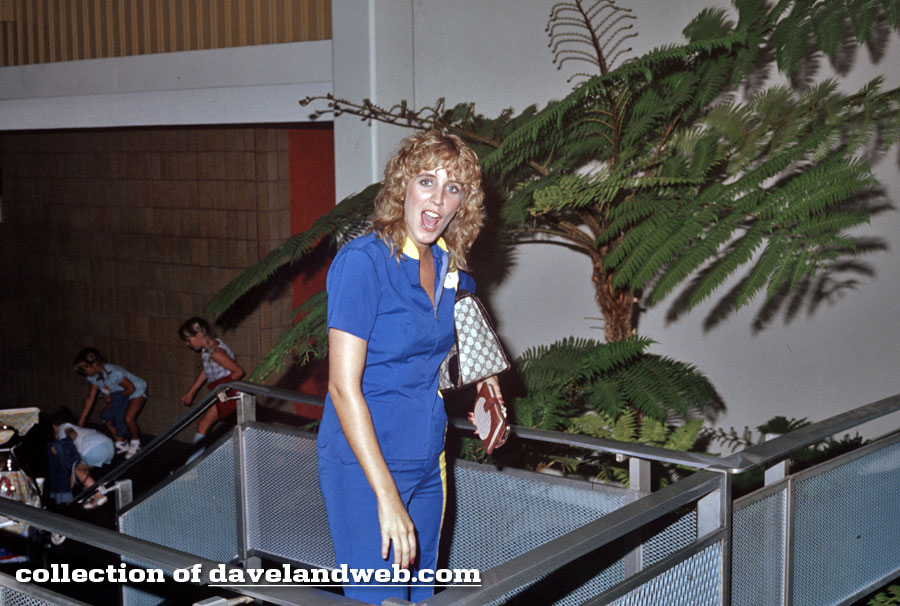 Is this cast member reverting back to an ape? The posturing of her arm would make one think so.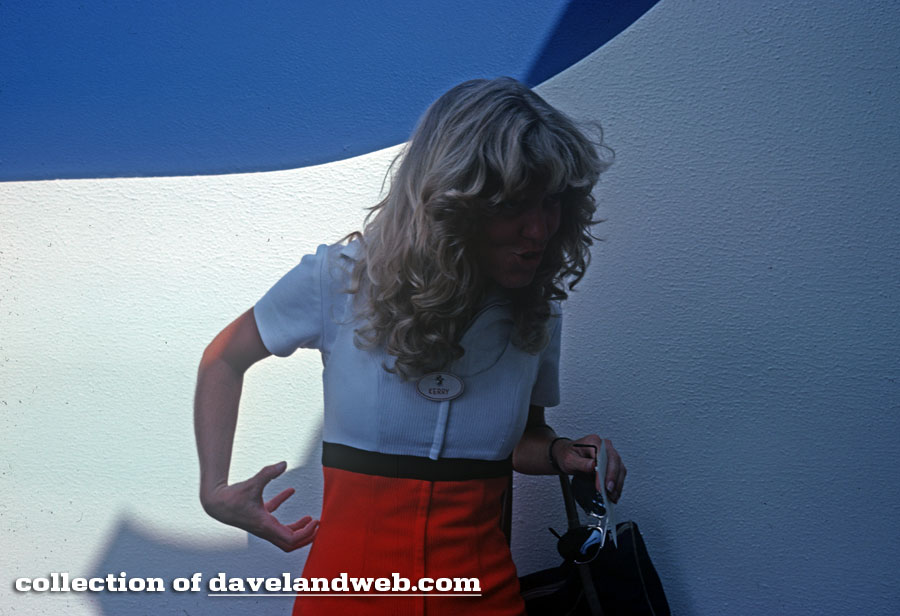 There you go...much better. Turn on that Disneyland Cast Member charm!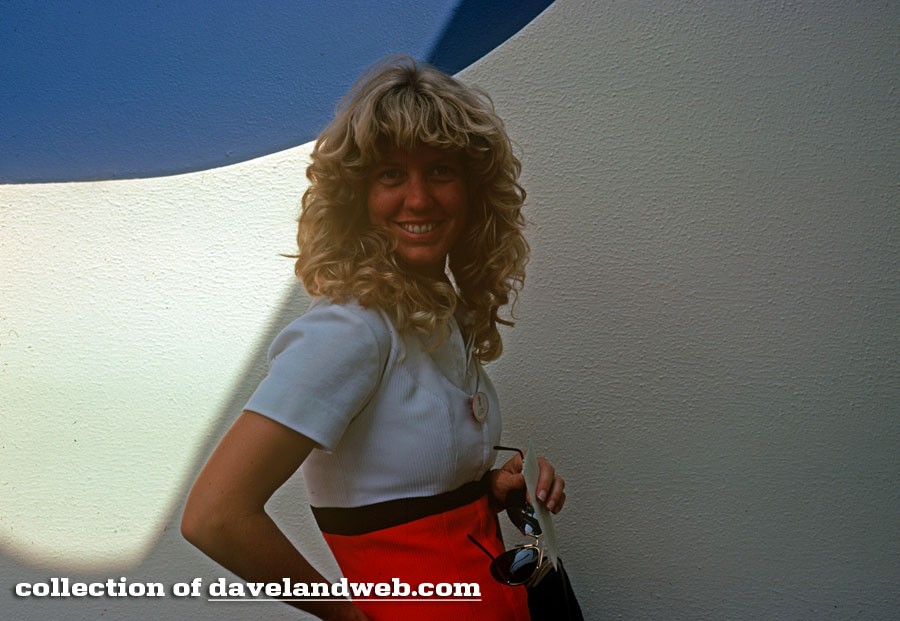 "Hello, my name is Dave. Please look at my name tag."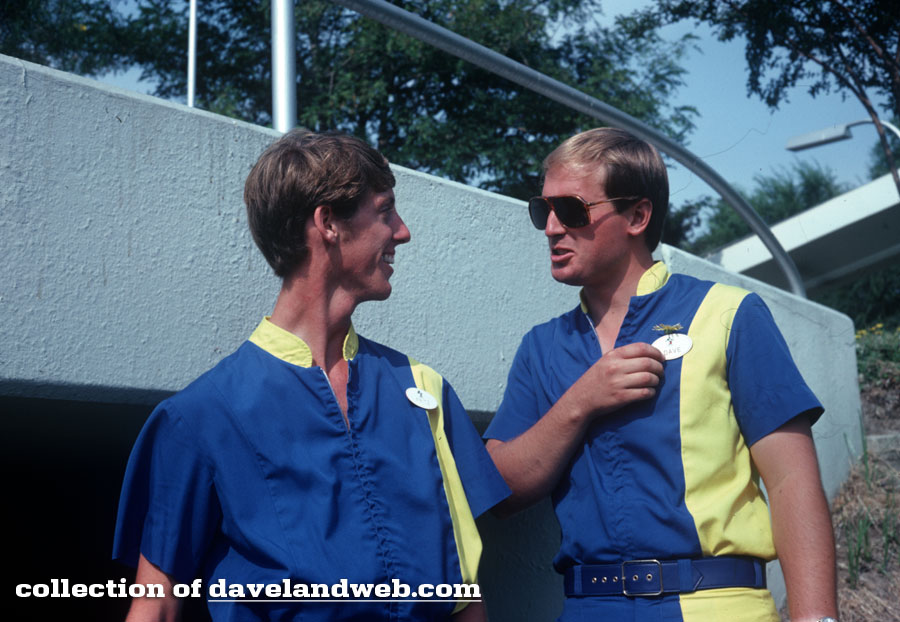 Yes, the blonde is sure cute, but for a true Disneyland geek, the eyeballs will gravitate towards the Pluto tag on the gentleman's shirt: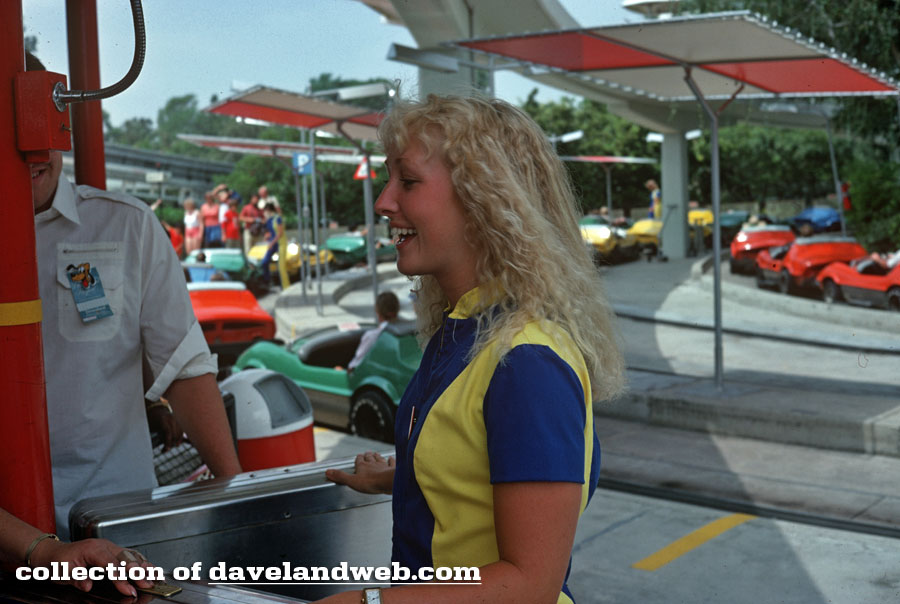 Zooming in, does anyone know what this signifies?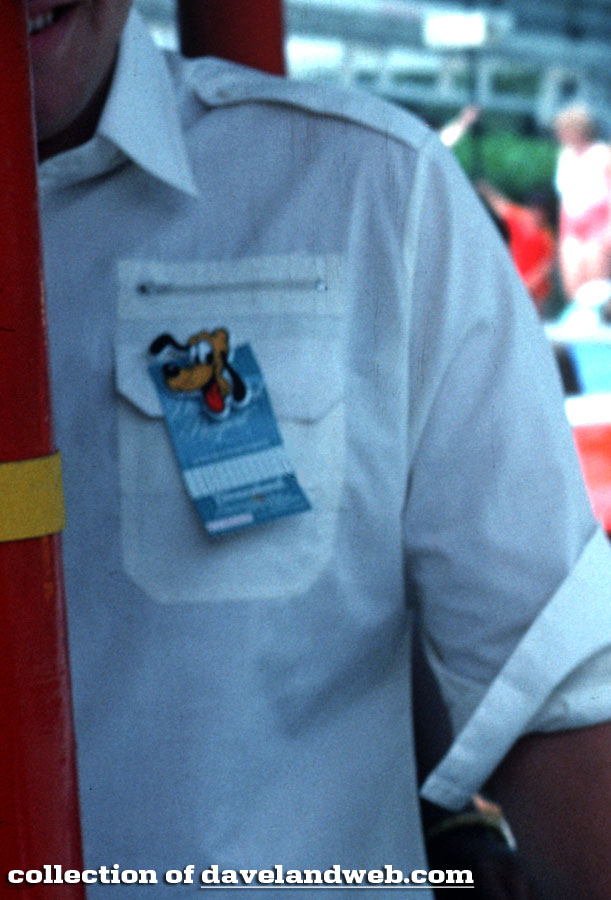 Hello, Sheila! Could she have been the inspiration for the song by Ready for the World?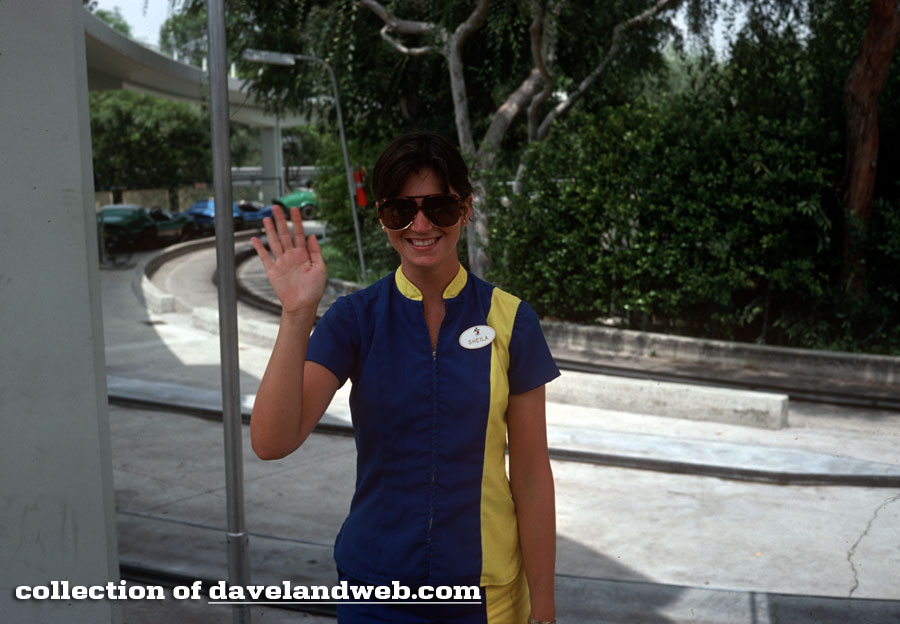 Can't read the name tag. Boring sunglasses. Not even looking at the camera. Next...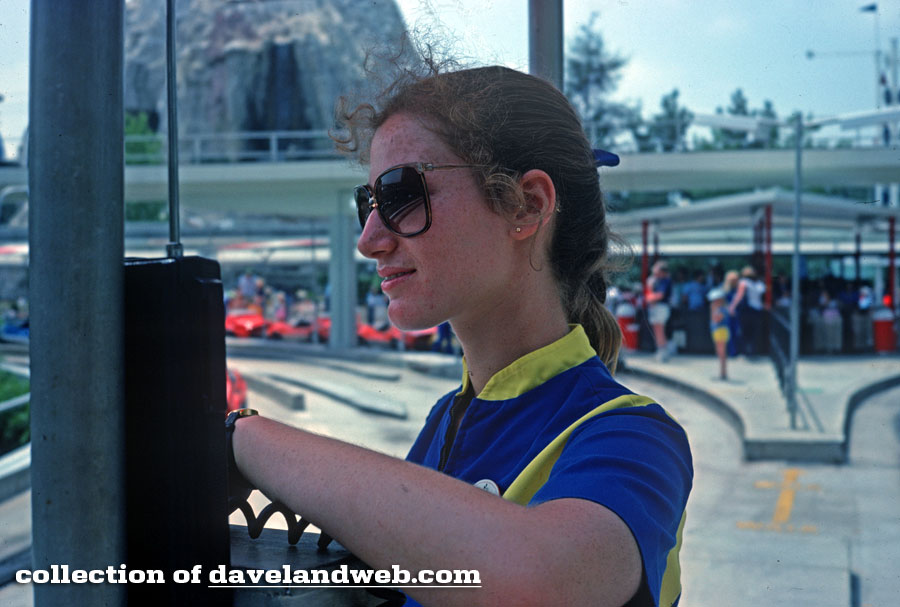 Need a repair on your car? Bob is the man: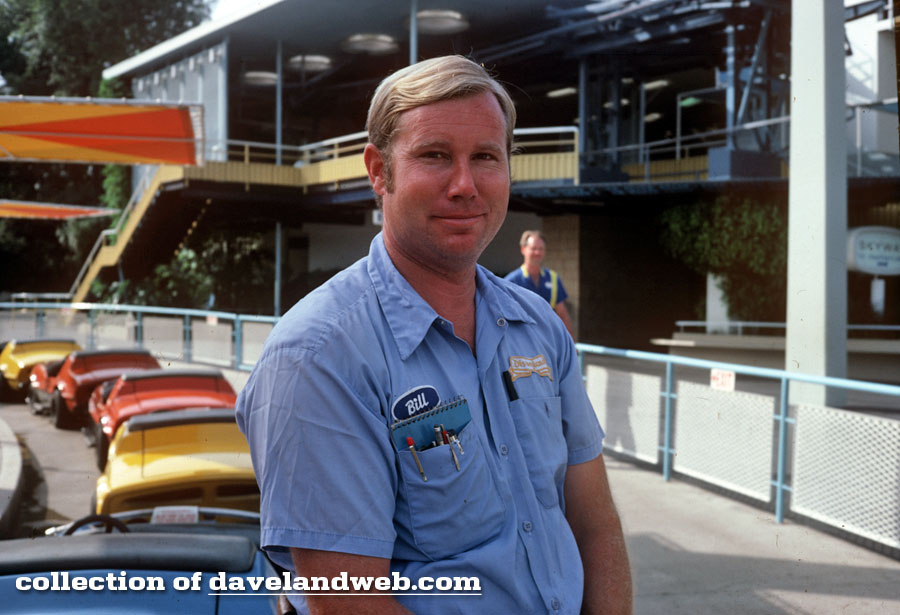 Something tells me that hitchhiking is only allowed at The Haunted Mansion. Bad cast member!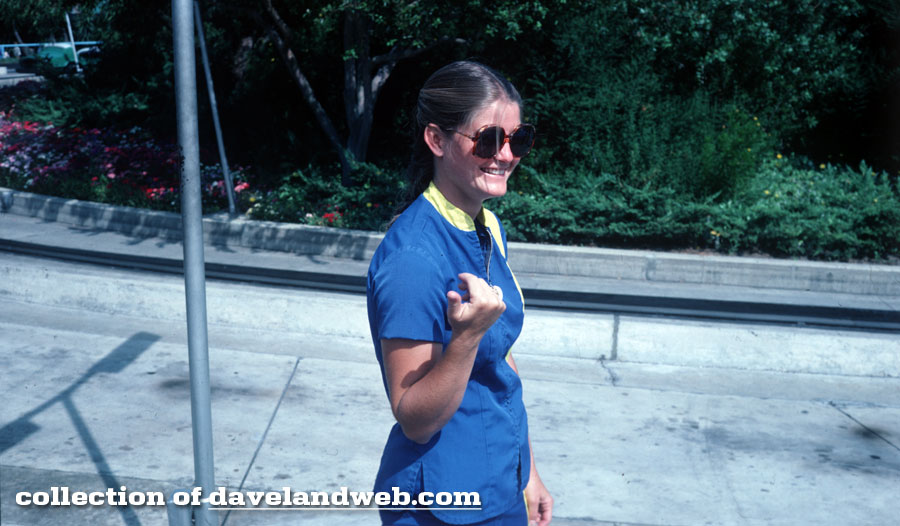 See more vintage & current Disneyland Autopia photos on my
Autopia web page.