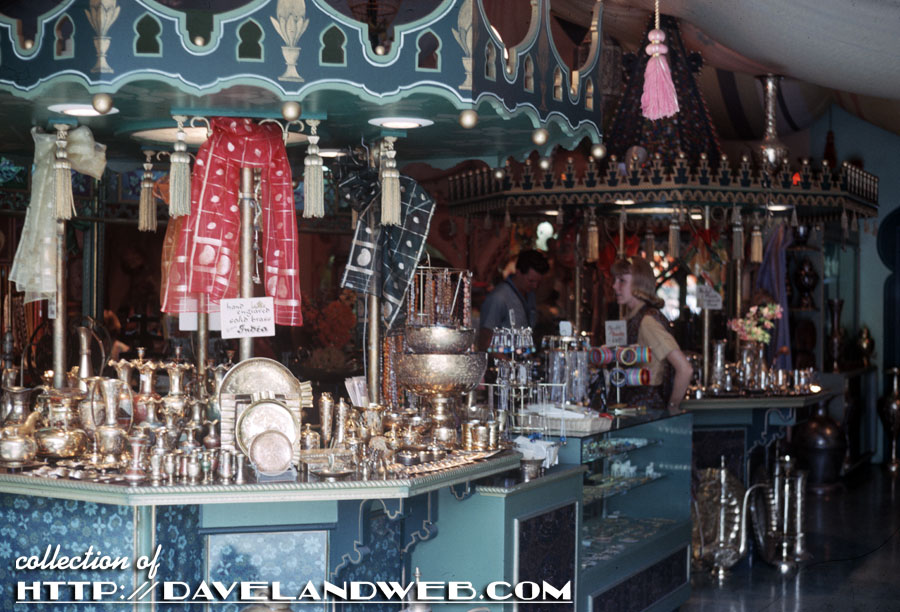 Vintage Disneyland slides are always thrilling to discover - especially when they show the exterior of an attraction, shop, or restaurant. Back in the day, most people didn't bother taking indoor shots because your typical consumer camera needed a flash to do the job, and even then, the results were less than spectacular. This is why I was pretty excited to add another Adventureland Bazaar interior shot to my collection. This first one is from July 1963, and shows that the wares are hand engraved solid brass from India. I don't think you'd see that sign on any of the merchandise sold at the Bazaar today.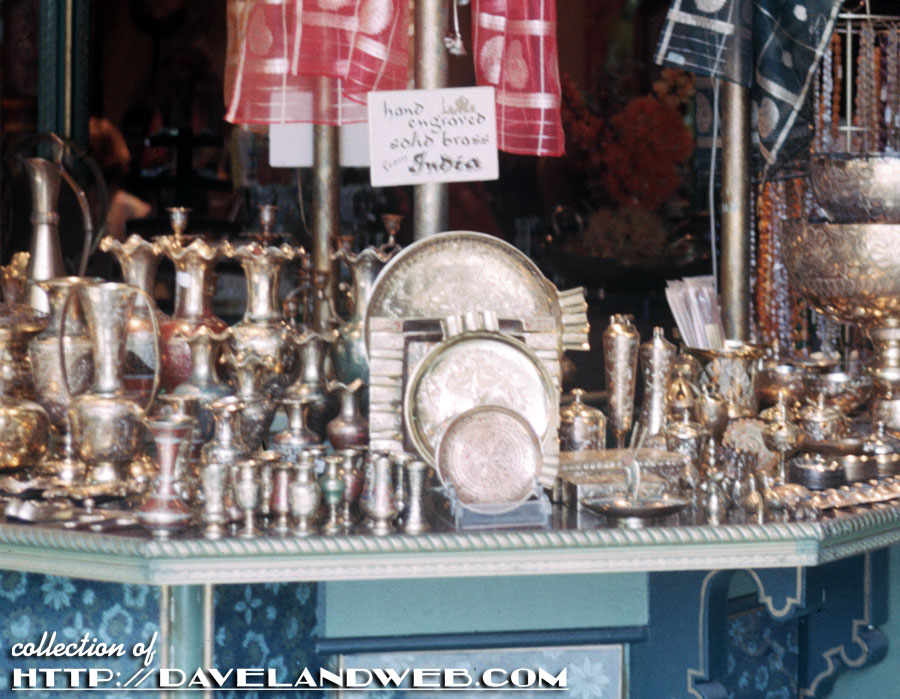 This previously posted 3D image was undated, but most likely also from the 60s: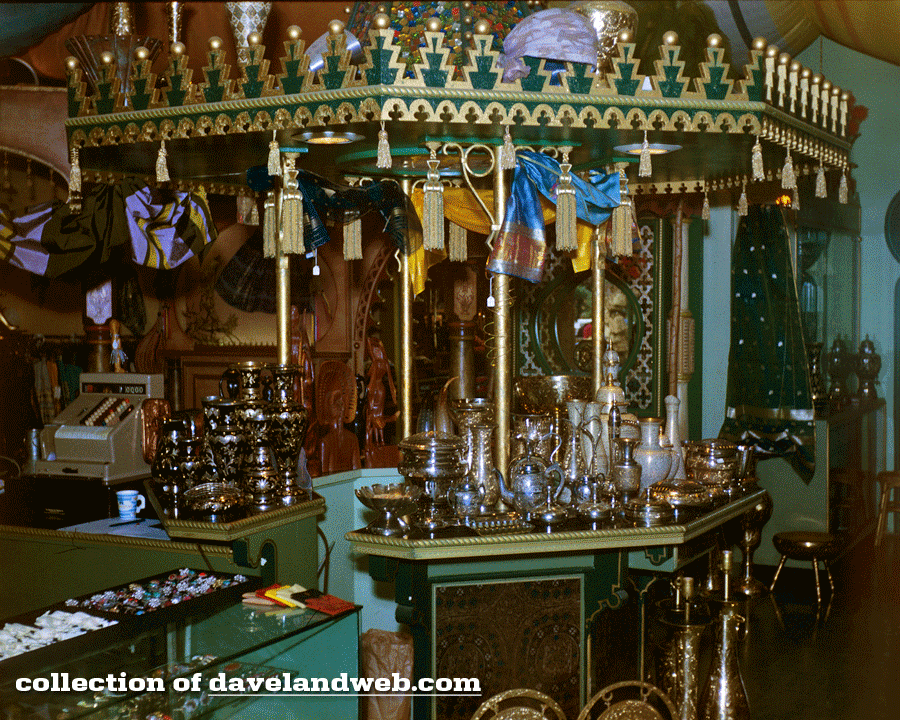 ...as is this other shot from the same batch: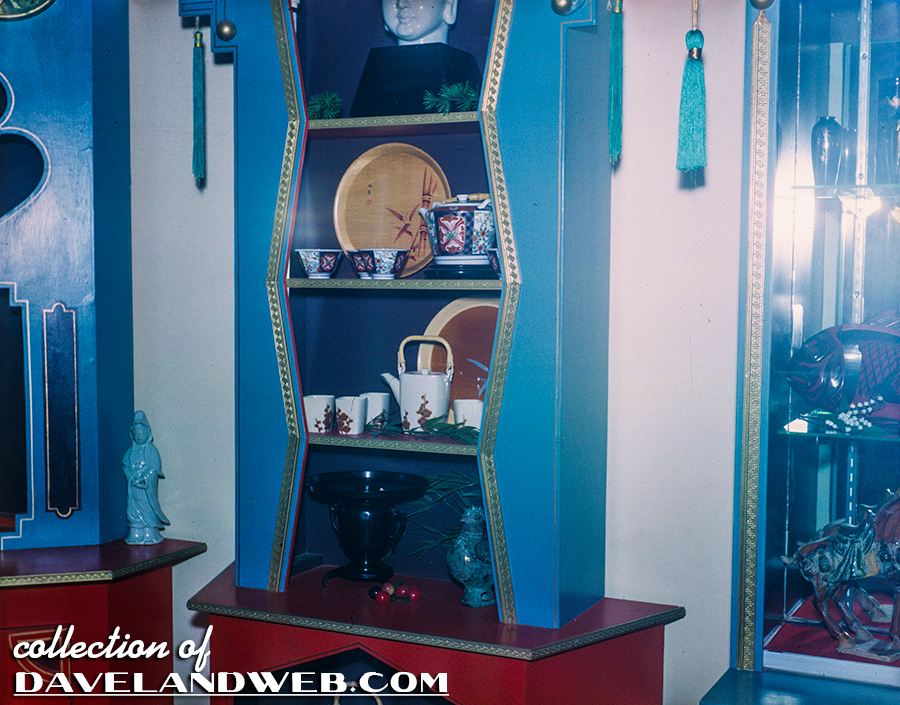 Although the offerings inside have changed quite a bit over the years...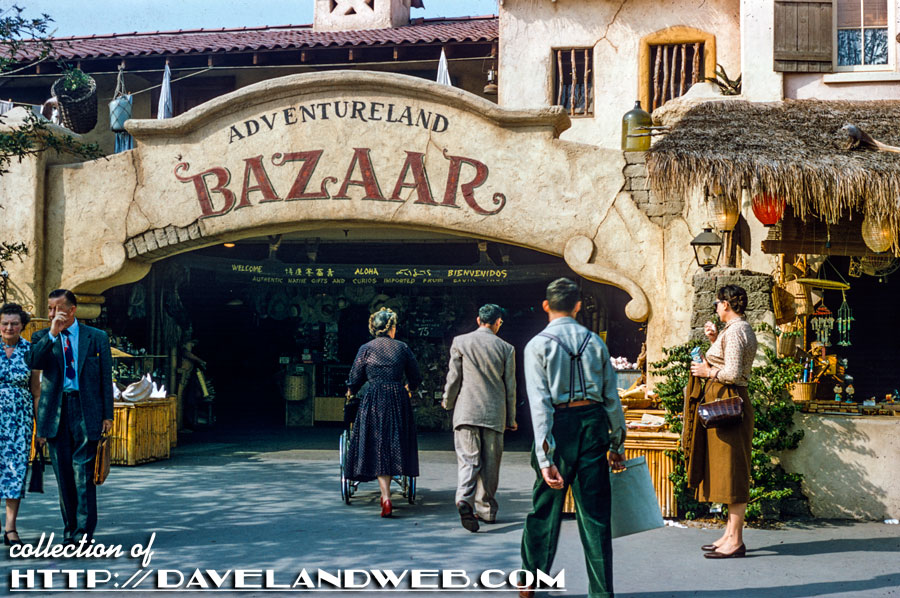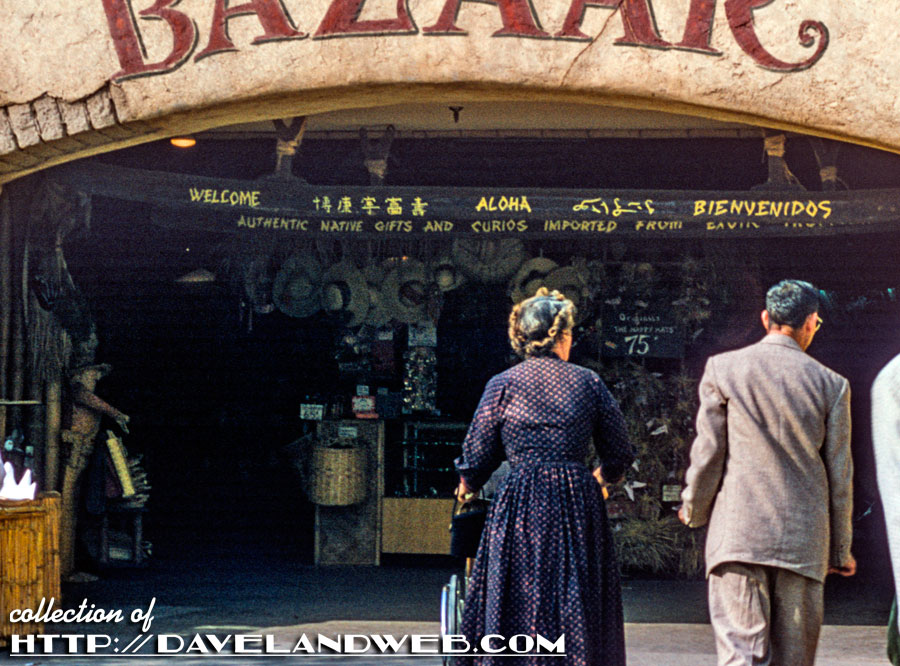 the exterior really hasn't.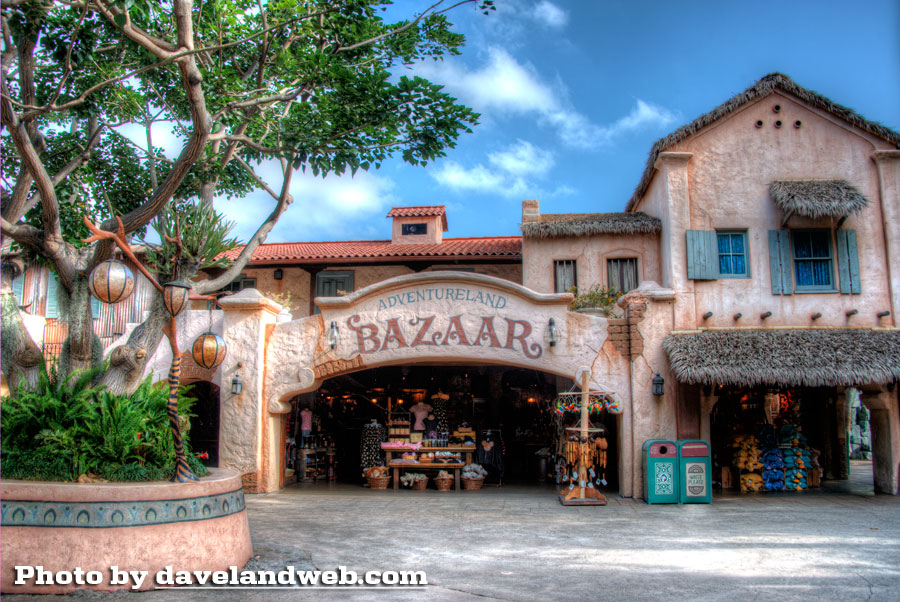 More from the Bazaar at my
main website.