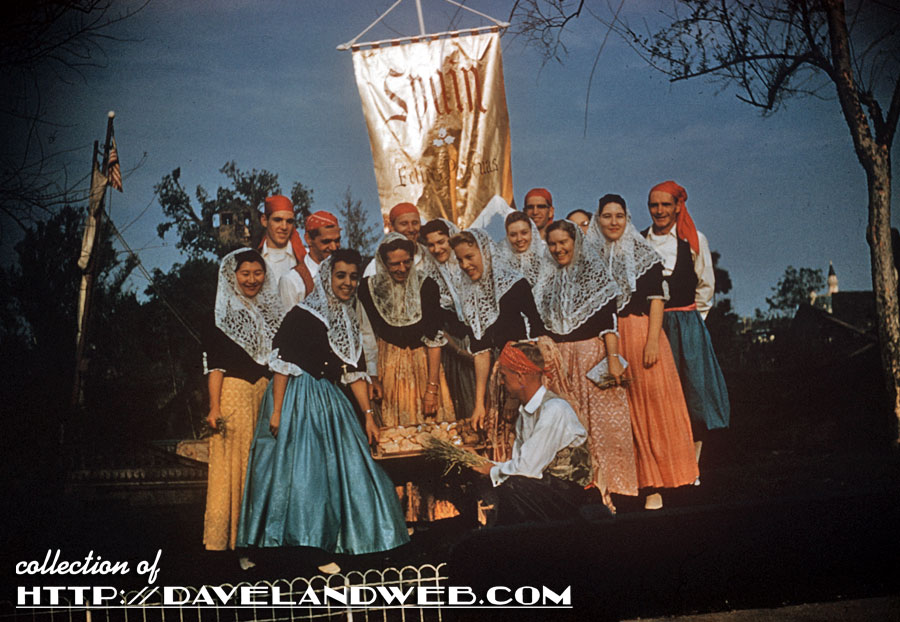 These four dark images from December 1957 show a group of folks representing Spain in the annual Disneyland Christmas parade.
Here they are marching through Town Square.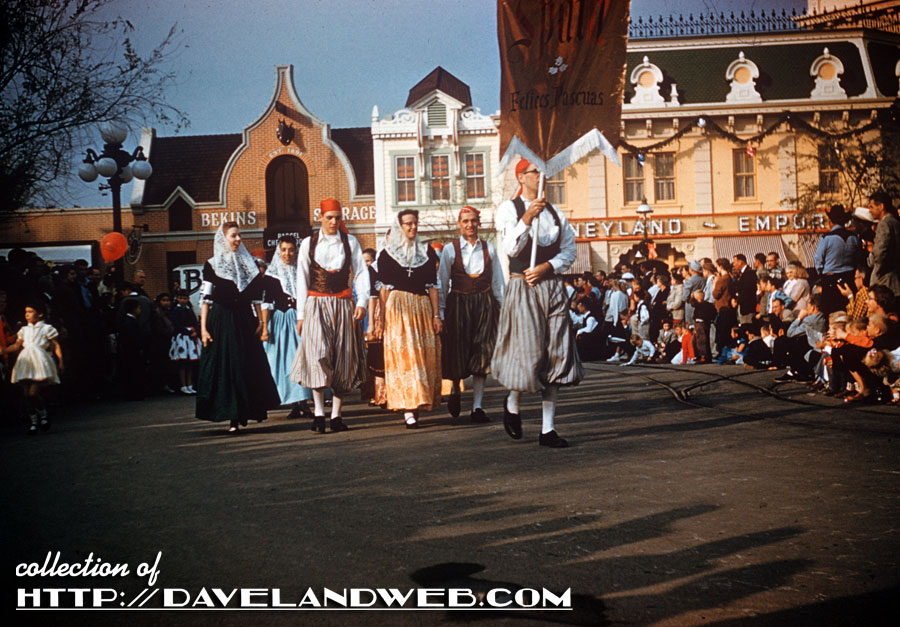 Great to see Bekins Storage, before the architecture of the building was changed.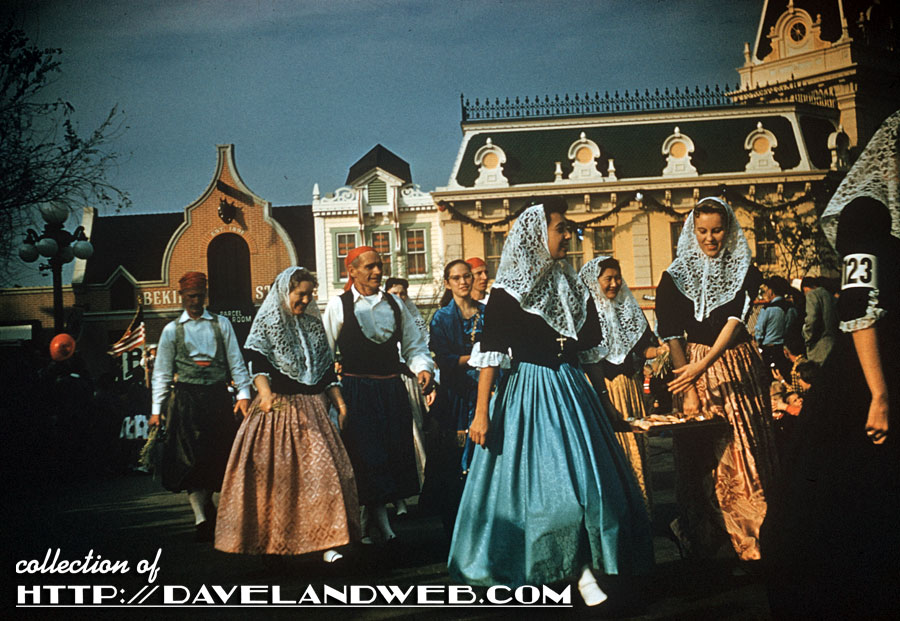 A contemporary view for comparison: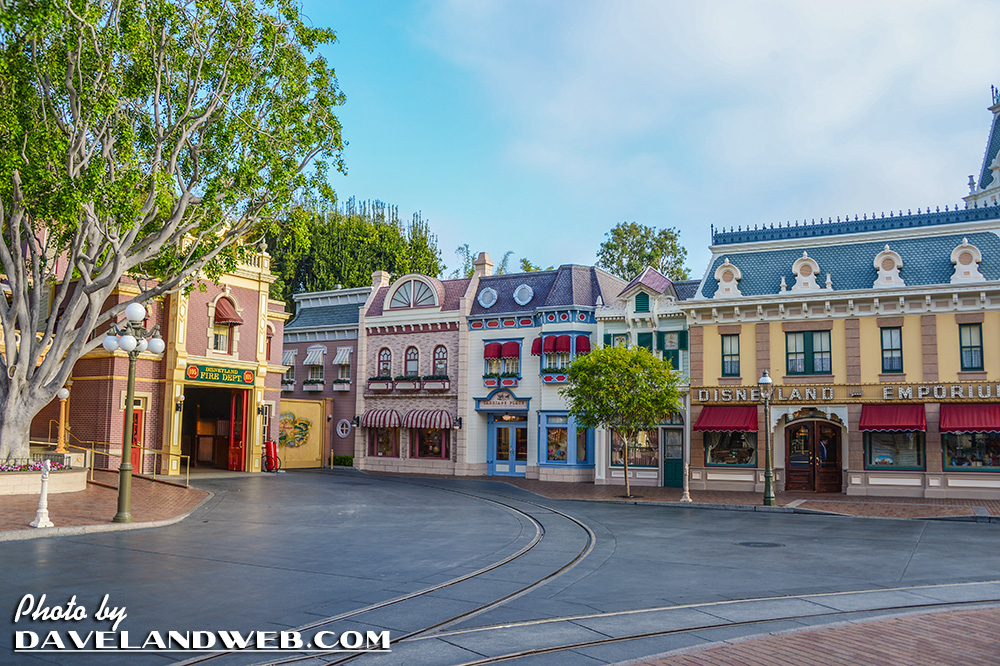 One last shot of our Spanish peeps smiling for the cameras: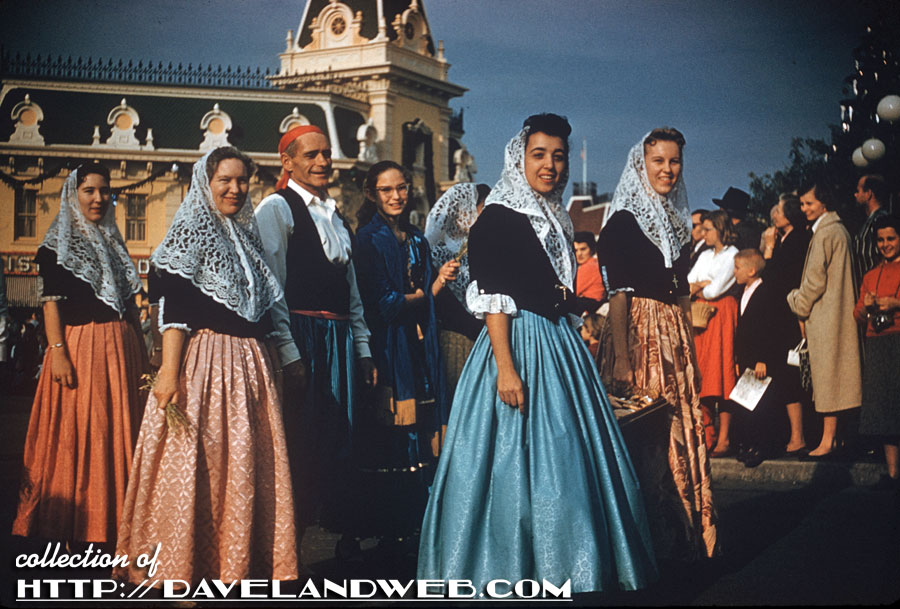 More vintage Disneyland Christmas photos at my
main website.