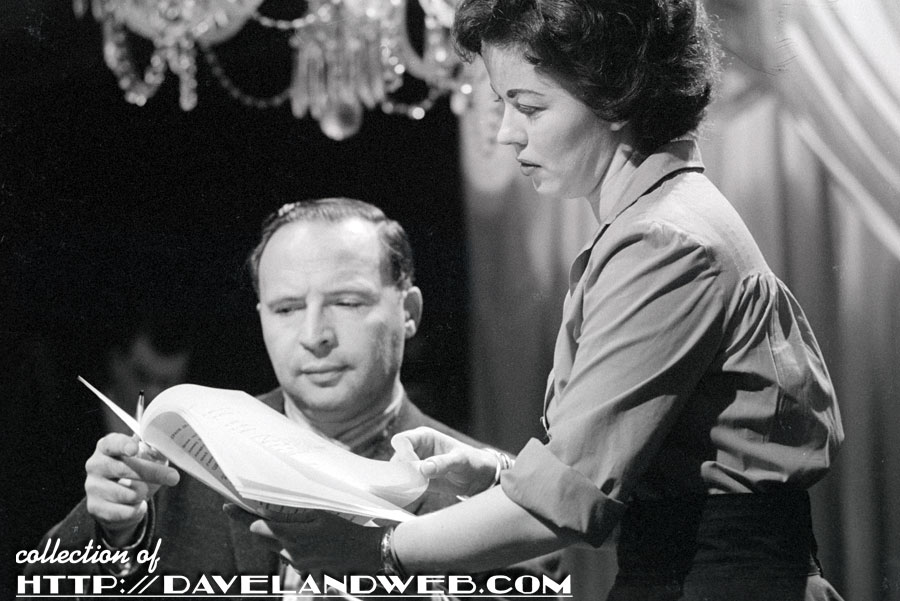 From a batch of vintage negatives come these behind-the-scenes shots of Shirley Temple rehearsing her anthology television show, "Shirley Temple's Storybook."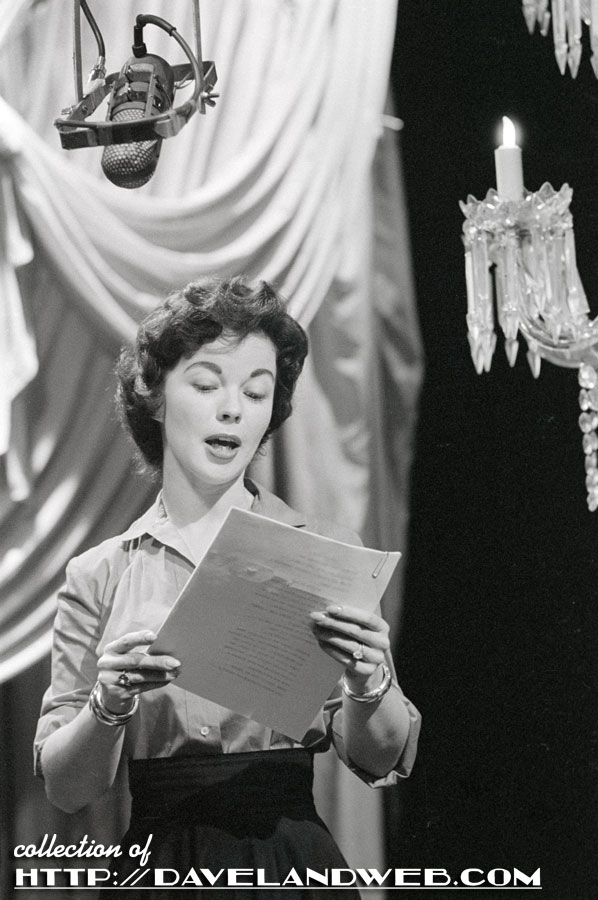 Running on NBC from January through December 1958, it was a mix of color and black and white episodes. I tried to zoom in to be able to read Shirley's script, but to no avail. However, check out the ice on her fingers!
Although the golden curls had straightened out and gone darker, that famous dimpled smile was still around to charm.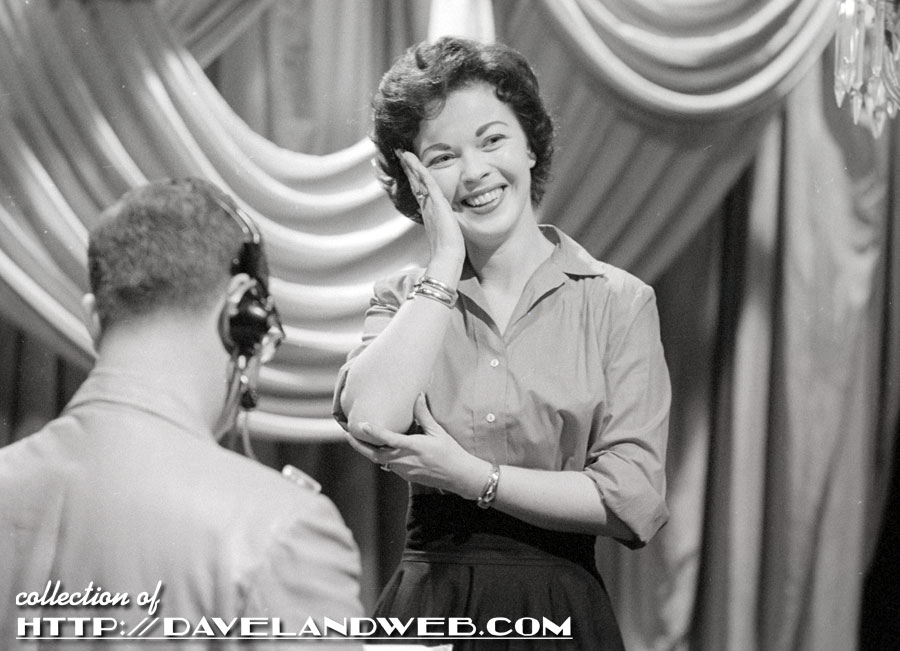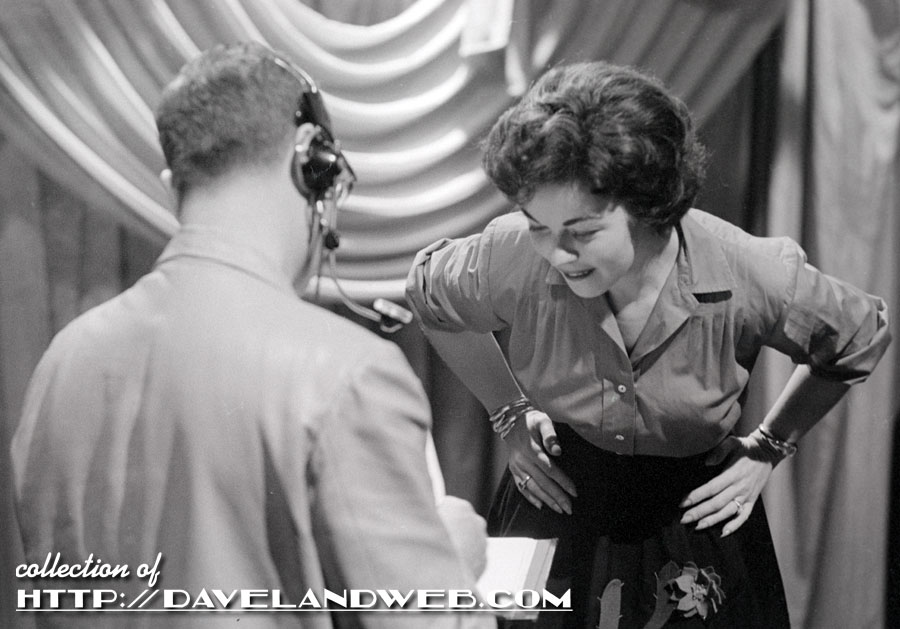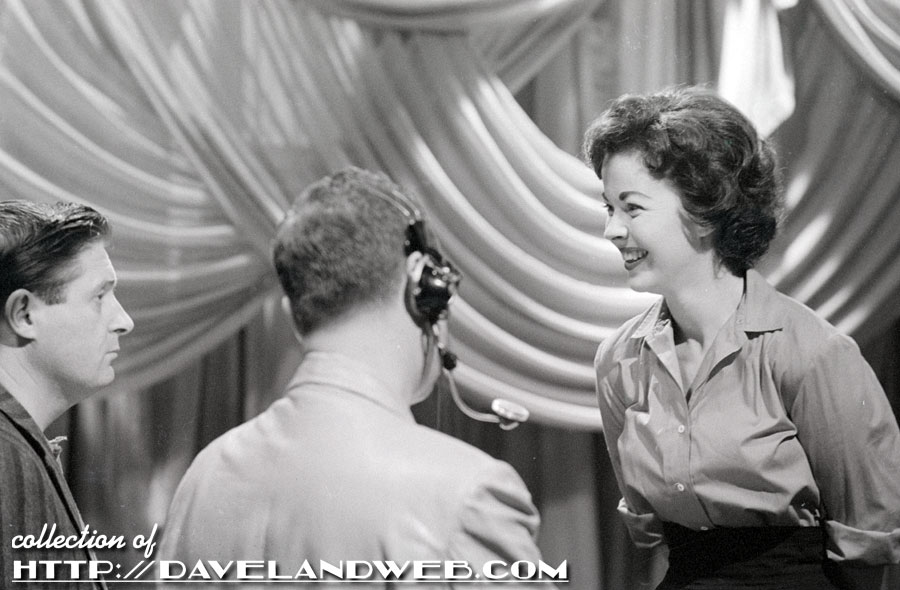 I believe the gentleman with the cig and his back to the camera is Mitchell Leisen, who directed three of the series' episodes.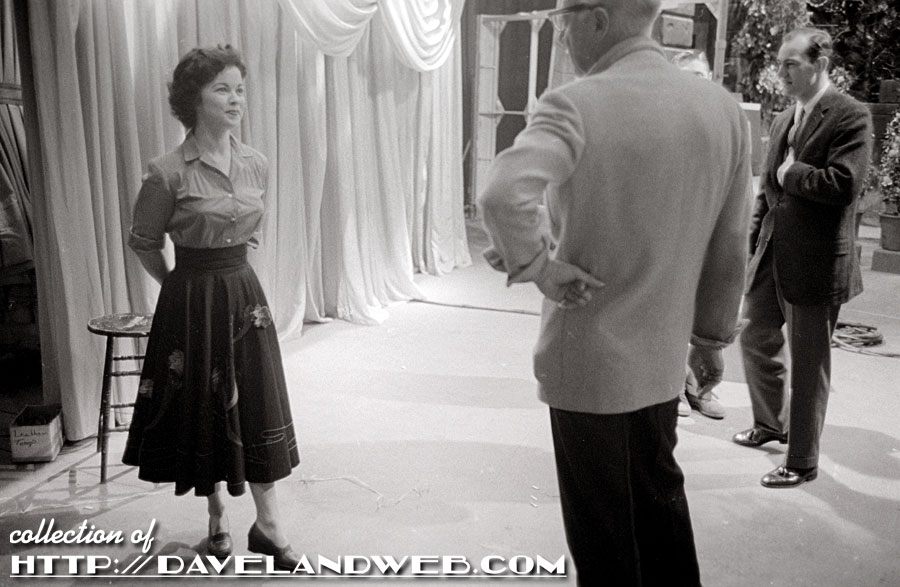 More 1950s Shirley at my
main website.