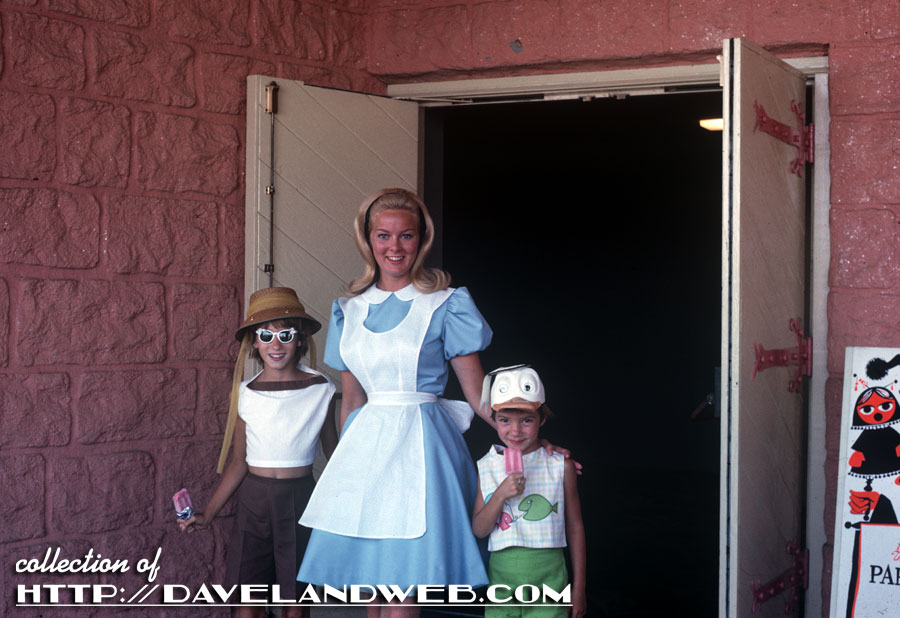 Before Pinocchio's Daring Journey joined the dark rides of Fantasyland, that space was occupied by the Fantasyland Theater. Wonder what it looked like inside? Let's follow Alice in Wonderland who was gracious enough to take these two little gals inside one day back in July 1963.
Here's a rare interior view of the theater with Papotin's Revue in progress.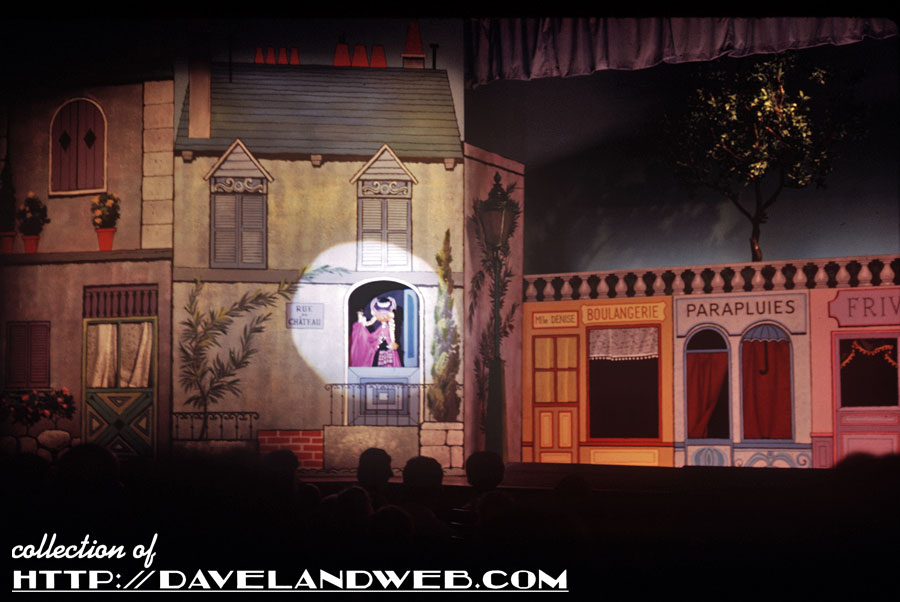 Let's zoom into what the spotlight is focused on: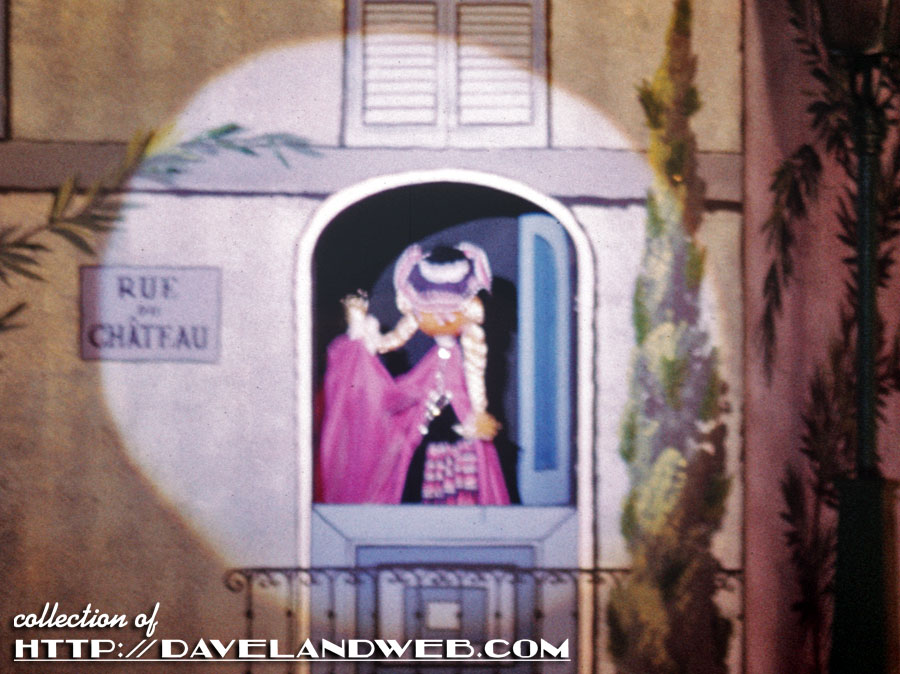 This shot is even more rare considering the show only ran a few months in 1963.
Direct from Paris...Andre Tahon & Papotin's Revue. A delightful musical fantasy starring the incomparable puppet-master, Andre Tahon. A show that will appeal to the young at heart of all ages.
And it only required 1 "E" coupon.
More vintage and current Fantasyland photos at my
main website.