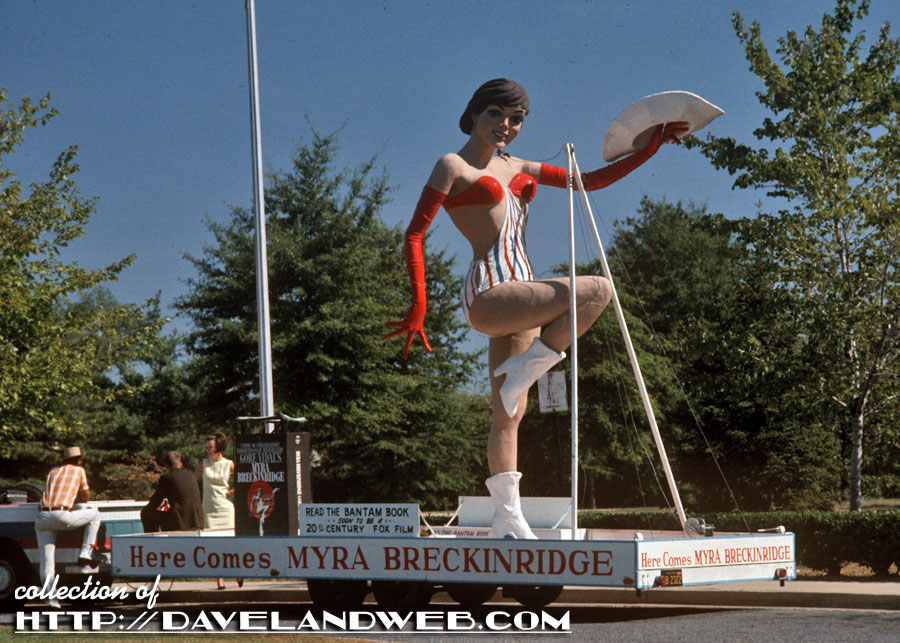 With all of the turmoil over our new President (yes, I know...many claim he's not their President), why not get ready for 2020 by voting for Myra Breckenridge? Clad in her patriotic red, white, and blue, this statue apparently toured around Los Angeles to promote Gore Vidal's book and the upcoming movie that would star Raquel Welch and Mae West.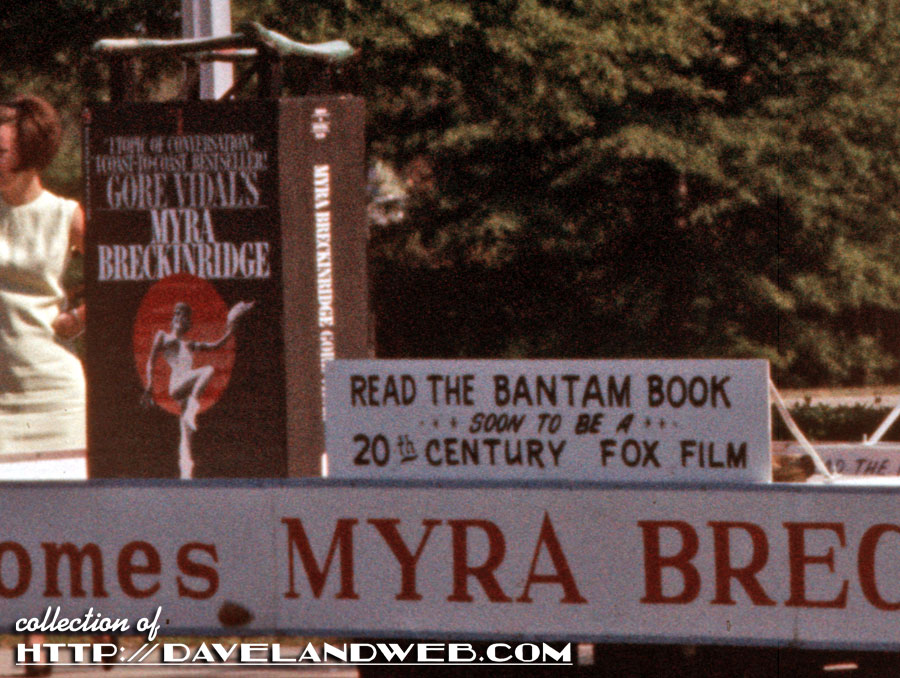 I don't know anything about these November 1968 photos other than they were shot in California (according to the trailer's license plate) and that the statue was also featured on the cover of Vidal's book.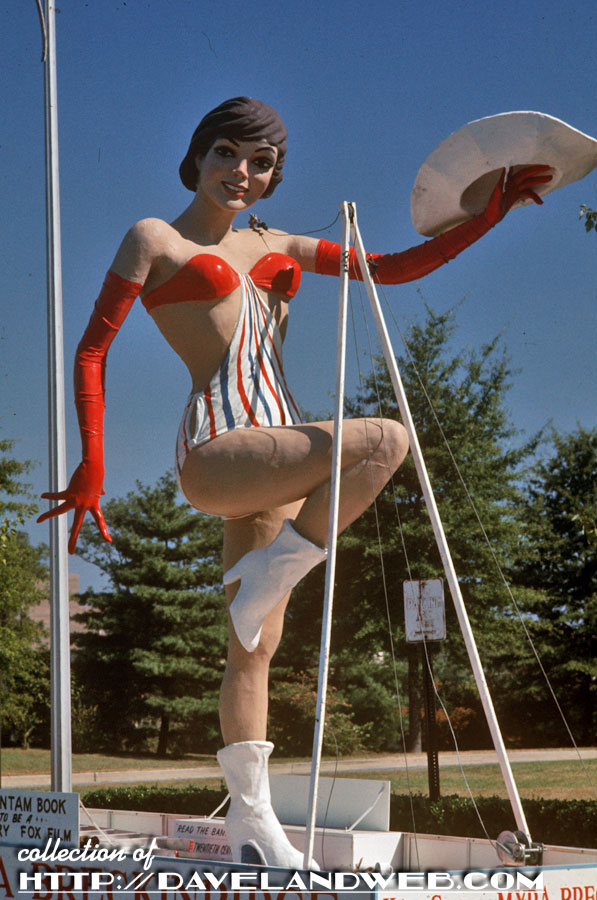 These three images were part of a collection of a man who worked as a cameraman and Technical Director at NBC in Washington DC at WRC-TV-4 from 1947-1978. Apparently he passed away in 2004.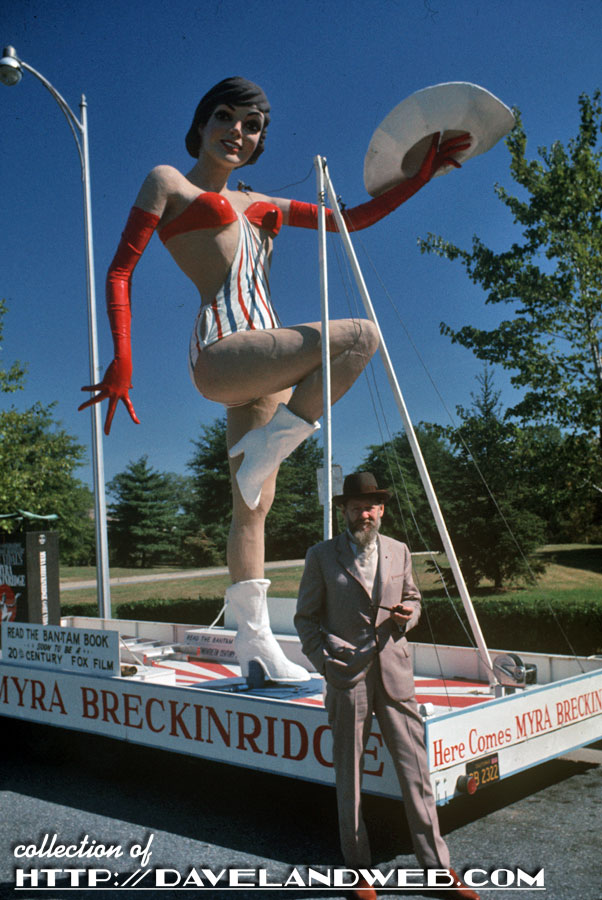 UPDATE:
This statue is either the same or an homage to the one that once twirled on Sunset Boulevard near the Chateau Marmont Hotel from 1957-1966. My personal opinion when comparing the two is that they are different, and it's more than just a coat of paint. The one on the flatbed looks more like a temporary/cheaper construction version.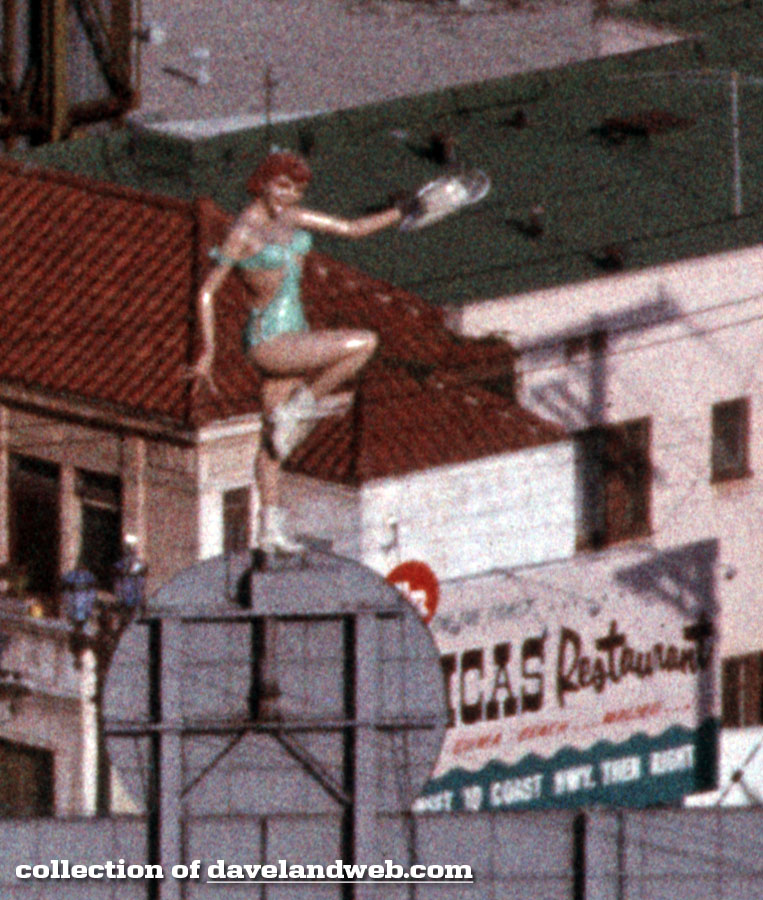 More vintage movie and television photos at my
main website.