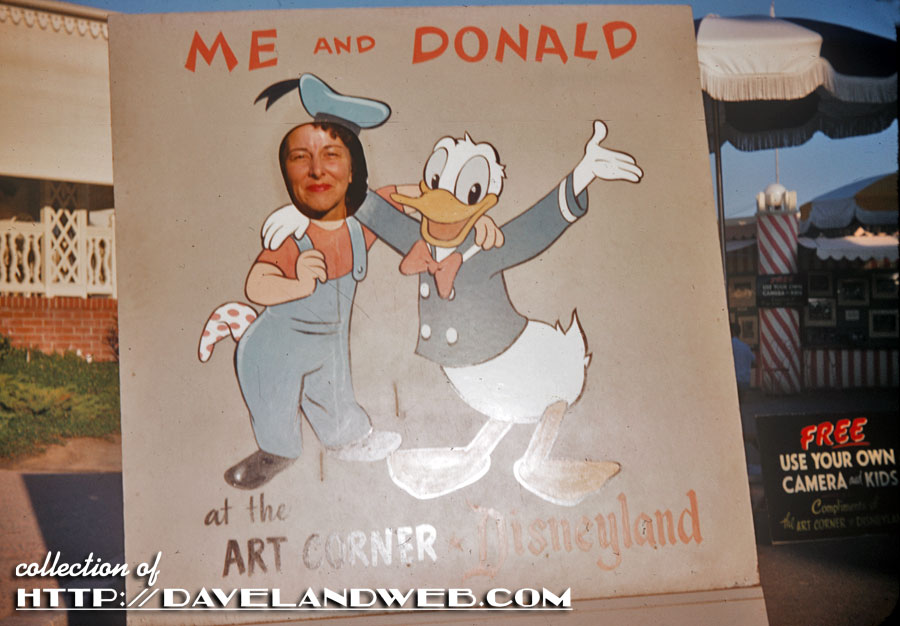 We've all see vintage photos of the cut-outs that were once located in Central Plaza at Disneyland. Today's shot features a classic image of a guest posing with Donald Duck. What I've never seen before is the sign in the lower right frame of the photo that states: "FREE Use your own camera and kids. Compliments of the Art Corner at Disneyland."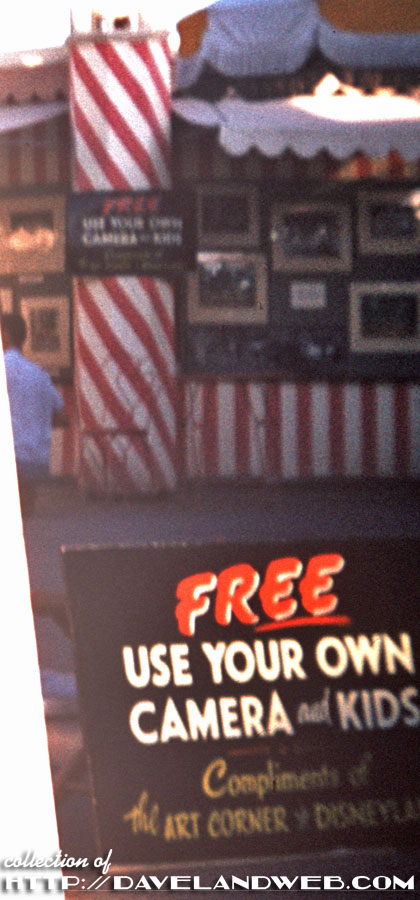 The other shot from this batch shows the Captain Nemo cutout: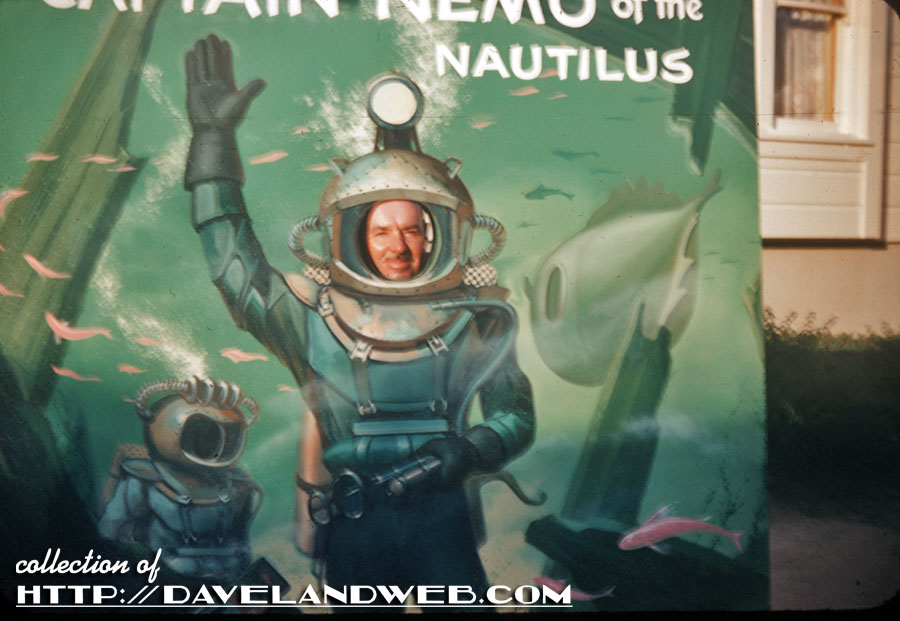 More Disneyland vintage cutout fun at my
main website.
Follow my Daveland updates on
Twitter
and view my most recent photos on
Flickr
&
Instagram
.