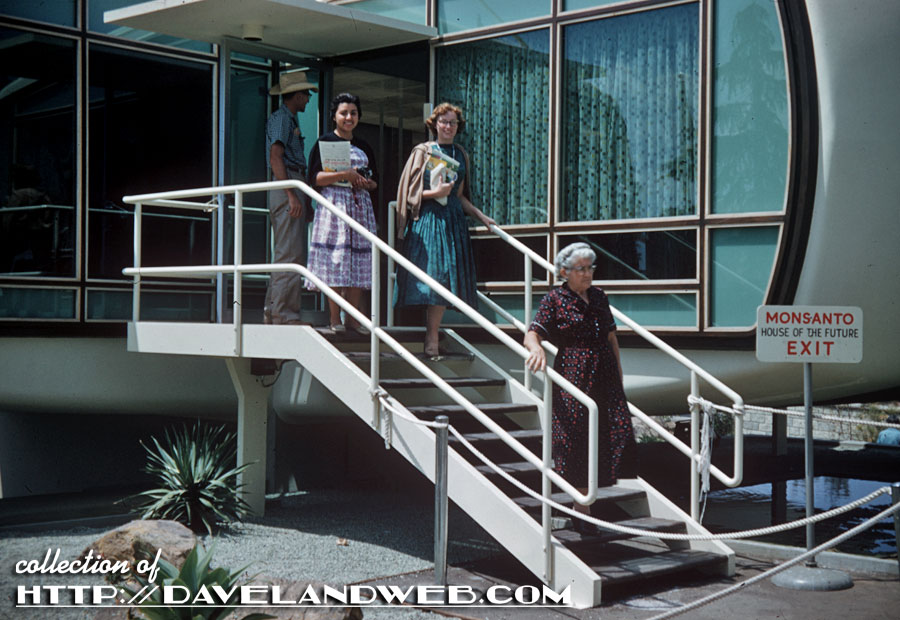 This undated 1950s shot shows guests exiting the Monsanto House of the Future at Disneyland. The clue to the date of this shot lies in the arms of the two ladies at the top of the stairs. Let's take a closer look.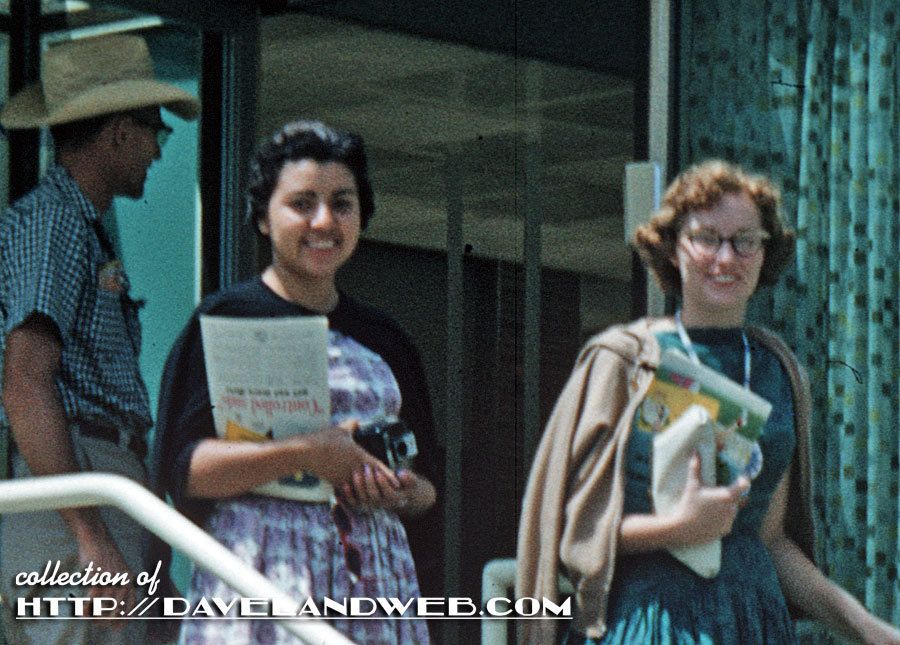 Multiple pieces in the arms of the gal on the right; on the left, it appears to be the back of a magazine. A bit blurry, but one of the headline words appears to be "Controlled."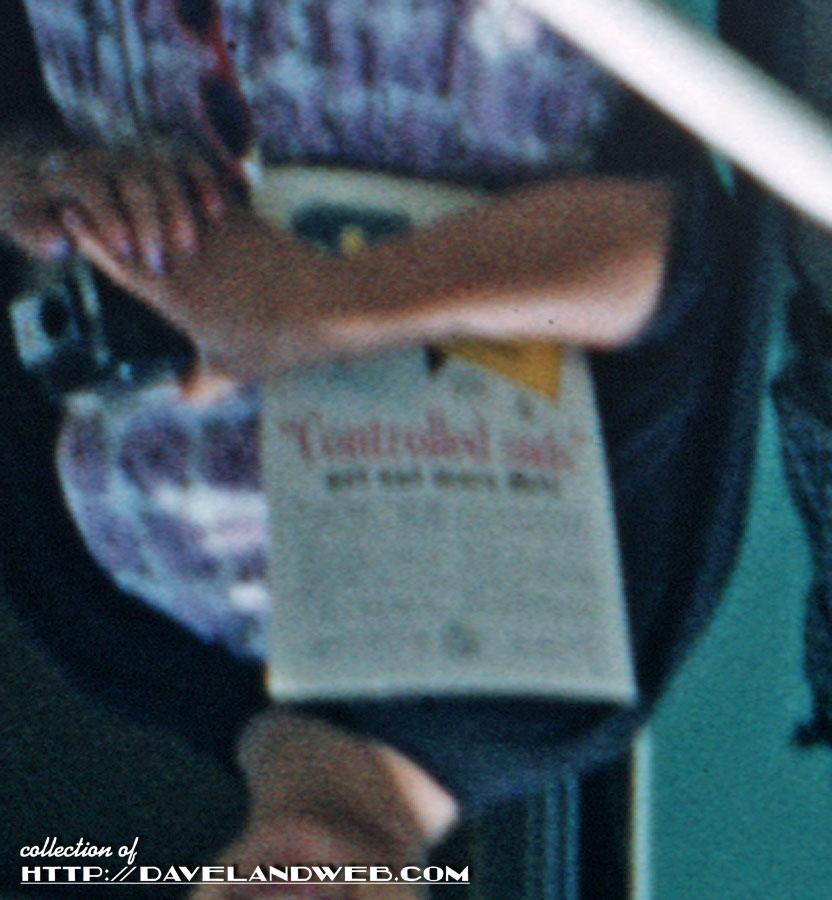 Anyone? Anyone?
See more photos of the House of the Future at my
main website.
Follow my Daveland updates on
Twitter
and view my most recent photos on
Flickr
&
Instagram
.