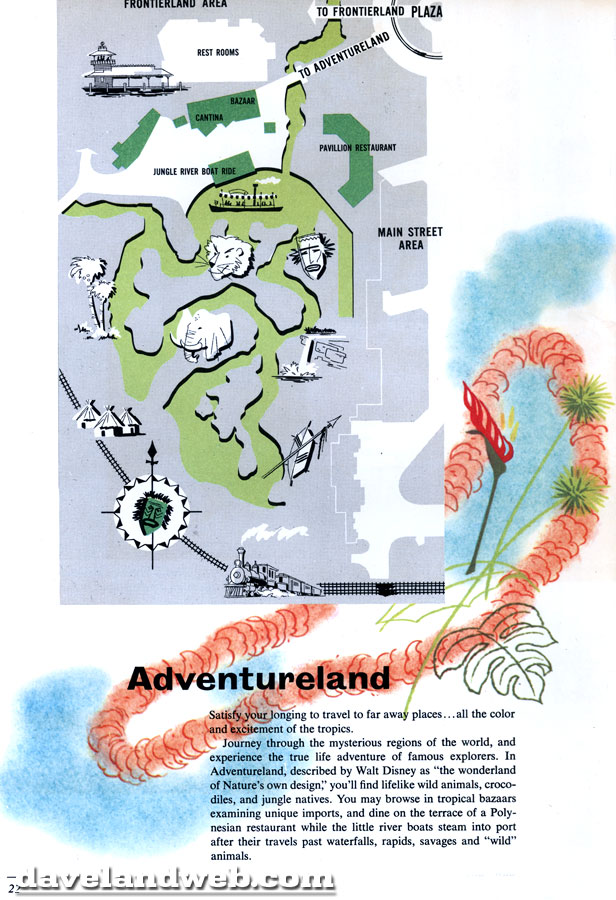 This series concludes today, as we sail into Adventureland. One attraction. Une. Uno. Eine. Welcome to early Disneyland! The Jungle Cruise was still known as The Jungle River Boat Ride (not to be confused with the Mark Twain River Boat Ride!).
The shopping in Adventureland actually seems like the biggest draw of all, as these little boutiques carried Tiki/Island type merchandise that wasn't even Disney related. Wrap your heads around that one, Bean Counters!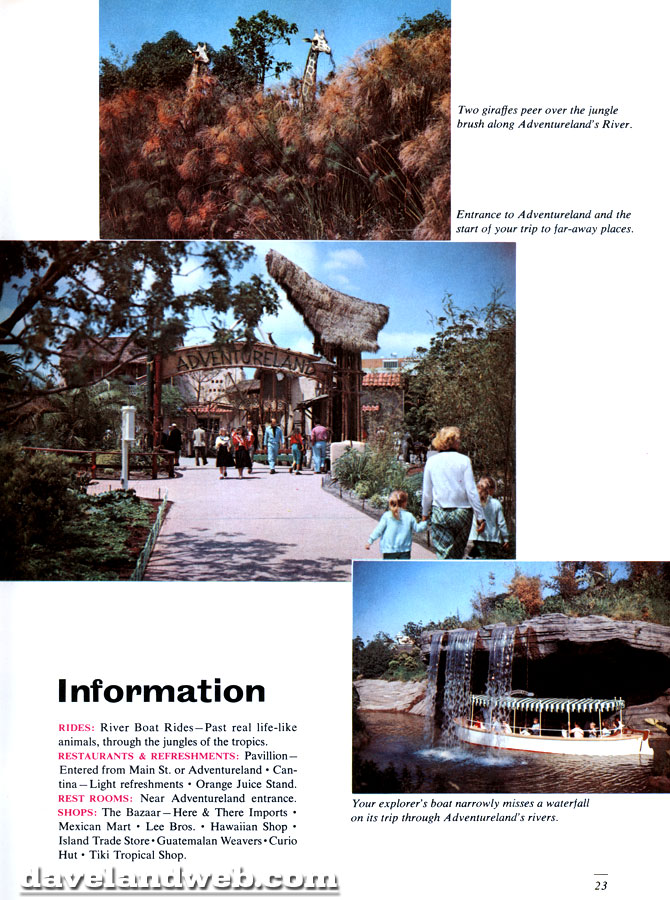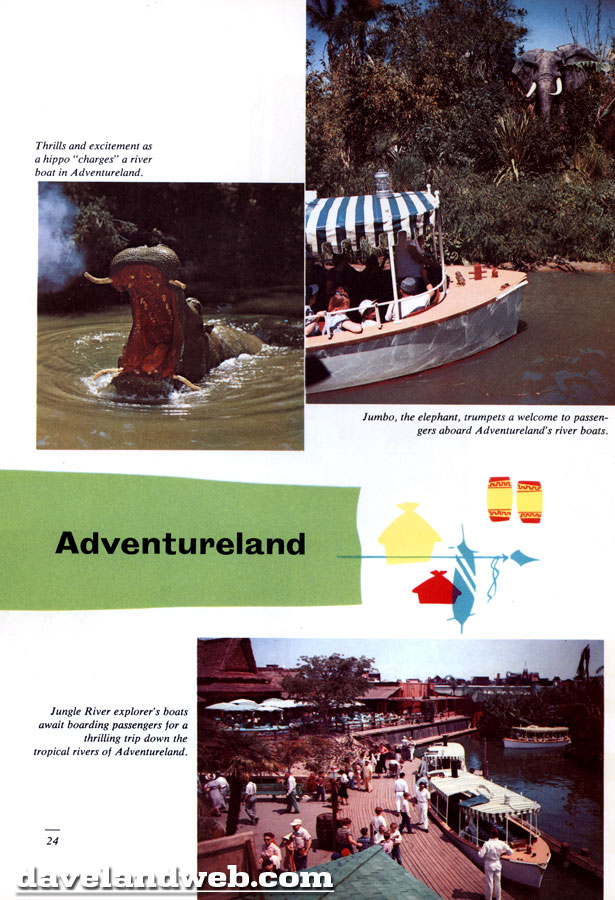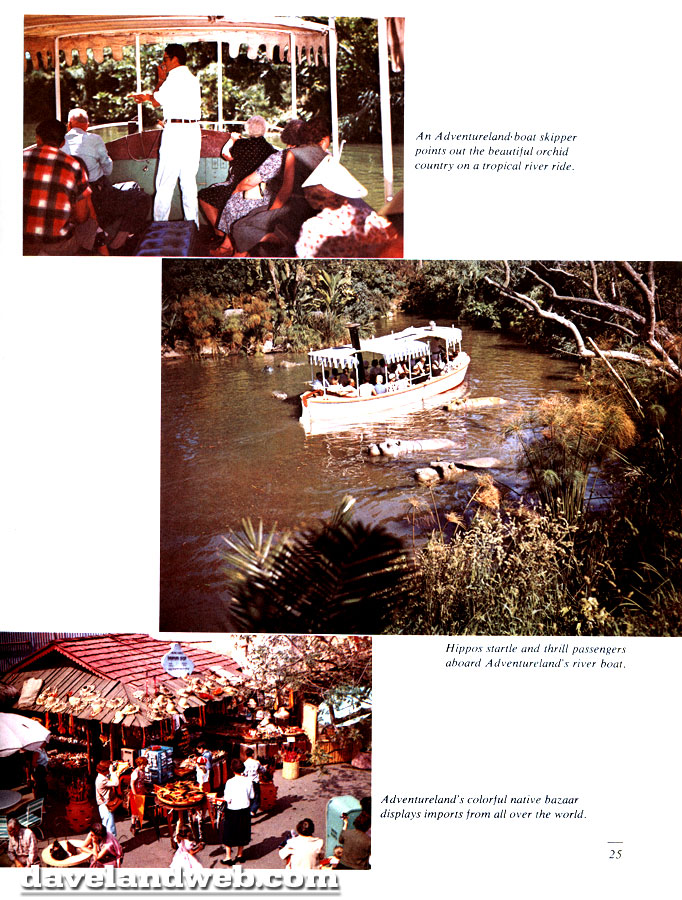 Just look at all the cool stuff you can buy here!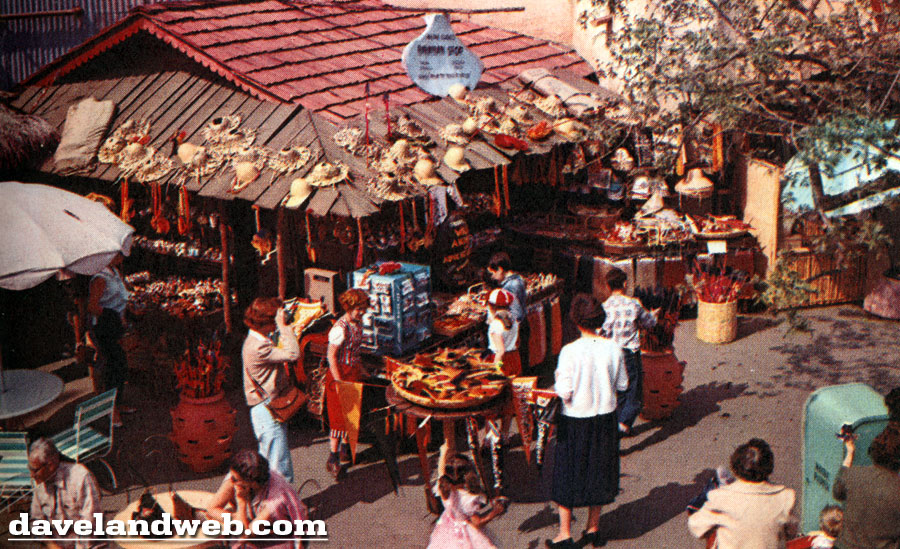 For you facts-and-figures types, this page ought to send you into orbit. I wonder what happened to the 63-year old guest who visited weekly?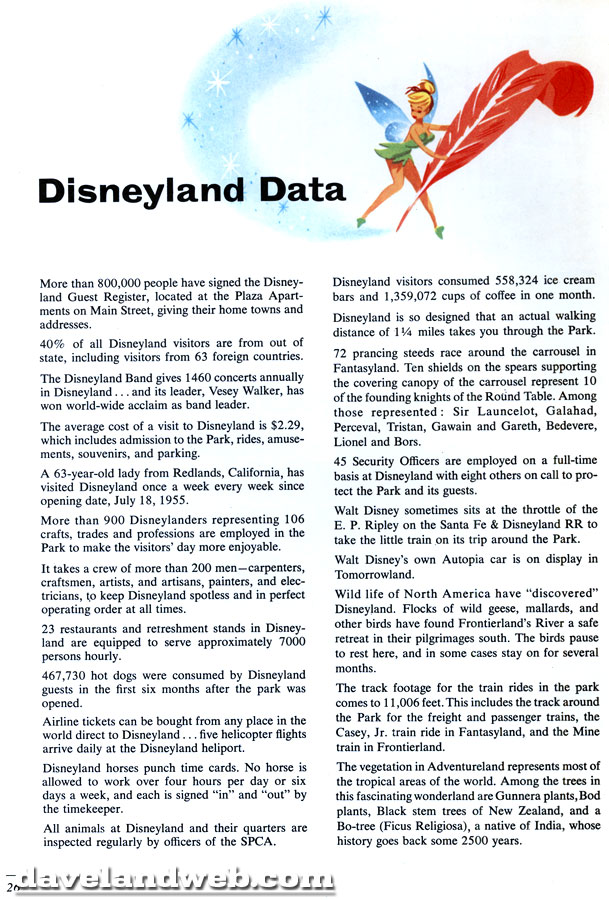 This incarnation of the Disneyland Hotel is barely recognizable when compared to what exists today.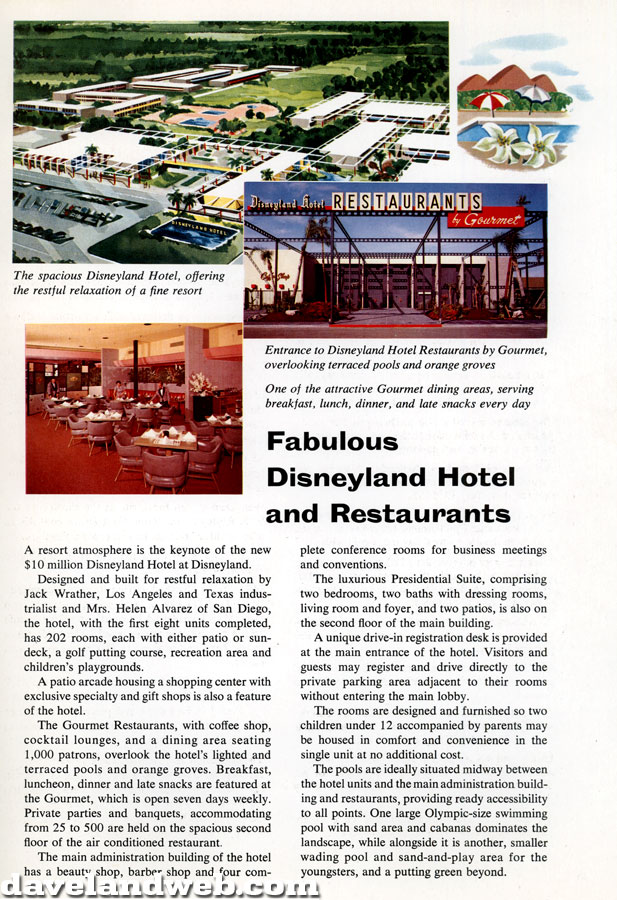 The back cover: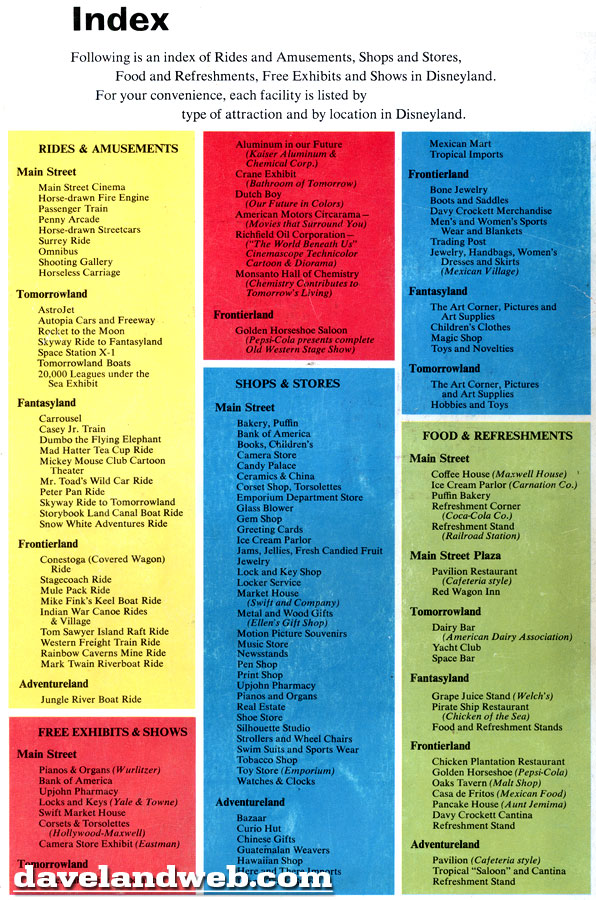 I hope you enjoyed this peak into one of the earliest Disneyland guidebooks!
See more vintage Disneyland Brochures at
my main website.