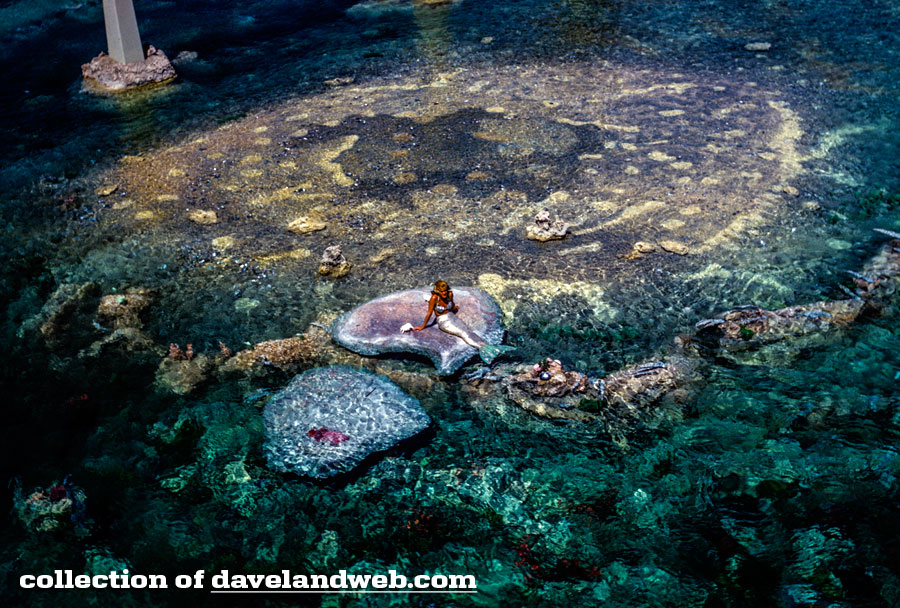 Besides the live mermaids above the water, Disneyland's Submarine Voyage also had a few below the water as well.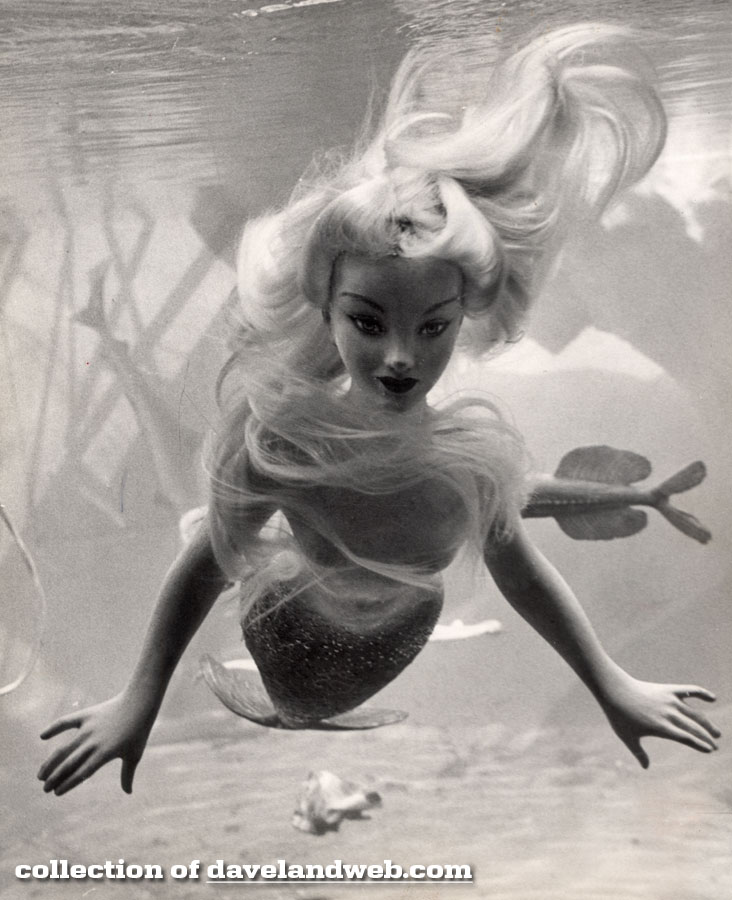 From the publicity release that accompanied this photo:
MERMAID'S DRY RUN (SECOND OF FIVE): HER HAIR SWIRLING GENTLY IN THE WATER, THIS ALLURING MERMAID IS MAKING A WET "DRY RUN." JUDGING BY HER GRACEFUL APPEARANCE, SHE WILL PROBABLY PASS HER SWIMMING TEST WITH FLYING COLORS. 2/14/59
See more vintage Disneyland Submarine Voyage photos at
my main website.