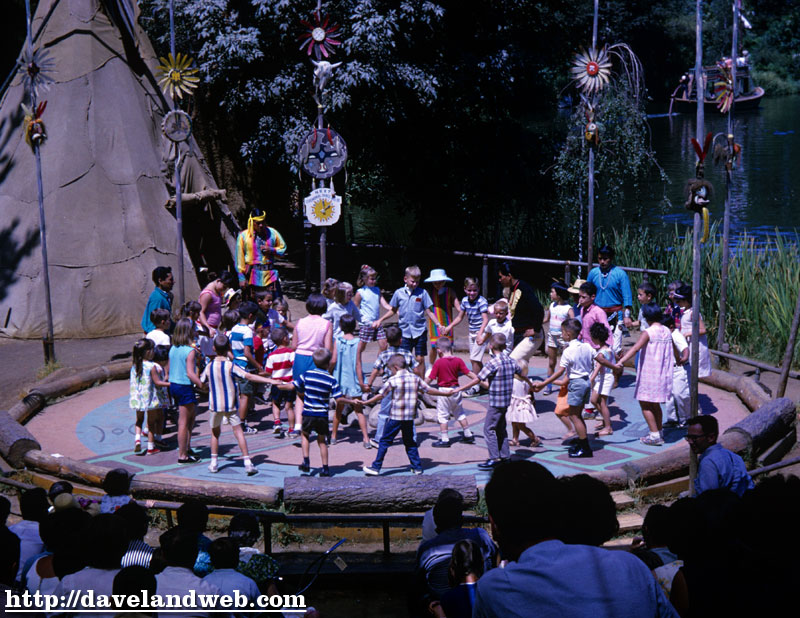 In almost every city, there seems to be a restaurant or business that has what's called a "kiss of death location." You know the one; where the dining facility or store seems to change its name and concept every so many years yet never quite catches on. One of those areas at Disneyland seems to be the parcel of real estate next to the Haunted Mansion. Originally designated the Indian Village, by 1972 it was rethemed as Bear Country.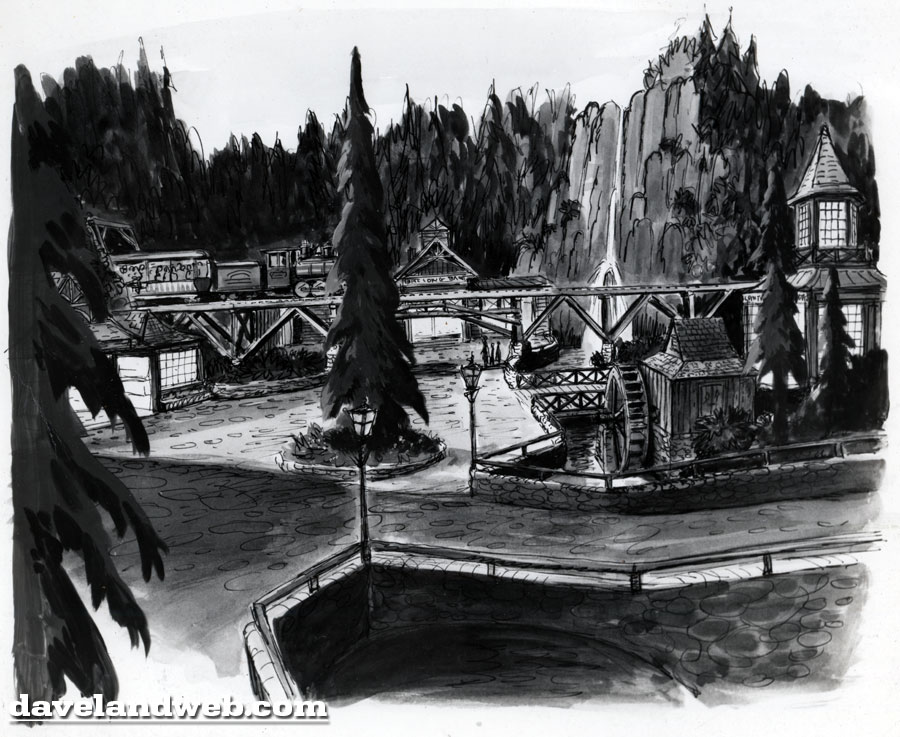 The Crown Jewel of Bear Country was to be The Country Bear Jamboree, a show that was already quite popular in Orlando.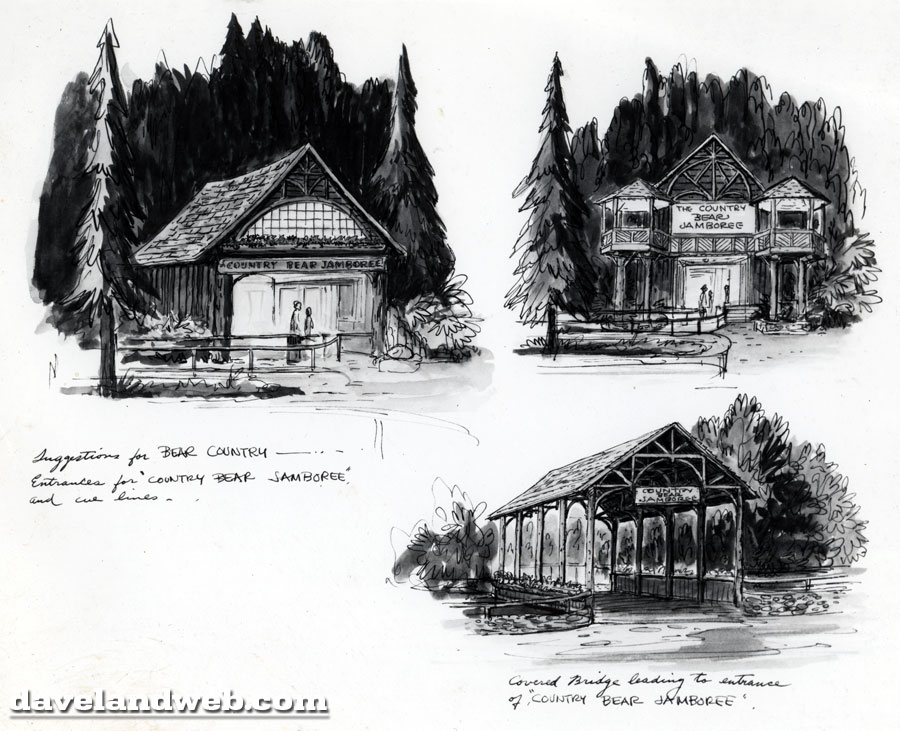 Featuring a lovable cast of audio animatronic Bears, it was truly a lot of fun. Imagineer X Atencio and musical director George Bruns created the tunes for the show.
Just look at Big Al; how could you not enjoy this character? Just one look at him and you can recognize the work of his creator, Marc Davis.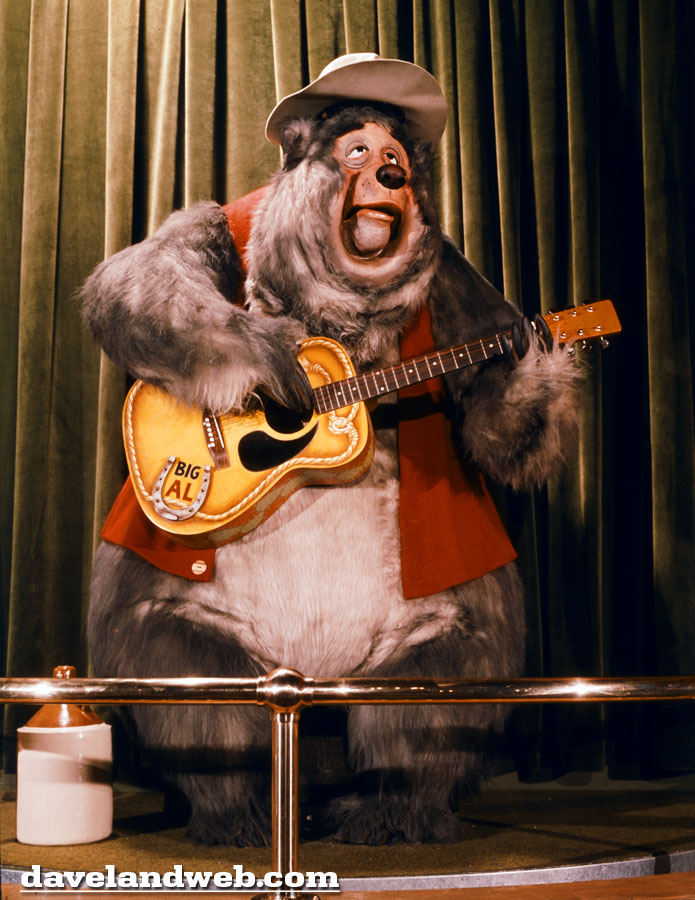 Guests who found their way over to Bear Country could also dine at the Golden Bear Lodge, shown in this July 1978 photo: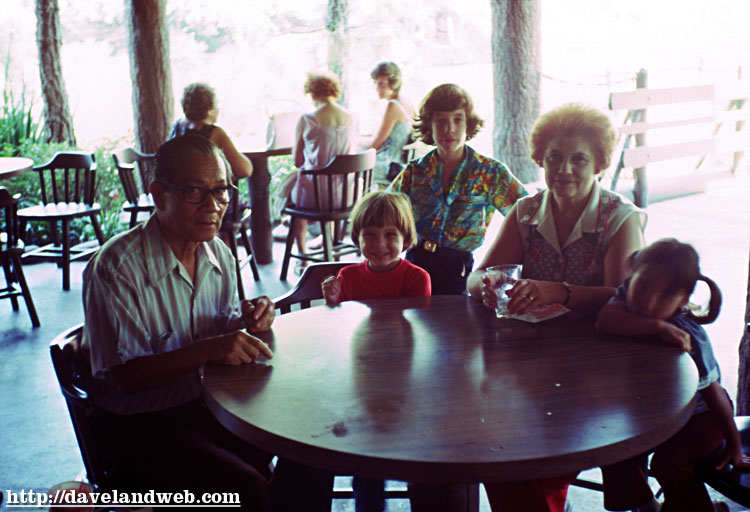 One attraction and one restaurant do not a successful land make. This area needed something to plus it, but that wouldn't come until much later.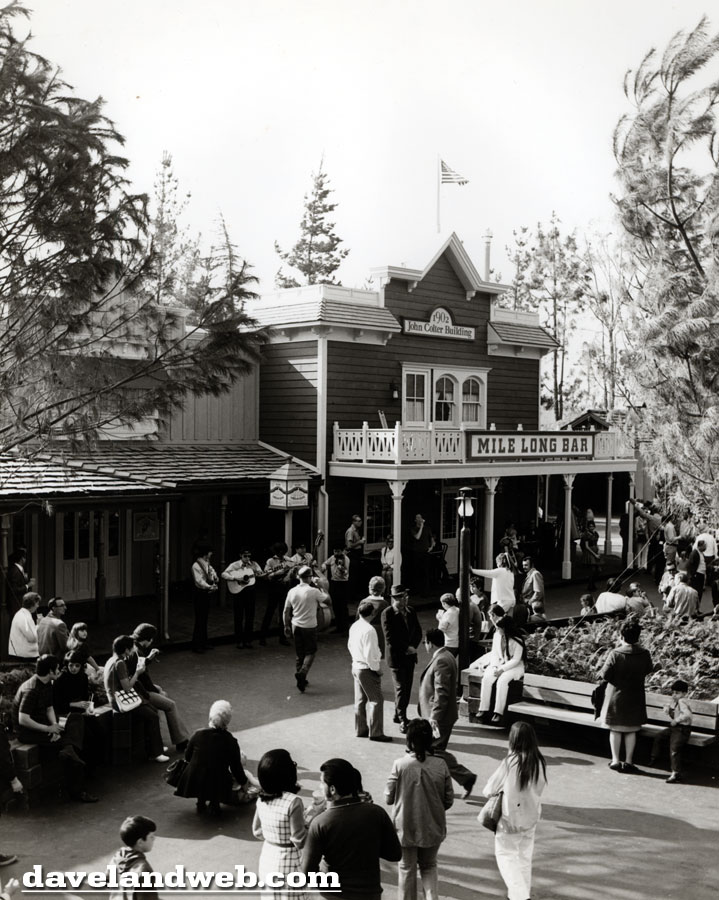 In order to justify the impending addition of Splash Mountain, the area was renamed once again to the more expansive sounding "Critter Country" in 1988.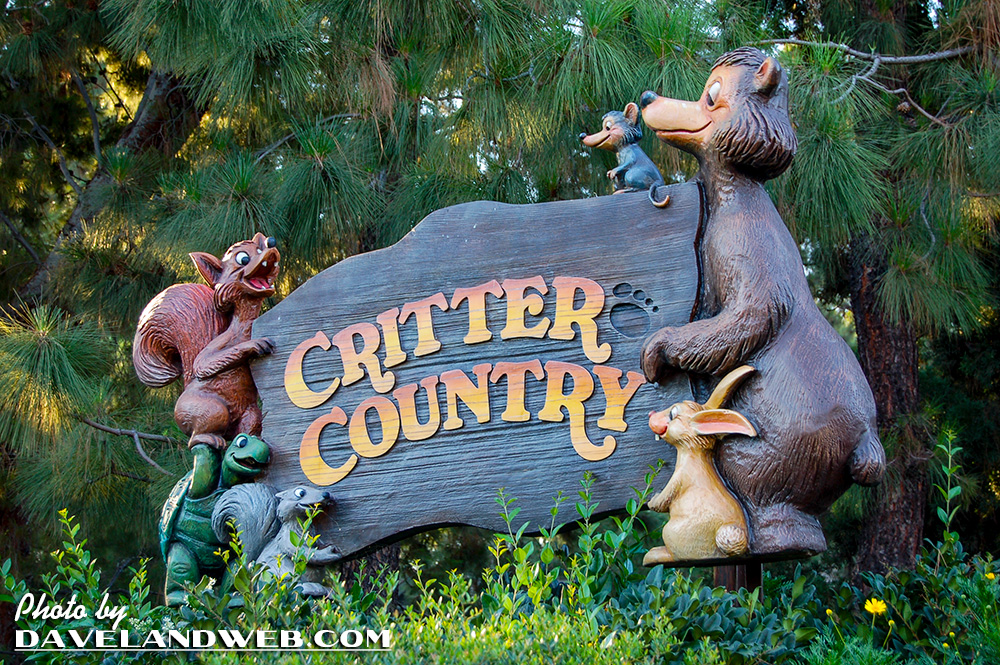 Sadly, the Jamboree was removed in 2001 and replaced by the more sedate dark ride, The Many Adventures of Winnie the Pooh in 2003. Hopefully, the rumor that the CBJ will find life again over at DCA is true; I'd rather not have to go back to WDW again to get my fix!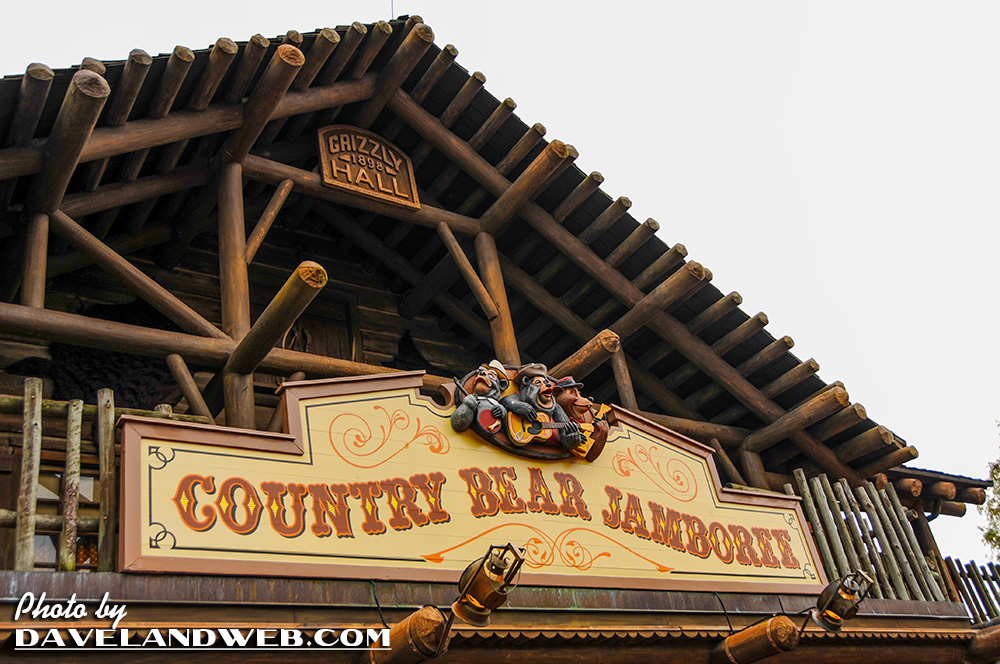 Next to Tomorrowland, this area is probably the second highest list of areas at Disneyland that needs a little help. The fact that it is located at the very far end of the park doesn't help. To draw people away from the more popular Fantasyland, Frontierland, and New Orleans Square, this parcel would need a heap more excitement to accomplish that task. Hopefully the Imagineers can figure out a way to breathe new life into this "kiss of death" location.
See more vintage Bear Country photos at my regular website.