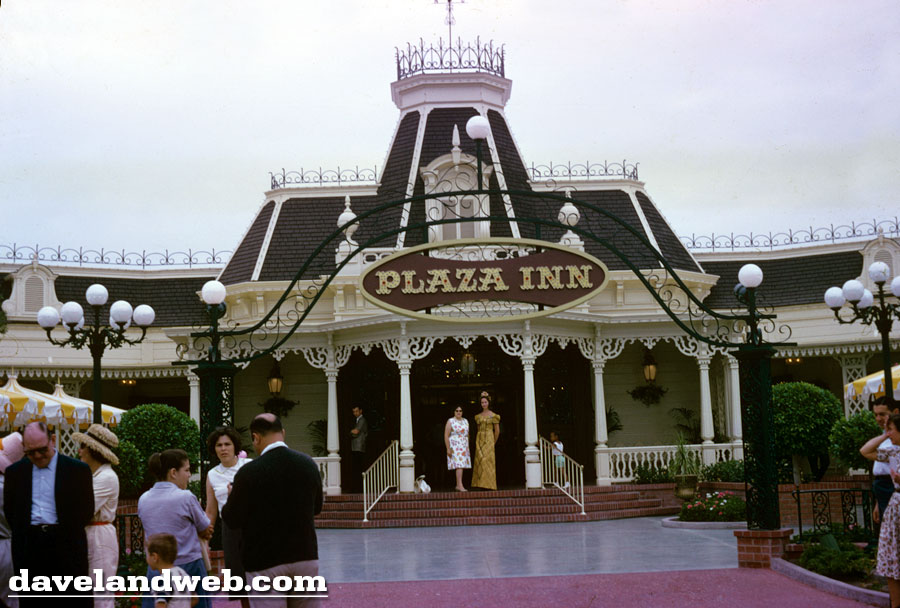 A trio for your Sunday reading, starting with a shot of the very young Plaza Inn. It had only been open a year at the time these photos were taken.
I am assuming this guest is posing with one of the hostesses. What a costume—looks like a cross between the Haunted Mansion and the Tahitian Terrace.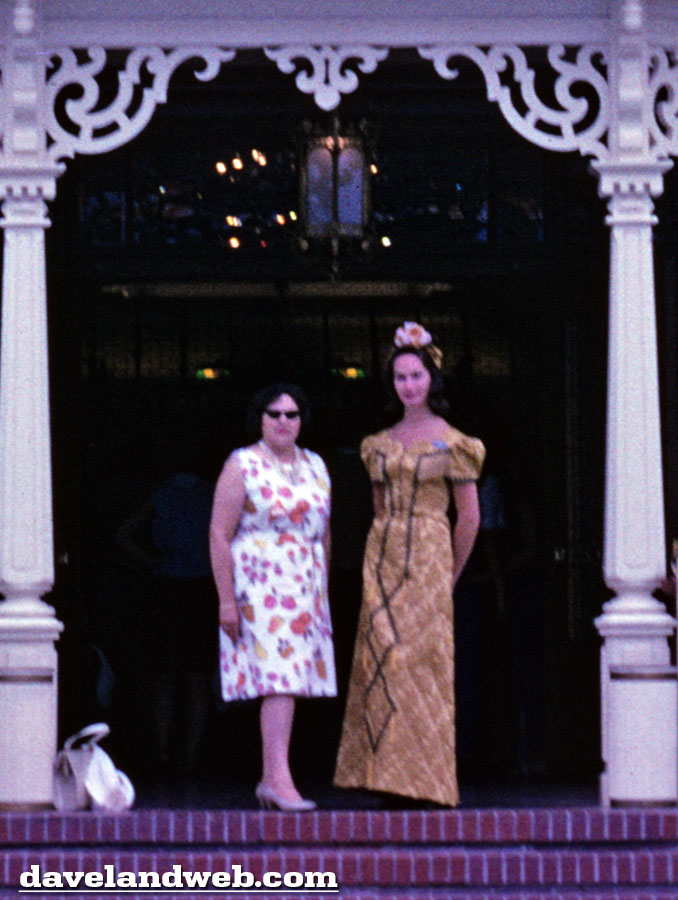 Over at the Tiki Room, Uti stands guard over the entrance and Juan (José's cousin) the Barker Bird is still greeting guests below—all is well!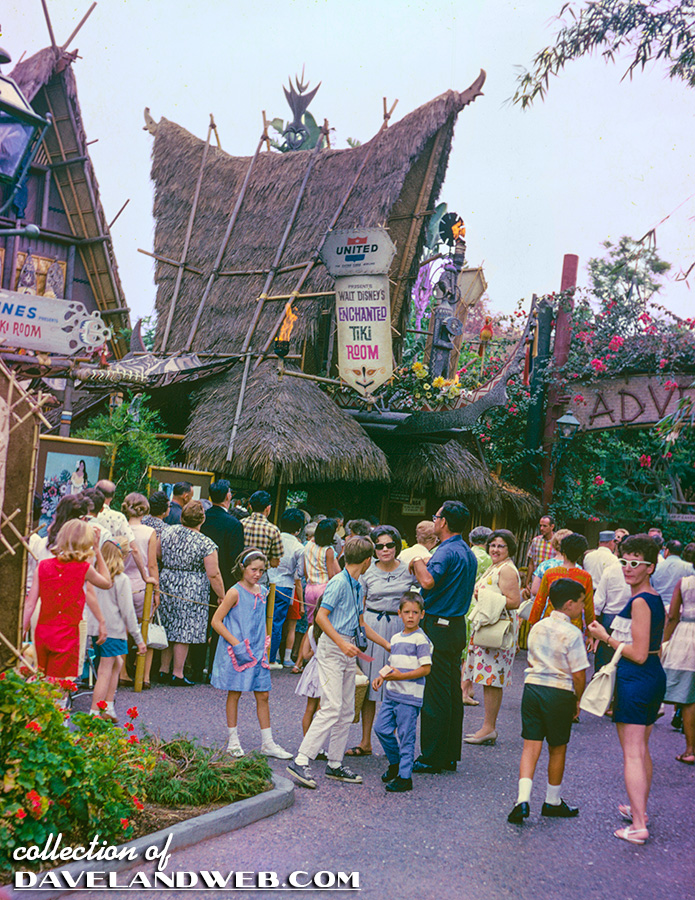 Apparently the "traffic jams" this talking bird caused was the reason he was removed.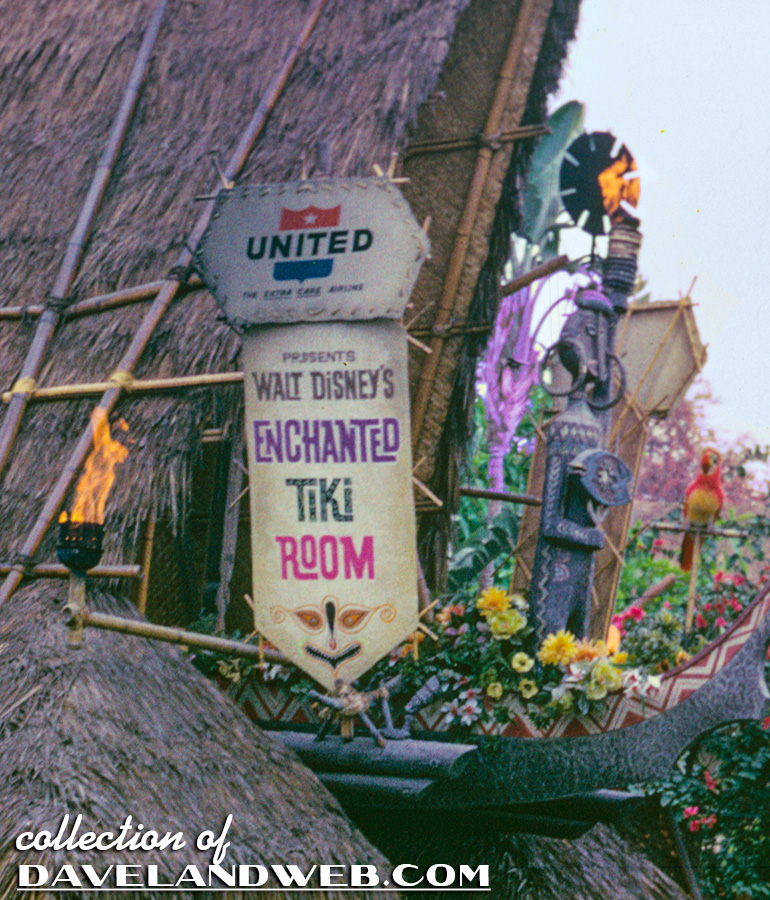 Last (and unfortunately least), here is a shot of the Swiss Family Robinson Tree exit area. This one might even be a hard sell for the signage geeks!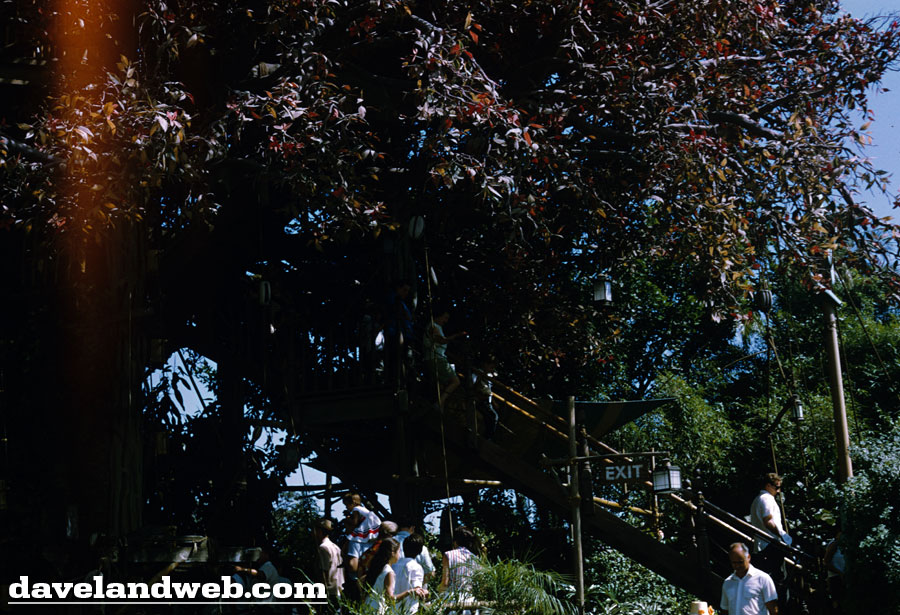 See more vintage and contemporary Disneyland Main Street U.S.A. photos at
my main website.