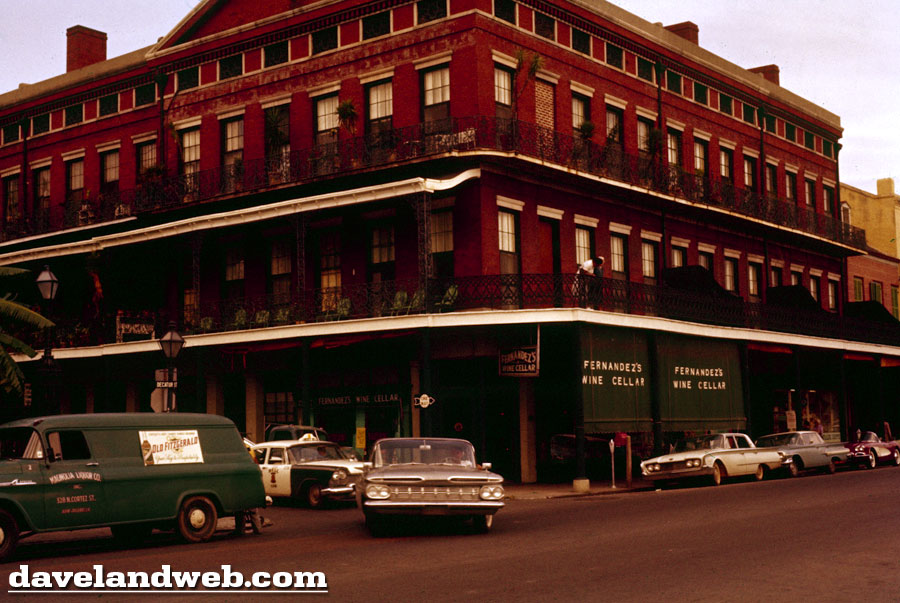 New Orleans Square is pretty much my favorite section of Disneyland, so it's not surprising that I also love the real thing. These vintage shots from October 1960 are a great assortment that showcase this beautifully decadent city. In the first image, you can see Fernandez's Wine Cellar, located in the ground floor of the Pontalba Apartment building, located across the street from the famous Cafe Du Monde Coffee Stand, which was also owned by the Fernandez family. Hubert Fernandez bought the Coffee Stand in May 1942 from Fred Koeniger. In 1972, The Fernandez family closed the Wine Cellar in order to devote their energies to the Cafe Du Monde. The Wine Cellar appears to be getting a delivery from The Magnolia Liquor Co., which apparently is still in business. And as if that weren't enough for one photo, how about all those cool vintage autos?
A view of The Cathedral-Basilica of St. Louis in Jackson Square: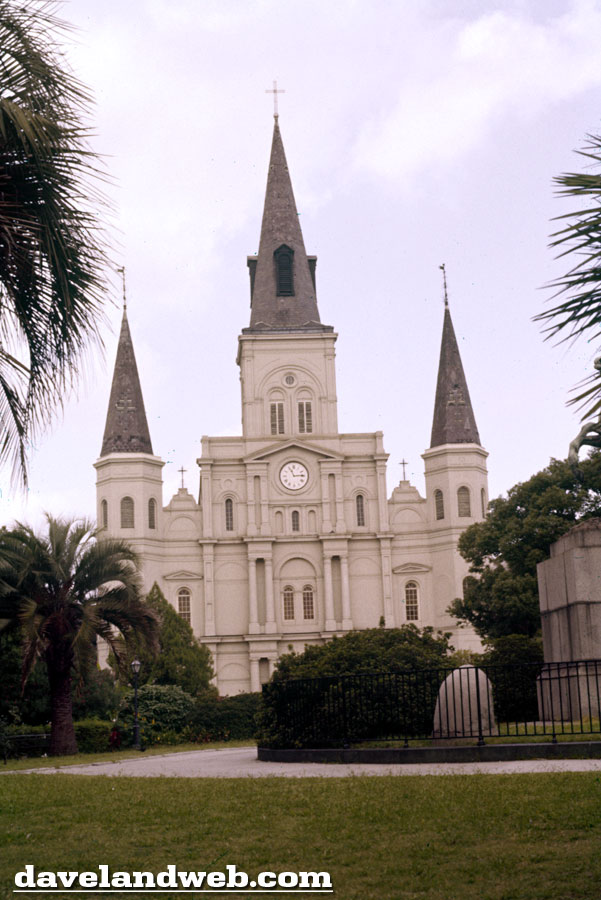 I wonder if Walt ever shopped at Ida Brener's? Surely he and Lillian stopped by here at least once!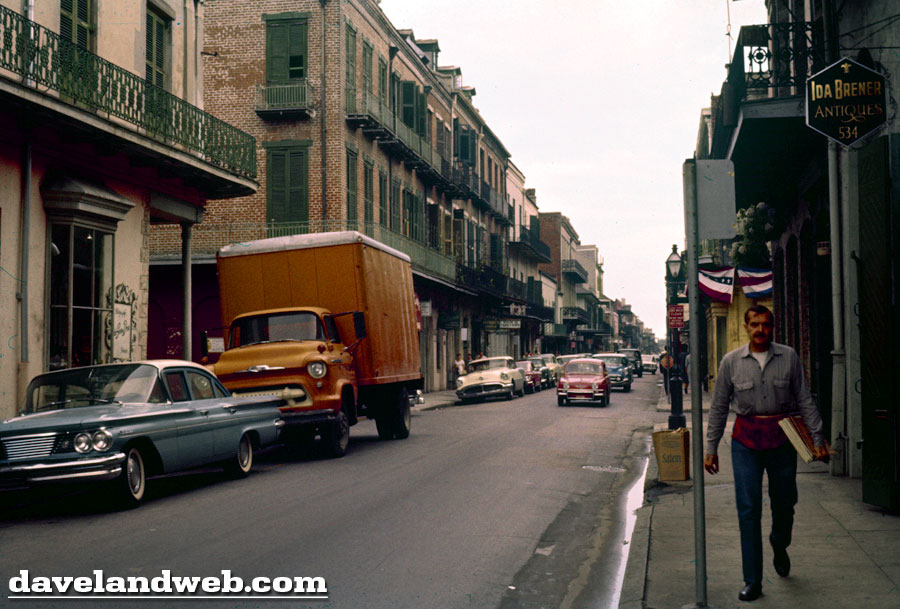 Two of Antoine's. Boy could I go for a Peach Melba right now!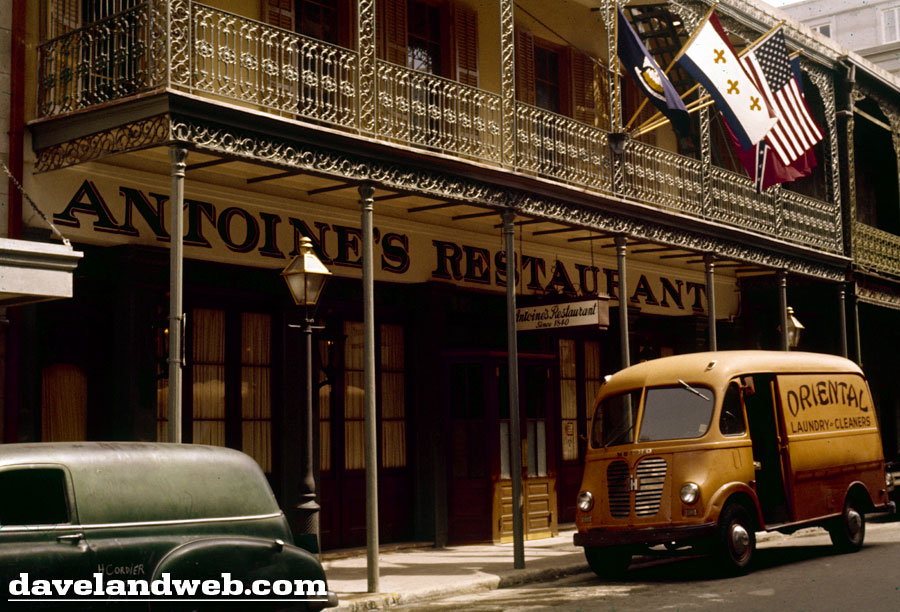 This photographer and I are on the same page; be sure to cover your shot both horizontally & vertically!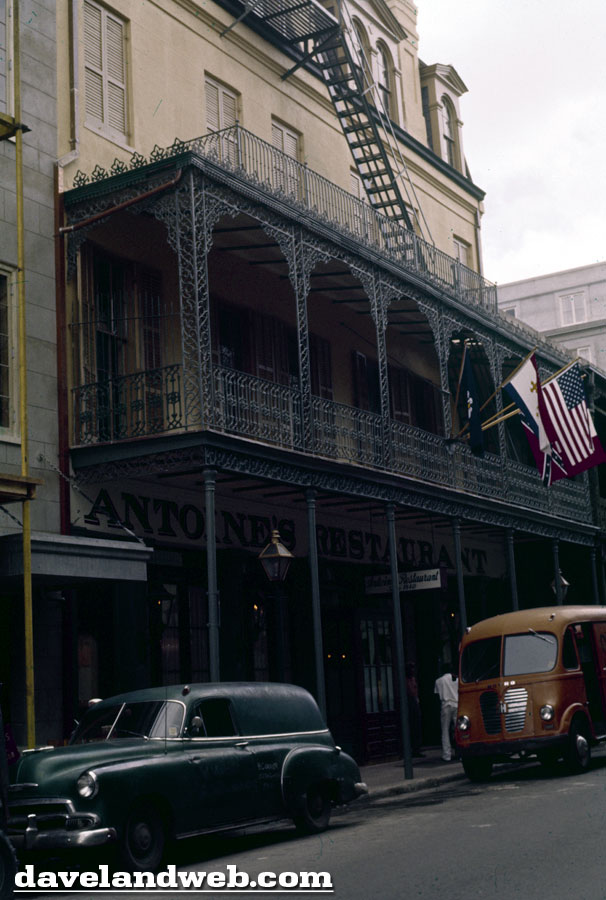 See more vintage New Orleans photos at my regular website.