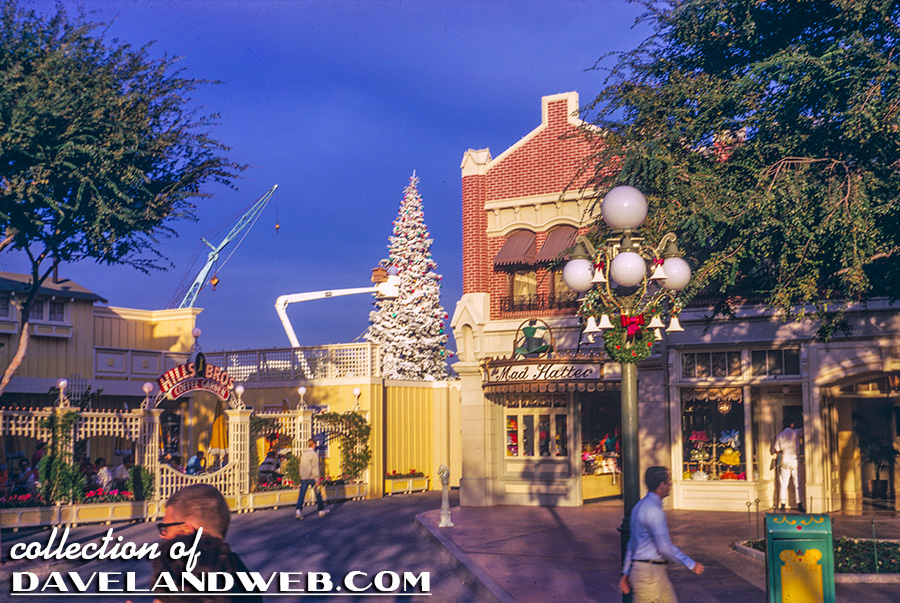 How about a little Christmas in July? Looks like the Disneyland Christmas tree is being readied 'back stage,' before it gets moved to Town Square.
Town Square is rarely this peaceful these days, and seeing this shot makes me long for a time when it would be possible to just sit and relax here without the craziness of thousands of guests passing through. I keep telling myself that without those guests, there'd be no Disneyland!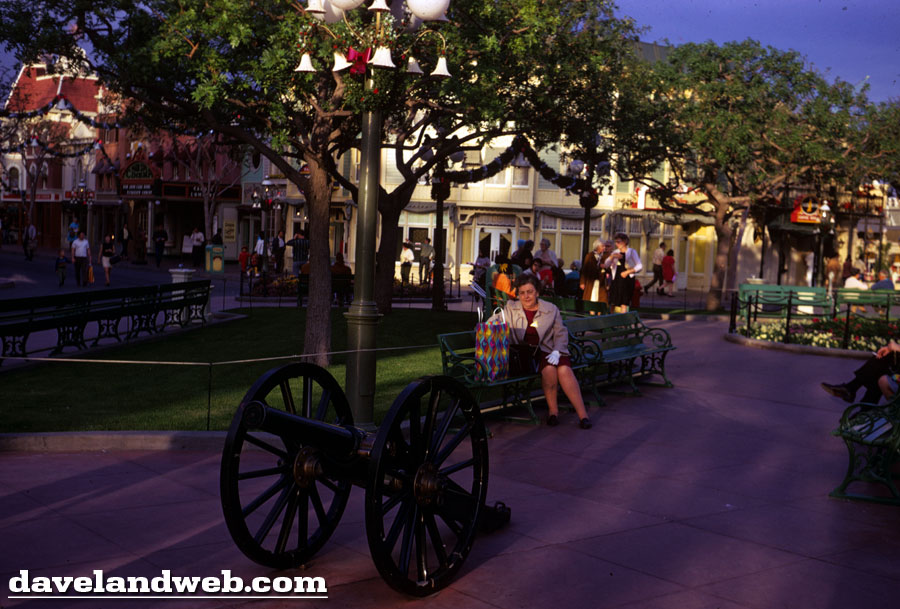 The cannon is still in Town Square, albeit on a raised platform: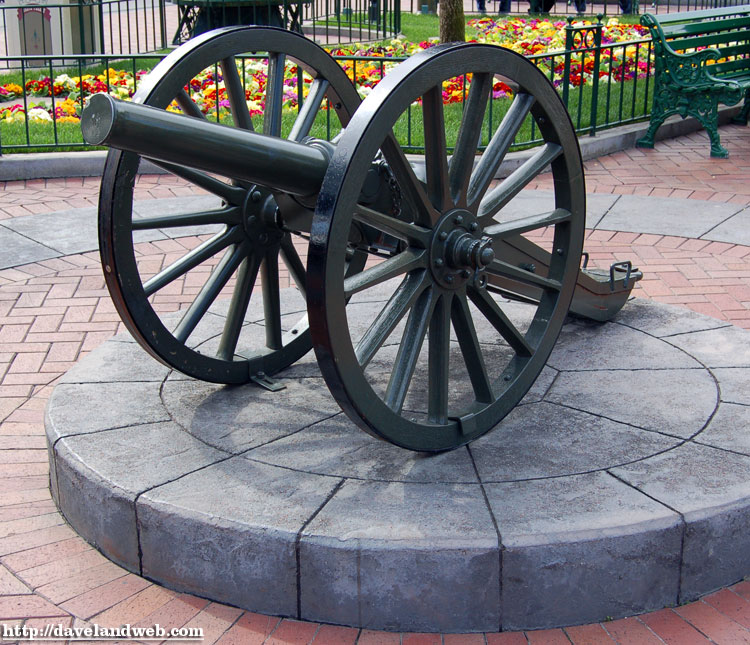 Here's the maker's mark on it:
This one shot is going to provide a lot of details for us to examine!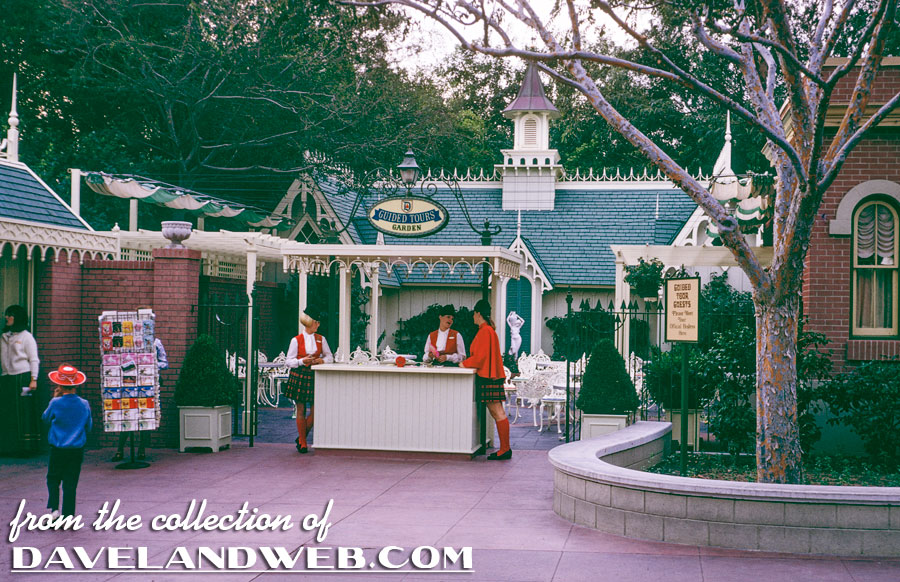 If you want to take a tour by these lovely young lasses, you'll need to wait by this sign (Signage Geek alert!). The font used on the sign looks more 70's than vintage Main Street.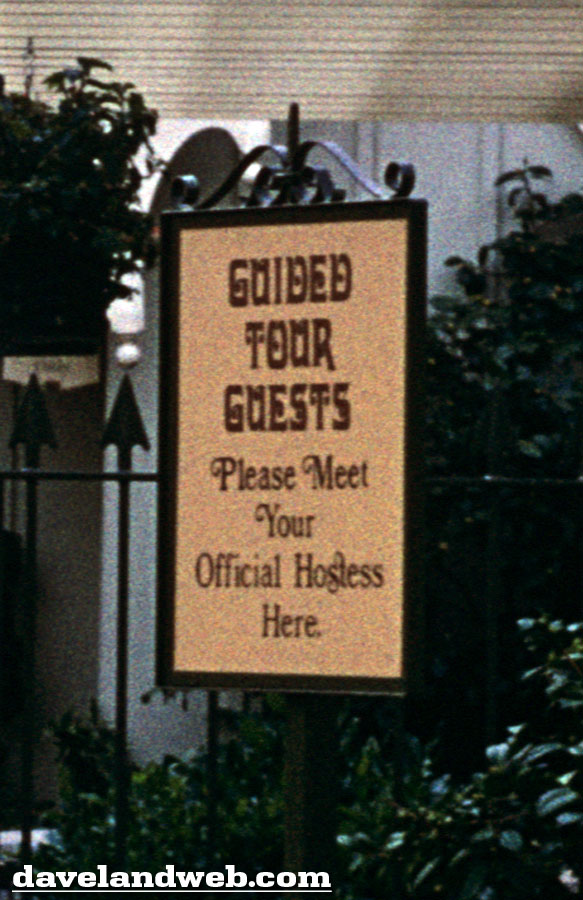 I can't decide which is cooler; that boy's hat or the rack of mint postcards on display!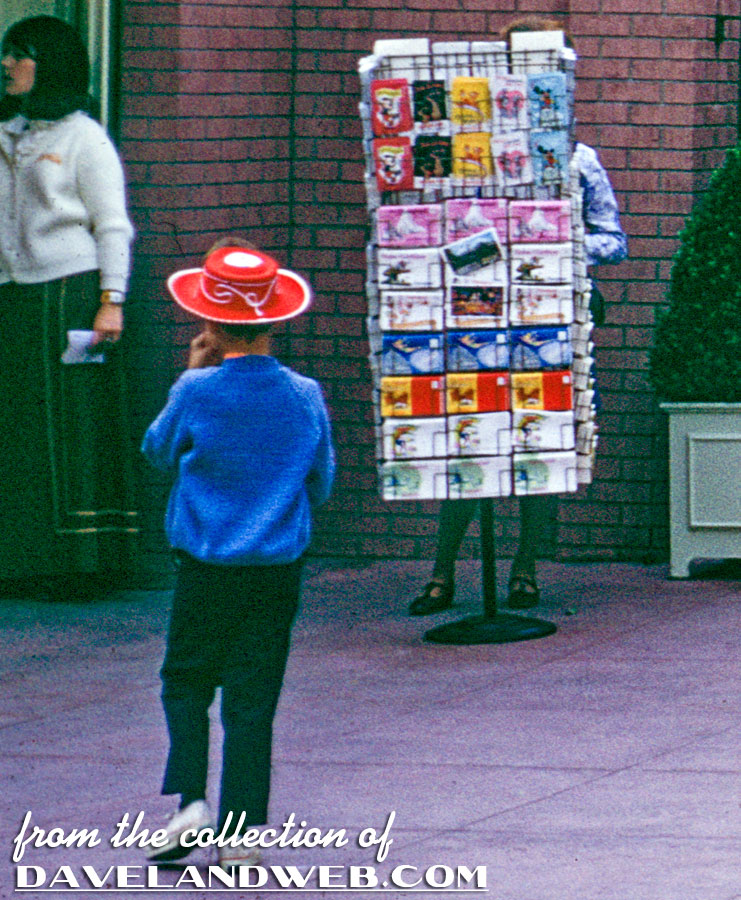 Last of the zooms features the three lovely lasses themselves; I believe the blonde is being excluded by the two brunettes. Poor blondie!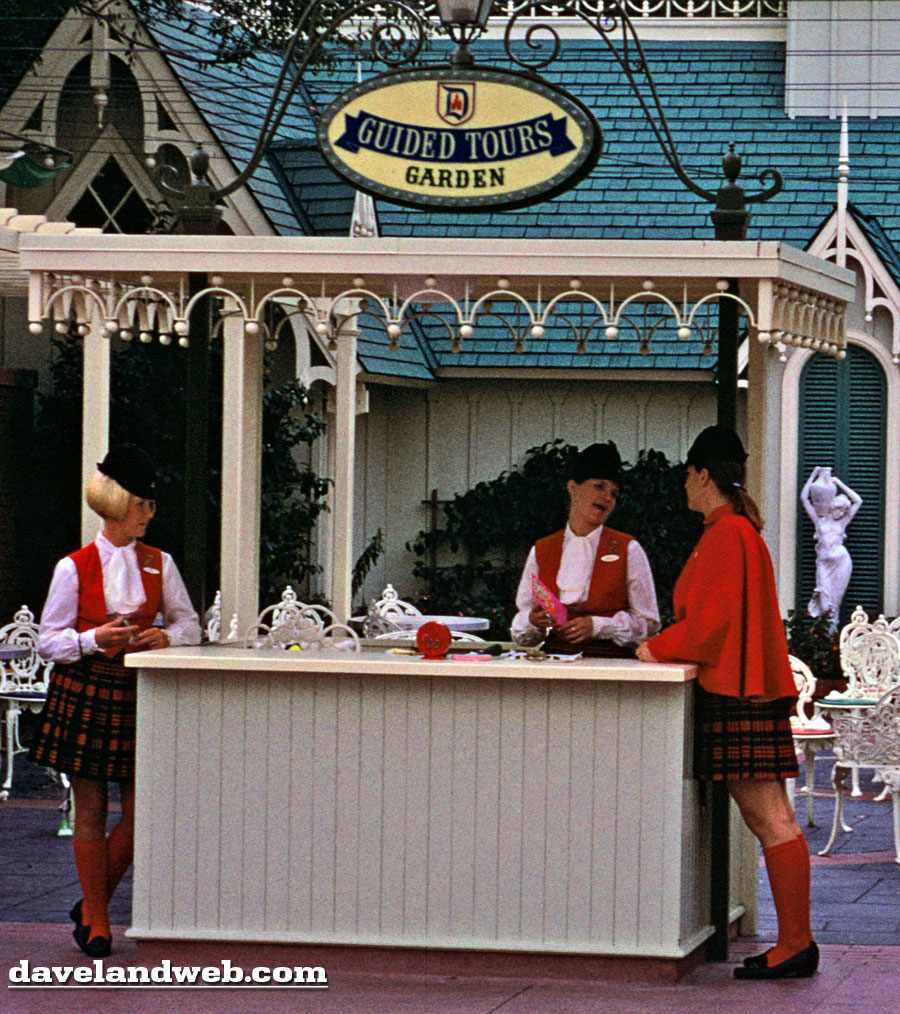 Carole Lombard is playing at the Main Street Cinema. She is best known for her 1930's/1940's comedies (and being the wife of Clark Gable), but yes, she did start off in silent films.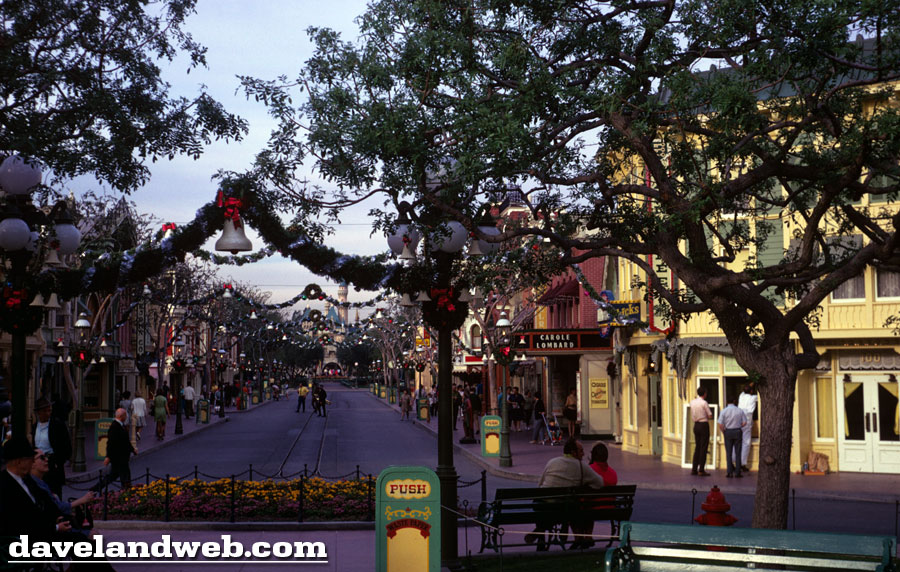 Here's a gorgeous shot of Carole from 1934:
This little detail seems somewhat odd; these guys don't look like repairmen, so why would they be trying to break-in through the window?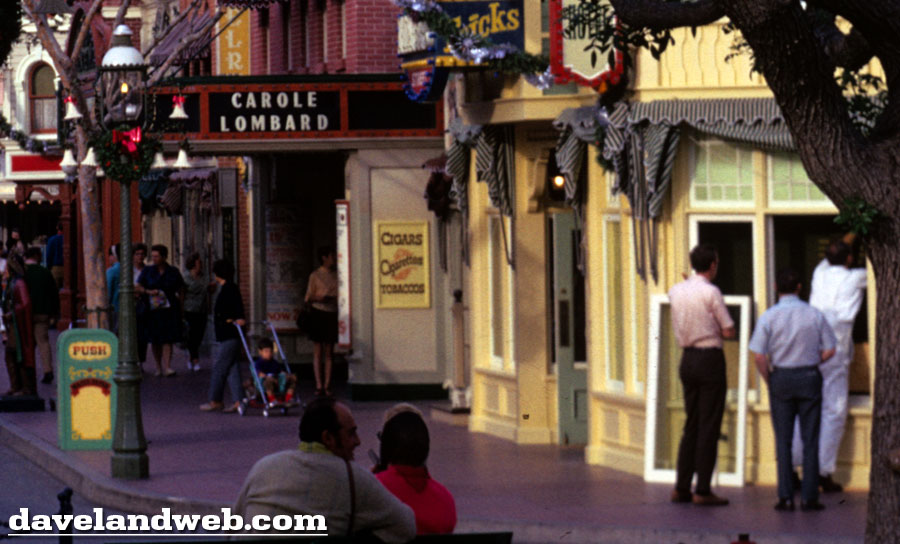 I'll leave you hanging with that one!
See more vintage & current Disneyland Main Street U.S.A. photos at my regular website.