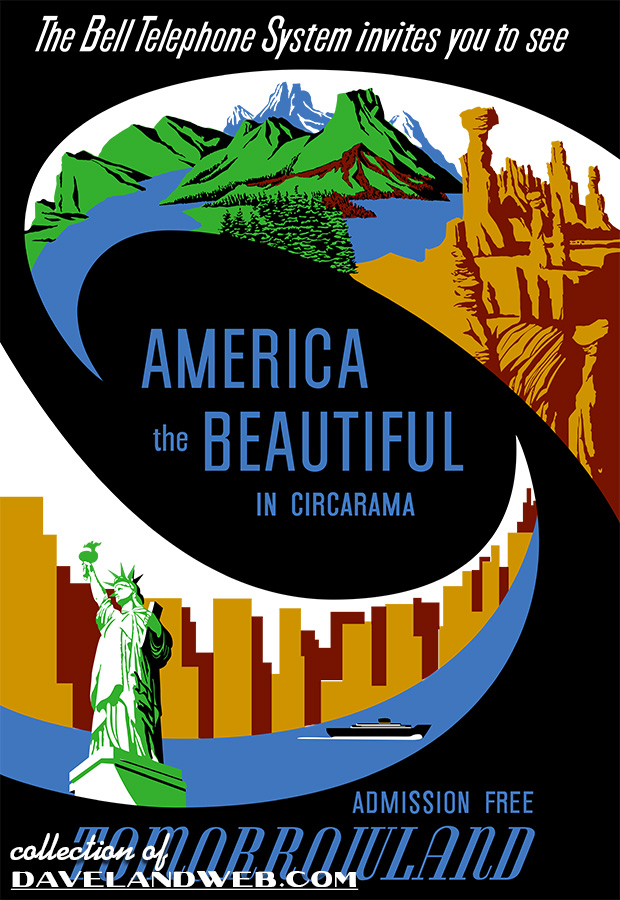 Time for a patriotic post as our nation celebrates its 235th birthday! Disneyland has always been a place to celebrate patriotism, and what could be more red-white-and-blue than "America The Beautiful?"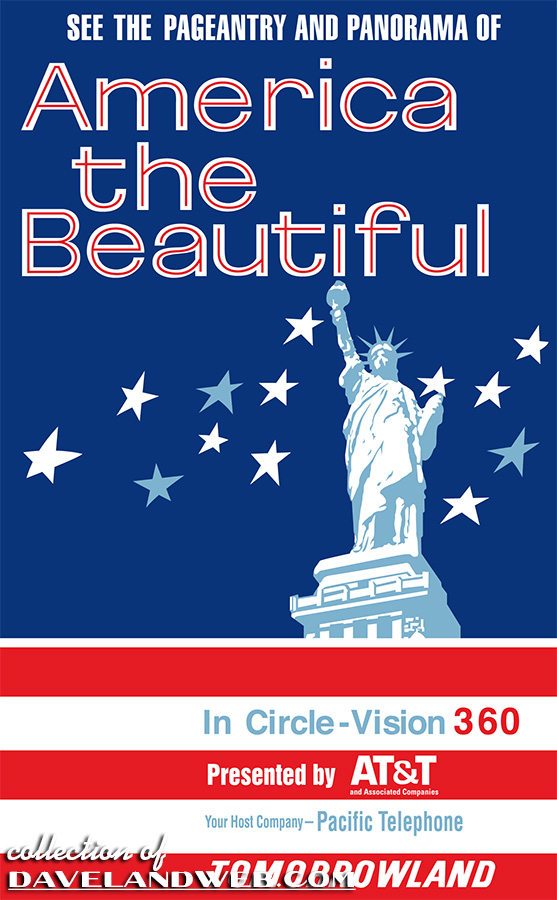 In the location that is now Buzz Lightyear was once the home of the film "America The Beautiful," as seen in this September 1959 photo: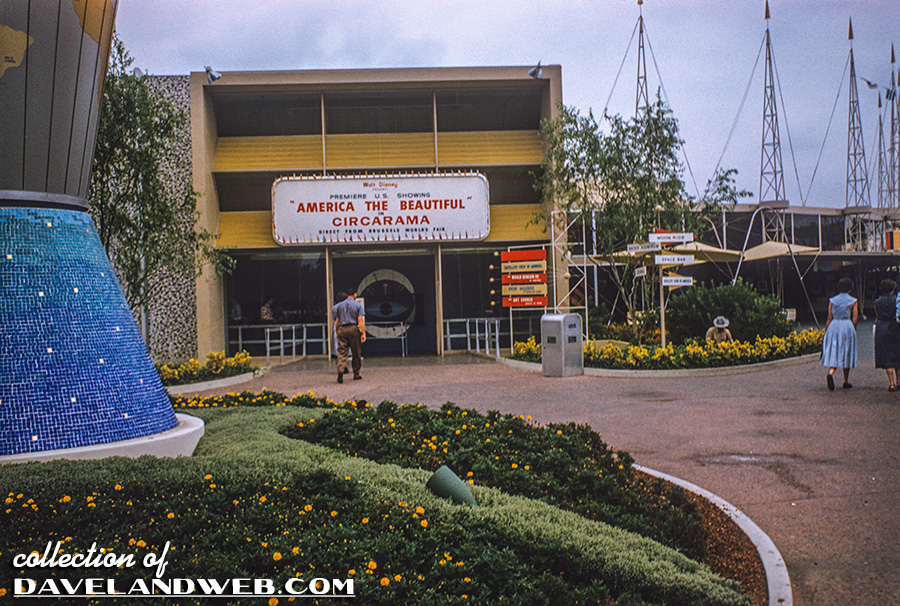 When it comes to parades, the wacky America on Parade had Bicentennial charm in spades. Whose nightmares weren't invaded by gigantic Betsy Ross and George Washington figures?!?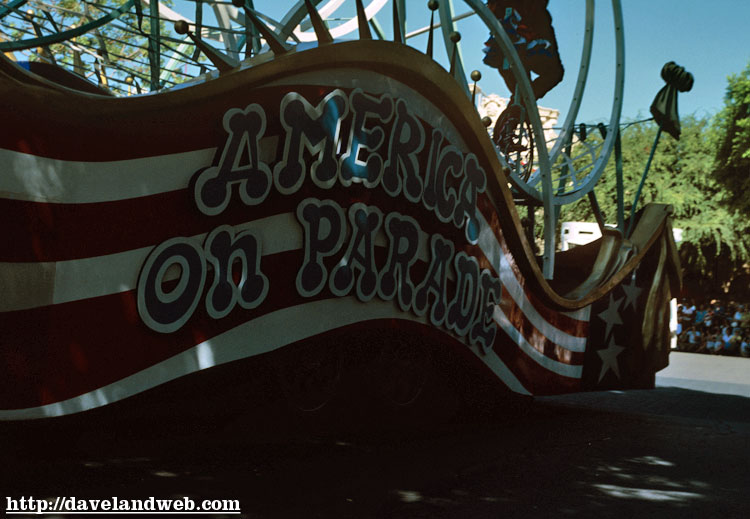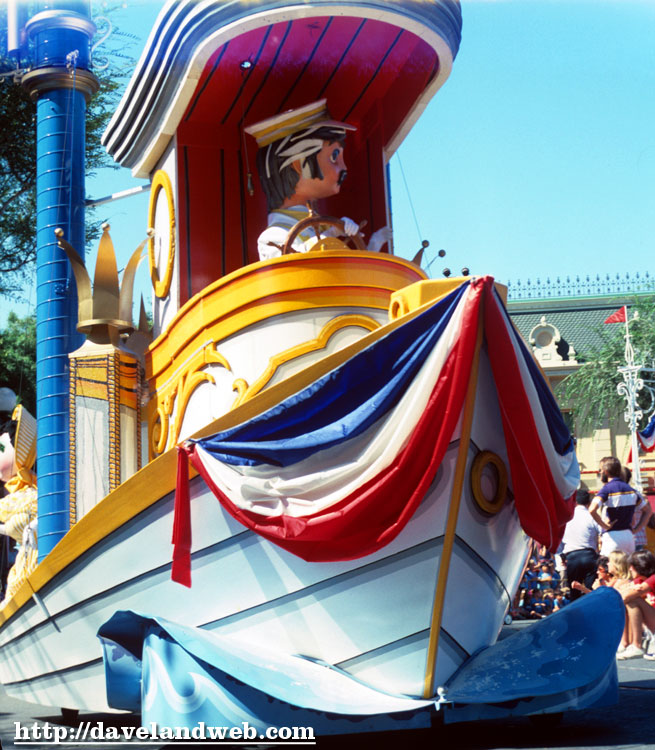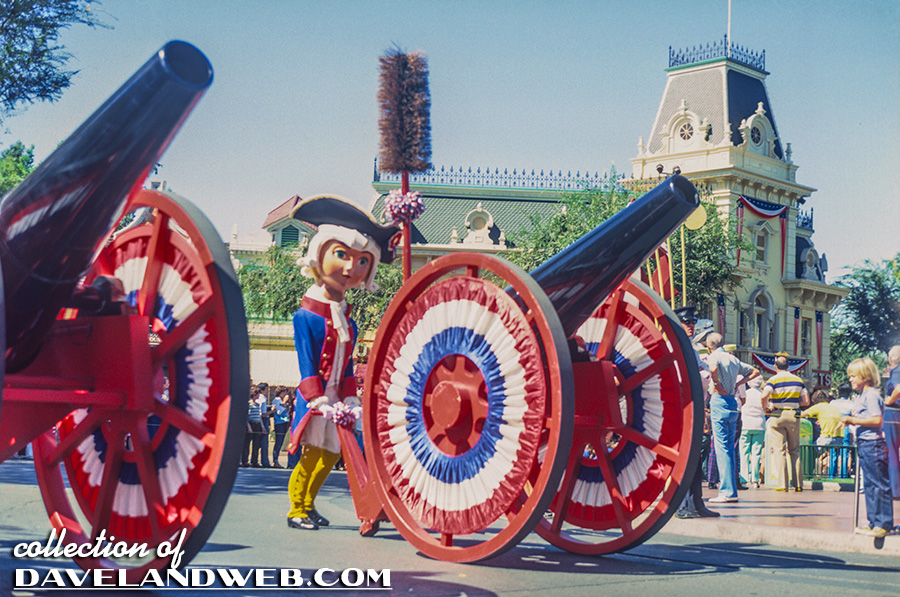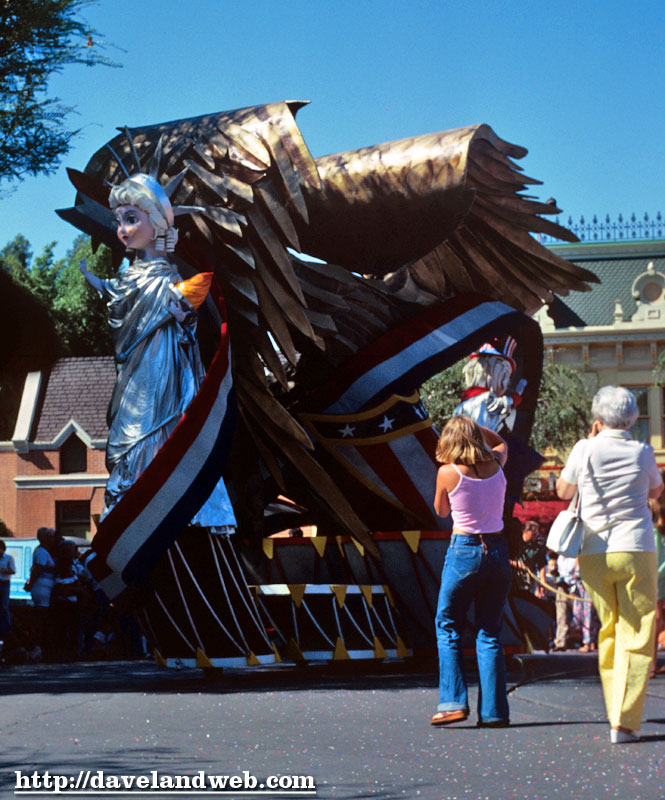 One of the most favorite patriotic attractions of yesteryear is America Sings, also found in Tomorrowland. Ollie & Sam served up a heapin' helpin' of July 4th spirit: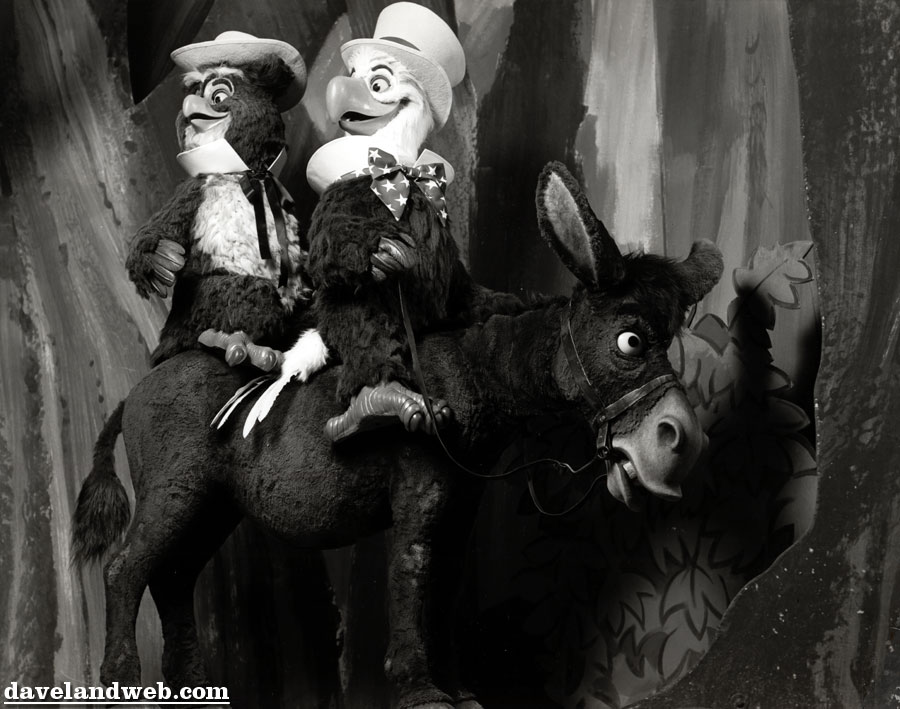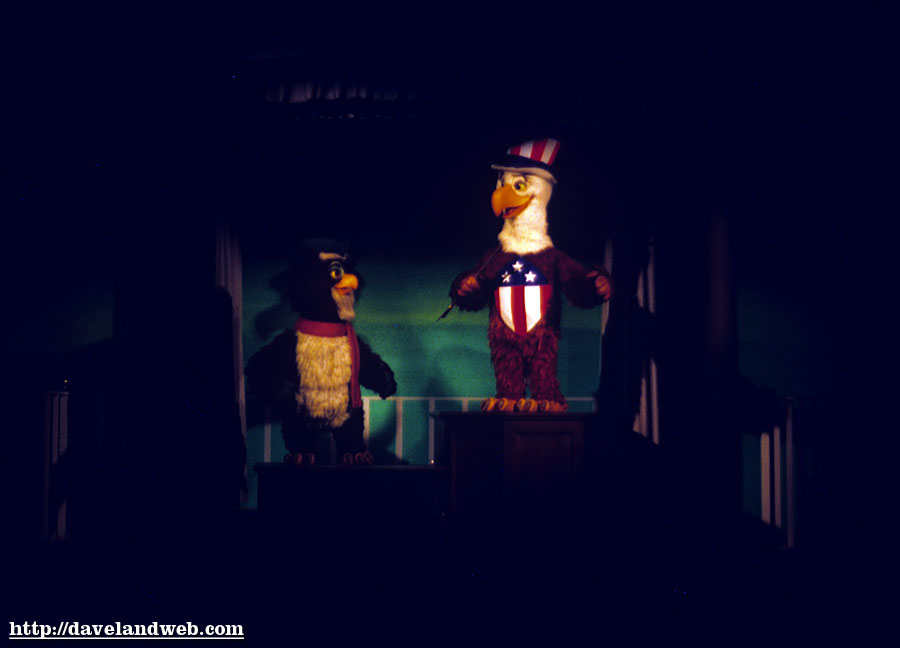 Remnants of this audio animatronic Marc Davis spectacular can still be seen today in Splash Mountain. Recognize some of the characters in this America Sings scene?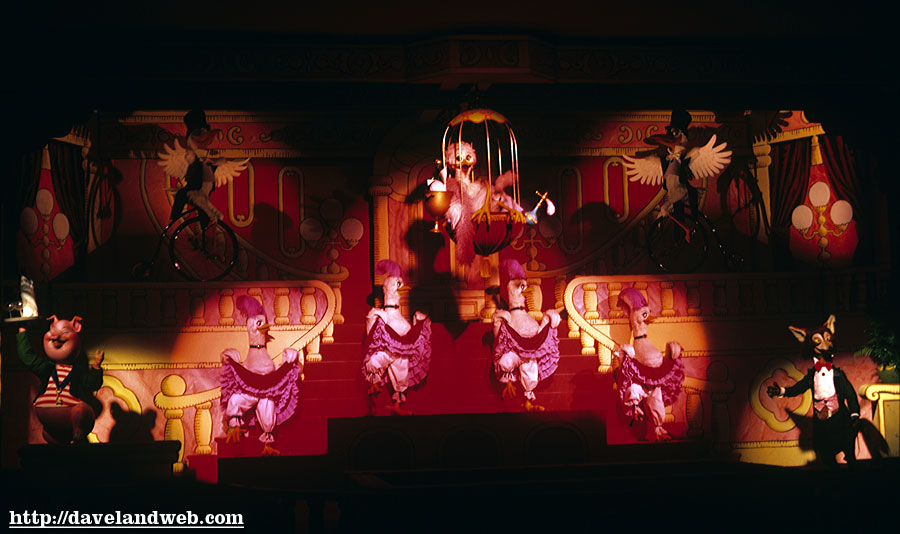 The 4th is often about the fireworks, and Disneyland has almost always had a spectacular display for guests. Here's one from July 1968: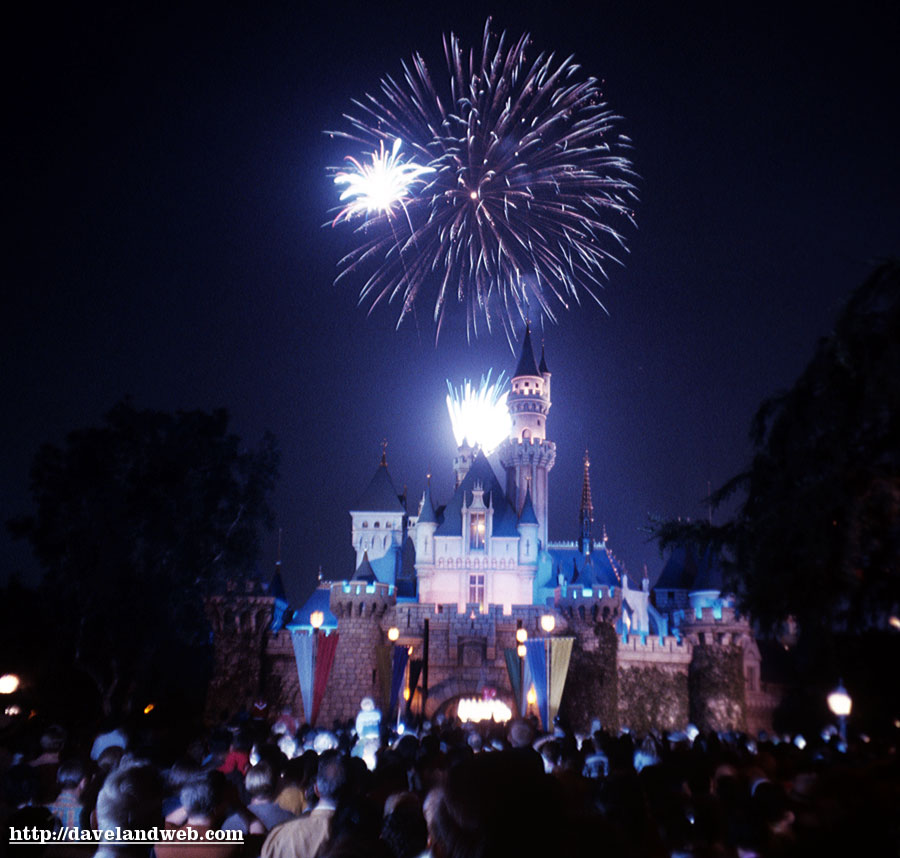 July 2008: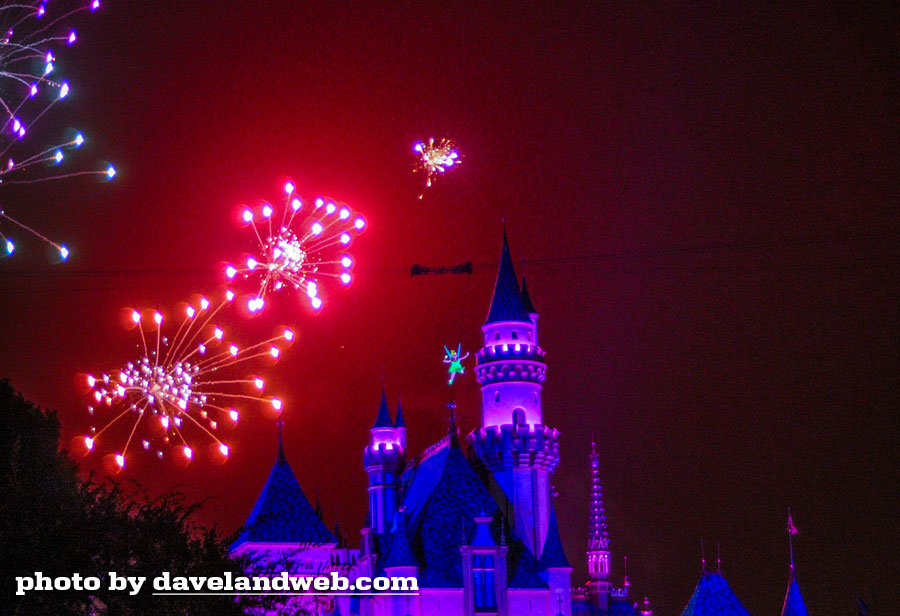 And finally for today, the man who created America's favorite theme park, Walt Disney. Naturally, there is plenty of patriotic bunting behind him in this opening day shot from July 17, 1955: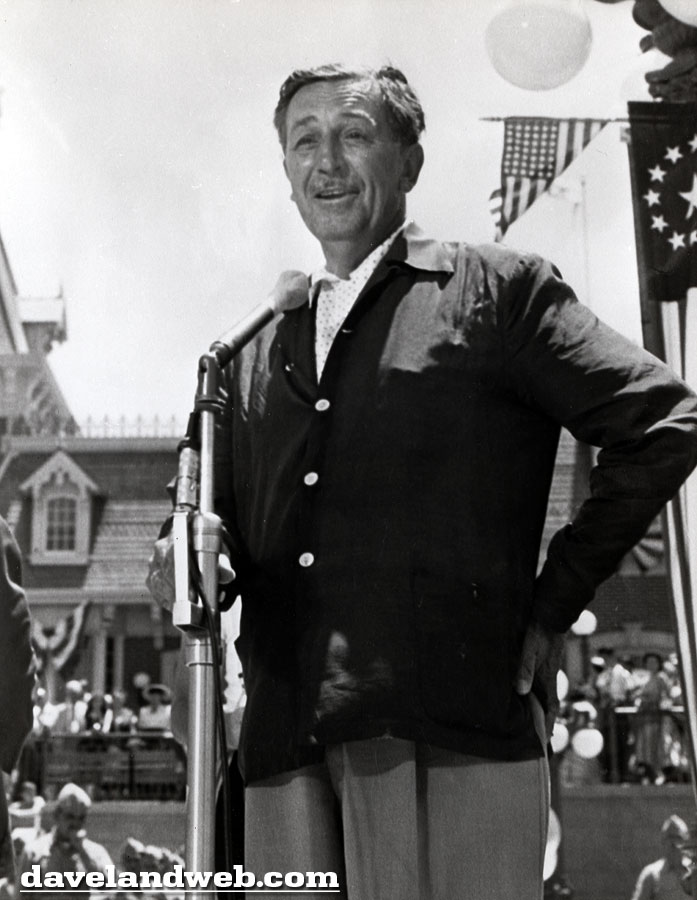 Happy 4th all - hope you are enjoying a fantastic day of BBQs, Freedom, & Fun!
FSee more vintage & current Disneyland Main Street U.S.A. photos at my regular website.