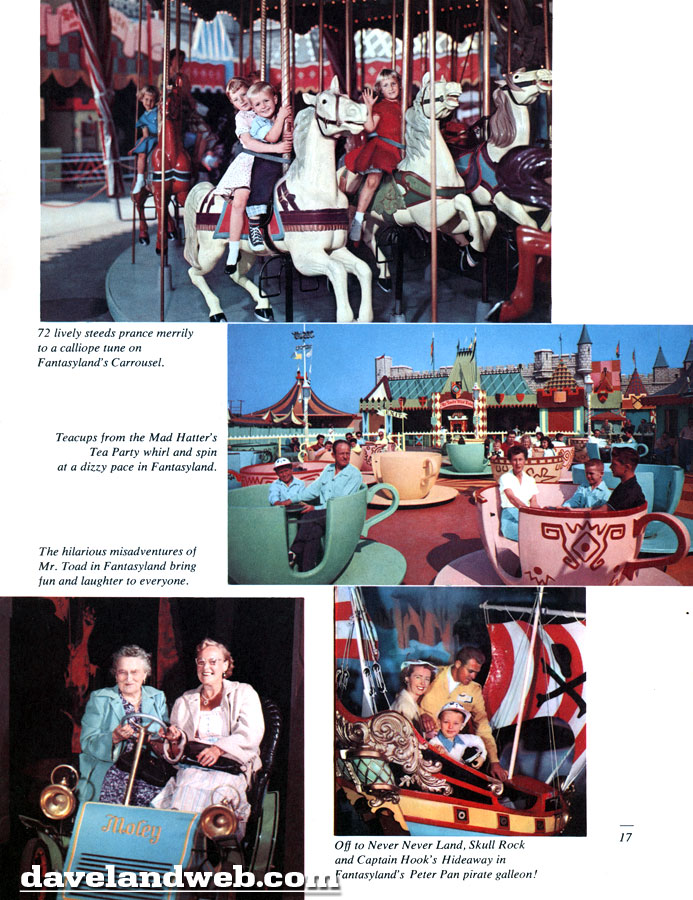 So many great photos on this Fantasyland page; best of all, they perfectly illustrate that Disneyland is a place where old and young can enjoy life...together. Walt's dream came true.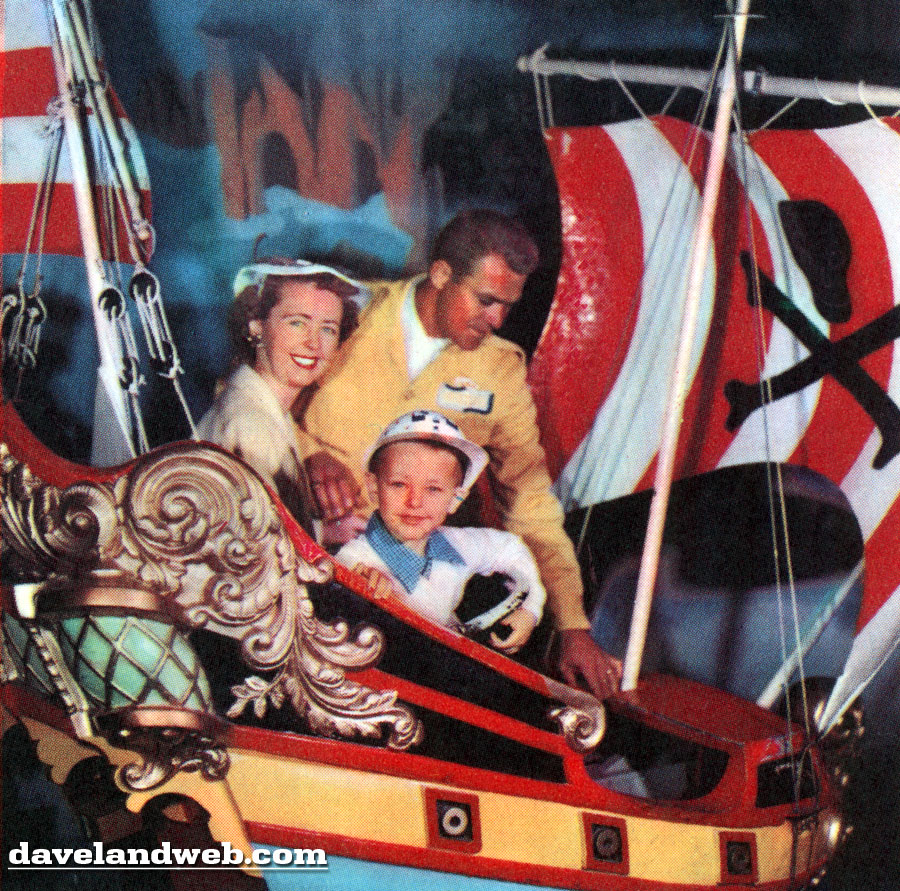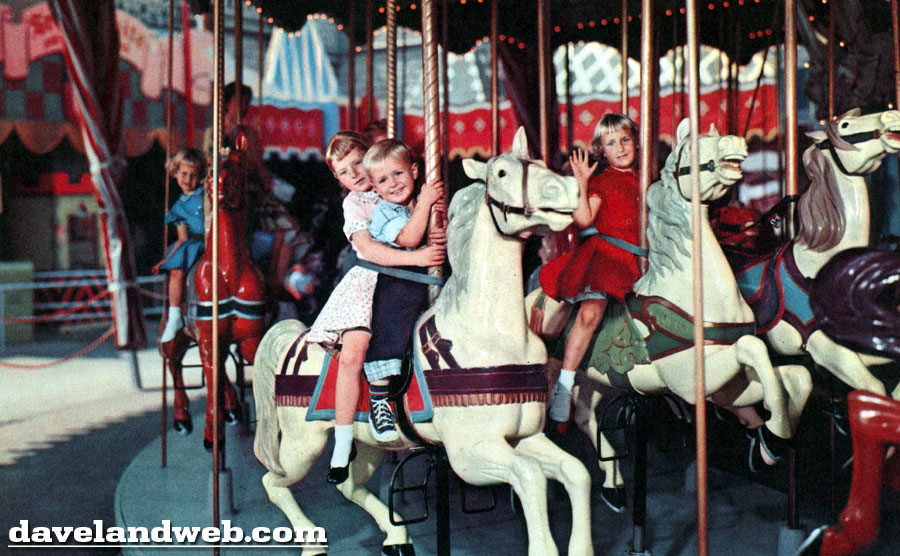 Seeing these two elderly ladies light up again like children...friggin' priceless. Say whatever snarky remark you want about Disneyland; a place that makes people feel happy, young, and positive about life can't be all bad.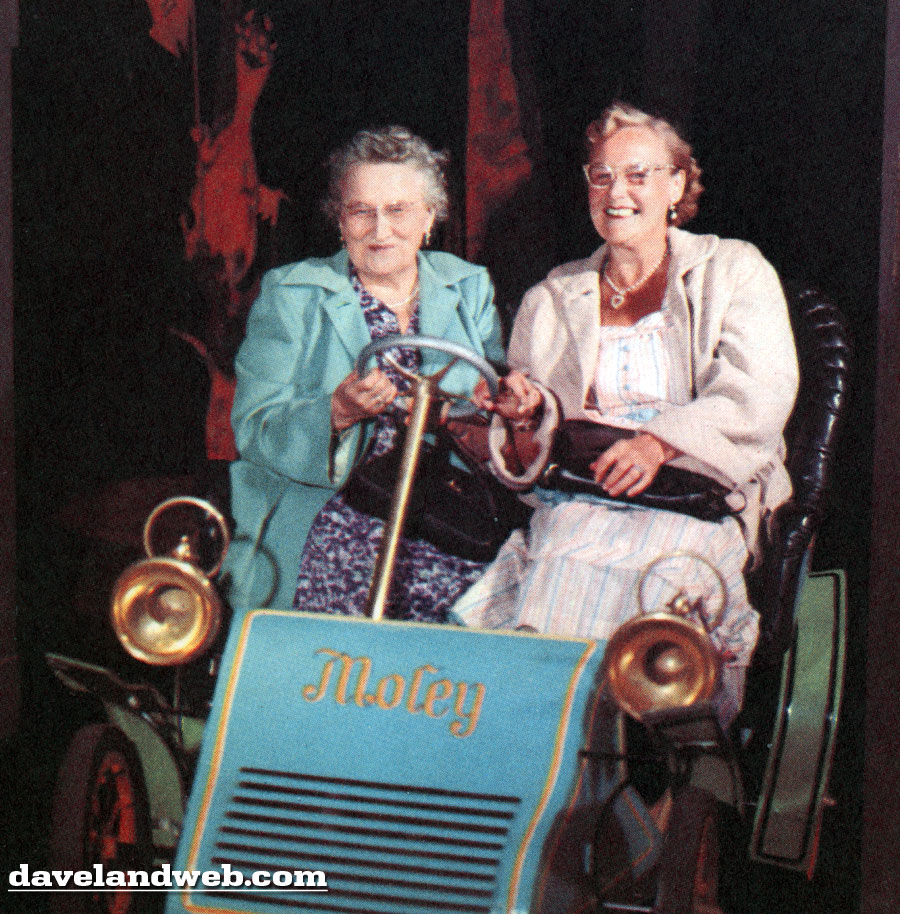 Time to move onto Frontierland.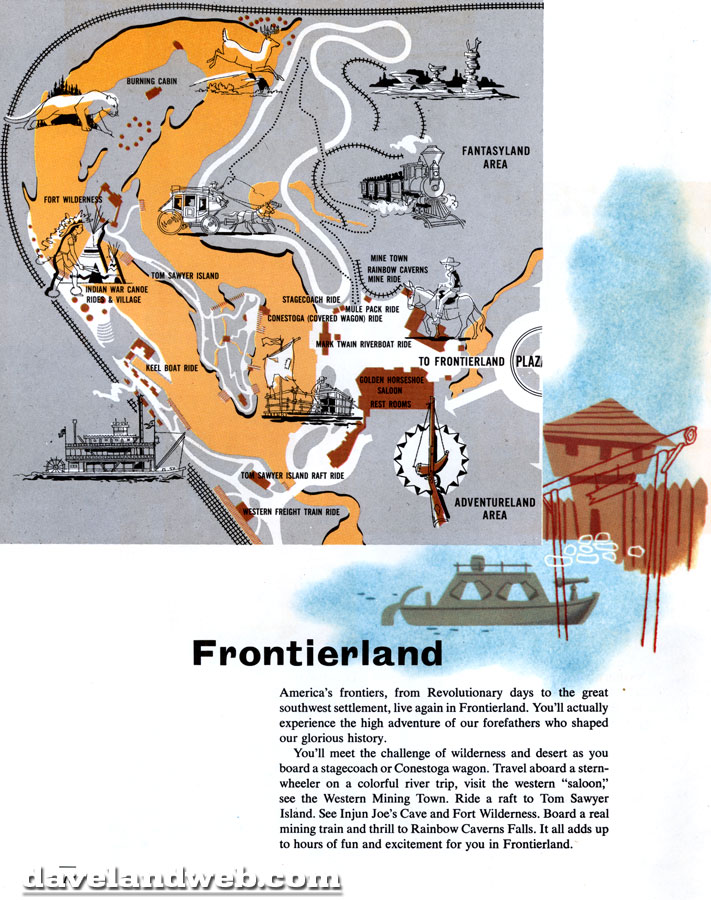 I love Frontierland; one of the few places that the folks at Disney allow to be rustic. It's gotten a lot more refined over the years, but it still bears a few touches of the untamed West (emphasis on "few").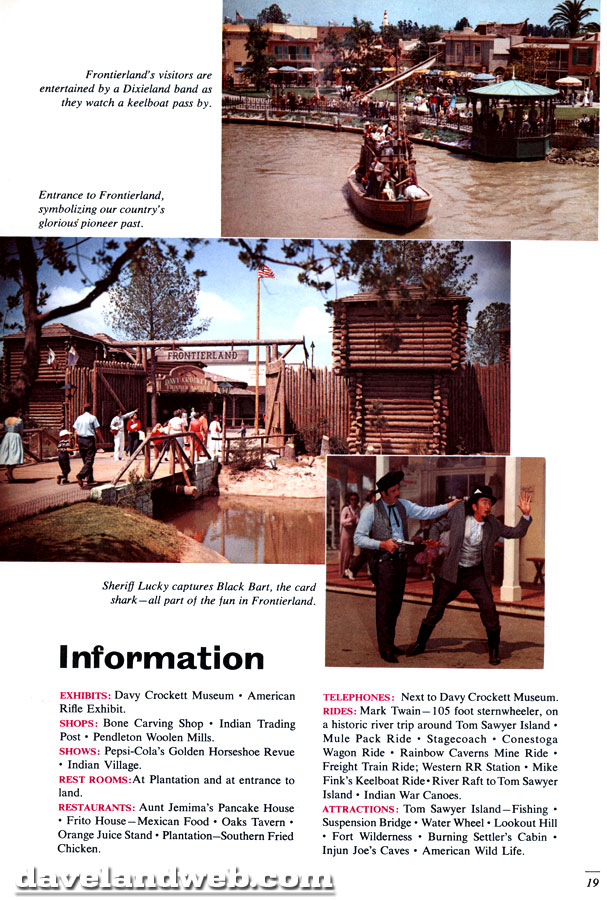 Bring back the bad guys, ok? Black Bart seems like he was a real cool dude!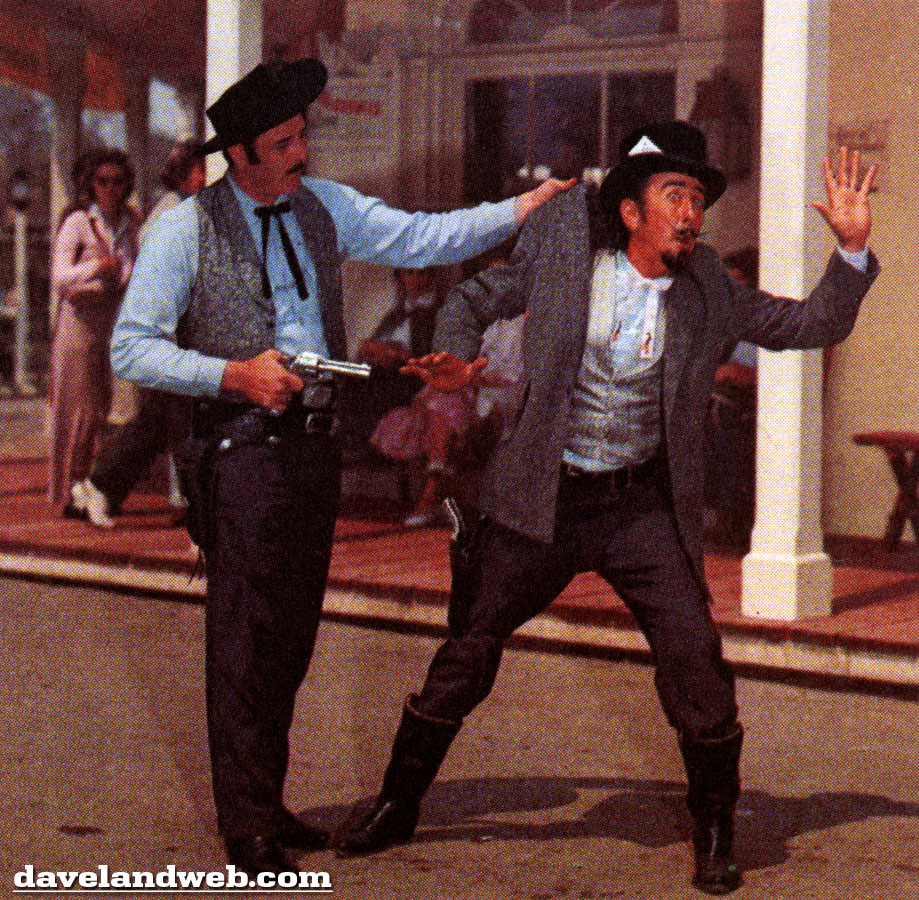 And while you're at it, how about bringing back the Keel Boats...and not just as a prop on the river?!?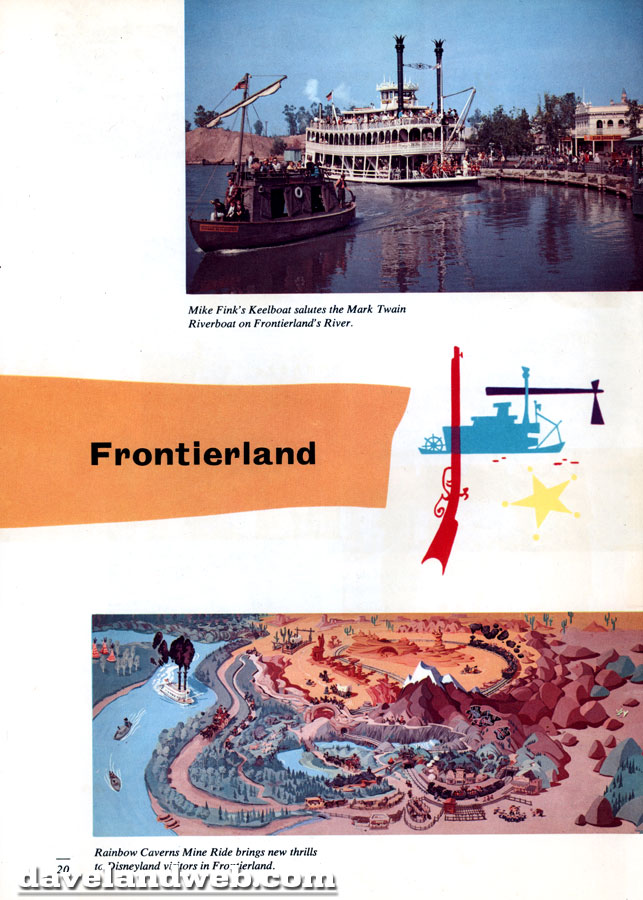 Today's map showcases the layout of Nature's Wonderland:

This page of Frontierland fun shows another map: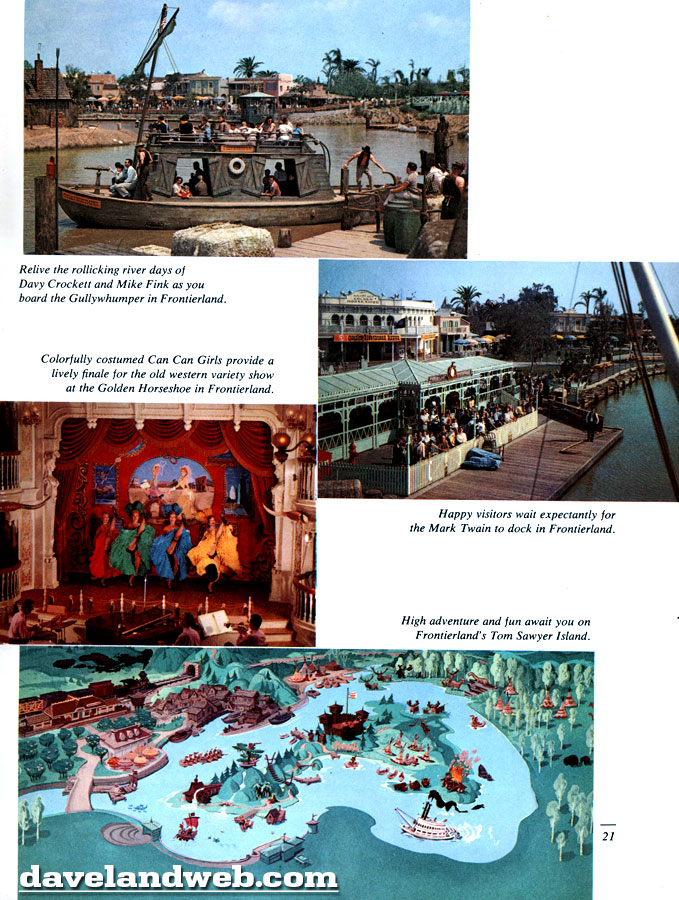 This area has seen a lot of changes over the years. Here you see the artistic rendering before The Haunted Mansion; before New Orleans Square; before Splash Mountain; before The Treehouse...and most importantly, before Winnie the Pooh!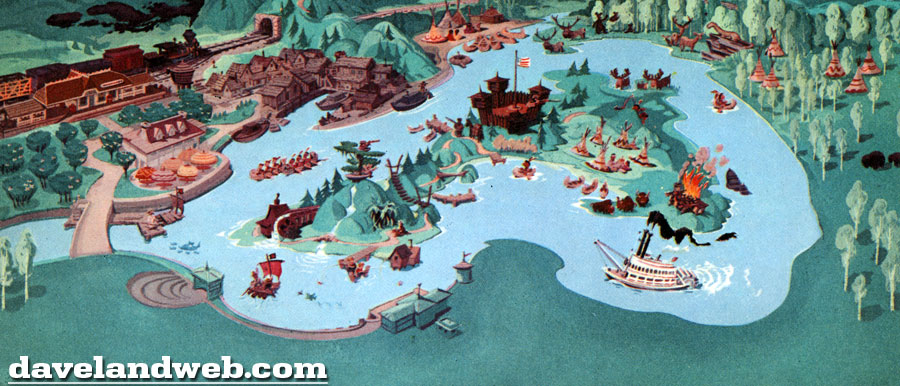 I'll leave today's post at a closeup of the Keelboat: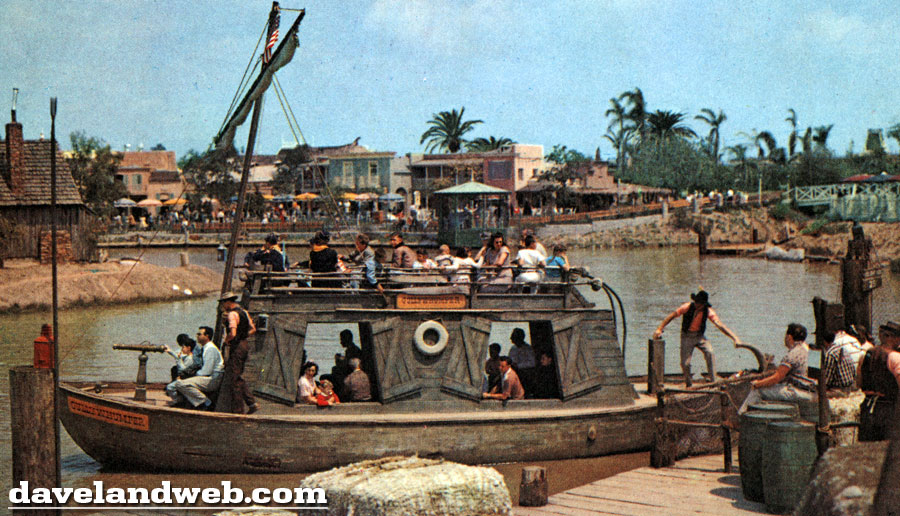 See more vintage Disneyland Brochures at
my main website.