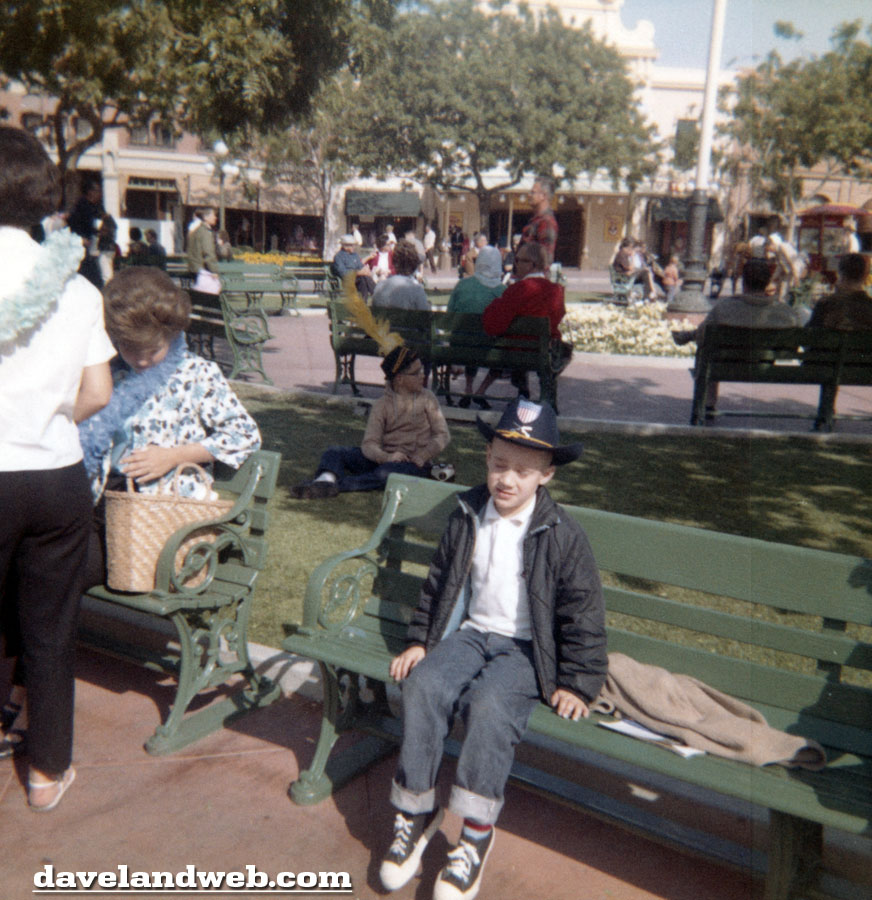 It's just a quickie for today, as it is definitely a TGIF day for me. This little boy is obviously a Civil War buff (and a northerner at that, judging by his hat!). This photo is undated, but must be somewhere between 1963-1964, as The Mickey Mouse Club is still headquartered in the Opera House.
Here's the same little boy again, anxiously awaiting a visit inside to the Art Corner & The Dutch Boy Paint Gallery in Tomorrowland: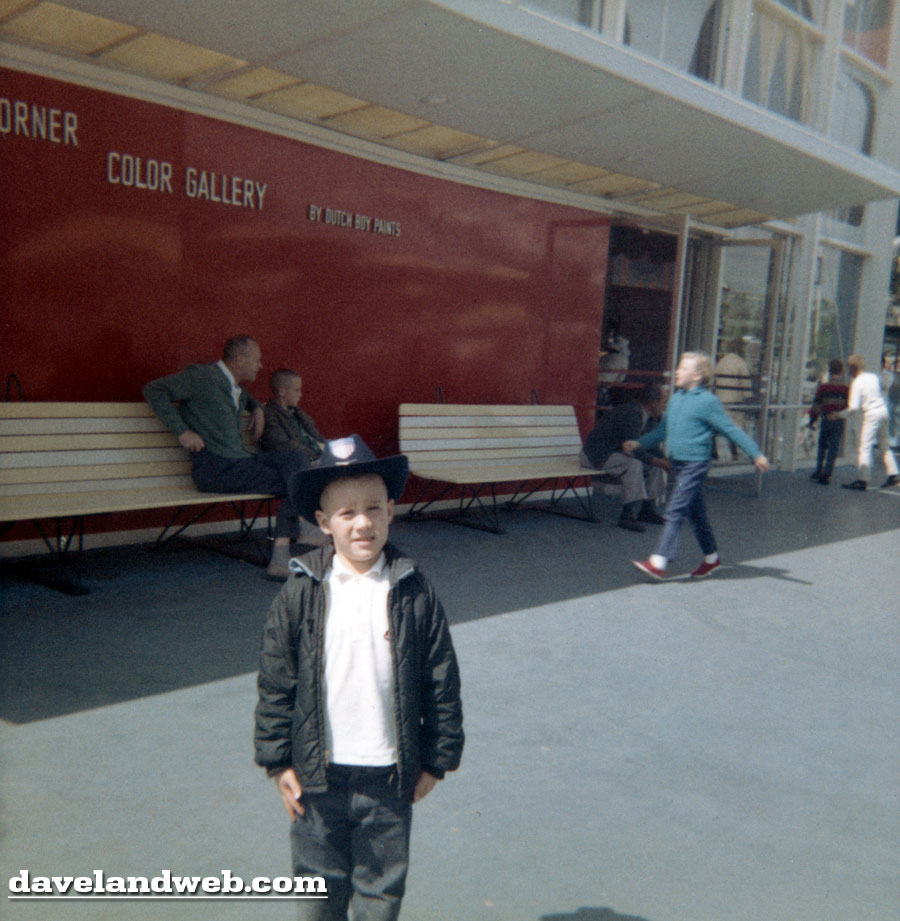 Just to pad out the day, here's an interior shot of the Paint Gallery: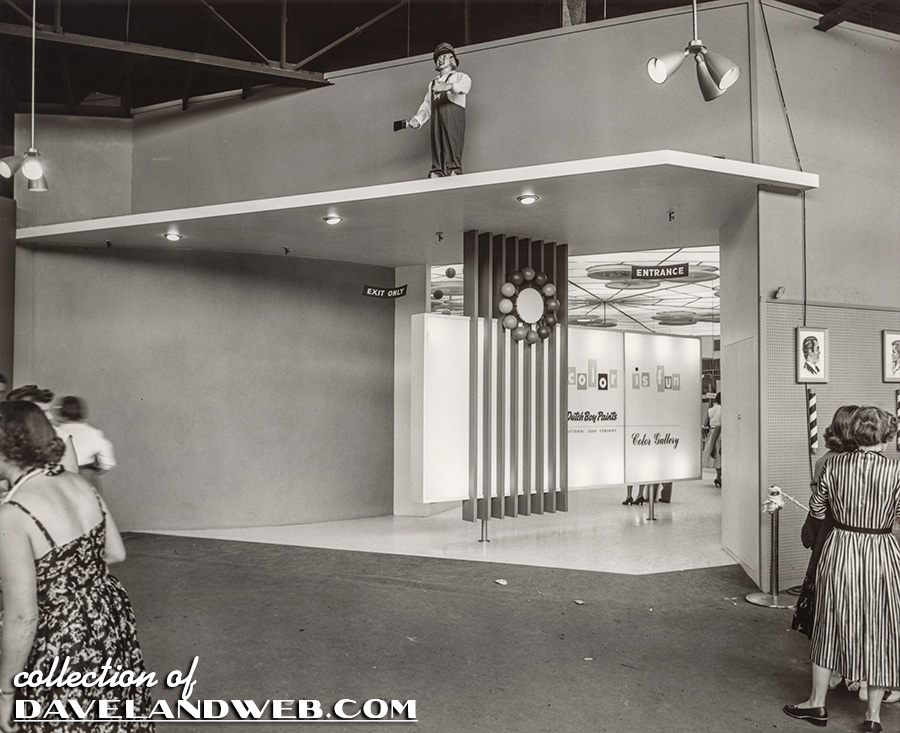 I wonder if he picked up one of these while he was in the park?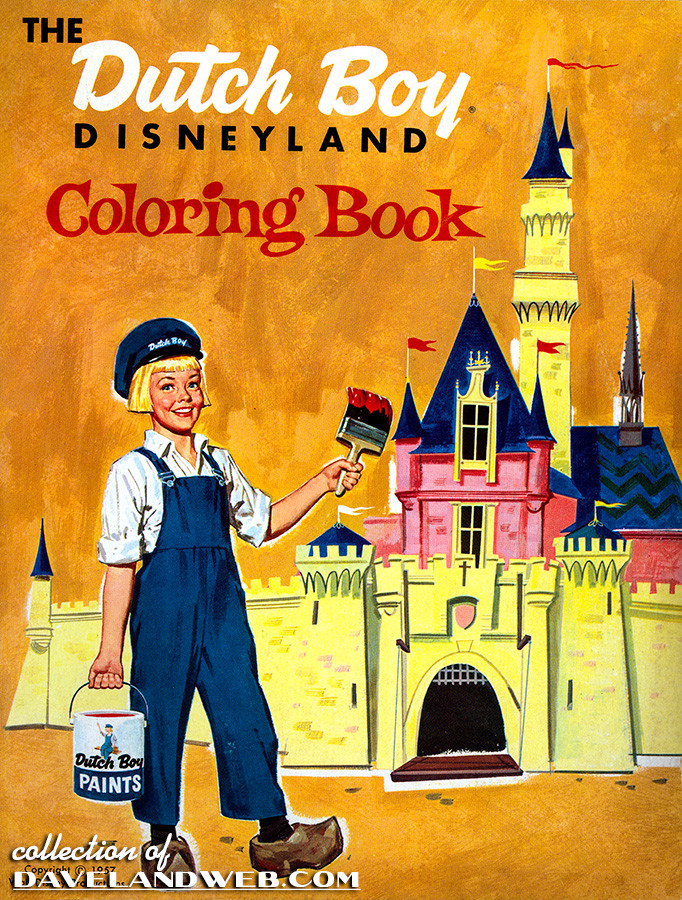 See more vintage & current Disneyland Main Street U.S.A. photos at my regular website.