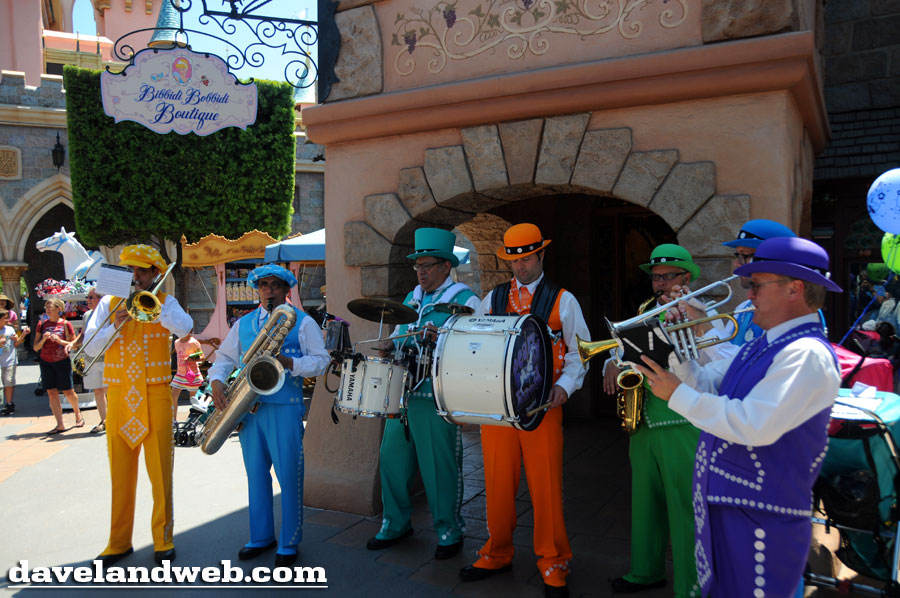 After a fantabulous ride aboard the Mark Twain, we ventured over to Fantasyland and happened to catch the Pearly Band playing in front of the Bibbidi Bobbidi Boutique.
Since mom mentioned she enjoyed riding the train, Casey Junior was the next logical attraction. We crammed into the Monkey Cage and marveled over the detailed miniatures and creative lush landscaping of Storybook Land while Casey chugged along.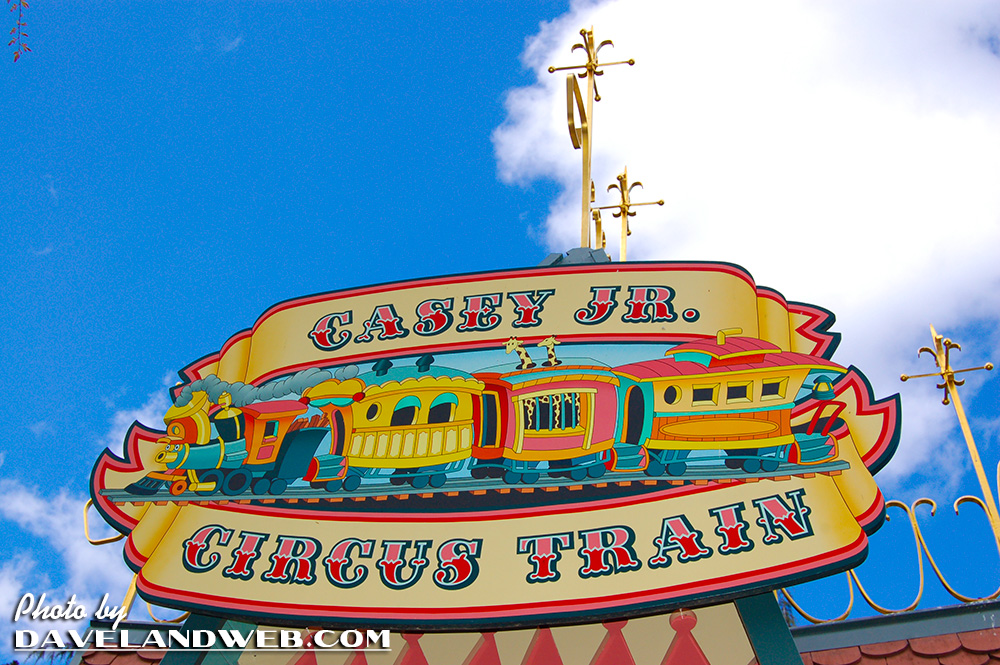 The Brown-Eyed Susans were in full bloom and added the perfect splash of color to the line queue: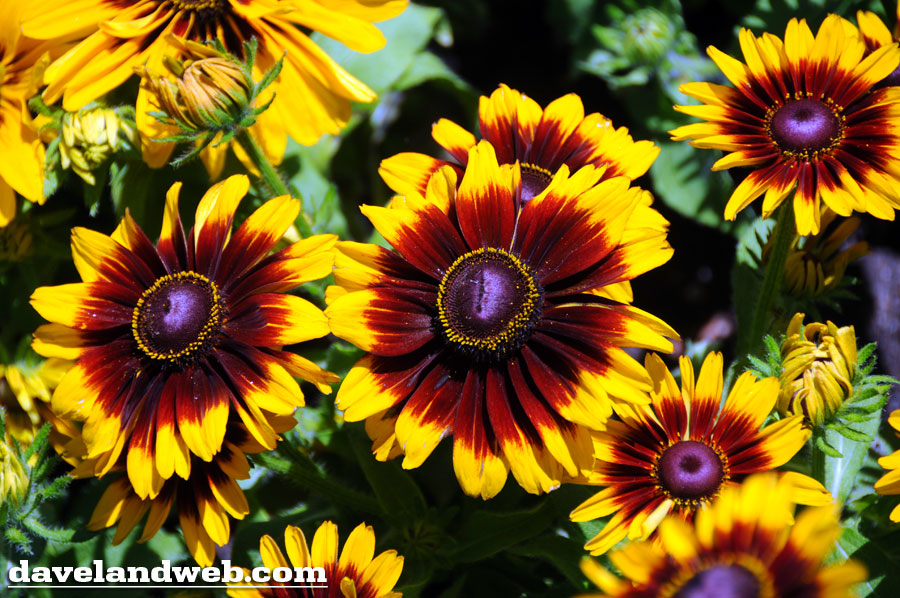 Time to head over to the Golden Horseshoe, as Mom had never been and we were all in need of some air-conditioned fun. After we grabbed a table towards the front, I got us each a Mint Chocolate Chip Sundae; boy did that hit the spot! As you can see here, we had begun to lapse into a food coma from the Bayou and the sundae.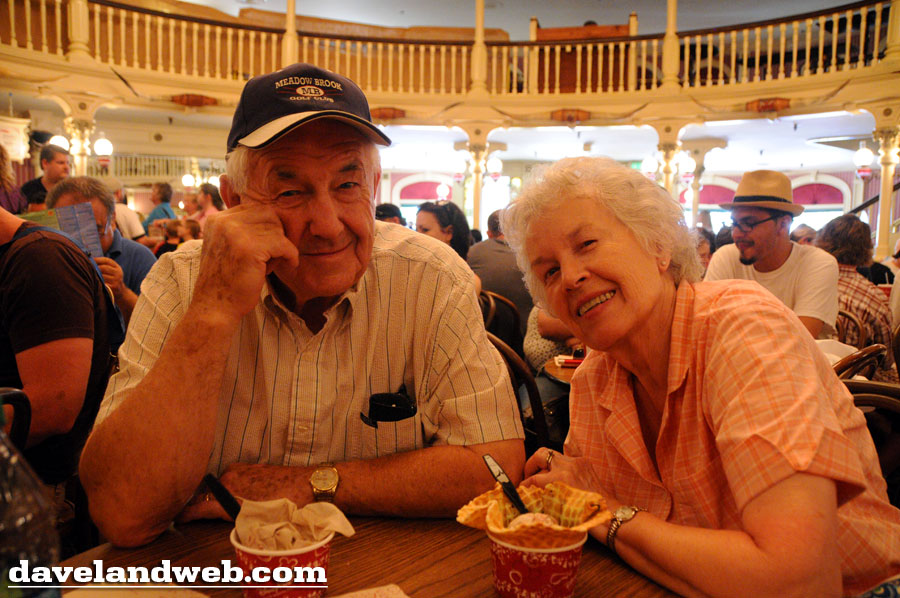 Once Billy Hill & The Hillbillies began, we all woke up and thoroughly enjoyed the show.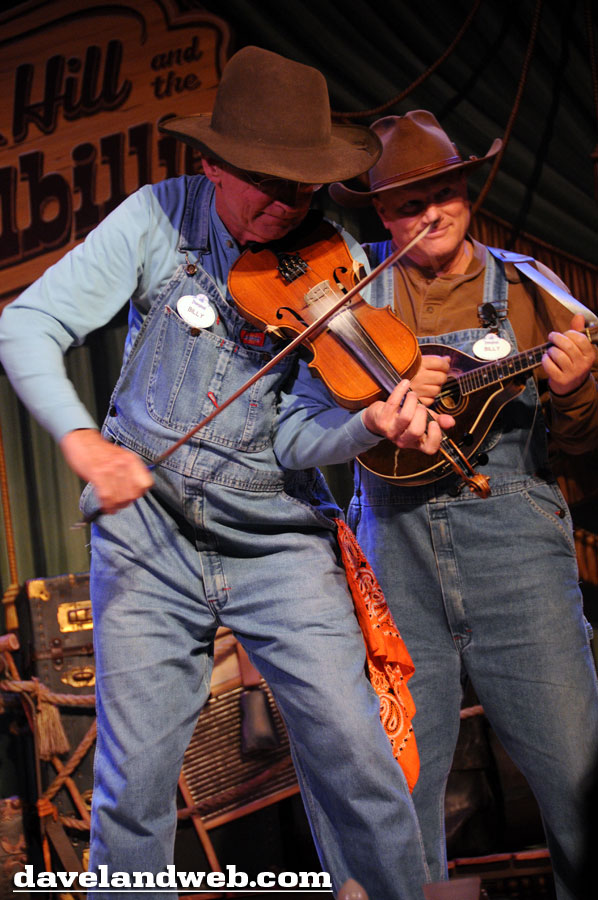 As soon as the Hillbilly teeth went in, I heard my mom laugh like she hadn't laughed in years.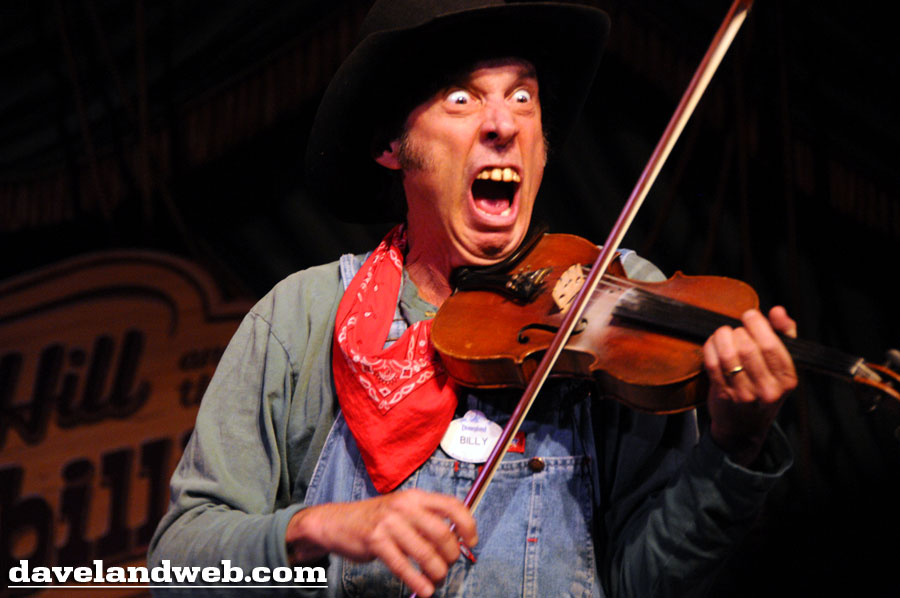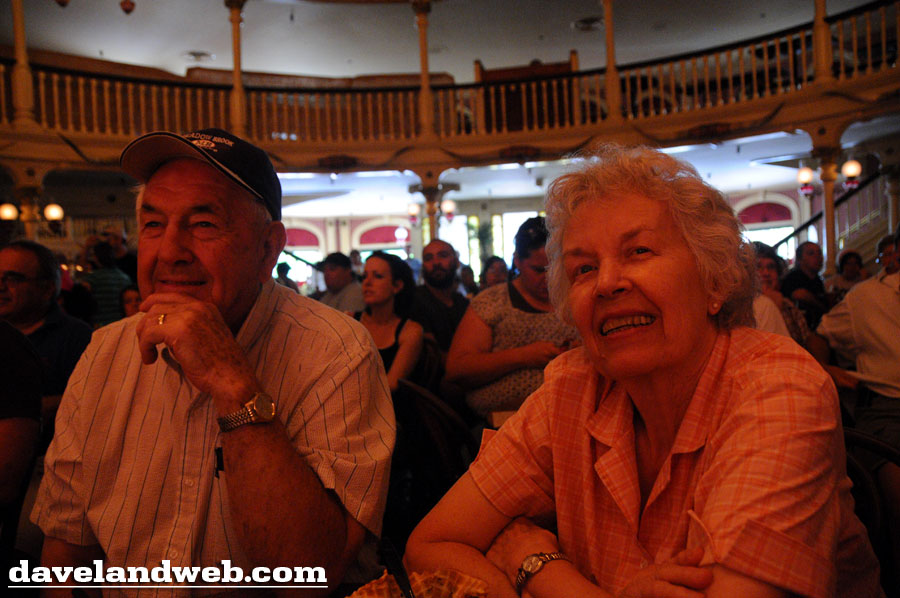 To give our feet a little rest, we boarded the C.K. Holliday at the New Orleans Square/Frontierland Station: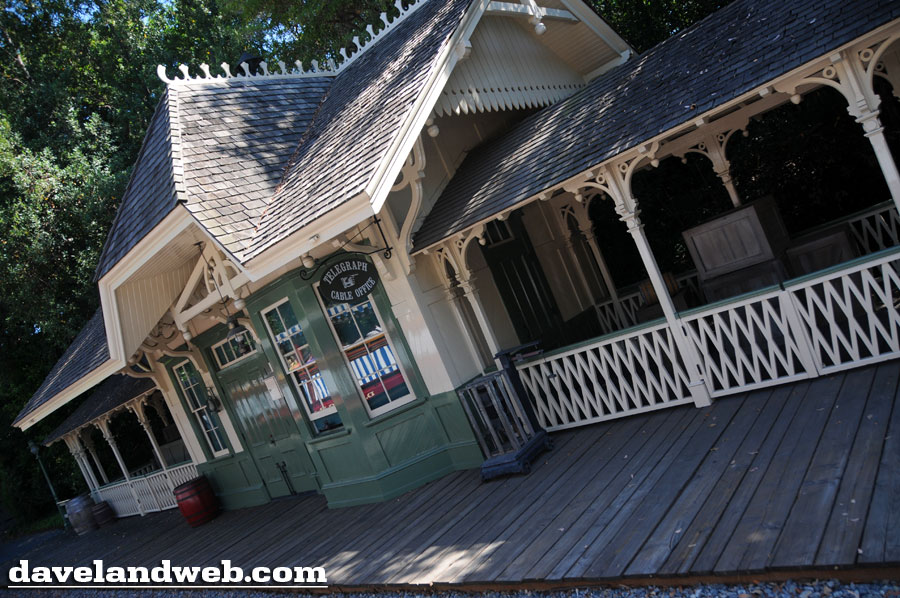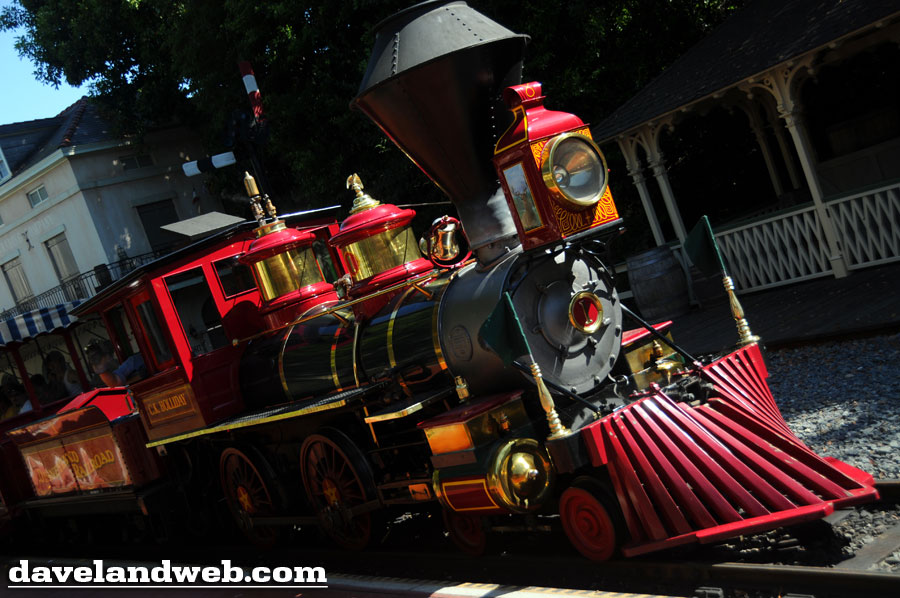 The train got us into Town Square just in time to catch Soundsational. When it comes to parades, it takes a lot to get me to brave the swarms of guests that crowd the streets. I'd rather be anywhere else in the park than a parade route. Soundsational is definitely the exception to the rule.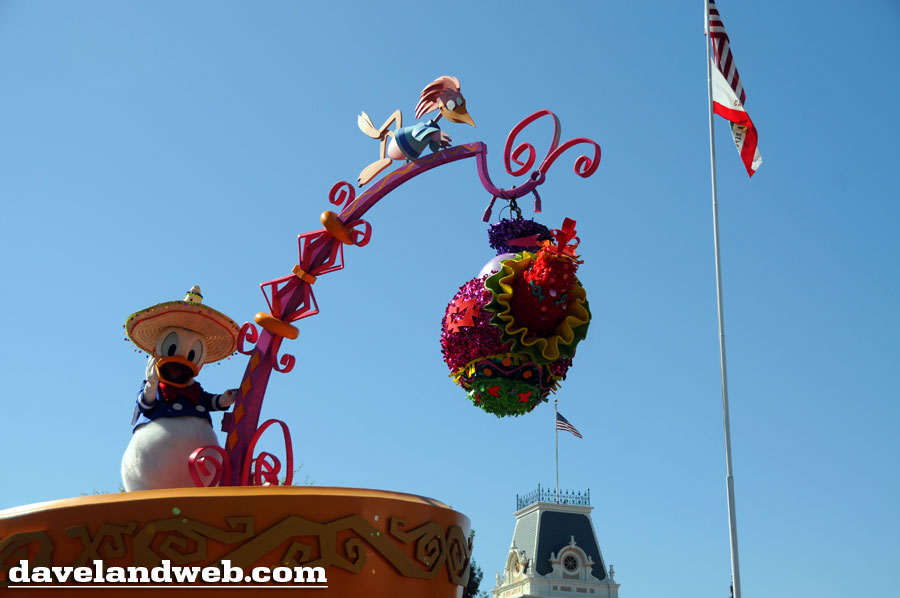 The whimsical vintage creativity of Kevin Kidney & Jody Daily make this one a winner. Next time you are in the park, DO NOT MISS IT!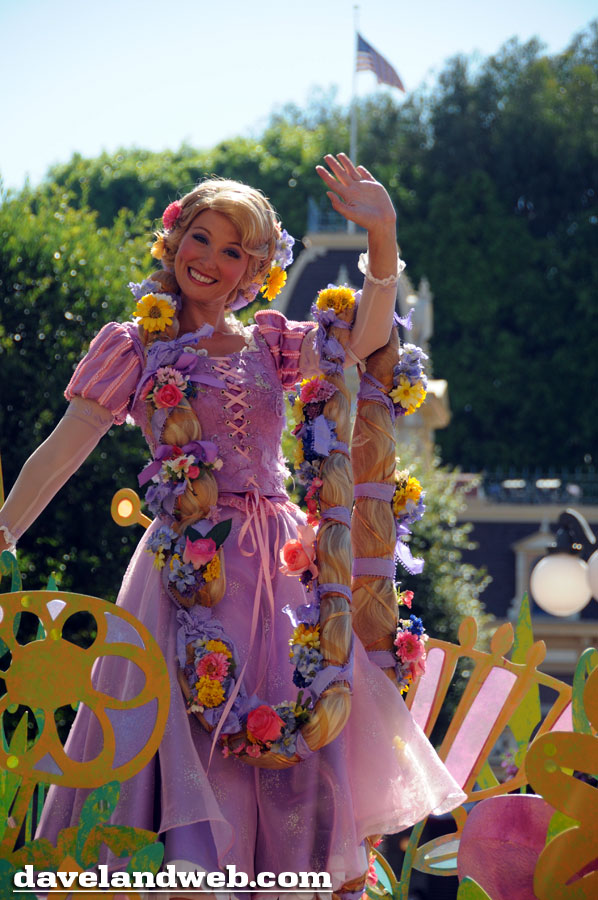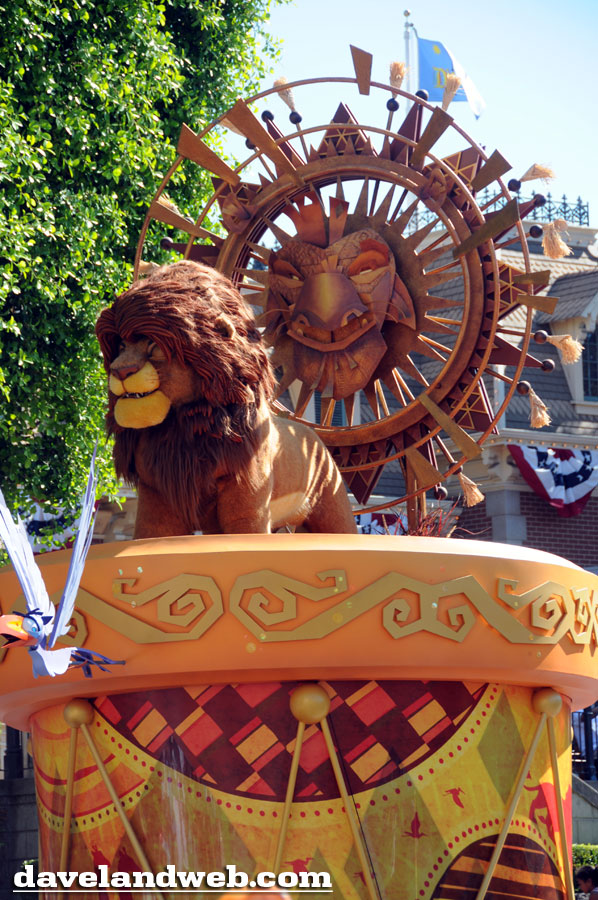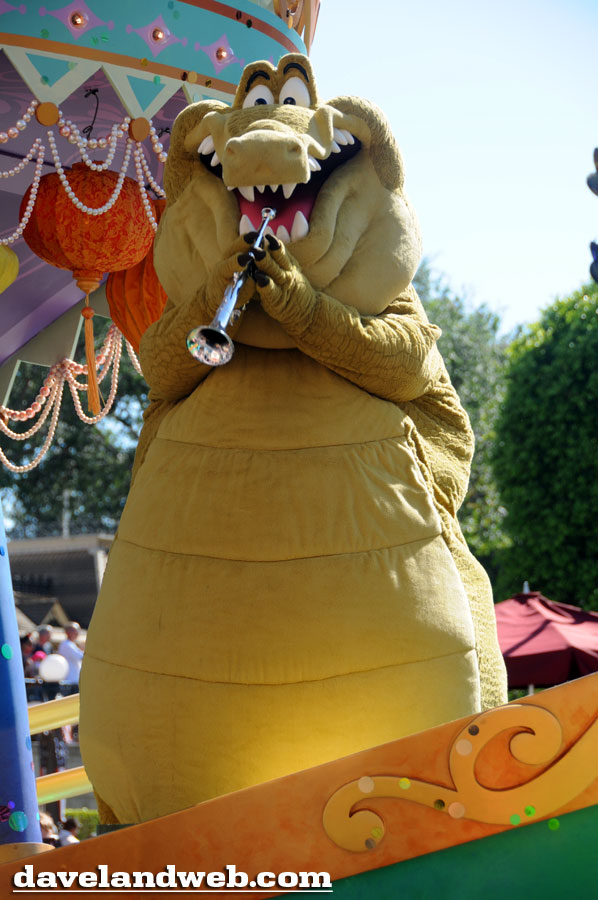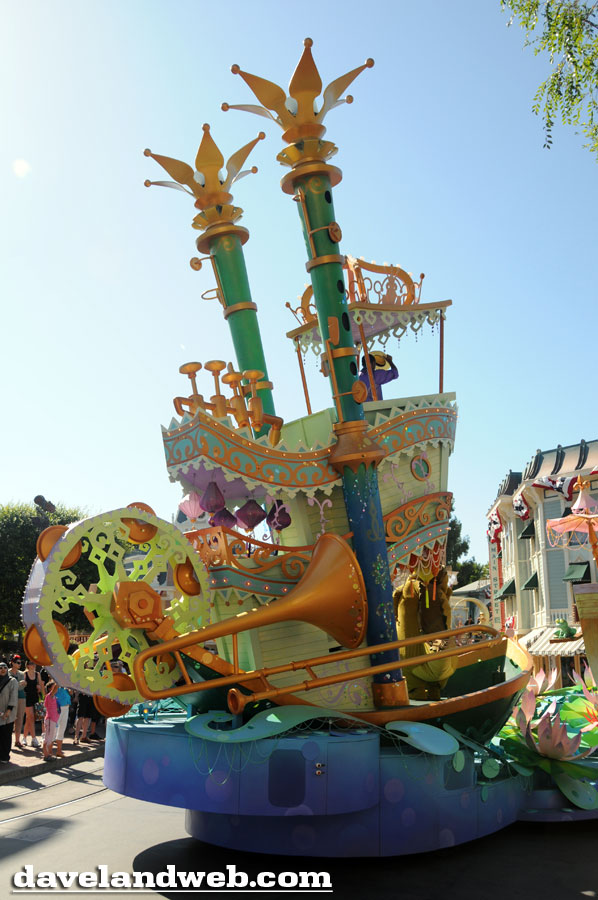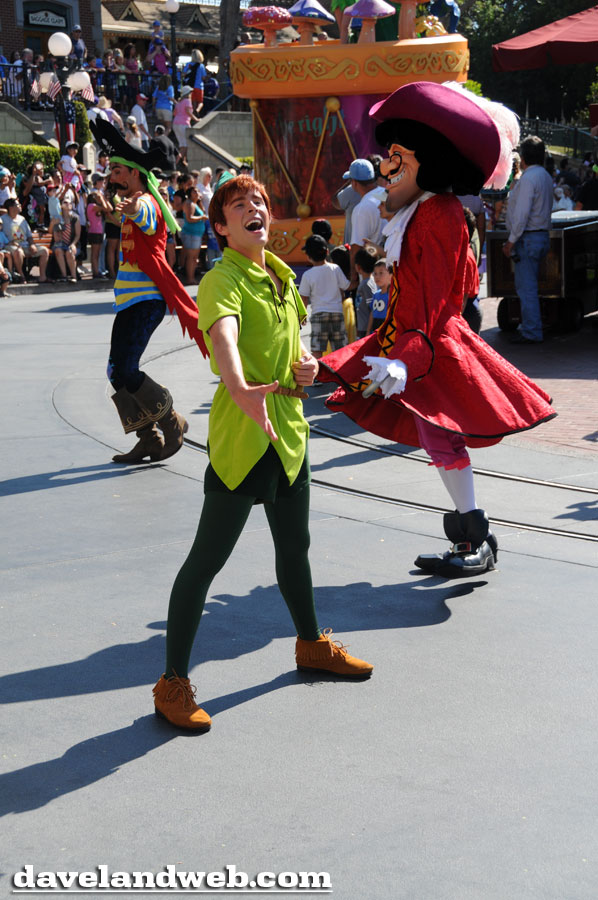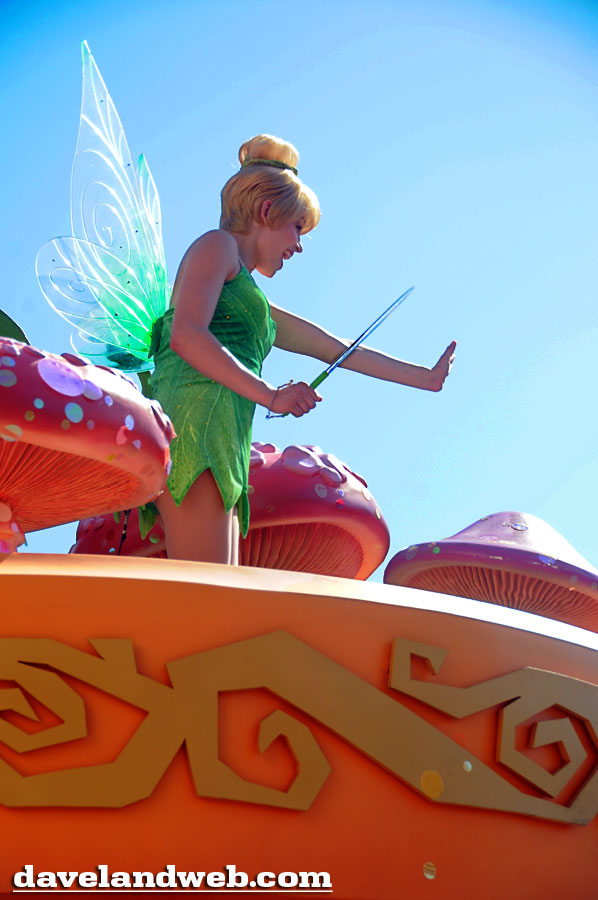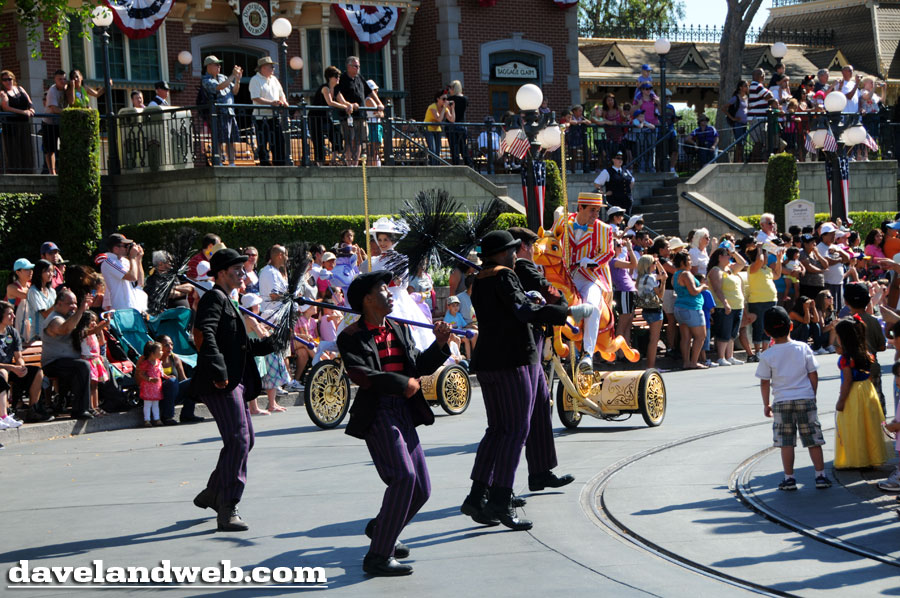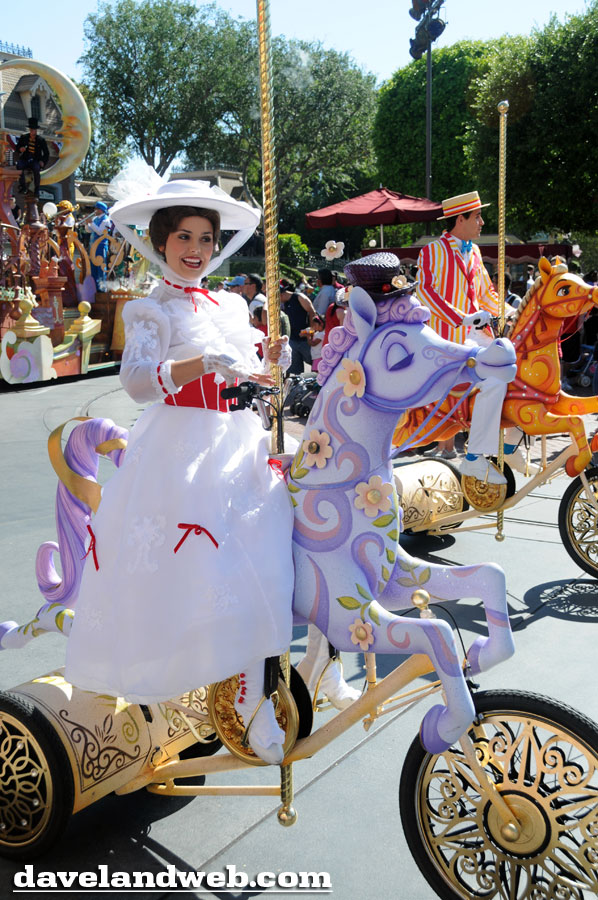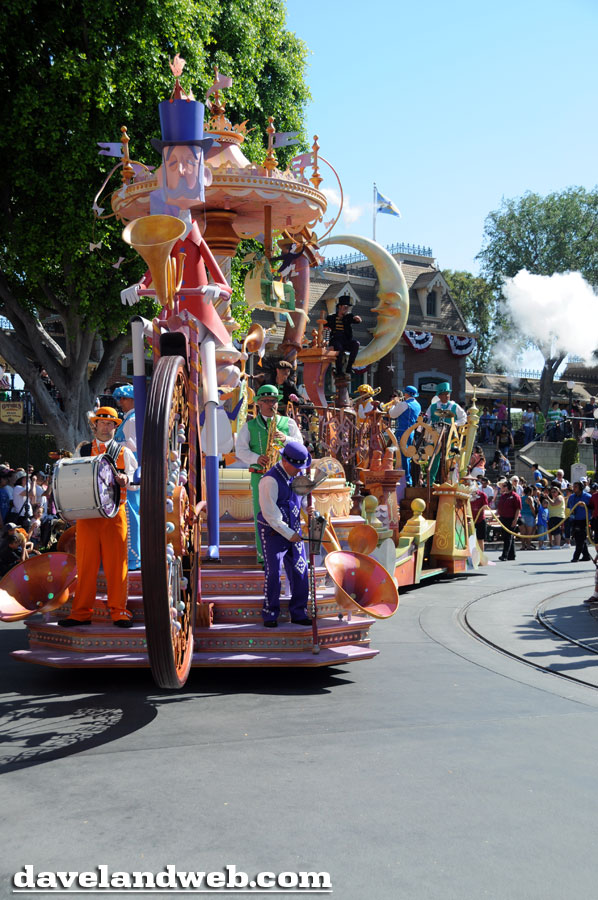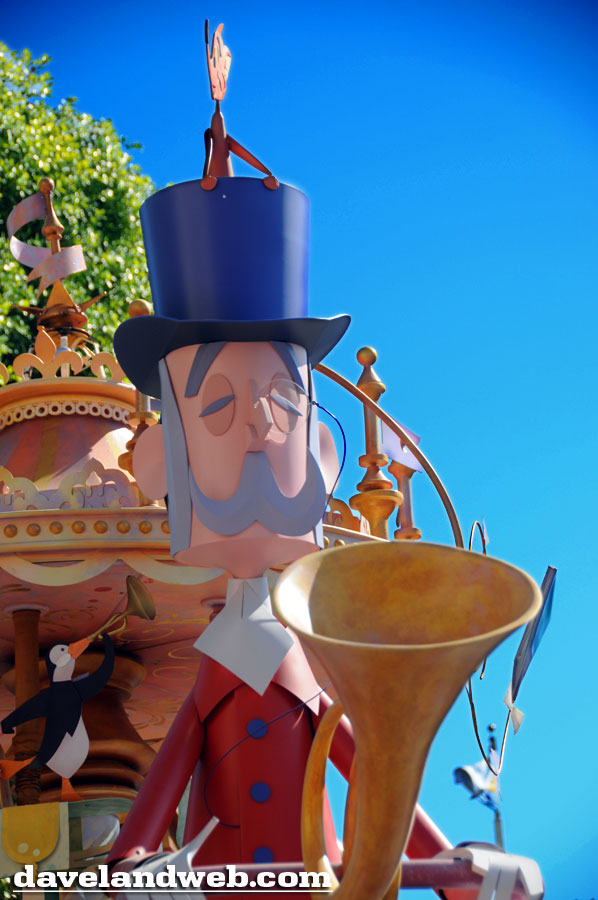 See more vintage and contemporary Disneyland photos at
my main website.