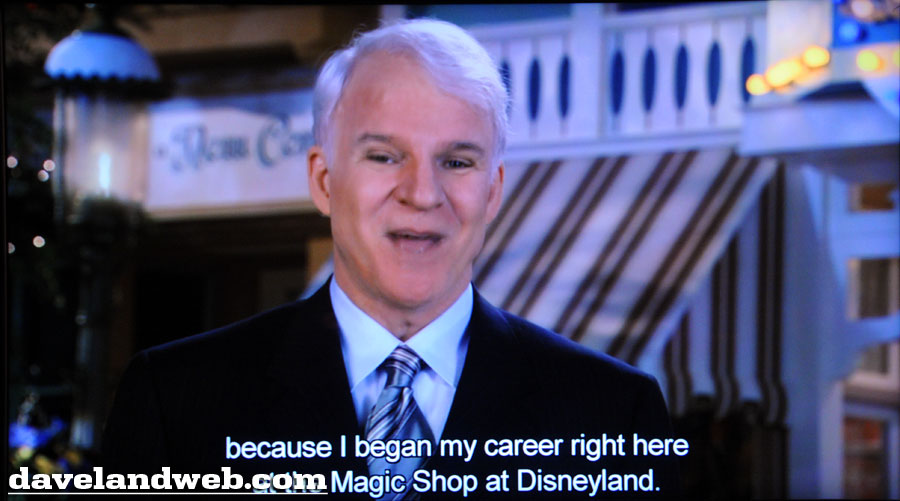 While I reserved a seat in Town Square for the daily Flag Lowering Ceremony, I let mom and hubby cool off inside the Opera House, entertained by Steve Martin's 50th Anniversary Disneyland movie. They loved it!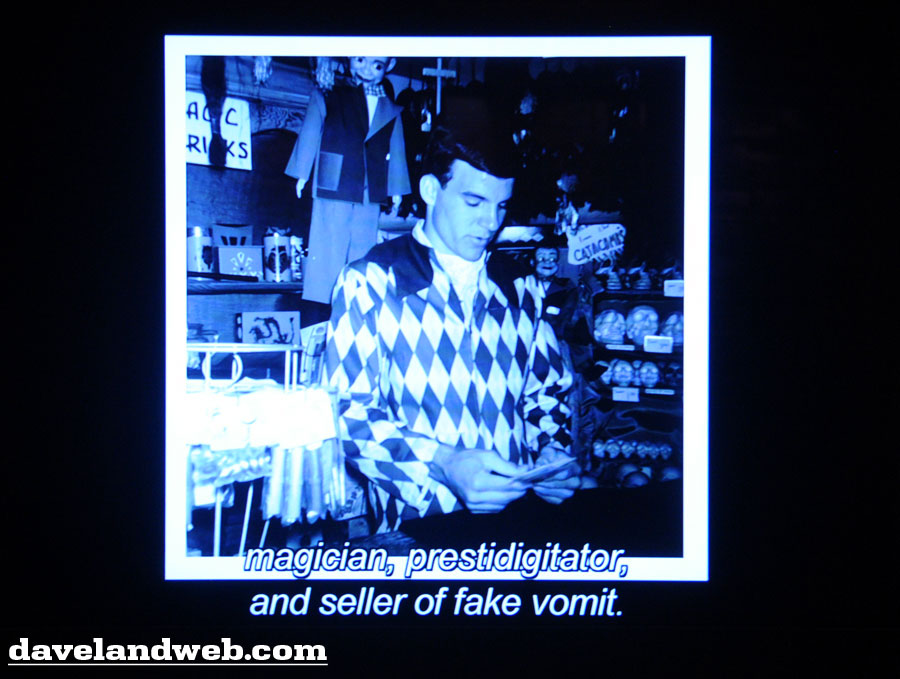 The Flag Lowering Ceremony is one of those special attractions that elevates Disneyland above all other theme parks. An honestly touching piece of Americana, it is a truly patriotic salute to our country and those who gave of themselves through military service. My stepfather, formerly in the army, was asked to be part of the ceremony. It is something that was very meaningful for him and I am sure will be fodder for his coffee shop buddies back home in Philly!
For the summer, the music is provided by the All American College Band, sponsored by Yamaha, rather than the usual Disneyland Band.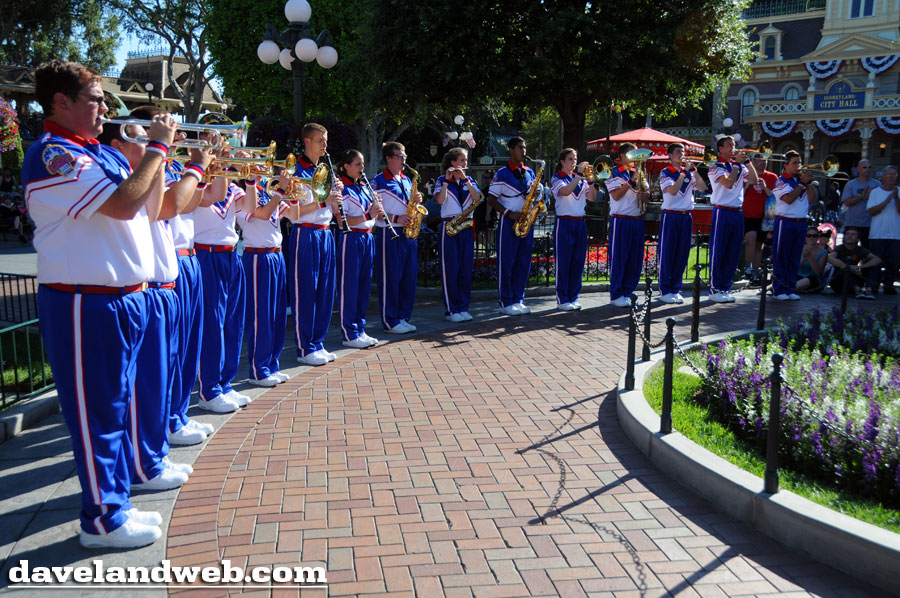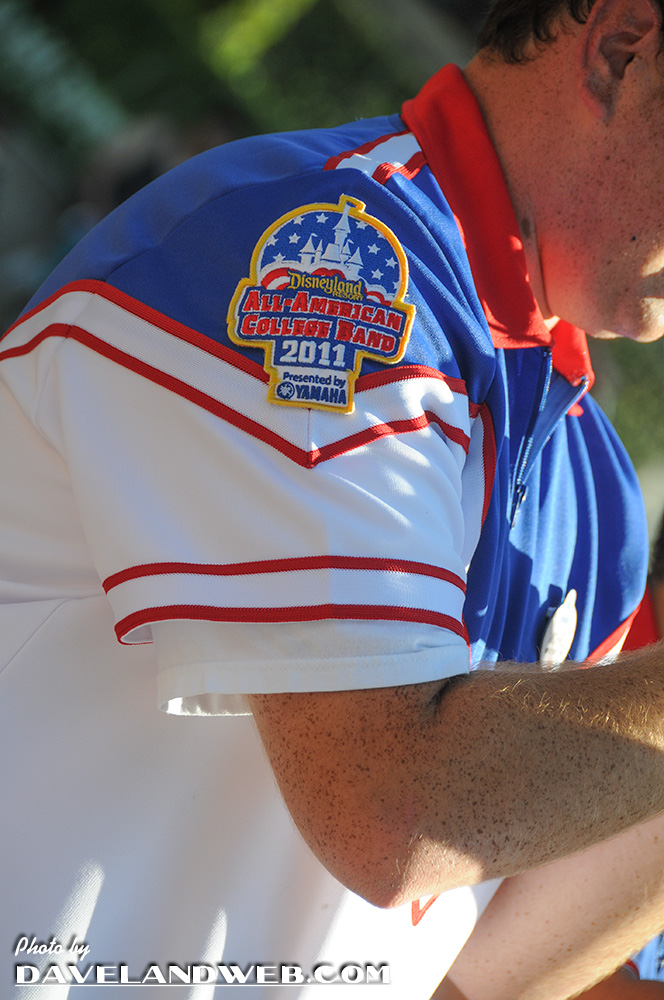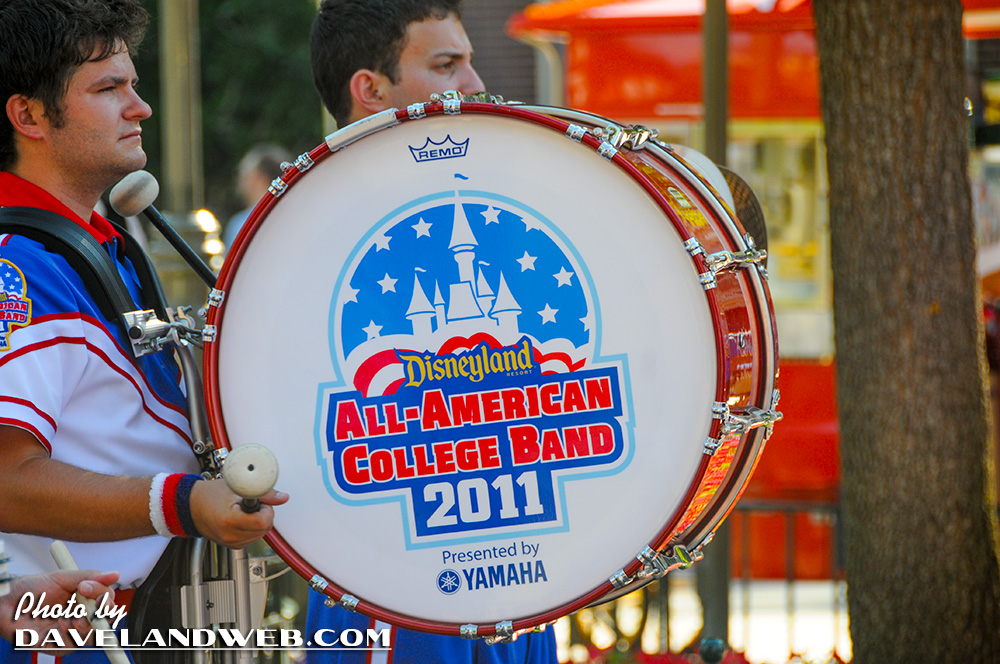 The Dapper Dans were also on hand, providing the appropriate vocal harmonies for the ceremony.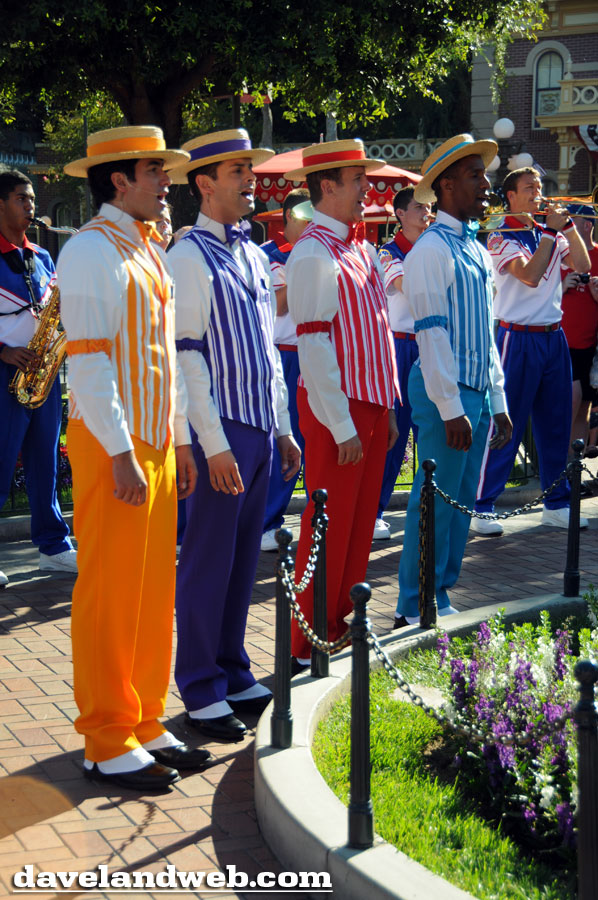 As the flags were lowered, my stepfather held his salute: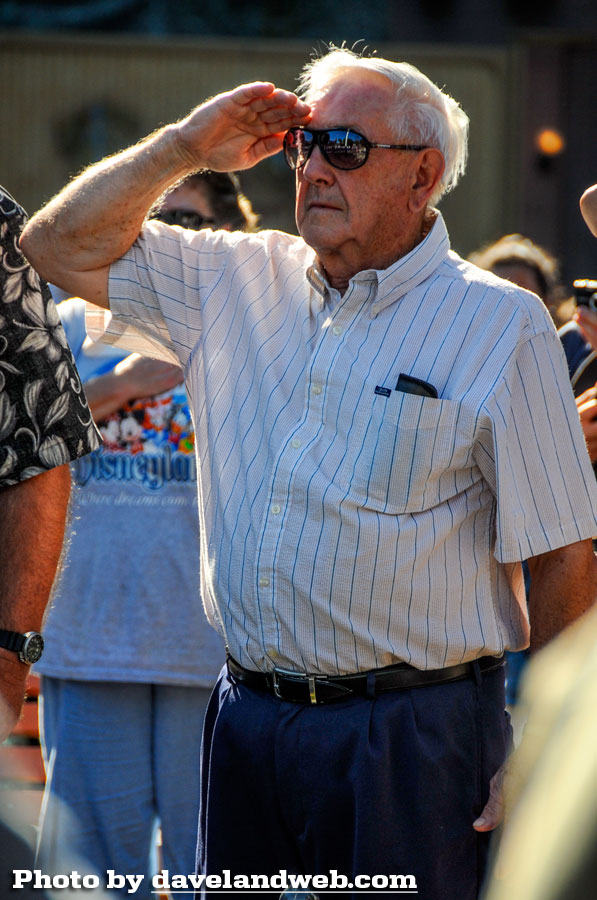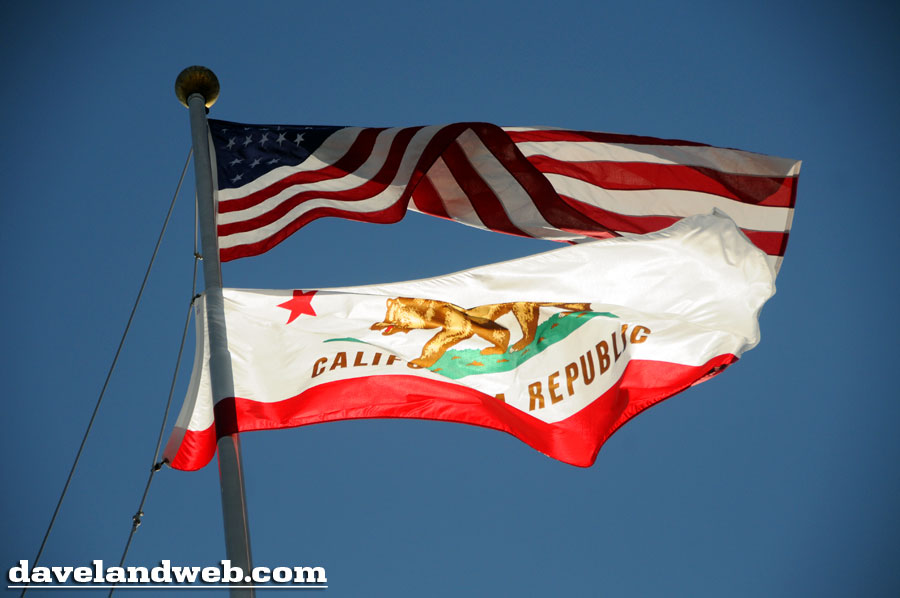 Kudos to Disneyland for continuing this fantastic daily tradition.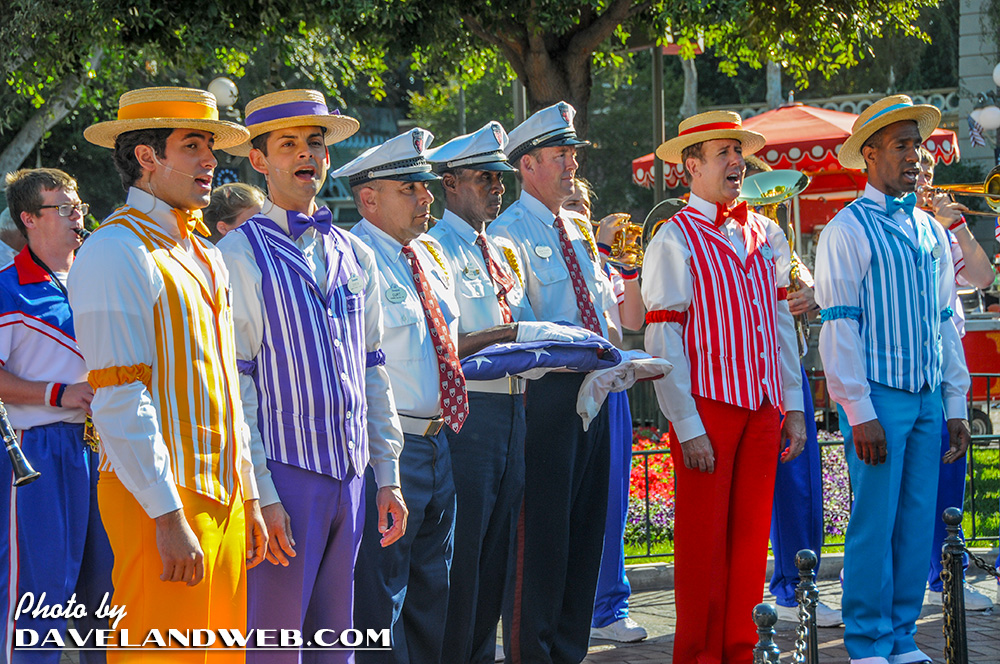 It had been a very full day, so before dinner, we headed back to the Anabella Hotel to relax for a bit. The Monorail gave our feet a rest as rode it back into Disneyland and then hopped onto the Fred Gurley at the Tomorrowland Station to take us to New Orleans Square & Club 33.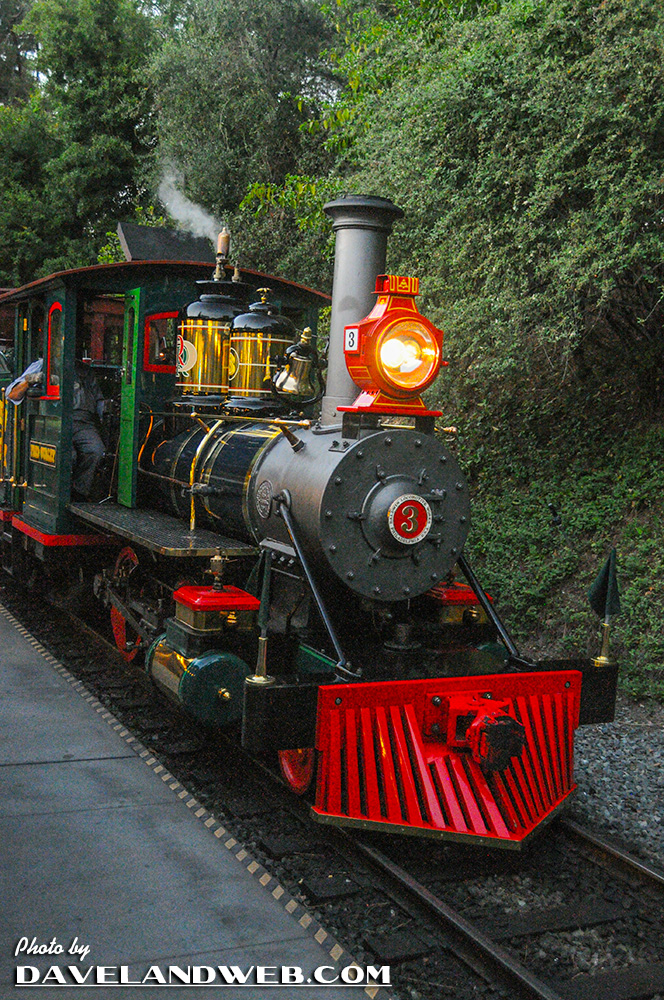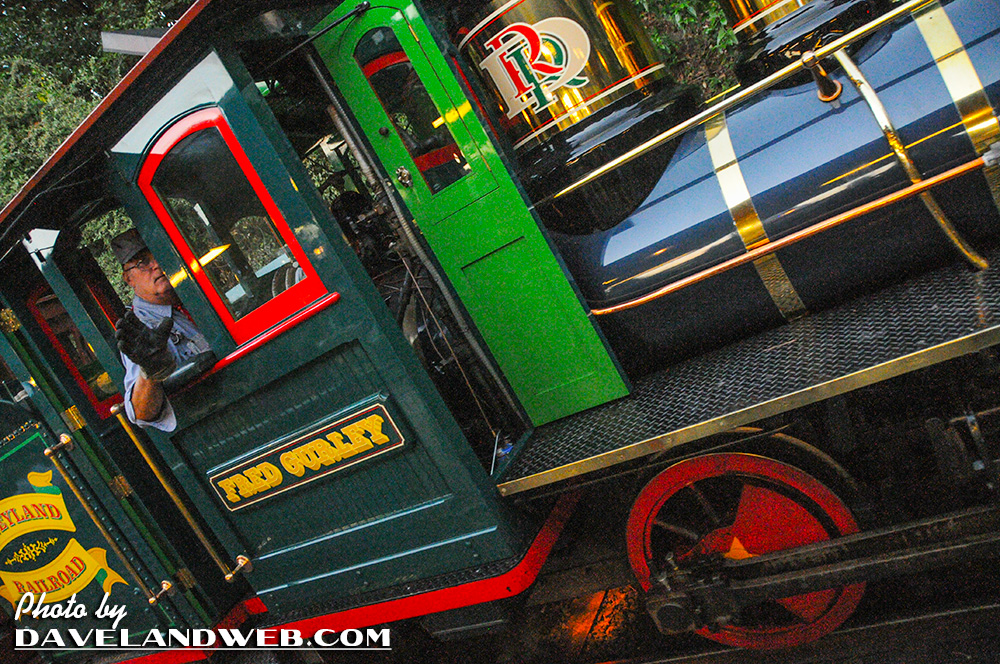 On the way I shot the Kalamazoo Handcar at the Main Street Station: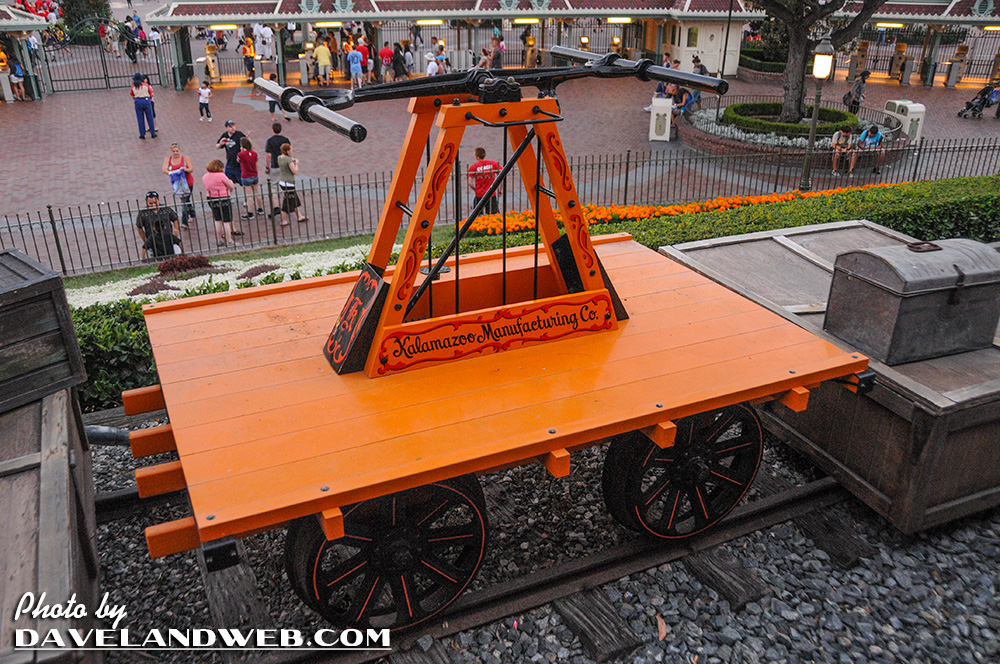 Yup...it's the same handcar: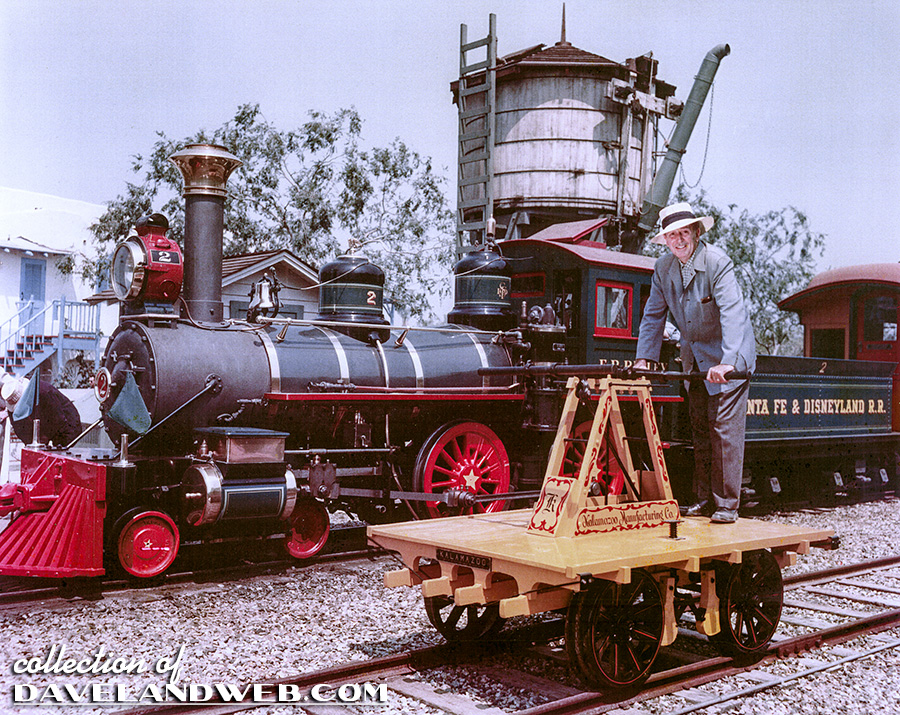 As usual, the ambiance of Club 33 was superb.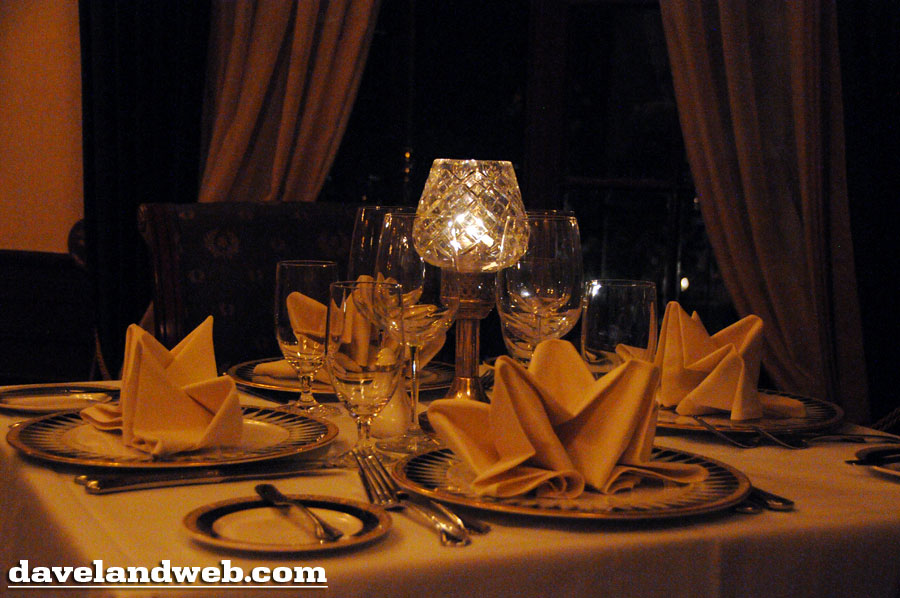 By the first course, a deliciously unique Gazpacho, mom and hubby were hooked. It was a great experience and a perfect ending to the perfect day.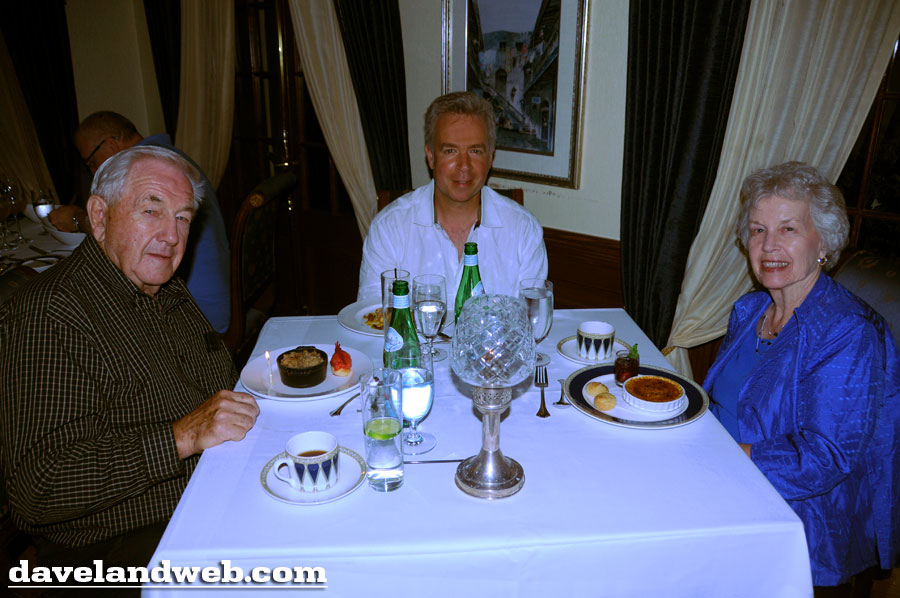 Before heading back to San Diego in the morning, we had to have a little more Disney magic. Breakfast at the Storyteller Cafe, located in the Disney Grand Californian Hotel, was perfect. Mom had a special escort to the table.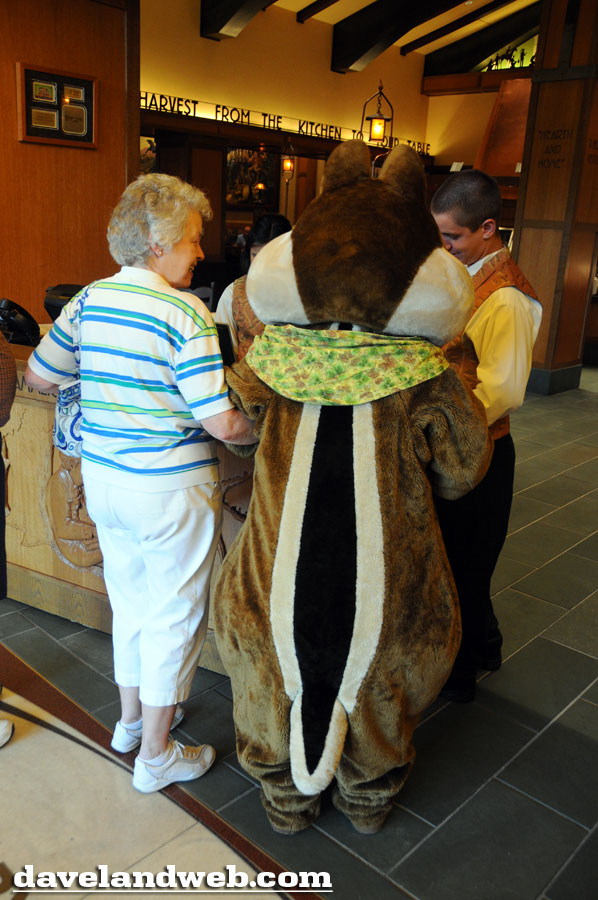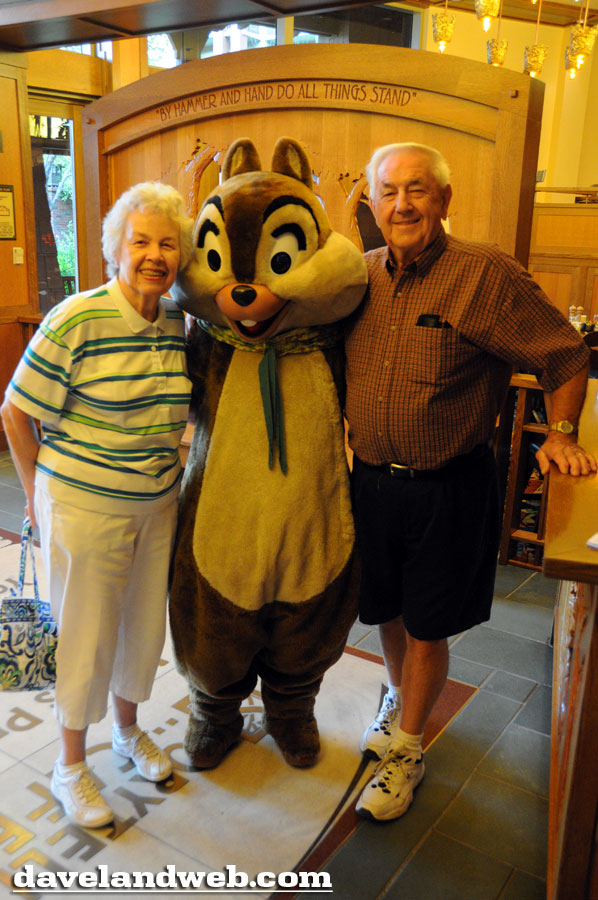 You just never know who might drop by the table at Storyteller: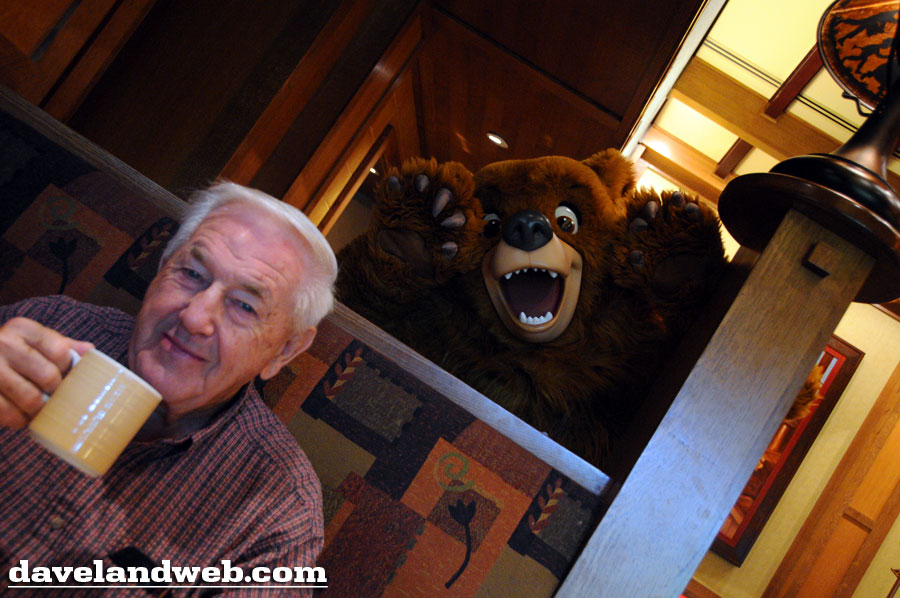 I love the large paintings that decorate the restaurant; very reminiscent of N.C. Wyeth: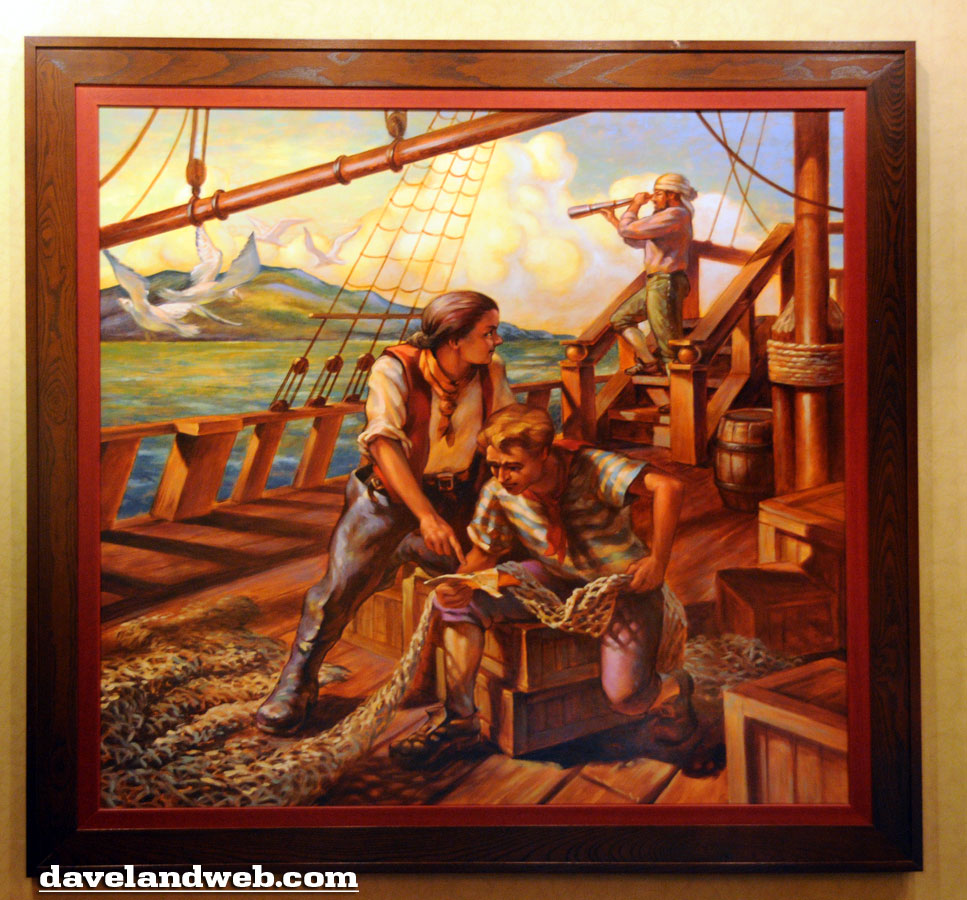 And so ends the perfect day at Disneyland. Not surprisingly, mom & hubby are already looking forward to returning next year! See more vintage & current Disneyland photos at my regular
website
.