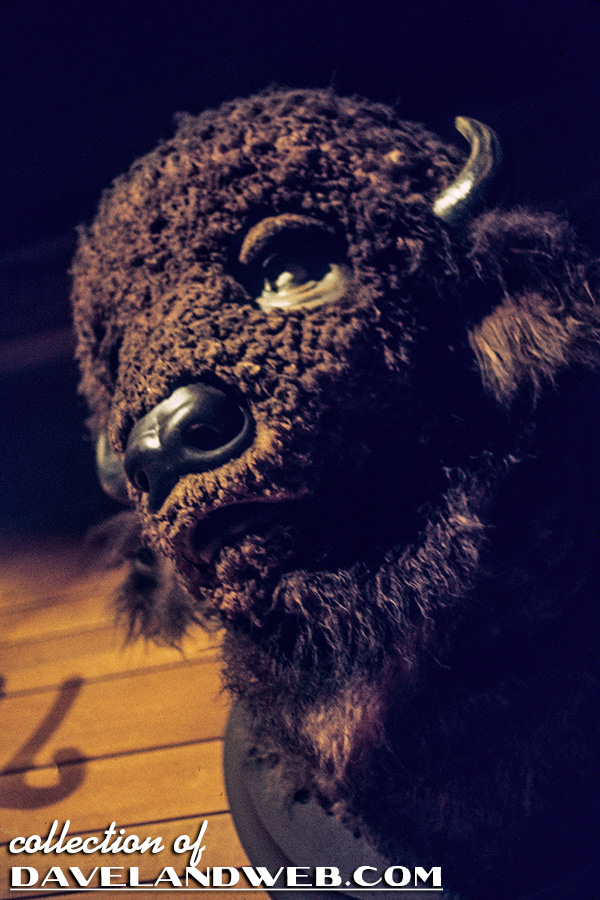 Today in the digital age, Disneyland guests will take hundreds of photos in a single day, documenting every minute detail of the park without even thinking about it. Back in the day when film ruled, it was a different story. Each picture was carefully planned, as film and processing were expensive, and it took at least a week to see what had been shot in the first place. This is why this set of September 1974 photos is so cool; the photographer did a great job of documenting the Country Bear Jamboree. Here are all the characters, presented to you in the order they were shot. The first photo shows Buff, an American bison and leader of the animal heads (voiced by Thurl Ravenscroft).
Melvin, the moose, must have been speaking when this shot was taken as the spotlight is on him. Interesting side note: he is voiced by Bill Lee, who also dubbed Christopher Plummer's voice in "The Sound of Music."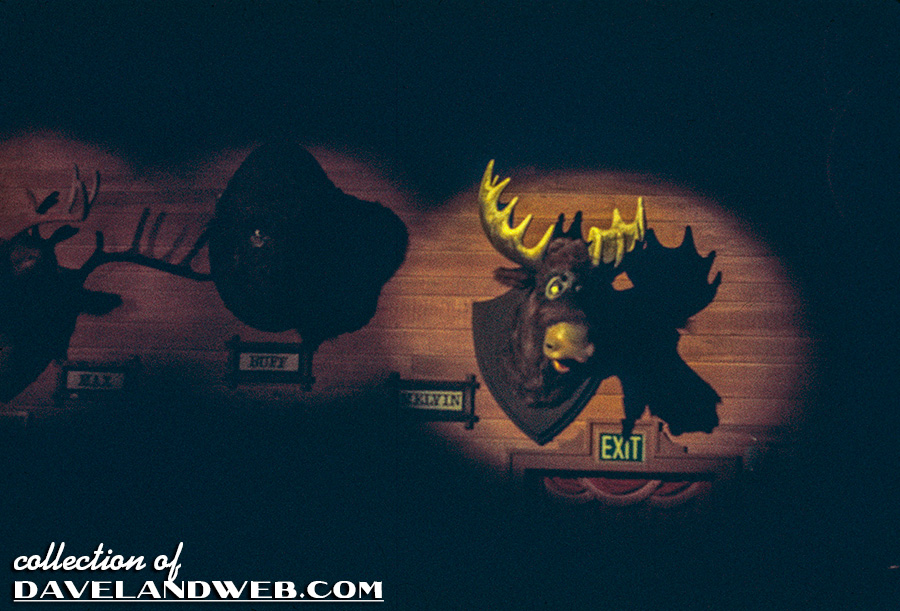 Gomer at the piano: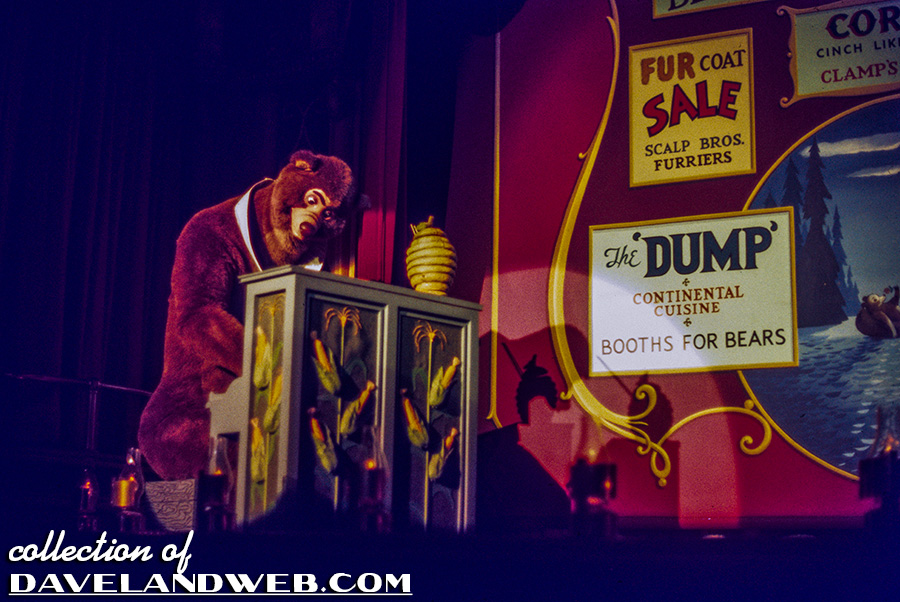 Wendell (voiced by Bill Cole):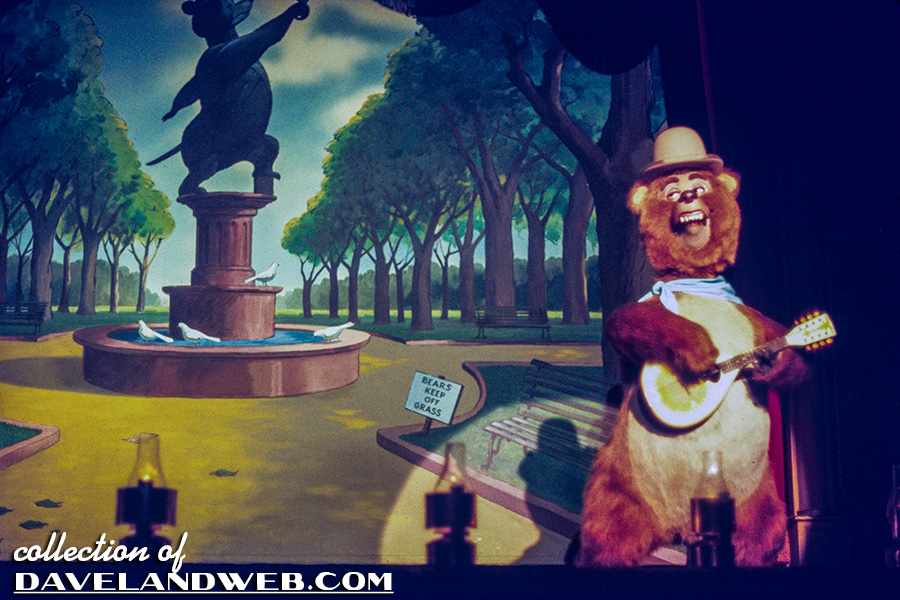 The Sun Bonnet Trio (Bunny, Bubbles, and Beulah):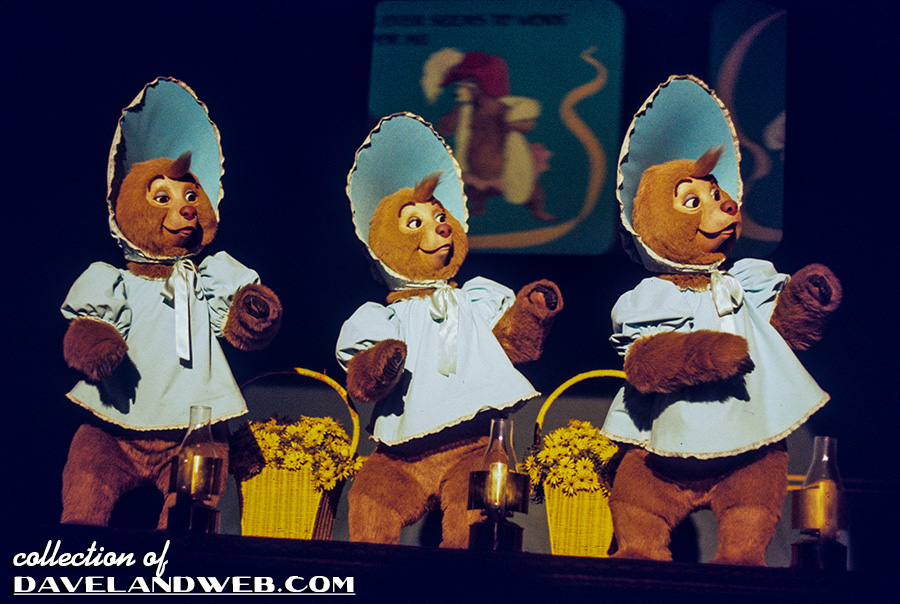 The Five Bear Rugs (Zeke, Zeb, Ted, Fred, Tennessee, and Baby Oscar):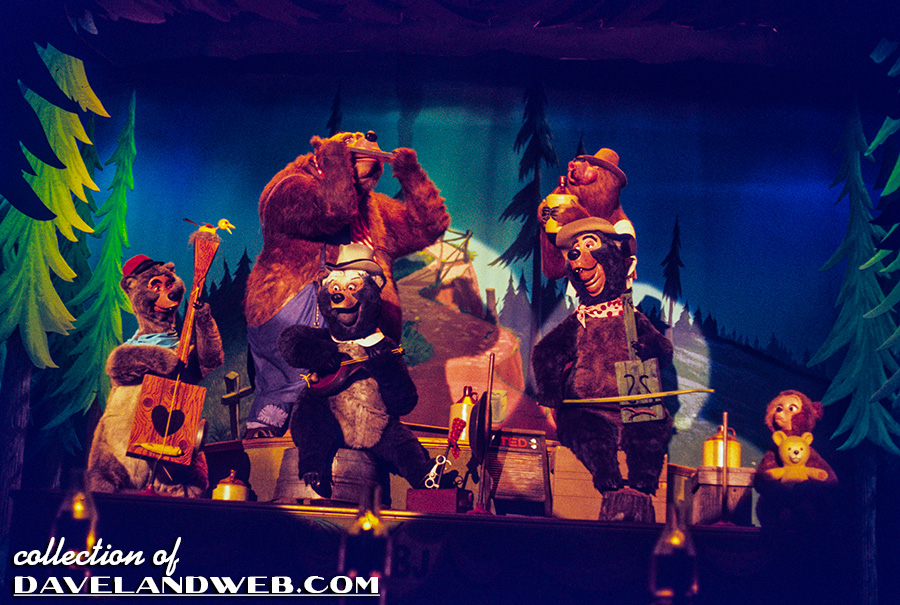 Ernest (voiced by both Van Stoneman-October 1971 until July 1975 and then Randy Sparks):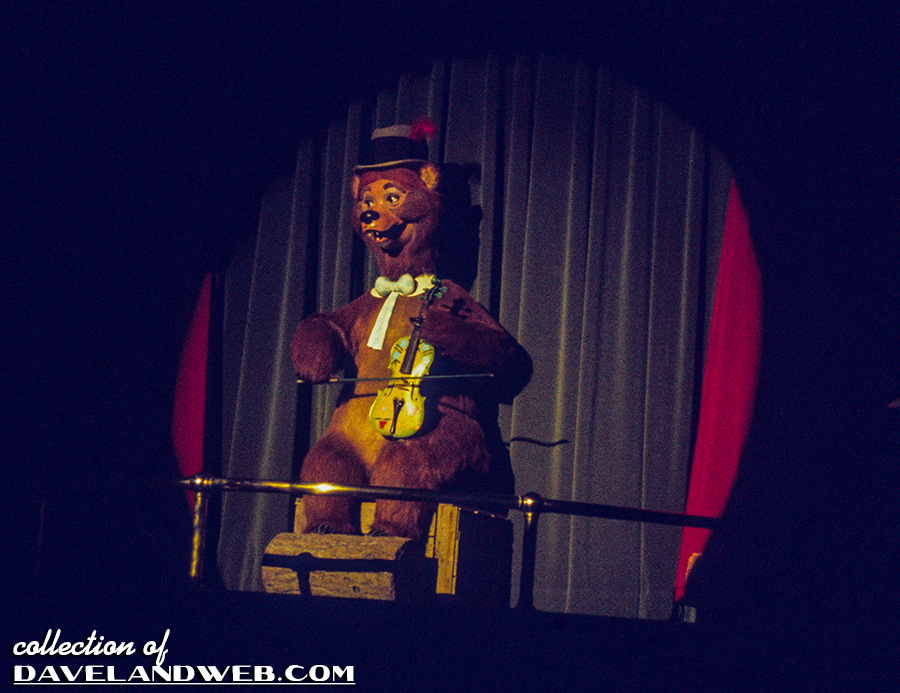 Teddi Barra (voiced by Roni Stoneman):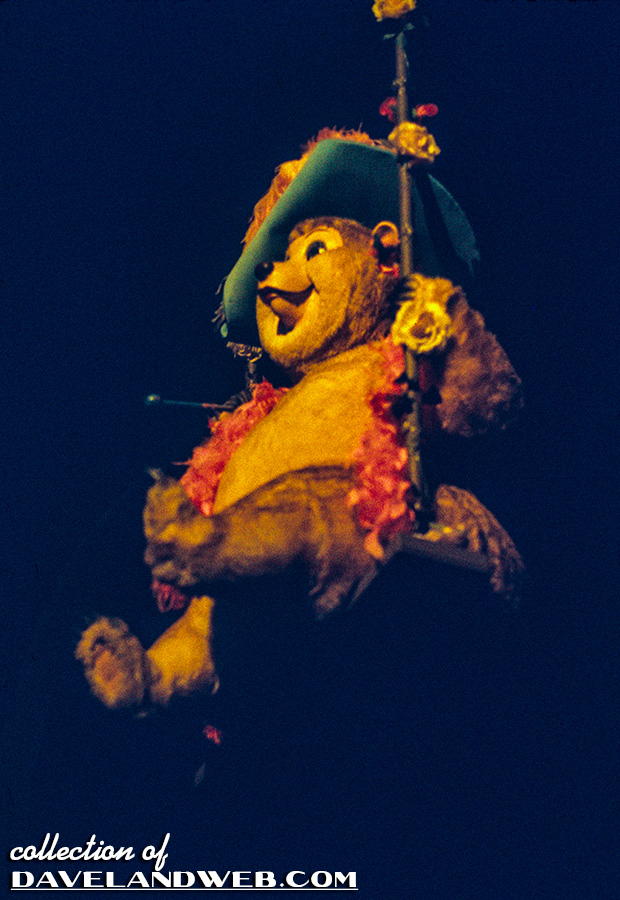 Big Al (voiced by Tex Ritter):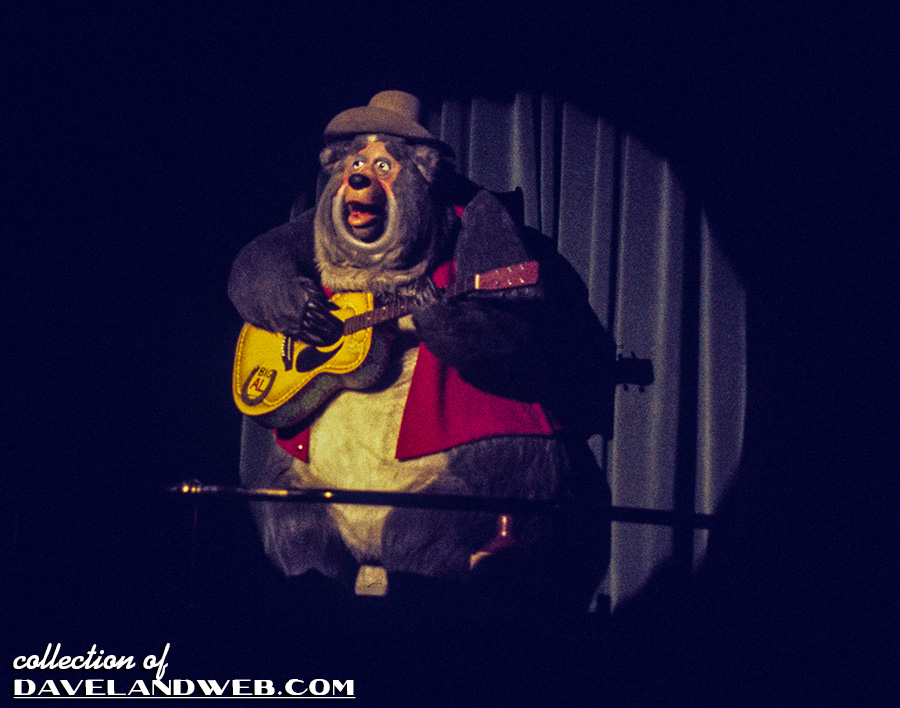 Teddi Barra, once again: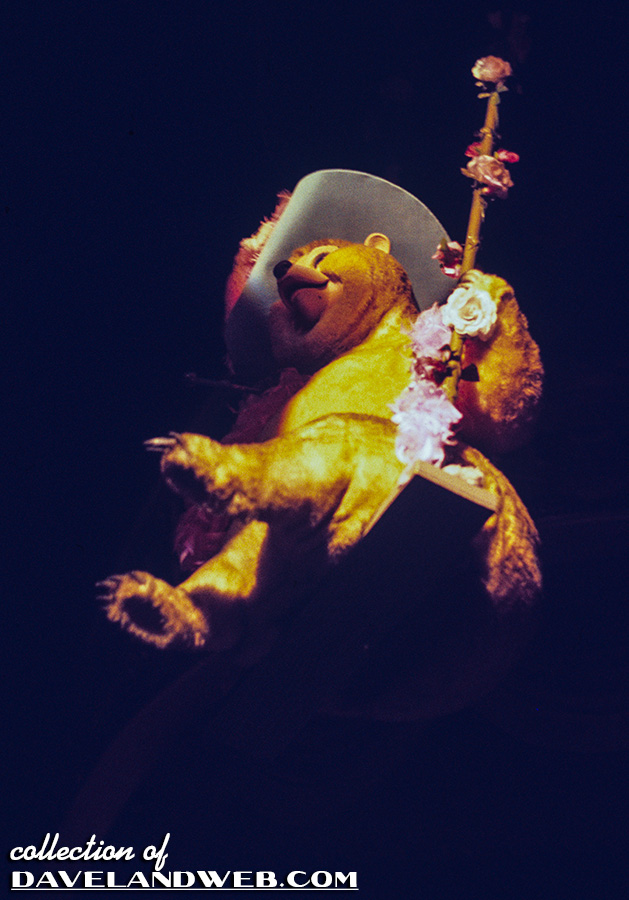 Liver Lips McGrowl (voiced by Jimmy Stoneman):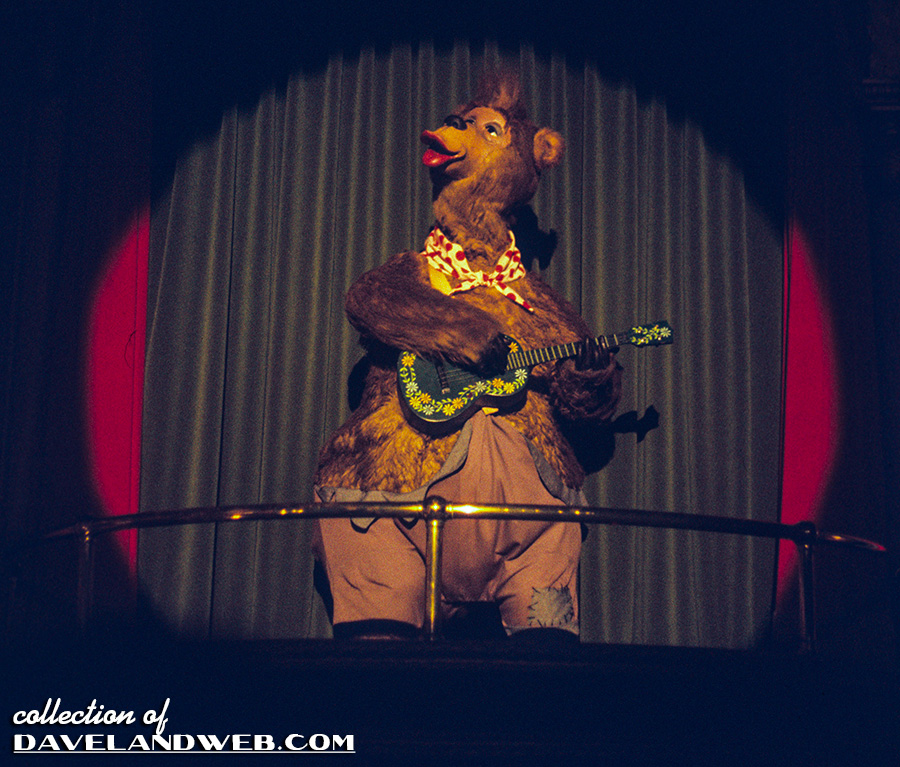 Hope you enjoyed this vintage recap of the CBJ! See more vintage Country Bear Jamboree photos at
my main website.