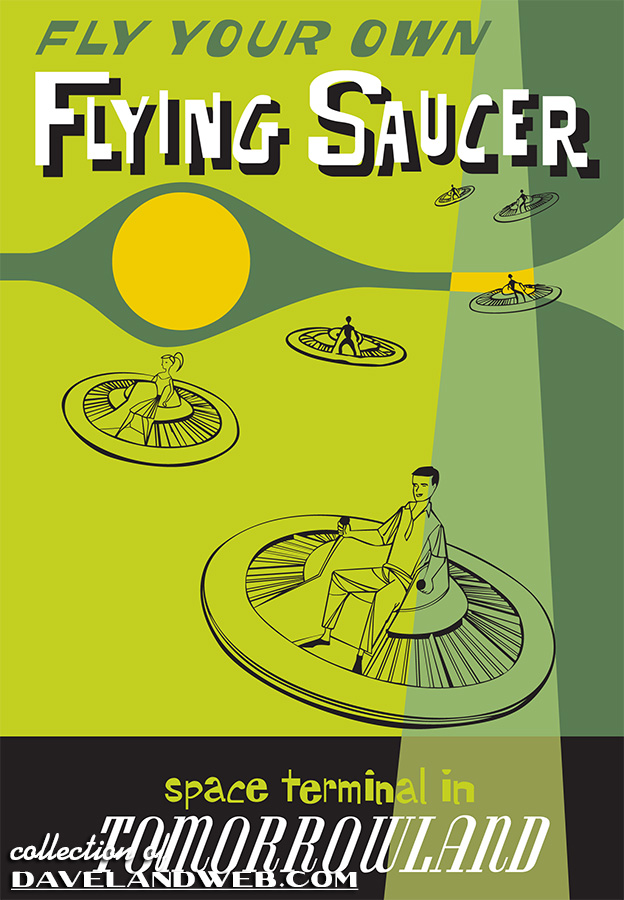 One of the most beloved Less-Than-Spectacular attractions at Disneyland was The Flying Saucers. Although they had a respectable 5-year life span, the Saucers were infamous because of their technical problems. High in fun; low on reliability.
The Flying Saucers were the last attraction to open in the "original" Tomorrowland. From August 6, 1961–August 5, 1966, The Flying Saucers floated in a 16,000 sq. ft. arena. They were designed to hold one large guest or two small ones, with 16 saucers flying at once while the other 16 were being loaded. As the ride began, air valves pushed the saucer upward so that it was floating just inches above the ground. Guests shifted their body weight to fly across the arena and tilt their saucer (imagine a giant air-hockey table). Just like bumper cars, guests could crash into each other with their saucers.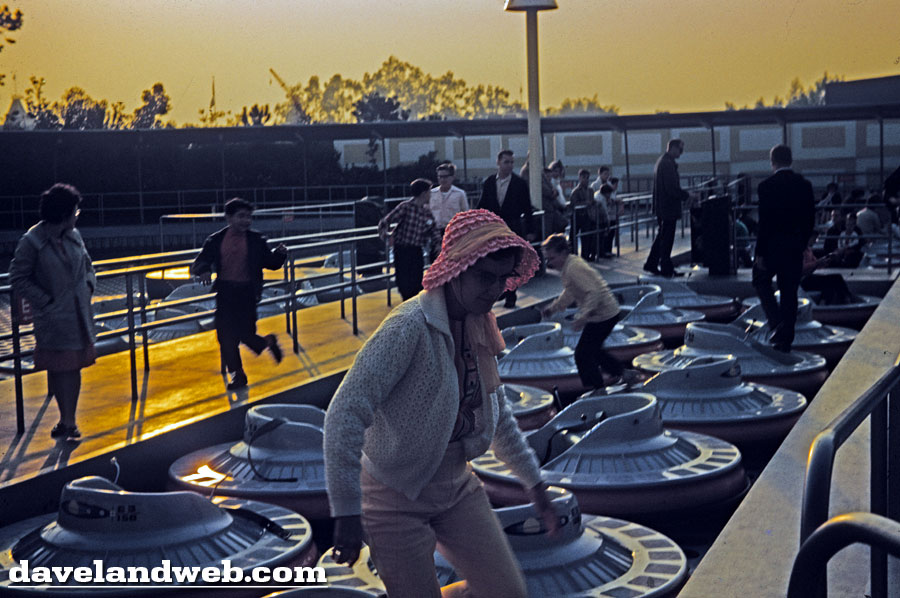 The Flying Saucers were very popular and even made the cover of National Geographic Magazine. However, numerous mechanical problems which often were in direct proportion to the weight of the guest caused their demise. If the guest was too heavy, the saucer just sat in the same place; if too light, it was hard to tip the saucer, so it just stayed in one spot, bouncing. The collision of the saucers also made the ride a natural for back injuries (oh the ambulance chasers of today would have had a field day). In addition, they sometimes wedged into each other causing the saucers to flip.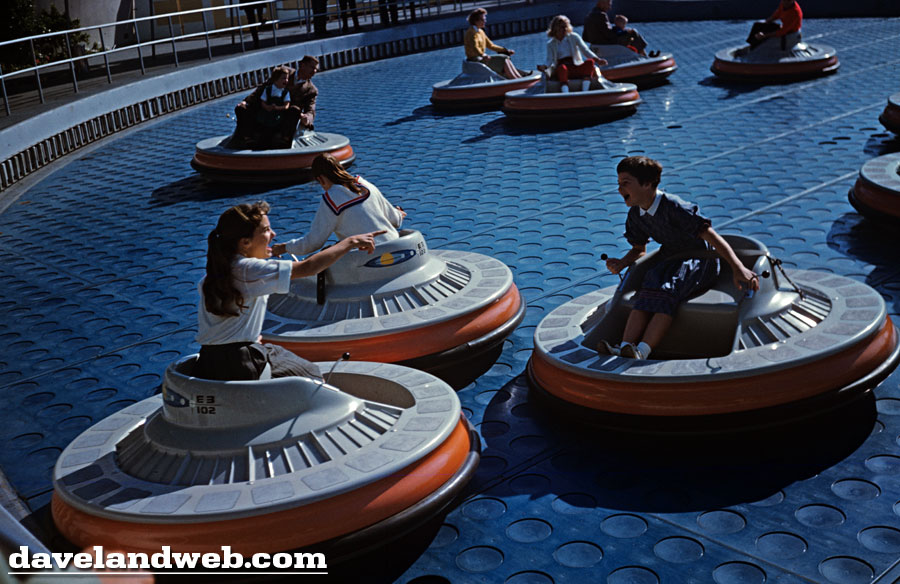 Don DeFore's son, David, was one of the original testers of the ride, back when the saucers were made of plywood and there was very little regulation over their speed. David said that the attraction was much more fun at this stage! David was so light that they had to put a keg of nails on his saucer to get it to balance and work properly.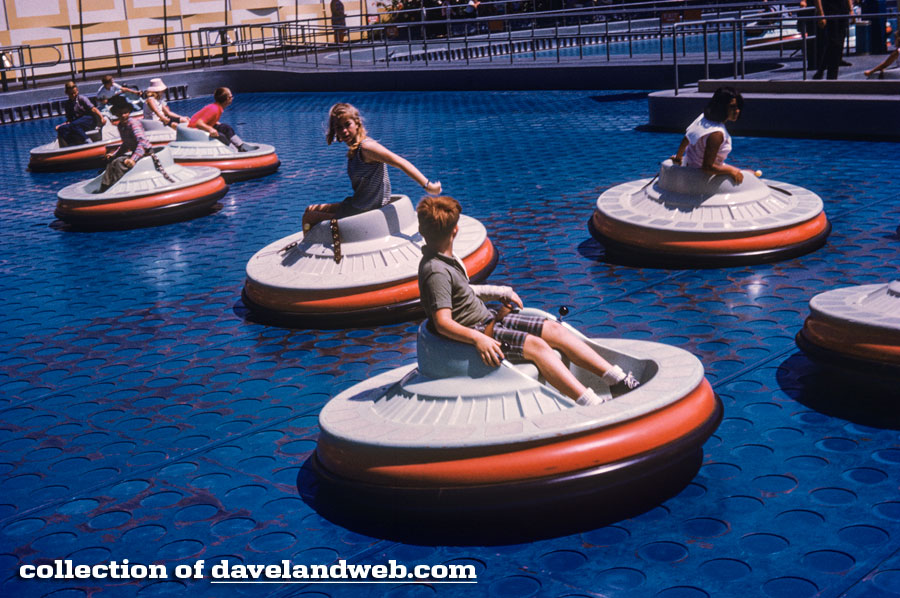 The Saucers were replaced by the Tomorrowland Stage in 1967 and Space Mountain in 1977.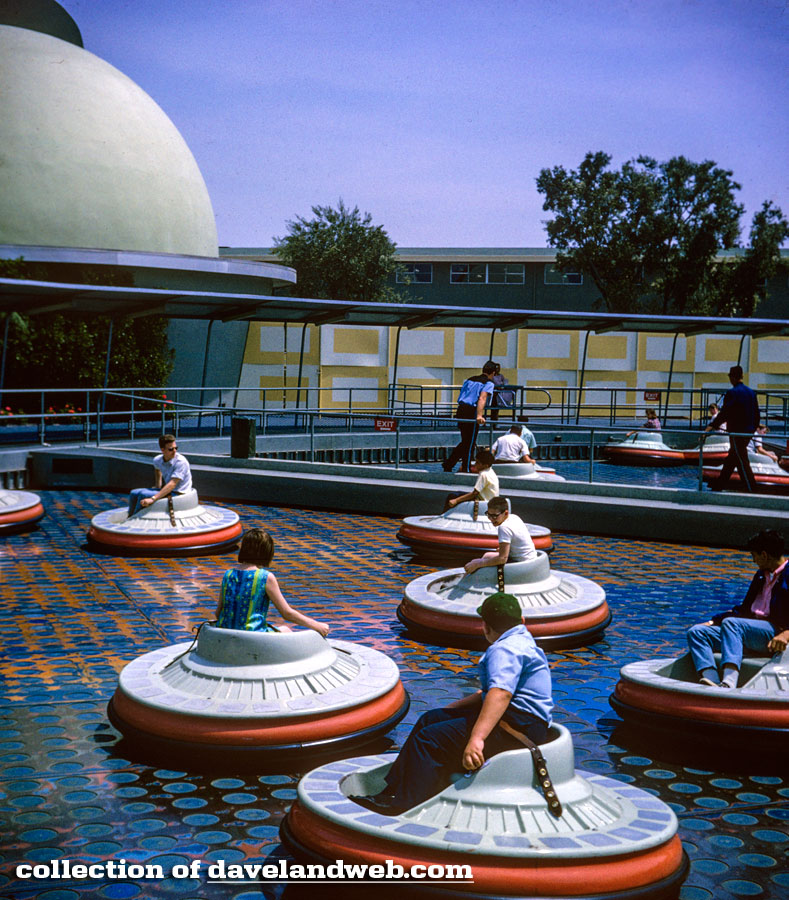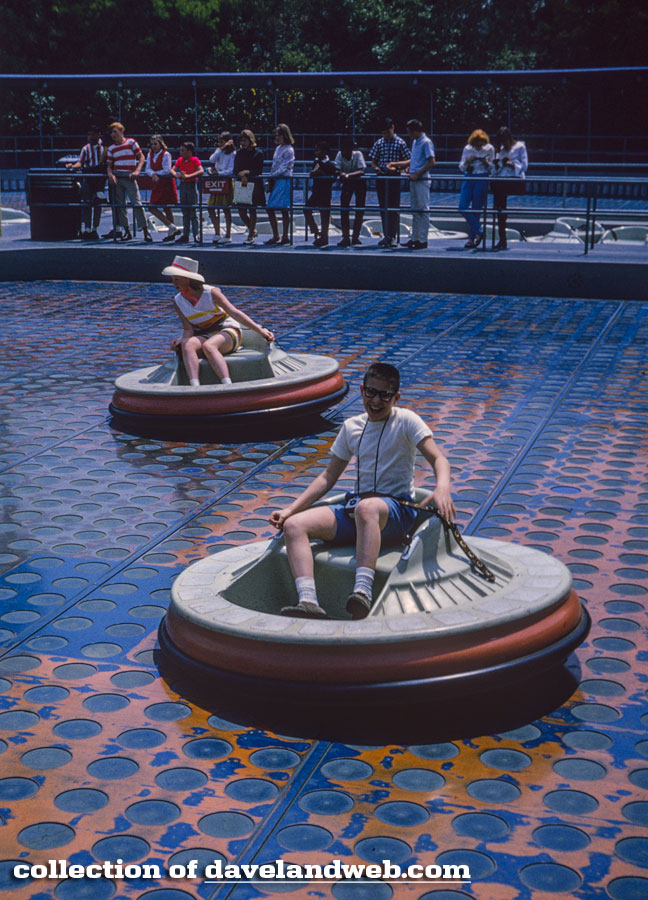 As part of the new Cars Land at Disney California Adventure, guests will get a chance to experience the fun of the Flying Saucers attraction once again, as Luigi's Flying Tires will use technological advances to create a more stable (hopefully) and reliable attraction.
More Less-Than-Spectacular Disneyland to come, 1970's style!
See more vintage Disneyland Flying Saucers photos at my regular website.