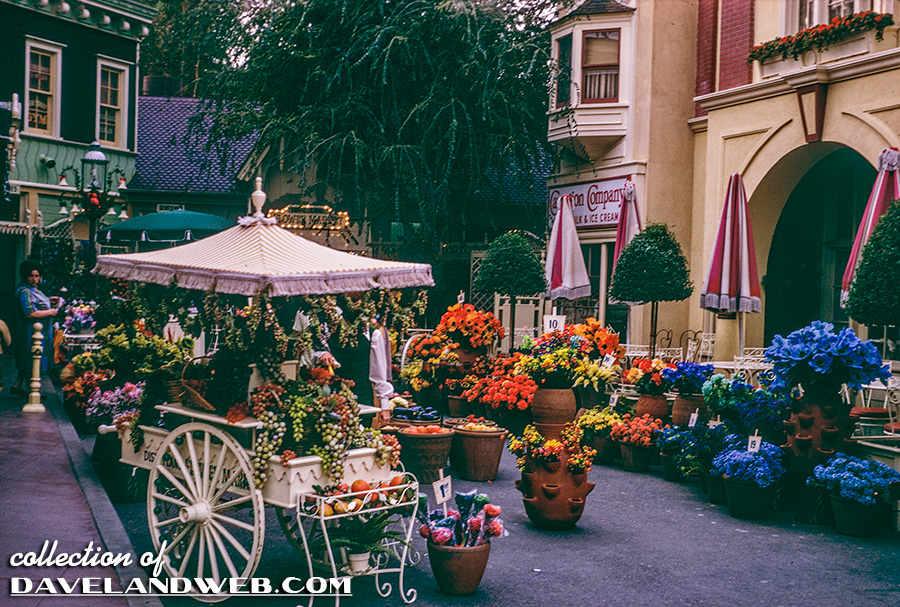 Continuing up Main Street on our December 1969 journey we'll make a pit stop on West Center Street to check out the plastic flora at the Flower Market. A little further up at the end of Main Street we encounter the Plaza Pavillion.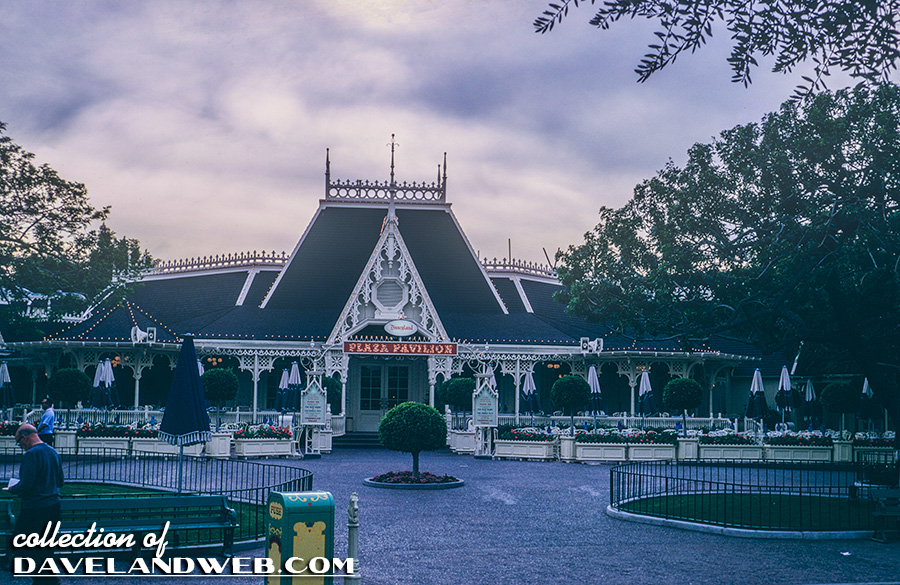 Zooming in, it's still hard to read the sign, but it would appear that The Pavillion is closed and guests are advised to check out The Blue Bayou Restaurant, The Creole Cafe, and The Tomorrowland Terrace.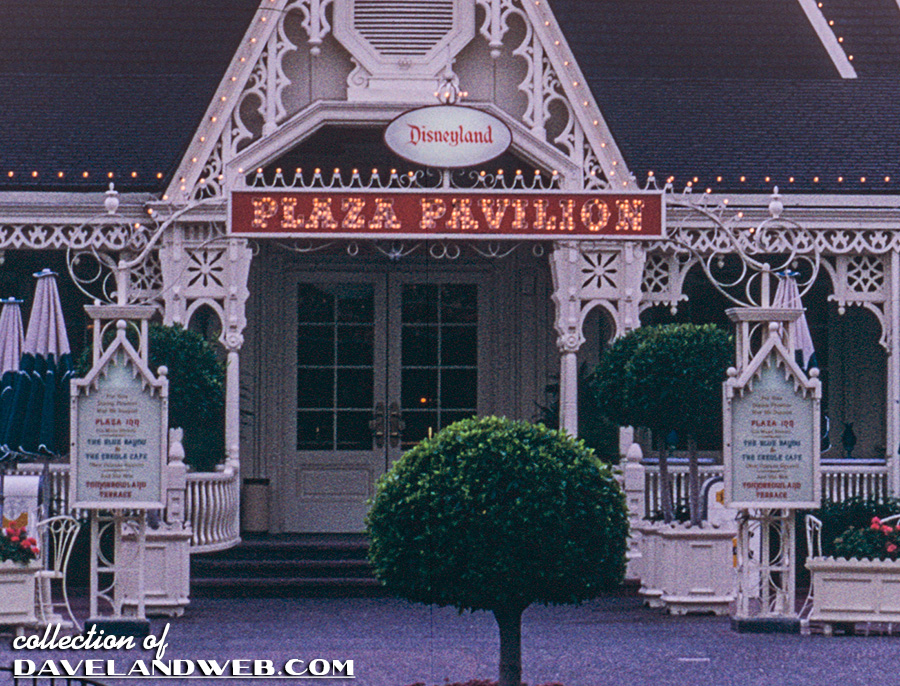 A lone White Wing makes his way towards the Castle, doing the essential duty of keeping the park immaculate.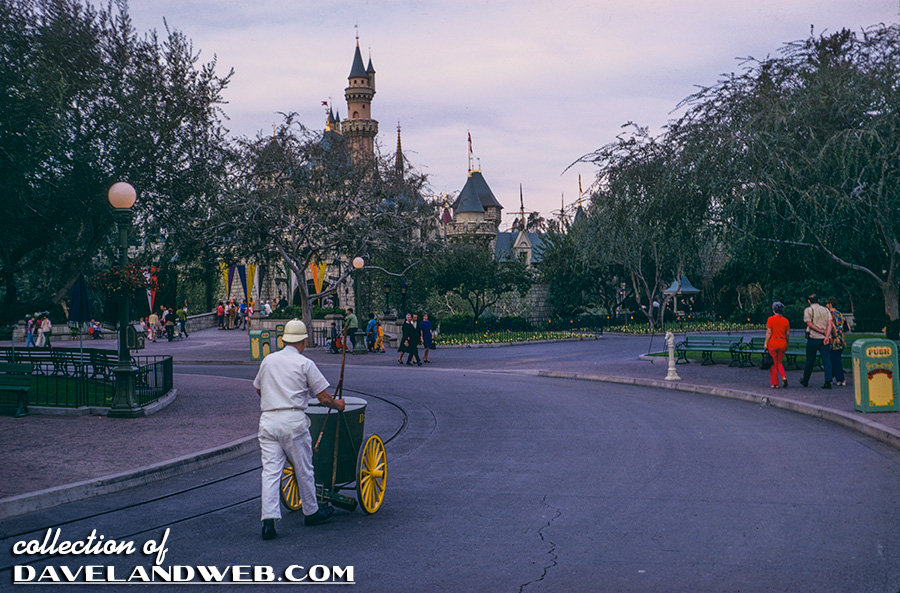 The Sleeping Beauty Castle: this photo really needs no description.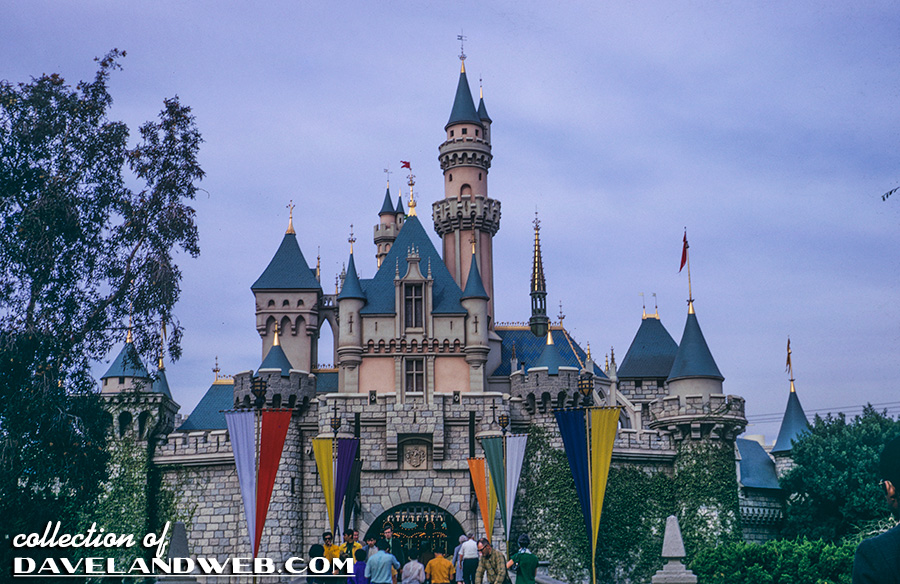 On the other side of the castle at the farthest reaches of Fantasyland is it's a small world. When this photo was taken, it still was sponsored by the Bank of America.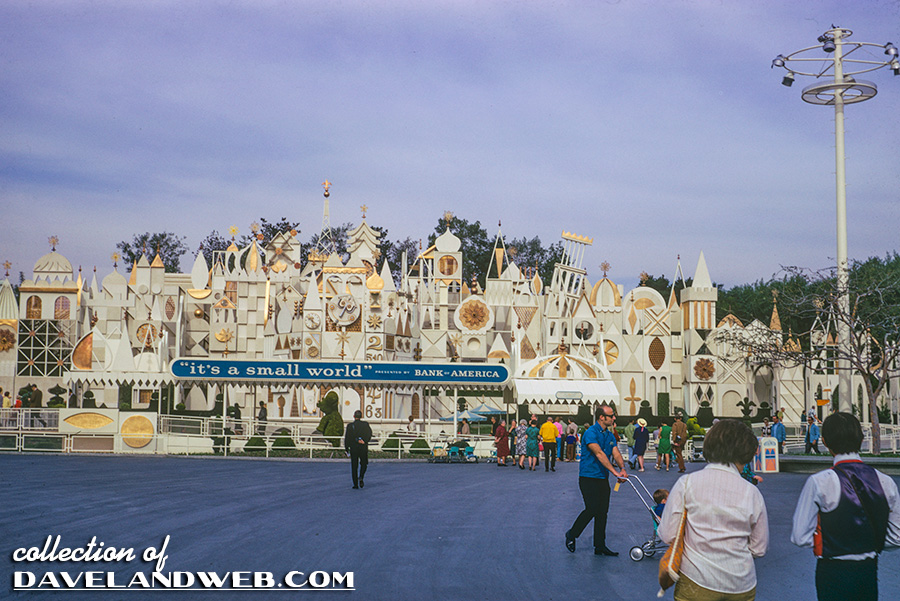 Over in Frontierland we see The Columbia Sailing Ship.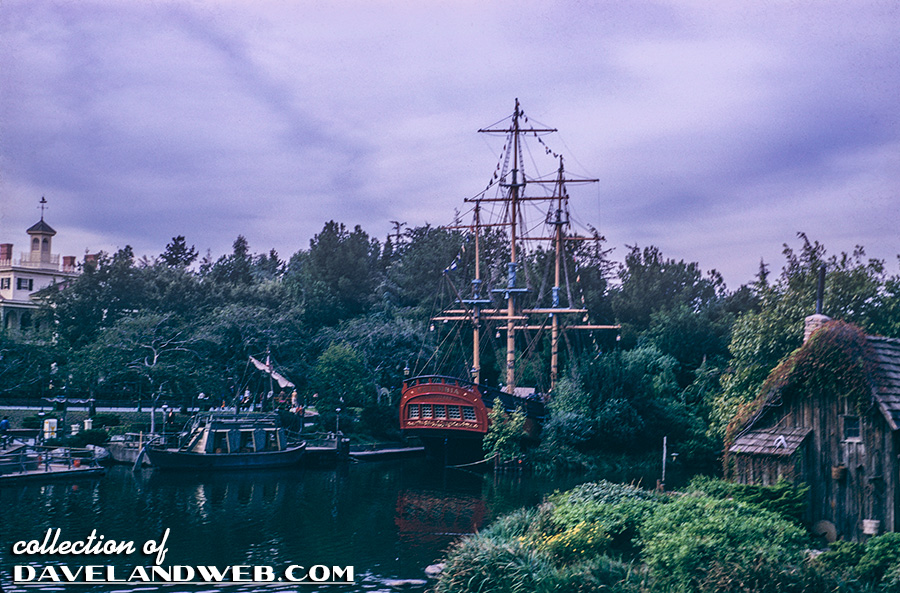 Zooming in, we see The Haunted Mansion, which was only a few months old when this photo was shot. Sure, it had been built long beforehand, but the attraction opened August 9, 1969. An operating Keelboat can be seen in the foreground.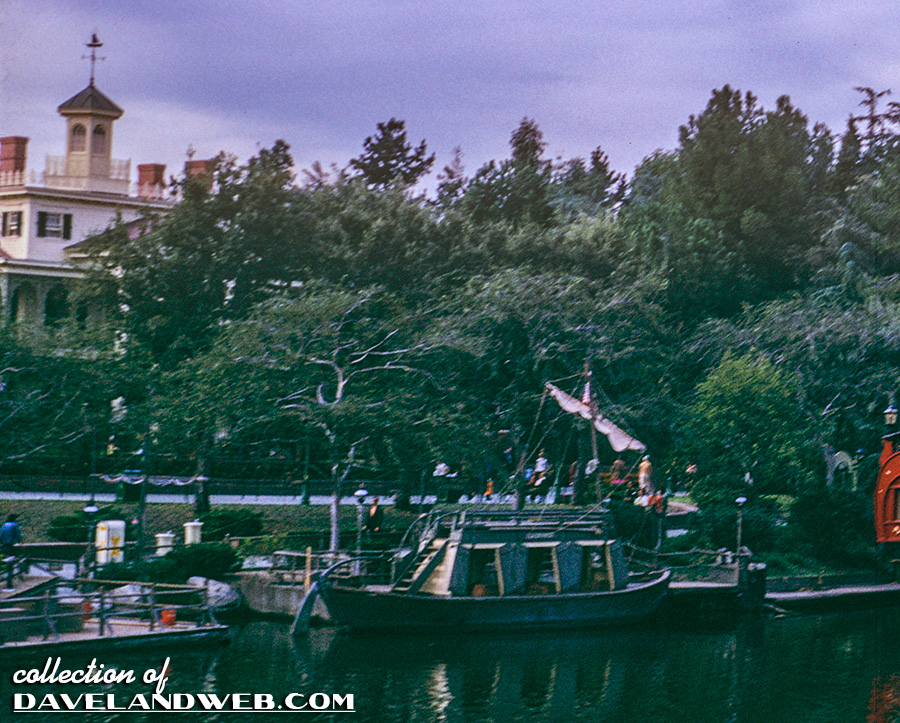 Last one for today is the Indian Burial ground that guests used to see towards the end of their Rivers of America journey.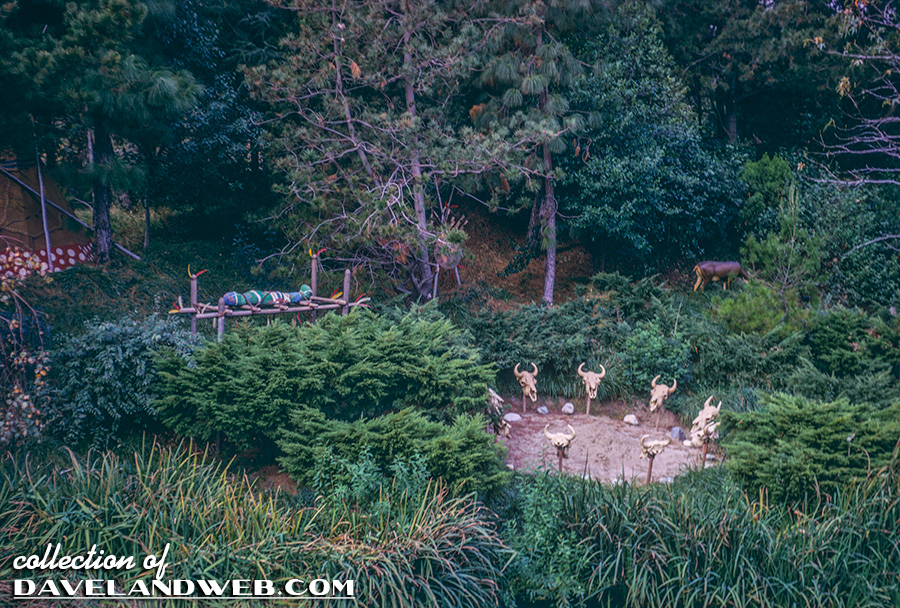 See more vintage & current Disneyland photos at
my main website.