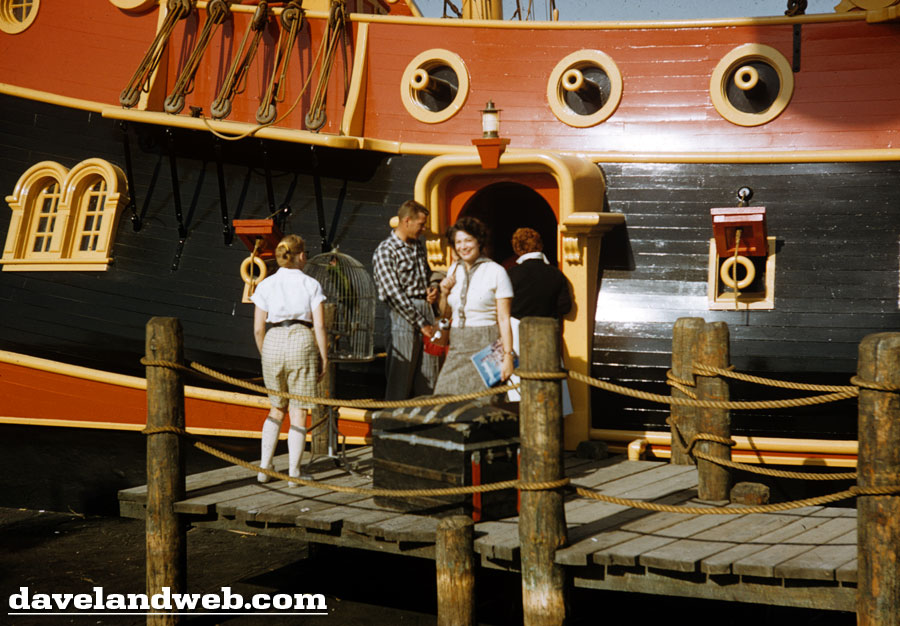 This undated photo shot at the Chicken of the Sea Pirate Ship Restaurant is from either 1956 or 1957. How do I know? Just check out that little beauty in the young maiden's hand: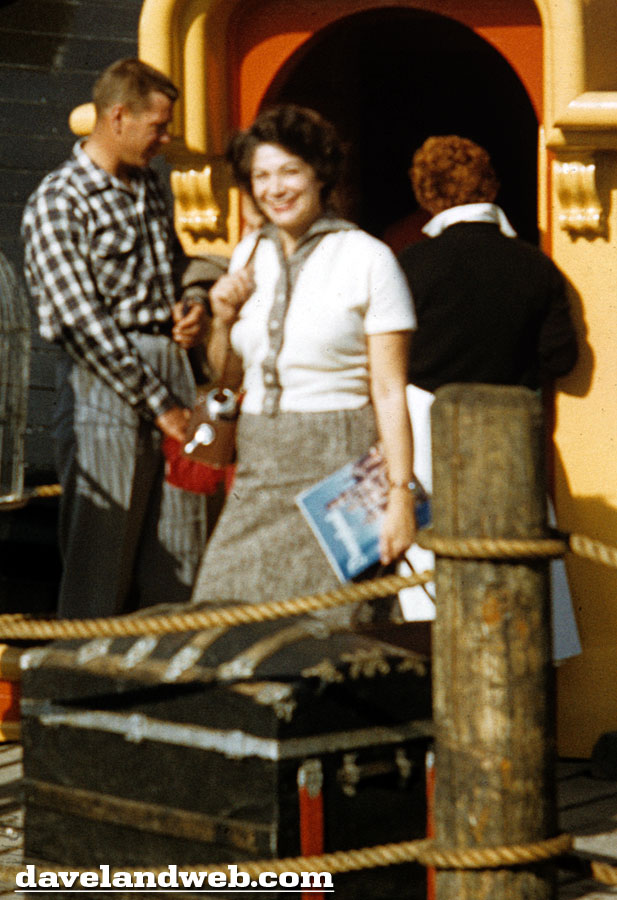 Want any even closer look? The following photos are from my own 1956 Disneyland Guidebook. The cover is a little worn, but the interior pages are still in pretty good shape.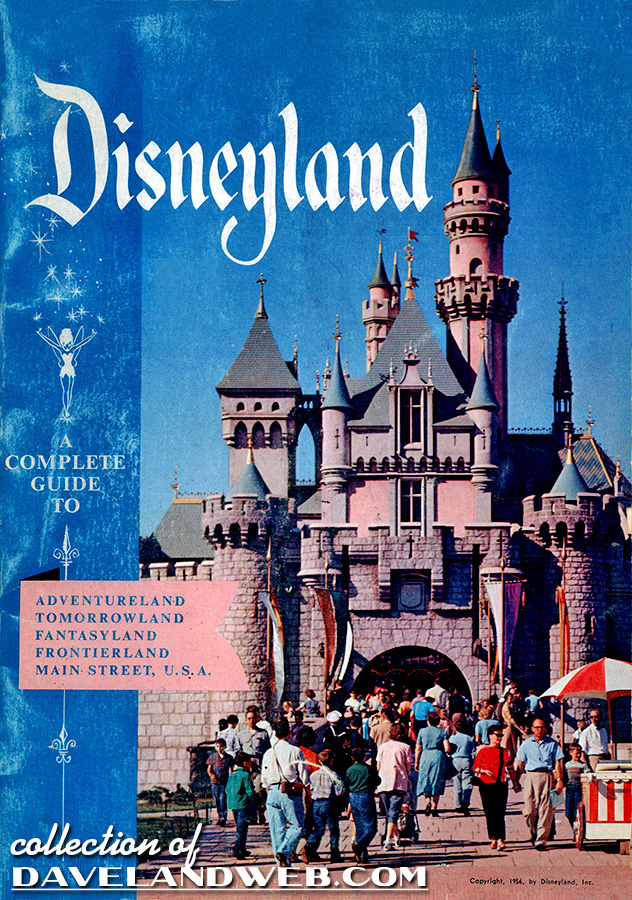 Over the next few days, I will be doling out a few pages at a time from this wonderful park souvenir. You have no idea how much I love the retro design of this piece!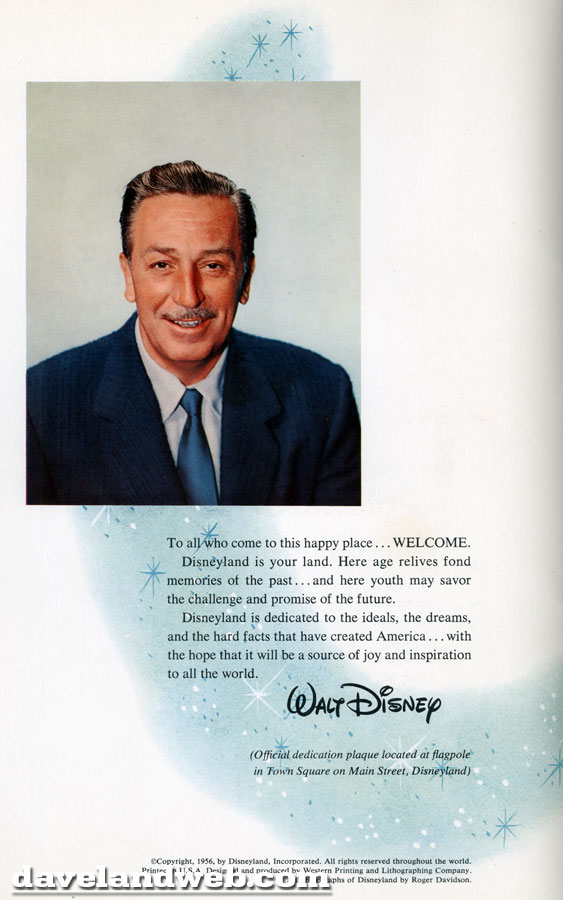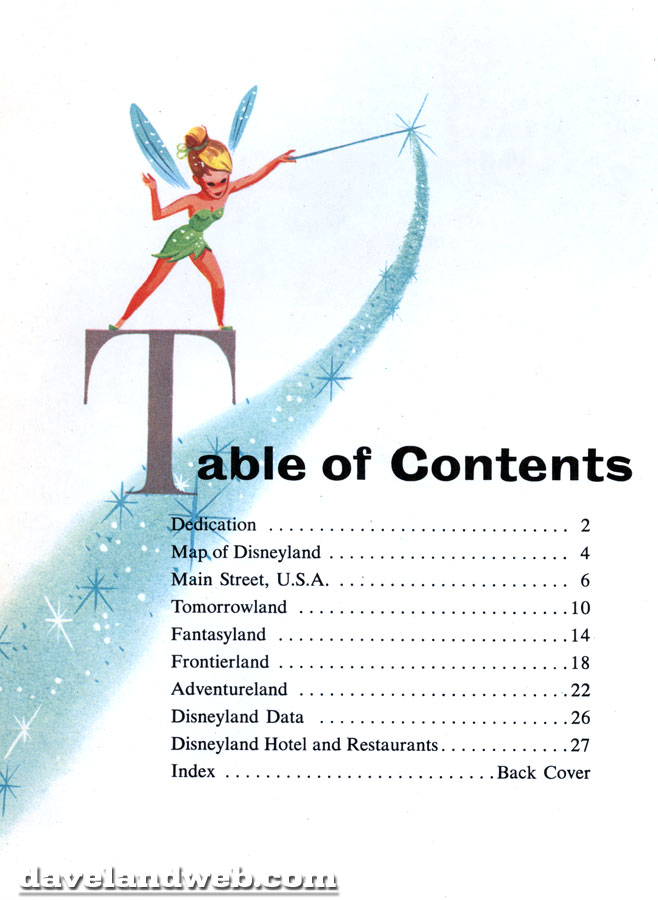 Hard to imagine a time before the Matterhorn, but you can clearly see it missing from this park map: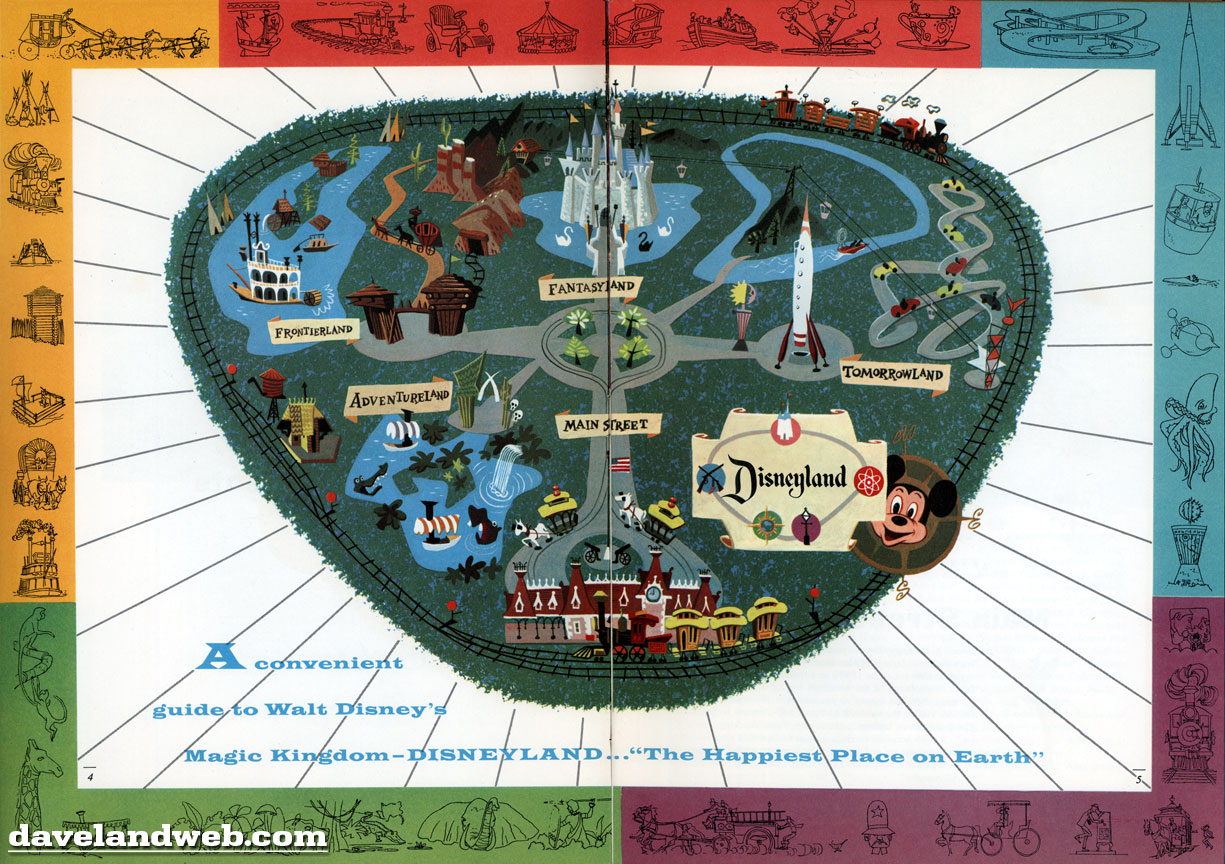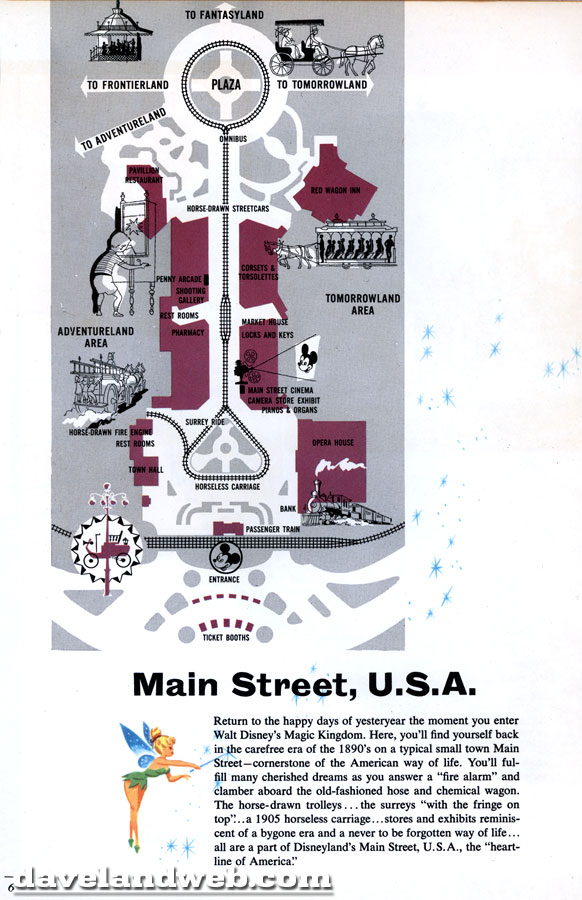 See more vintage Disneyland Brochures at
my main website.