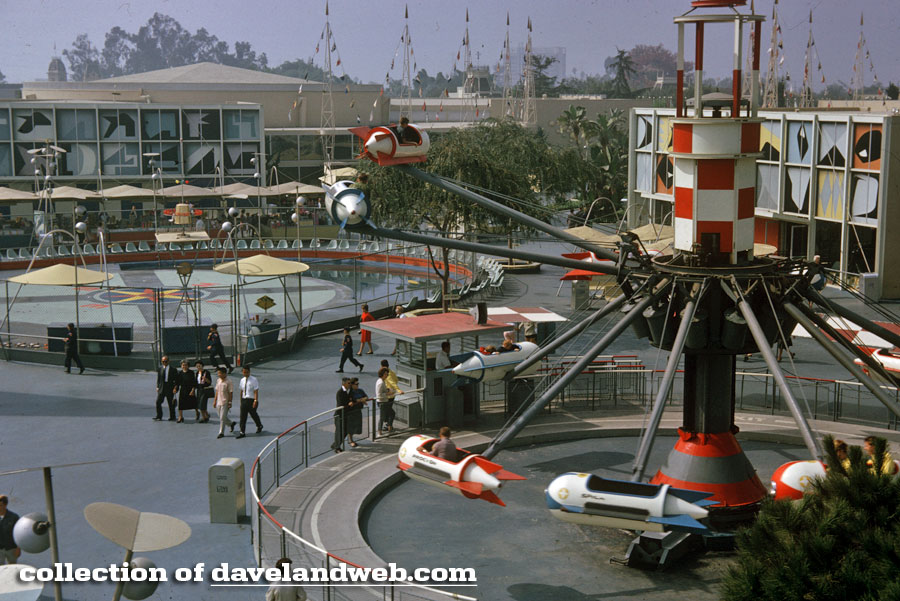 This October 1962 image of the Astrojets attraction in Tomorrowland yields not one, not two, but FOUR detailed views! What a great overview the Skyway provides of the Flight Circle!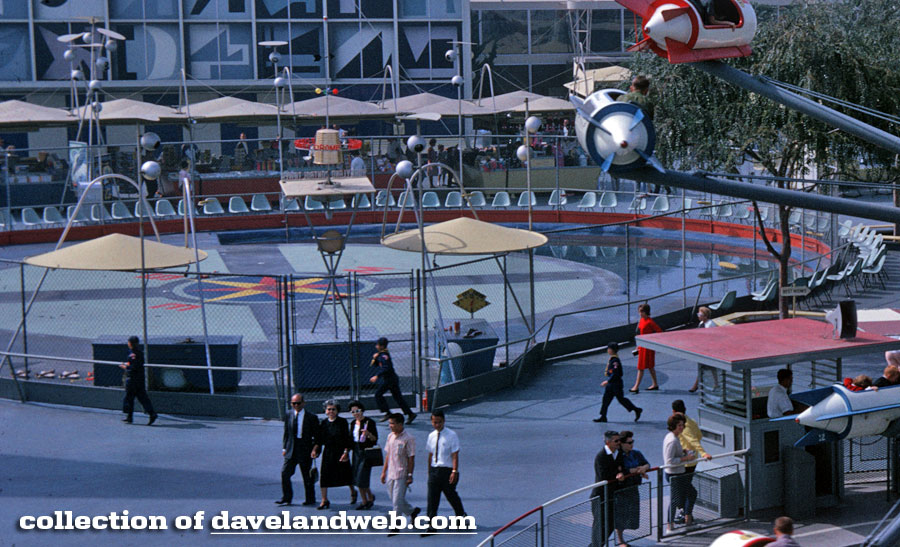 This poor little Boy Scout/Cub Scout was probably hoping to see a show; unfortunately it appears that the Flight Circle is on break. Dig those models all lined up on display ready to fly for the amusement of the guests.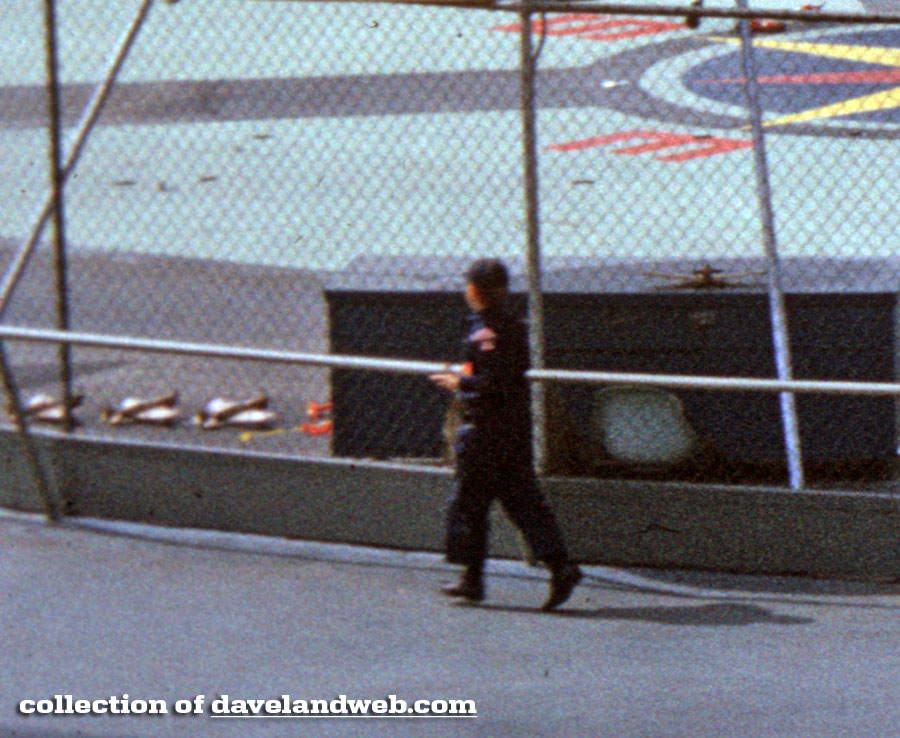 The gigantic Thimble Drome thimble, with the souvenir hat stand in the background: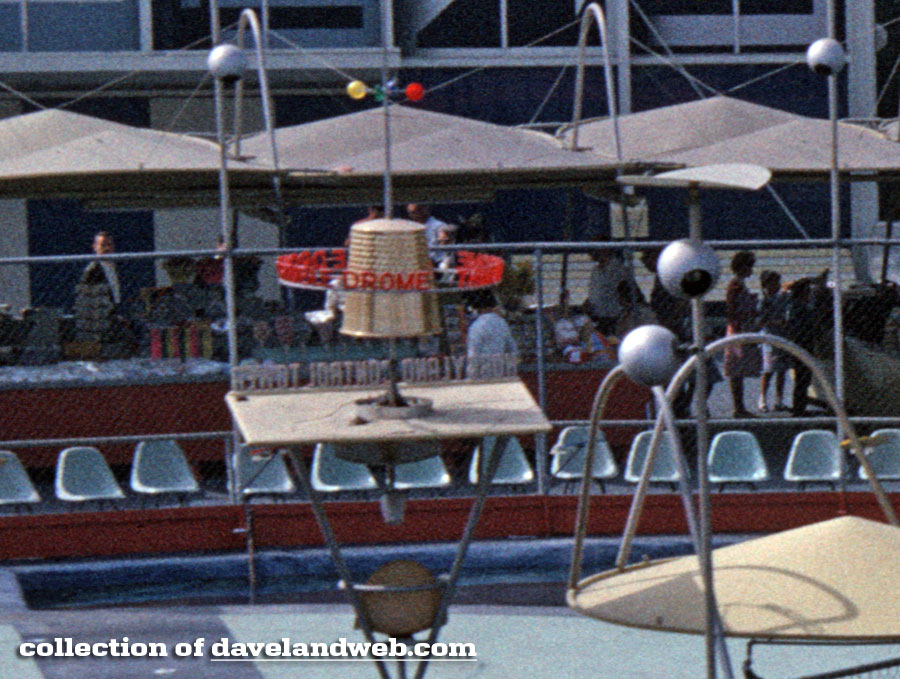 A closeup of one of the Astrojets Jets; note the little girl ducking down. She can't take the view!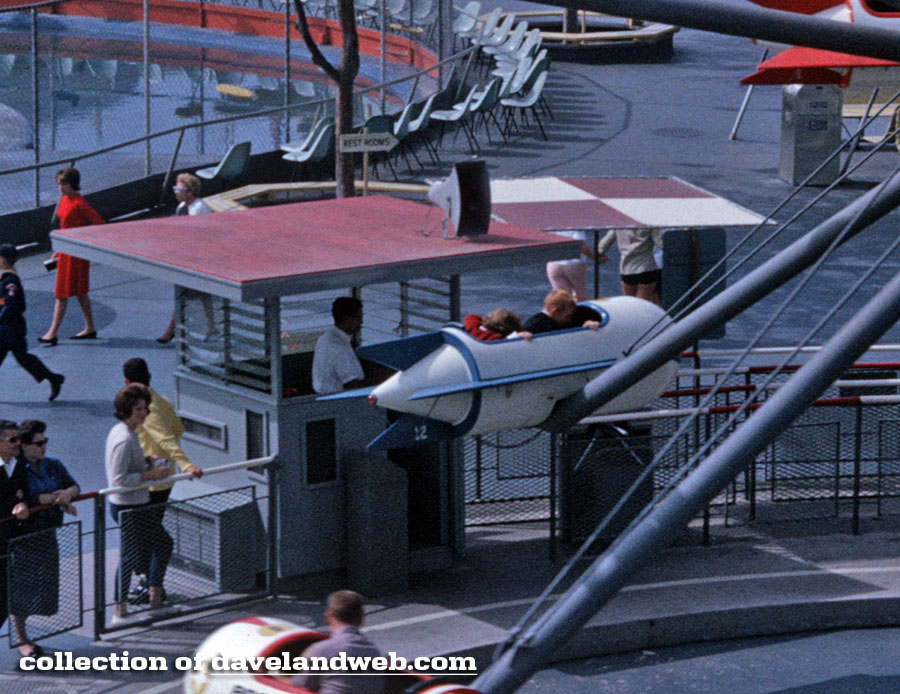 Fast forward to August 1970; "new" Tomorrowland is three years old by this time, but the Rocket Jets are still a thrilling attraction located high on top of the PeopleMover platform.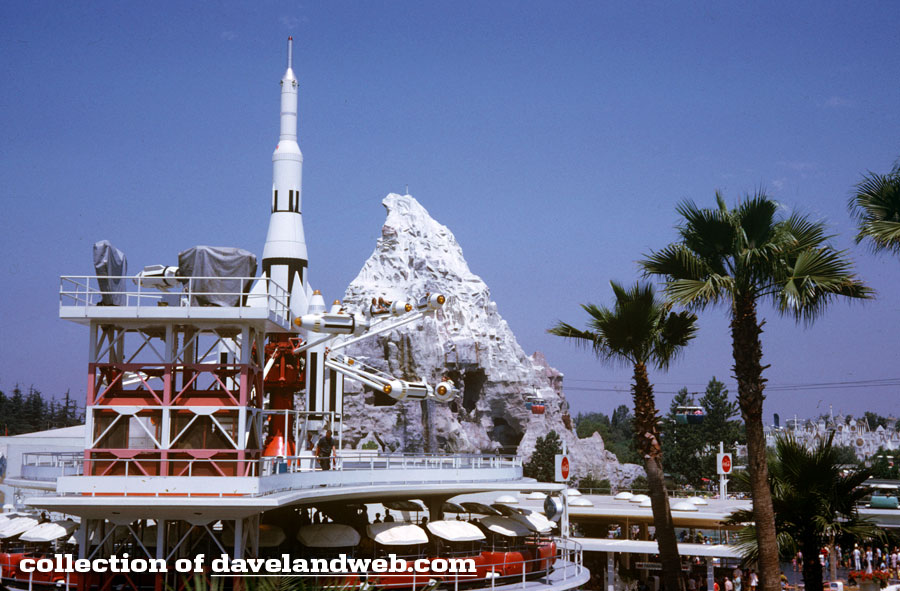 Not for those who have a problem with heights!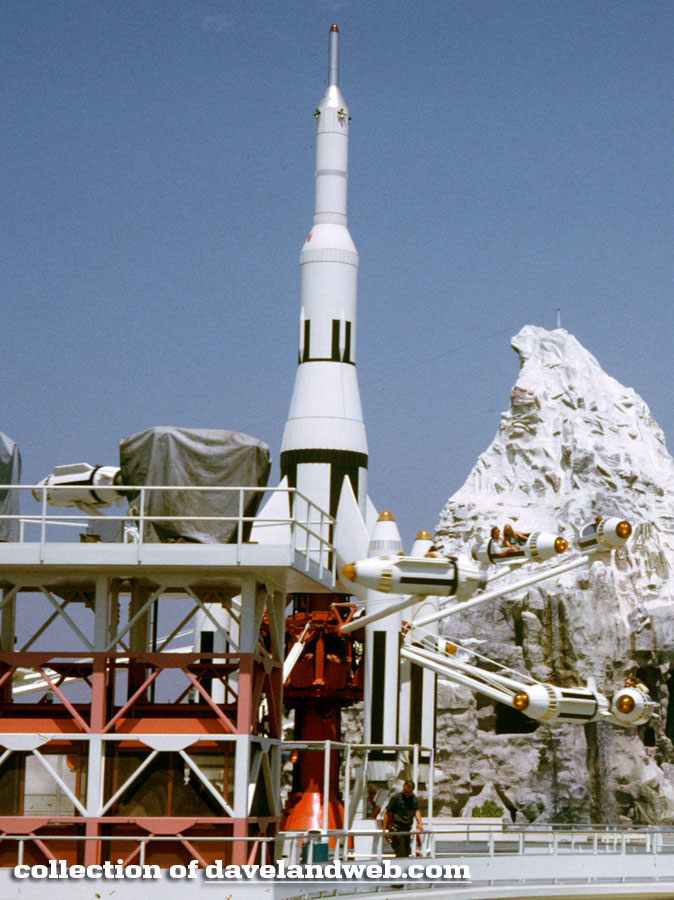 The present day incarnation of this attraction: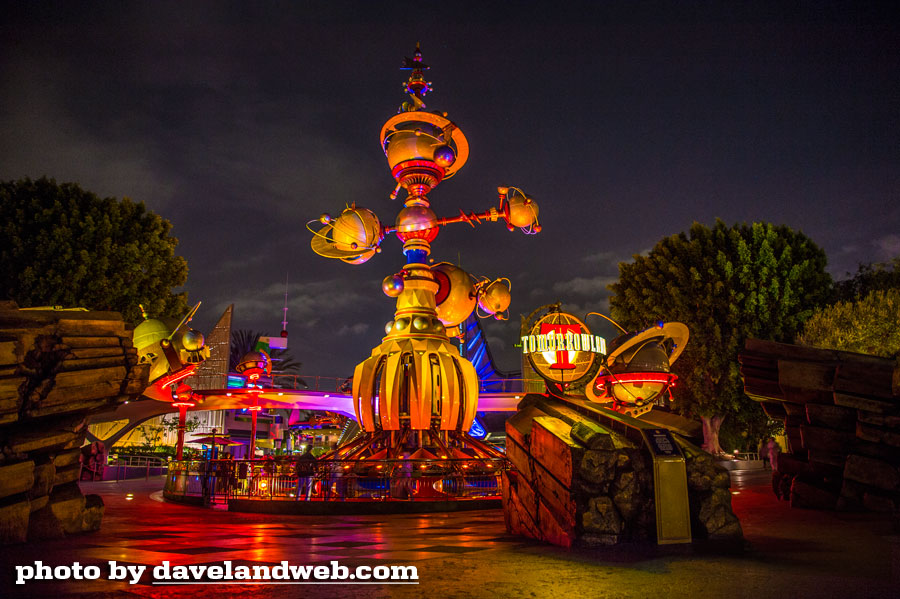 Which version do you prefer?
Spin on over to my
main website and see more Astrojets attraction photos.