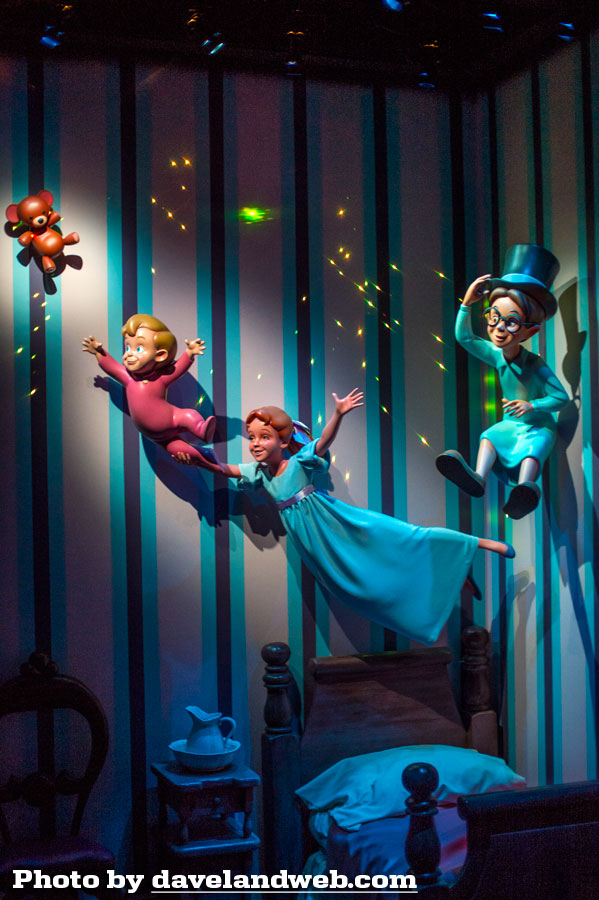 I know I am in the minority, but I was not as "wowed" as I thought I would be when I took a spin on the newly refurbished Peter Pan's Flight. I can't quite put my finger on it, but unlike the Alice dark ride, this one just doesn't seem to have integrated the new digital effects as well.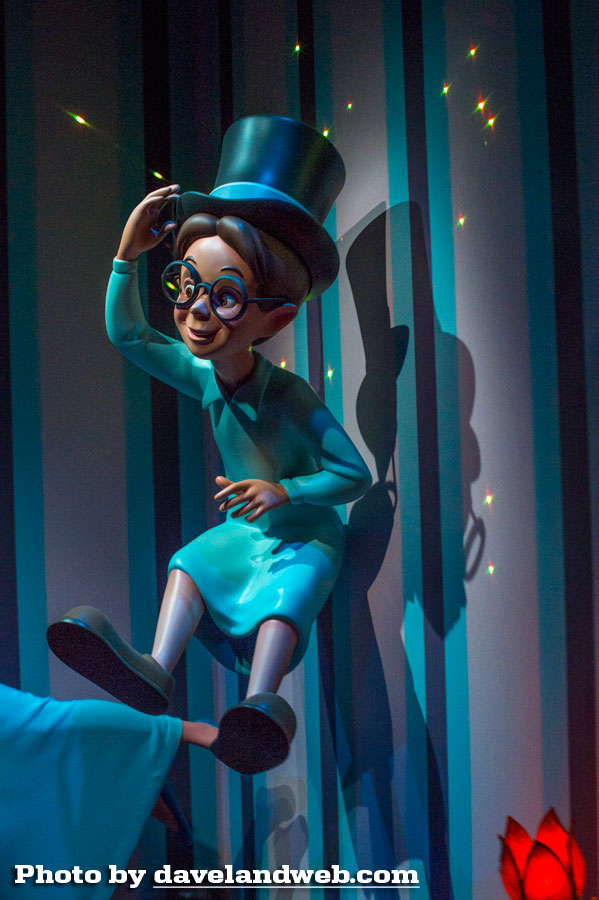 It's cool to see the pixie dust effect in the nursery, but it now makes the static nature of the children seem odd.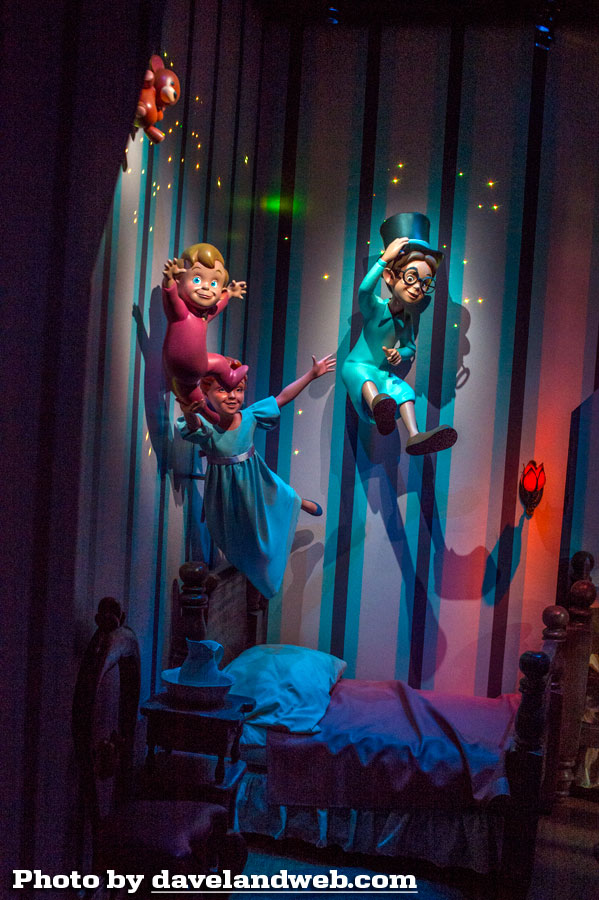 I did like how it now appears that you are following Tinker Bell's light as you soar over London.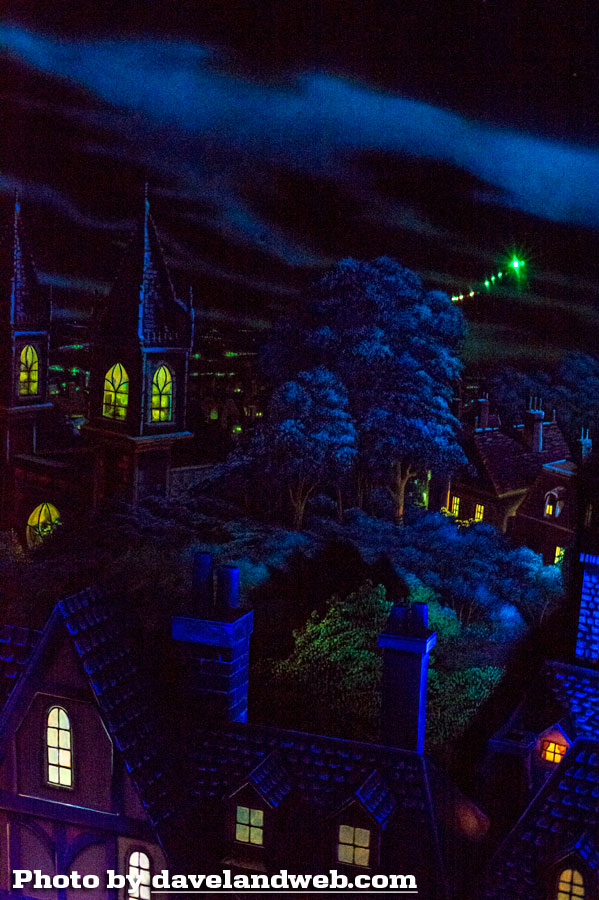 What I didn't like was how bright all of the tiny lights below seemed. For whatever reason, it killed the magic feeling I used to get as the ship sailed over London and Big Ben. The red lights seem much brighter; what the heck at that time would show up as a bright red light in the sky?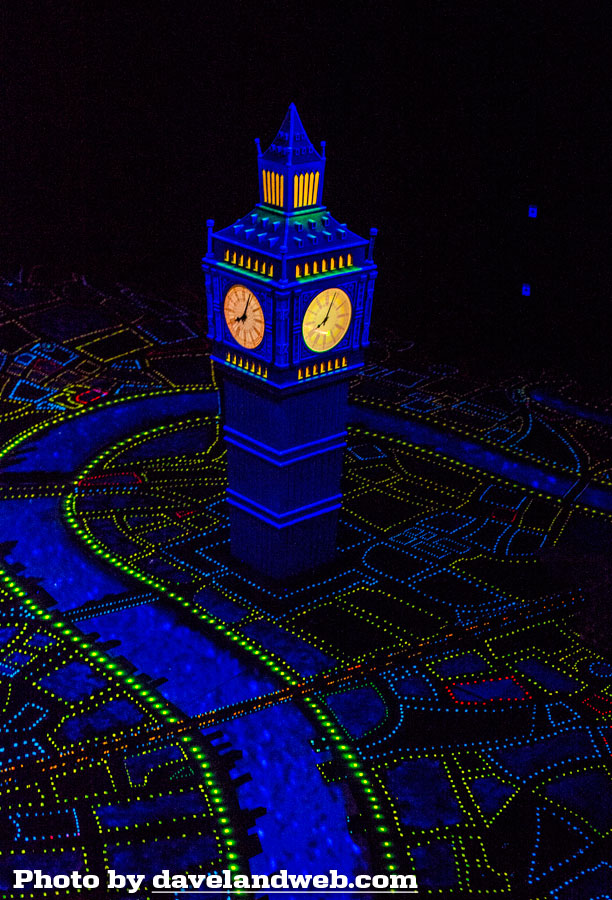 A closer look at Big Ben: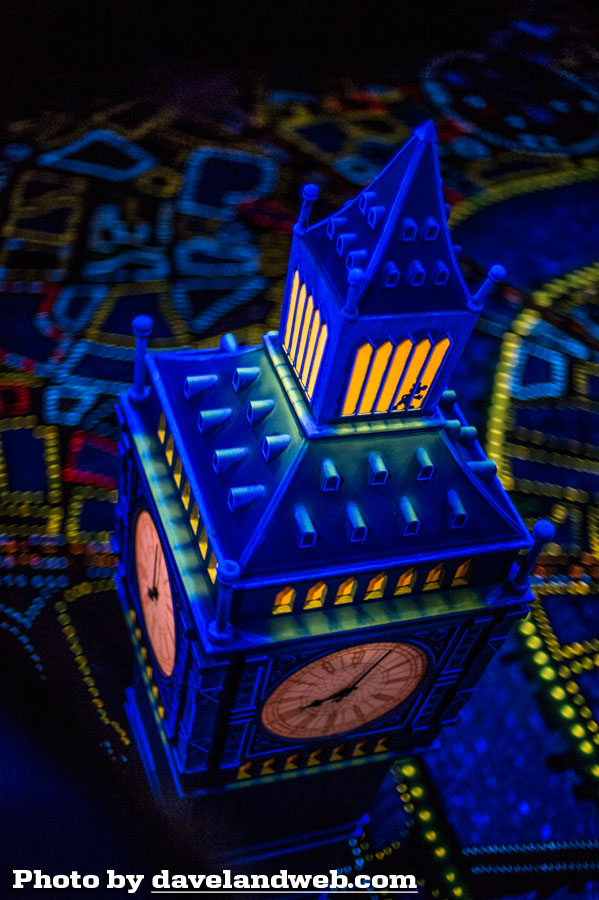 and a closer view of the Hidden Mickey: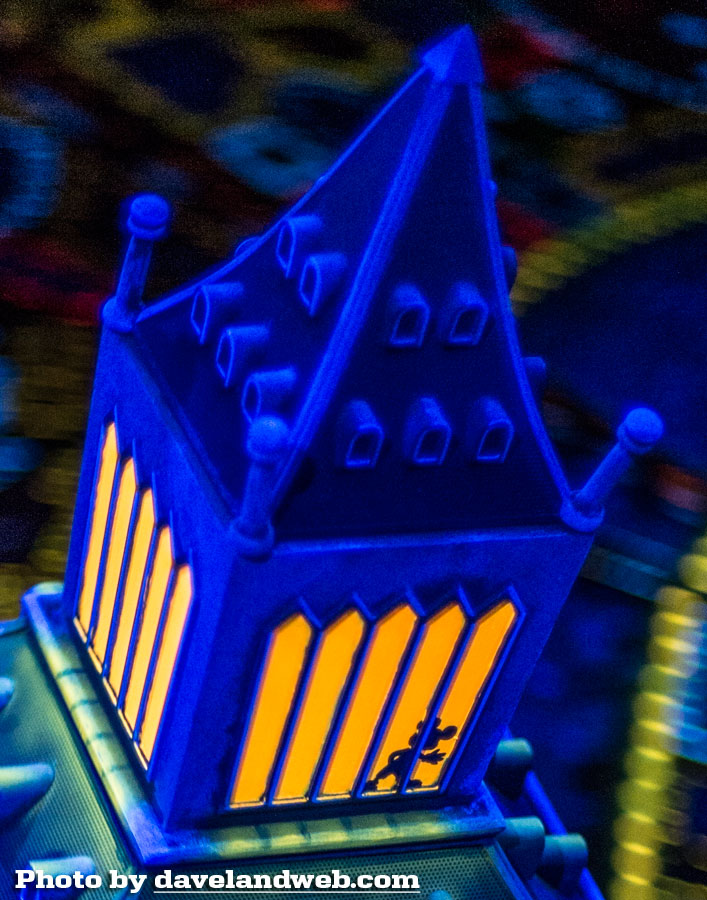 On all the lights below, it just seemed like a lot of noise. Too too much.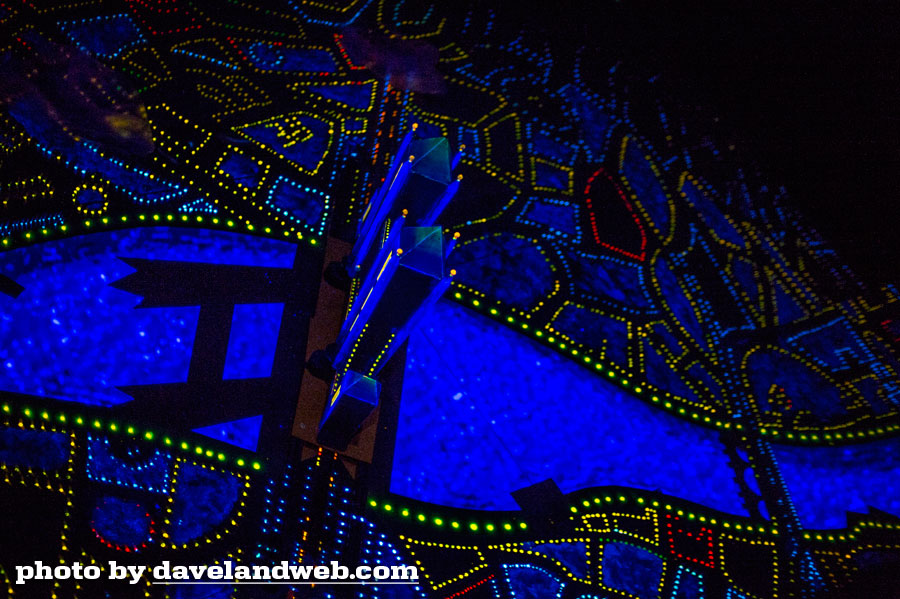 And then there was some kind of digital effect on the wall that looked like something from Star Trek; I didn't capture it this time, but whatever it was, it just did not seem to have any place on this attraction. Call me stupid…I just didn't understand the need for it. Flying over Neverland was fun though; the digital effects here are integrated in a way that is subtle and enhances the scene.
The new rippling water effects around Tiger Lily are also effective - yay!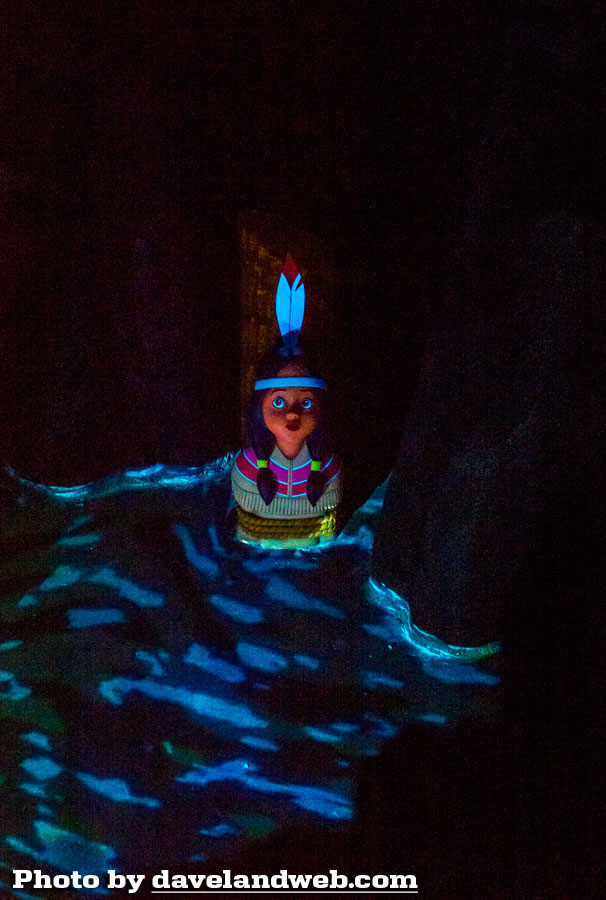 I didn't notice much new in the Walk the Plank scene.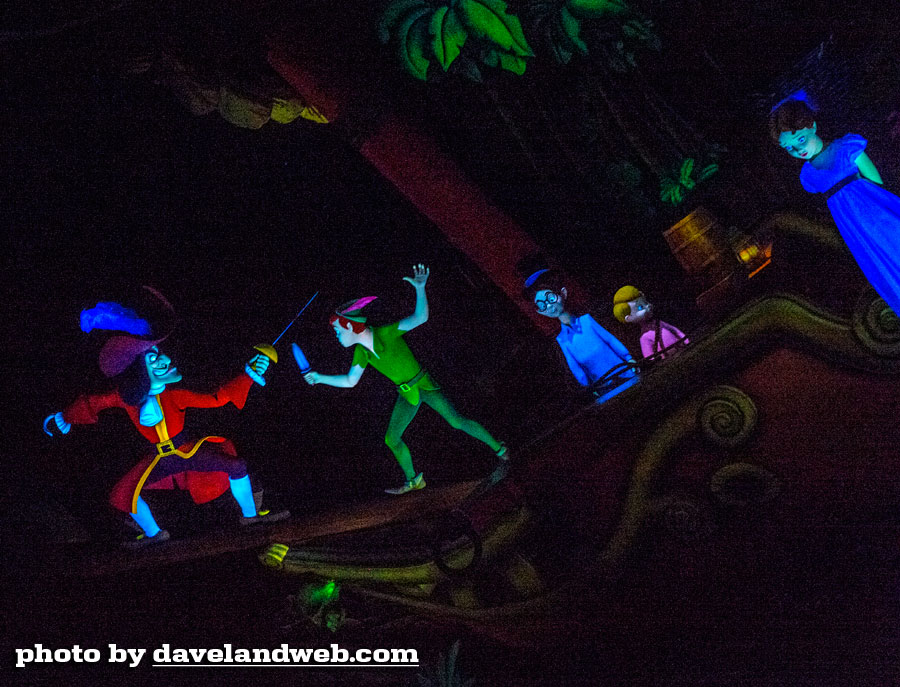 Still cool…still difficult to photograph!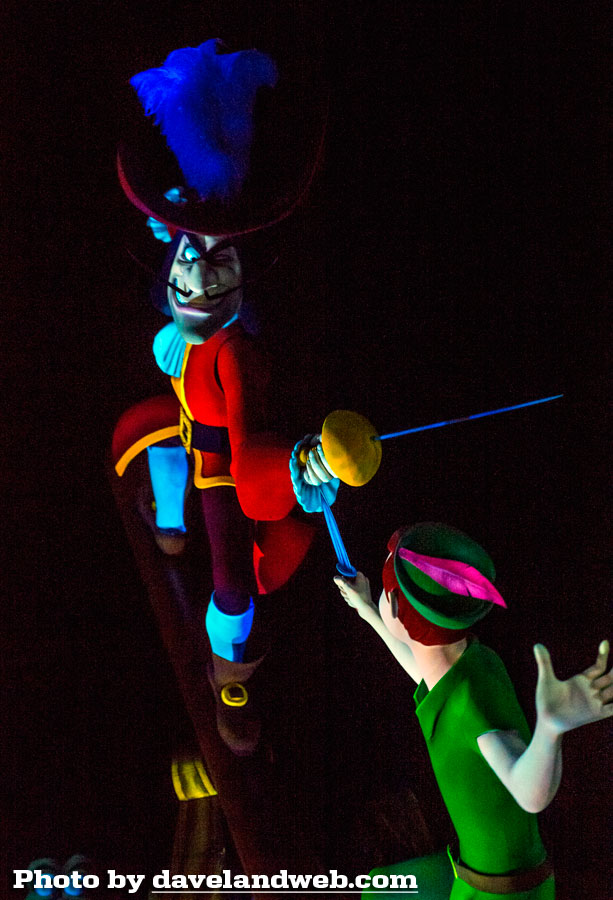 Poor little Wendy looks mighty scared.
Have no fear; the gang is sailing home as soon as you round the next corner.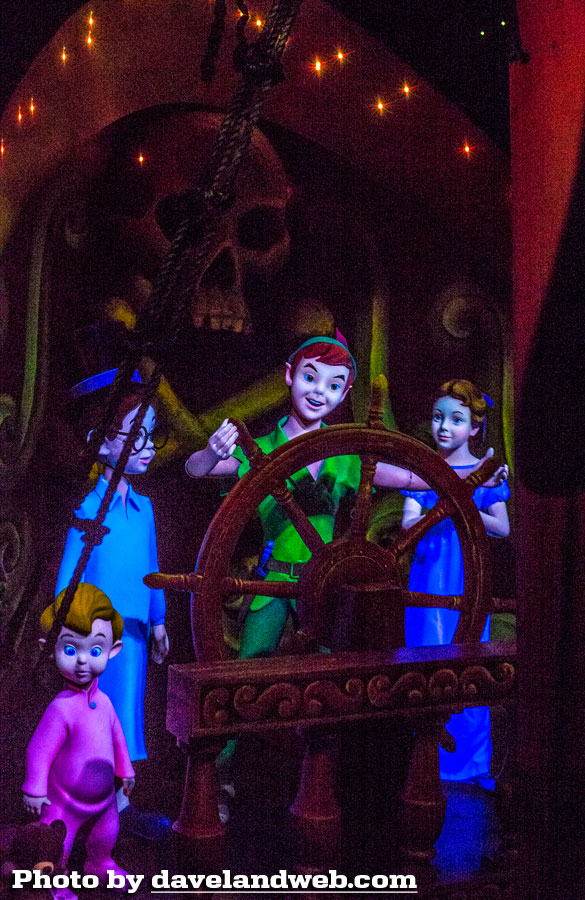 The digital effects are nice here, but the little fiber optics coming out of Tinker Bell's hand look cheap now.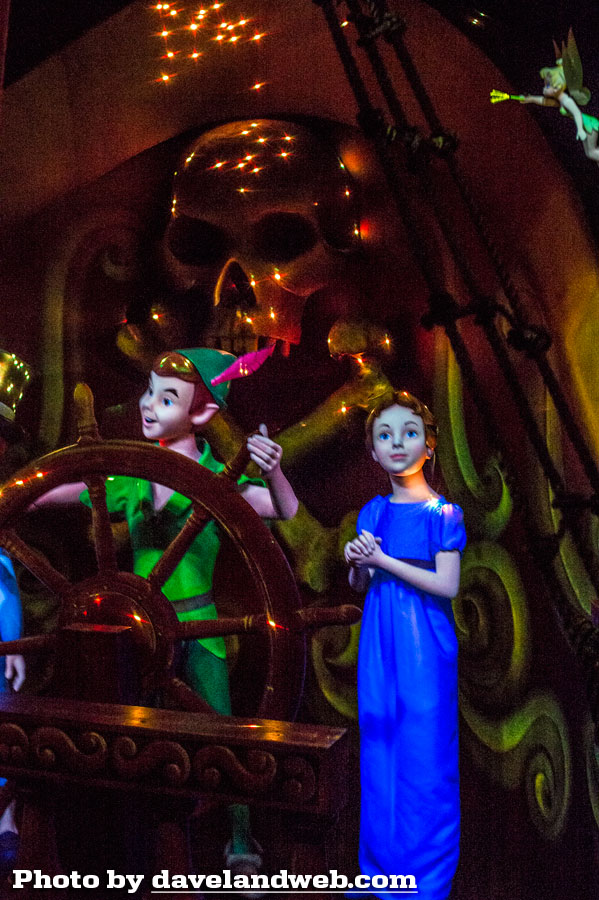 Another tough scene to catch as your ship zips by. Time to invest in a new lens!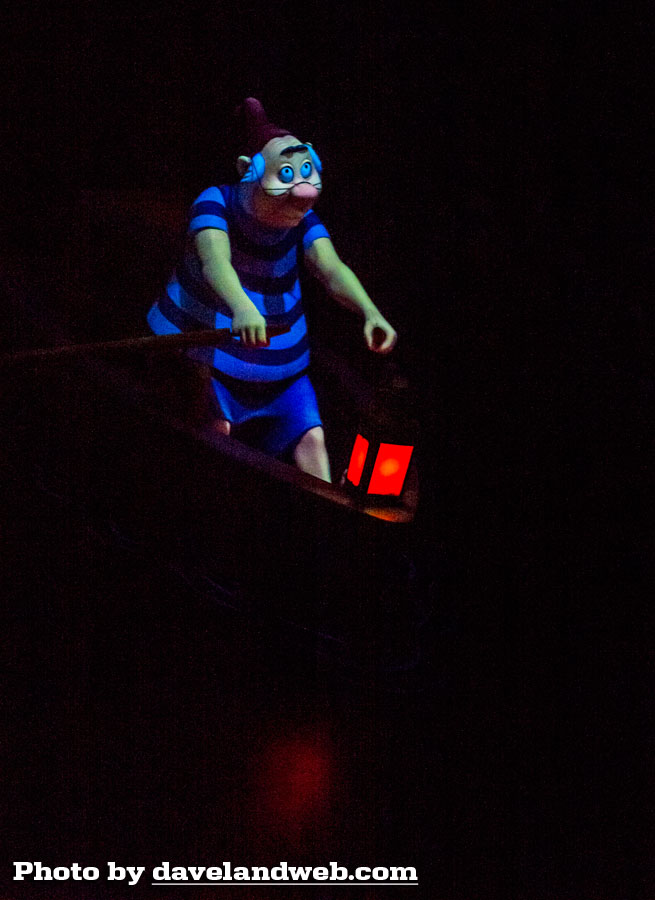 I did enjoy all the instances of the digital water.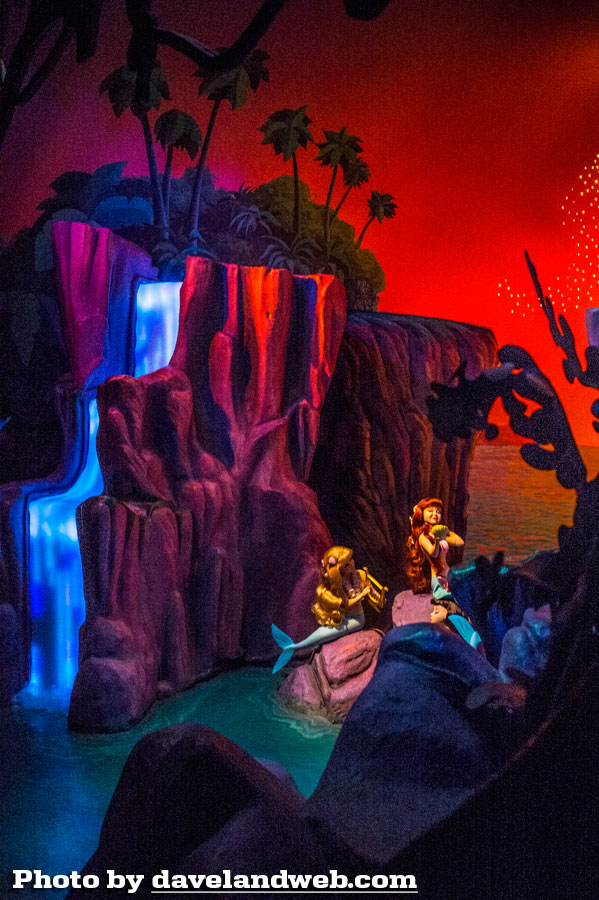 Again, I know I am in the minority. Overall it seems like most are very happy with this refurbishment. While I still rank this as one of the best Fantasyland dark rides, I would have to say that I now put it much closer to Alice and Snow White.
More photos of the refurbished Peter Pan's Flight at my
main website.