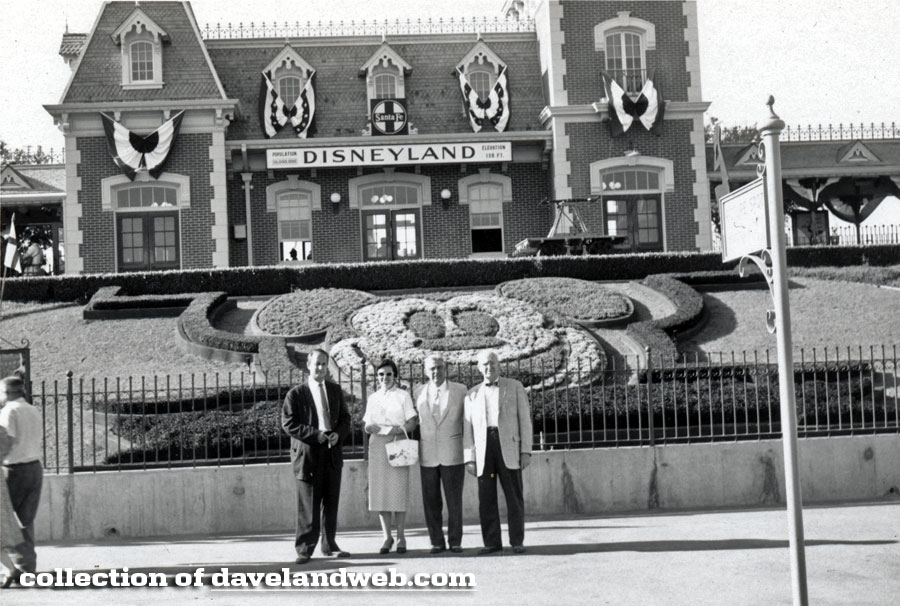 It should come as no surprise that our June 1959 tour group ended up at Disneyland, especially considering all of the amazing things that debuted at that time including The Matterhorn, The Monorail, and The Submarine Voyage. Not content to take just one shot near the Mickey Floral, our vintage photographer took TWO shots.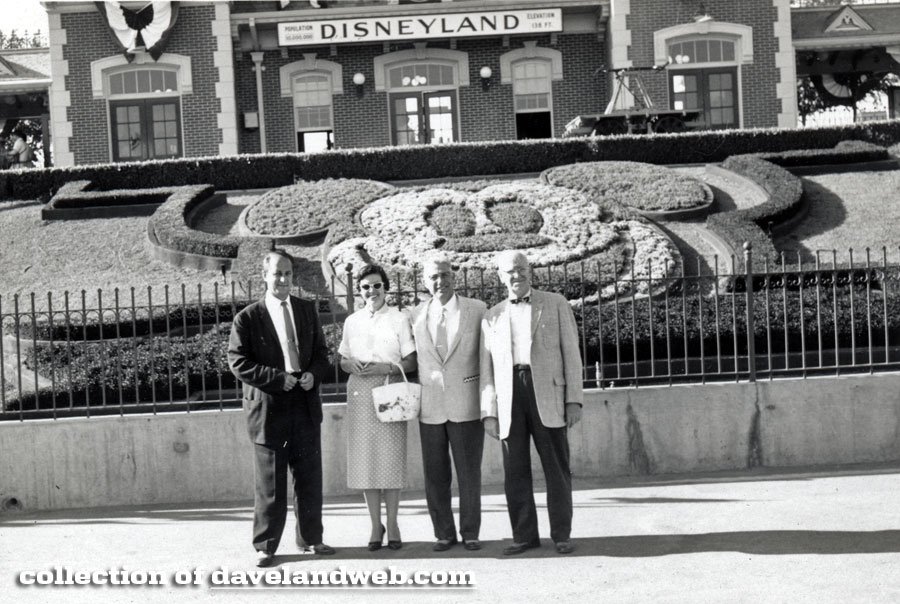 Our 1959 quartet poses on Main Street, with the 1959 New Attraction banners and a Horseless Carriage in the background.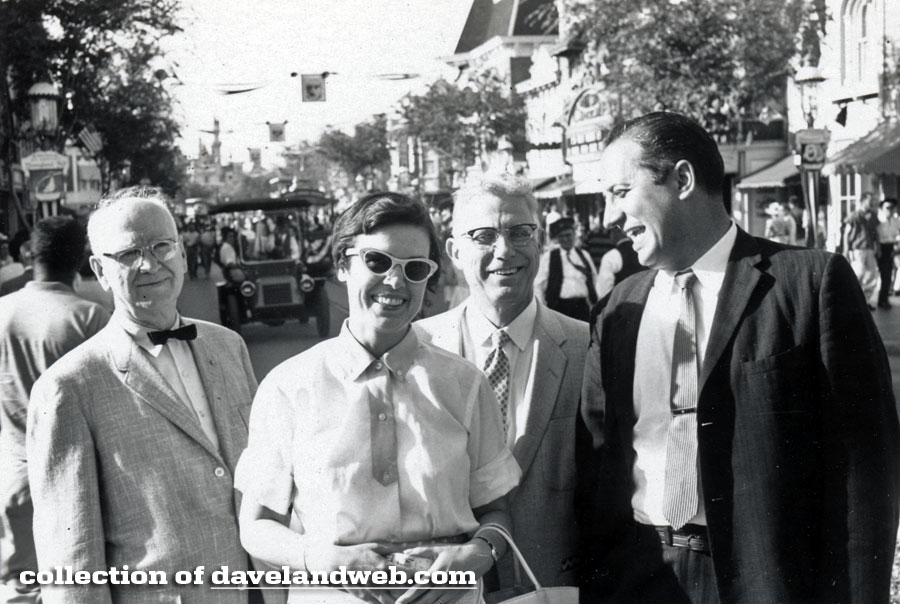 I am fairly certain that this photo of an organ grinder and his monkey is also from Disneyland; it came with the same group, and it appears to be the Matterhorn in the background.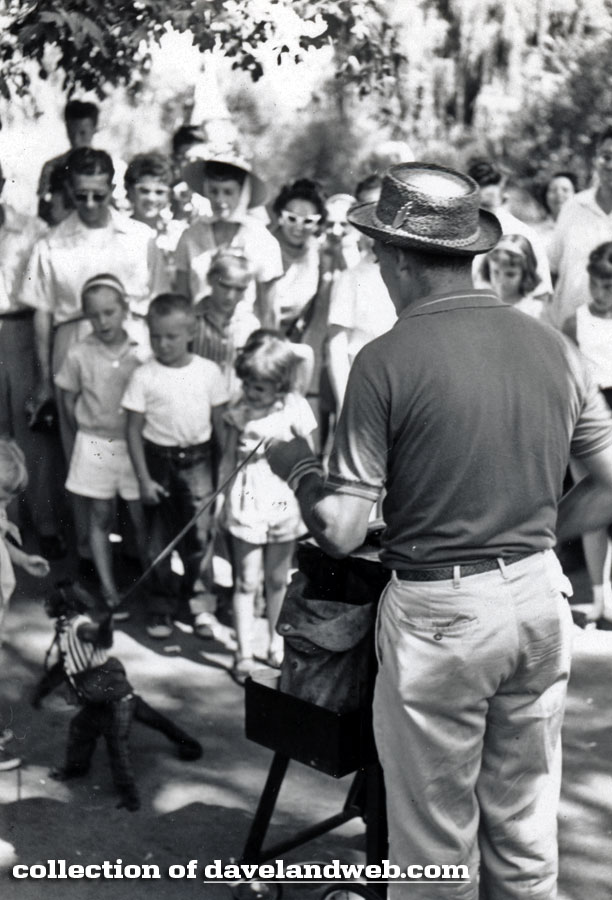 The last one from that famous theme park in Anaheim shows the newly opened Matterhorn in the background. Where the group is standing pretty much matches the background of the organ grinder shot. Sherlock…I think we have our answer!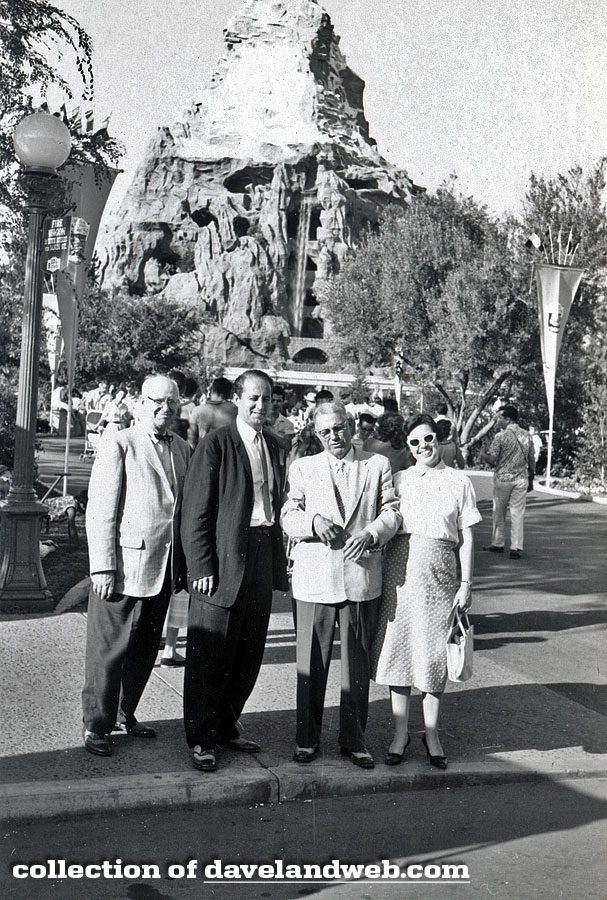 Enjoy more vintage (and current) Disneyland images at my
main website.