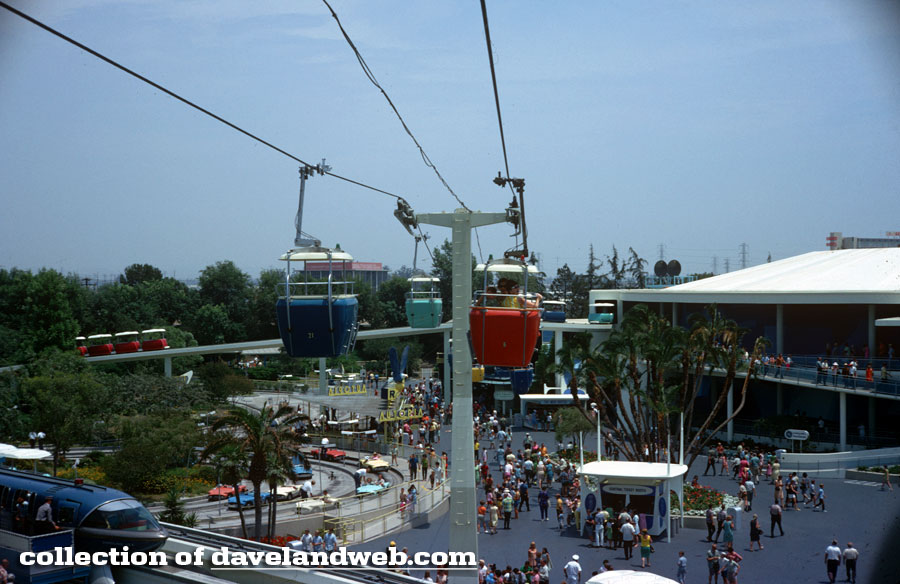 Today we jump ahead an entire decade (July 1967 to be exact) to see a different type of Skyway bucket that is definitely more square. Figuratively speaking, of course. On the right is the Carousel of Progress (now known as Innoventions) and on the left is an absolutely gorgeous Blue Monorail!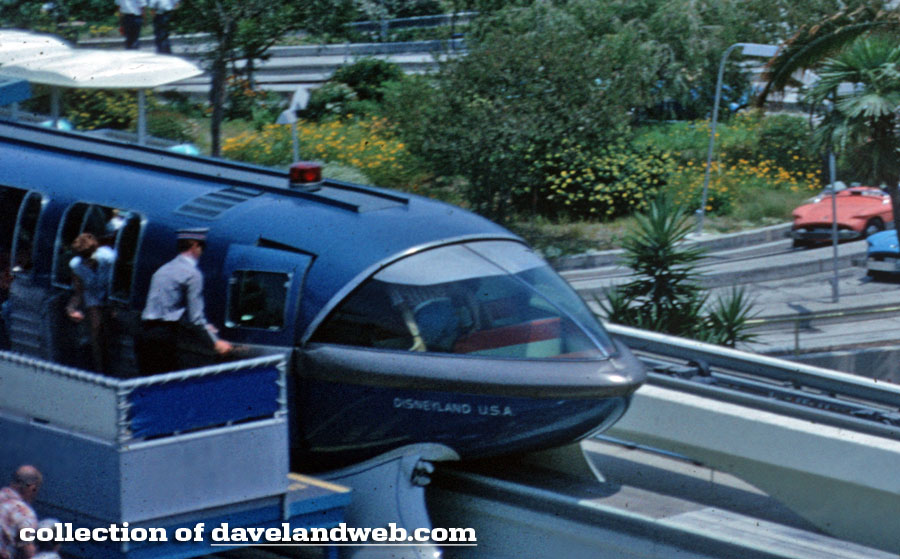 How about a closer look at those buckets and the Richfield Autopia Eagle below?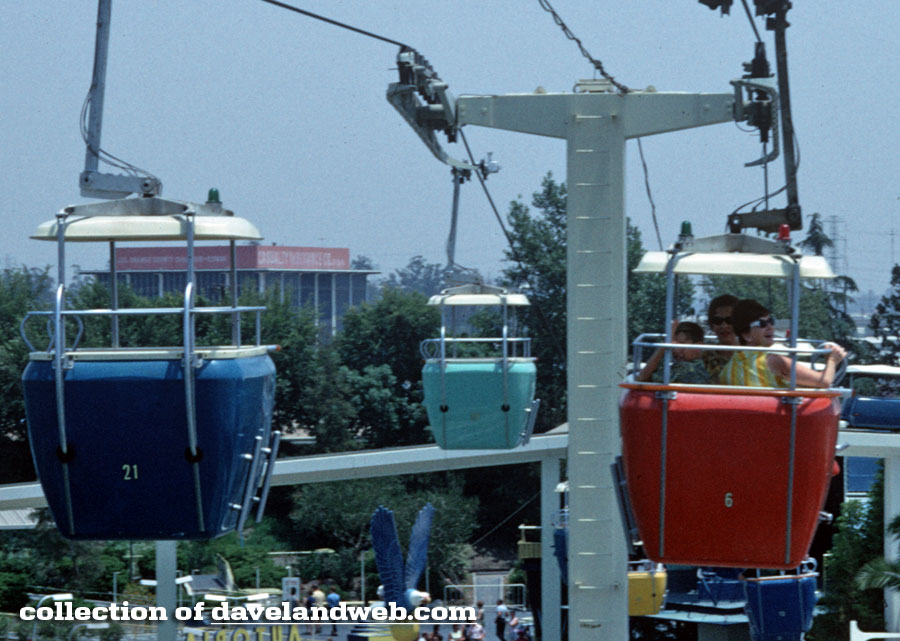 Image #2 for today is a nice vertical shot with the Submarine Voyage lagoon underneath: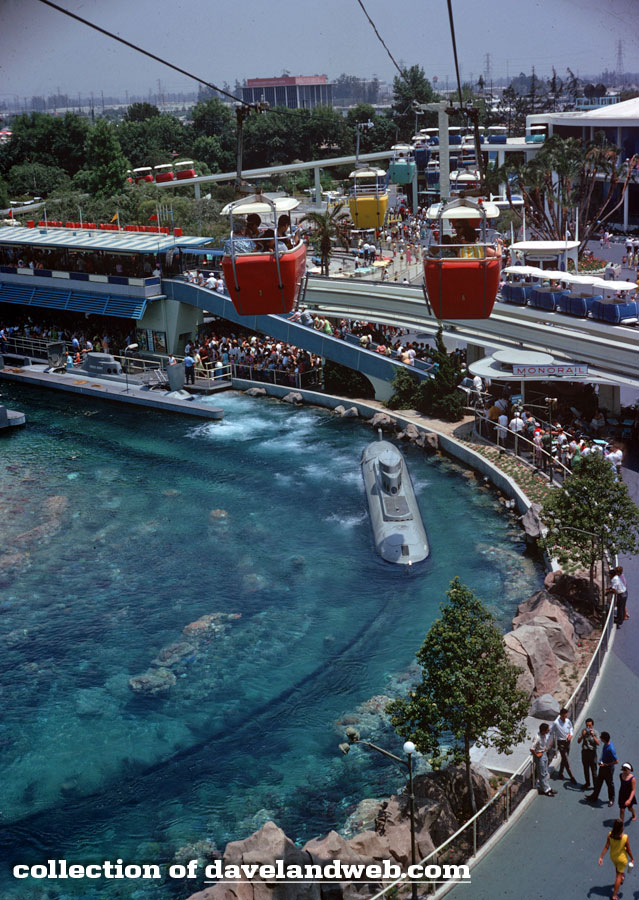 You can even see the Peoplemover! SOOOOO much going on here. If only there was as much energy in today's Tomorrowland, we might have more hope for the future!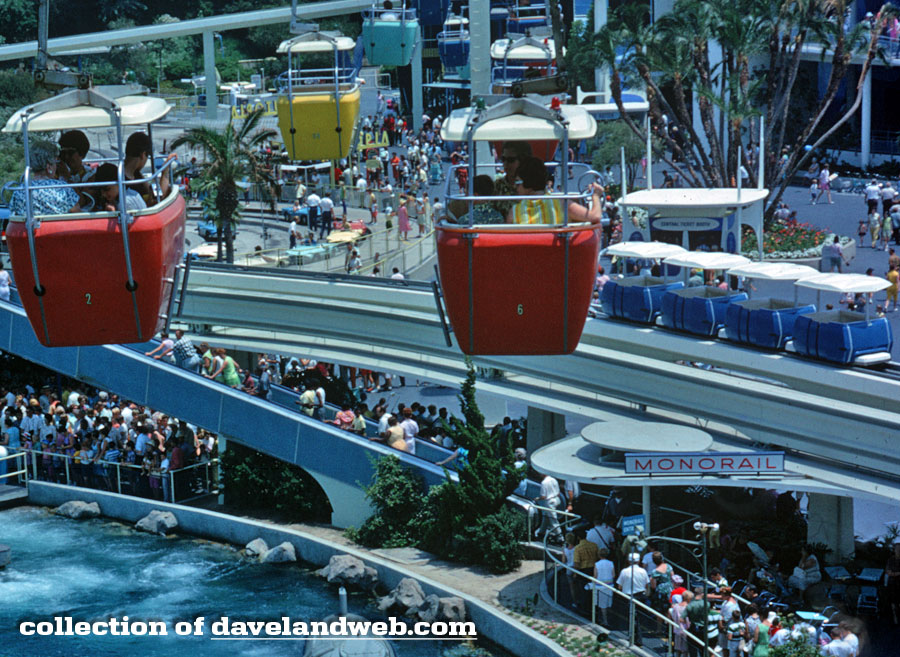 More Disneyland Skyway magic at my
main website.