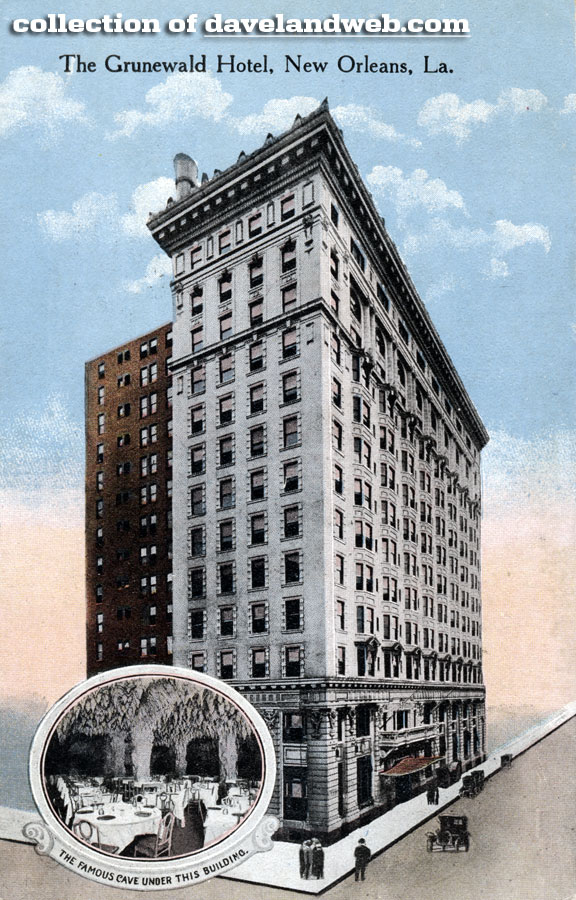 On my visit to New Orleans last Spring, I had the pleasure of staying at The Roosevelt Hotel. This Waldorf Astoria property began life in 1893 as The Grunewald, as seen in this vintage postcard. The next two images show The Cave that is featured in the inset.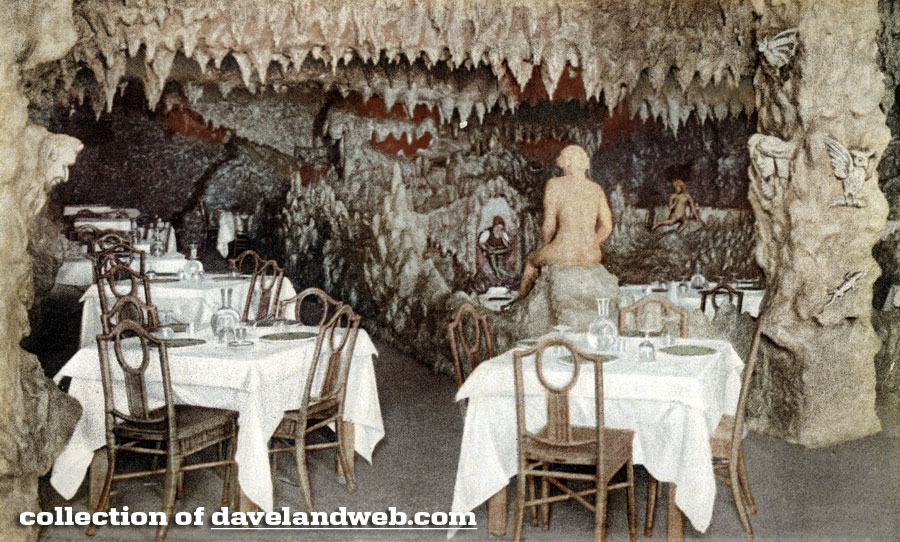 Apparently this subterranean supper club came complete with waterfalls, stalagmites, stalactites, glass topped tables and statues of gnomes and nymphs. Revues similar to the Ziegfeld Follies were presented on a nightly basis with chorus girls dancing to a Dixieland Jazz band. Unfortunately it closed in 1930. Sounds like a hoot to me.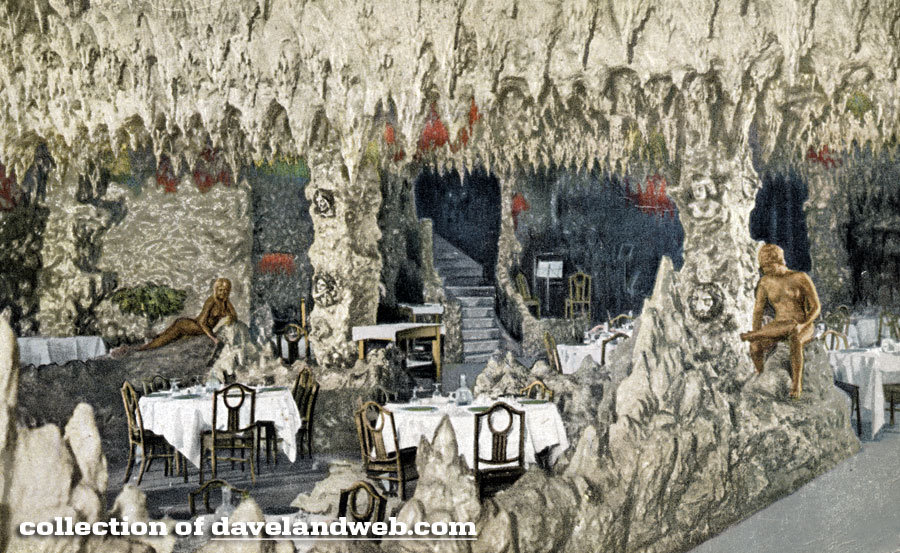 The name of the hotel changed in 1923 to honor former President Theodore Roosevelt (sorry Franklin D., not for you). According to the hotel's website, a total of nine US Presidents have stayed here as well as the King of Rock and Roll, Elvis Presley. During the filming of "King Creole" in 1957, Elvis and his entourage occupied the entire top floor of the hotel. To escape the fanatical crowd below, Elvis would climb through the window of an adjoining building, cross the roof, and enter the hotel via a fire escape.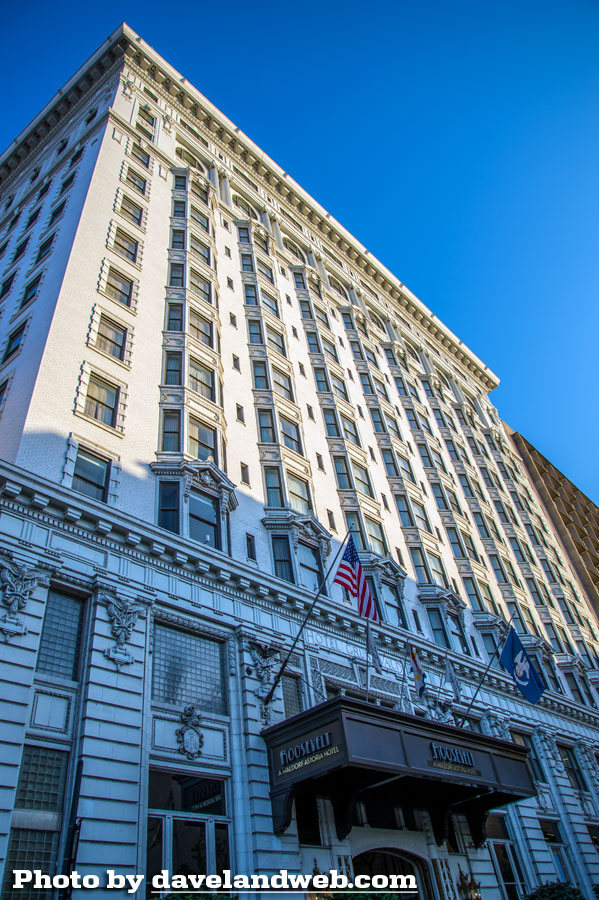 The vintage car out front seemed very appropriate: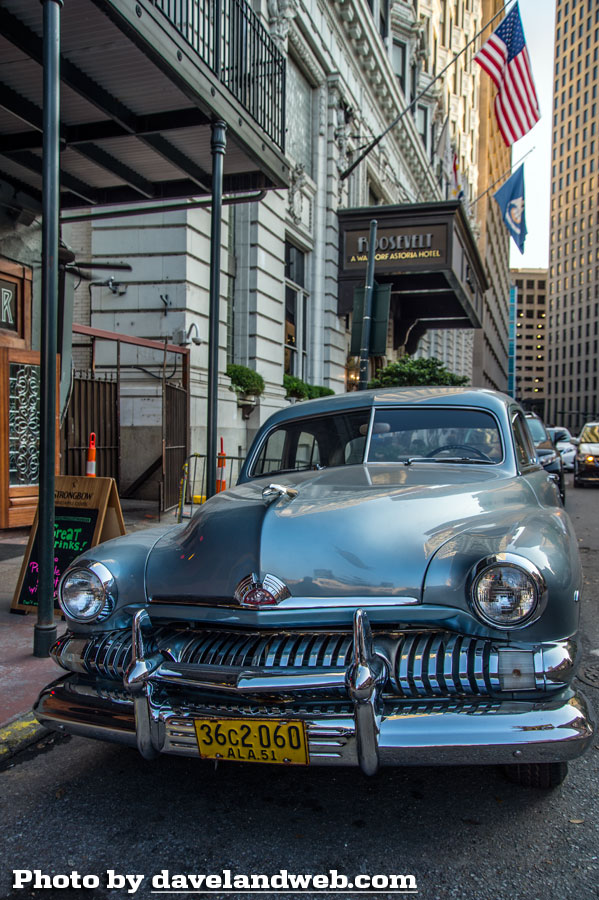 The lobby is spectacular. You can tell some money had been spent in the restoration of this place, as everything was immaculate.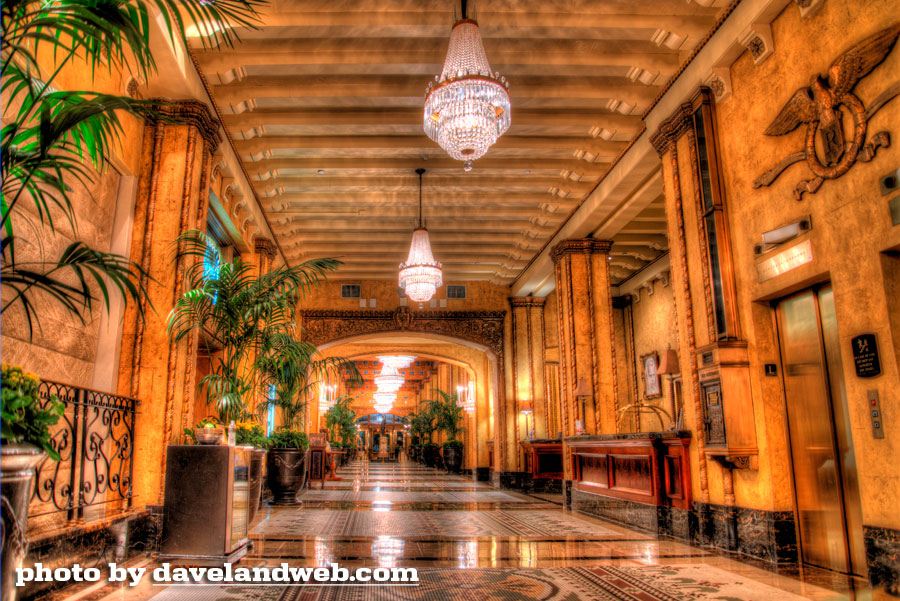 Of course every Waldorf property has an interesting clock. The Roosevelt has this one, known as the Paris Exhibition Clock from 1867.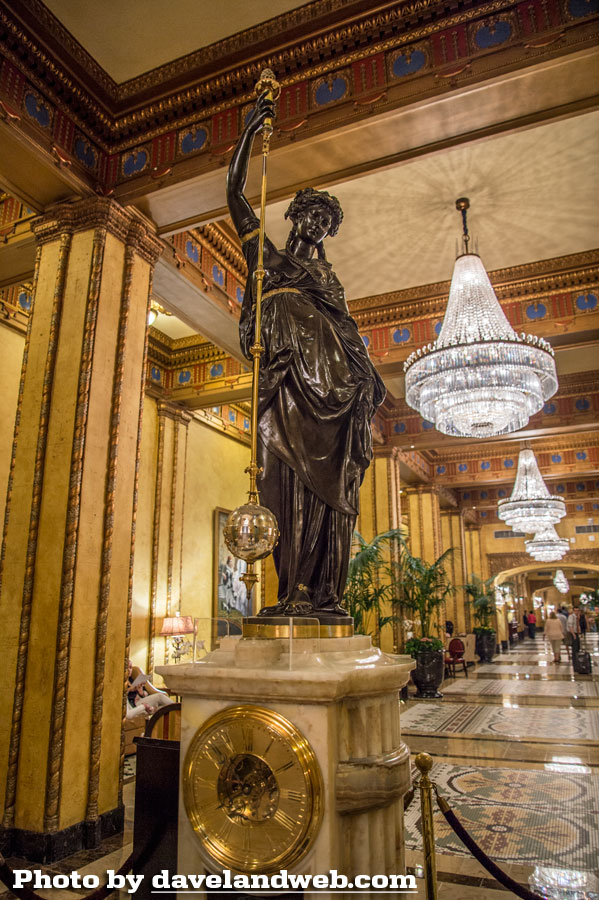 Just to the side of the entrance is the famous Blue Room, once a supper club that featured Louis Armstrong, Ray Charles, Ella Fitzgerald, and Frank Sinatra. Today it is used as an event space.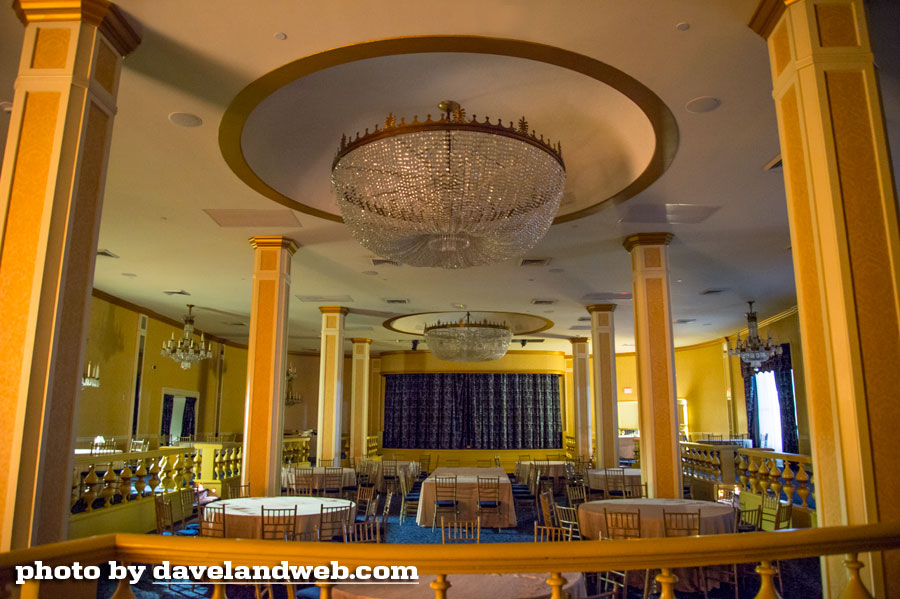 Stay tuned for more of The Roosevelt New Orleans in tomorrow's post.
Get a more in-depth view of the Roosevelt New Orleans at my
main website.