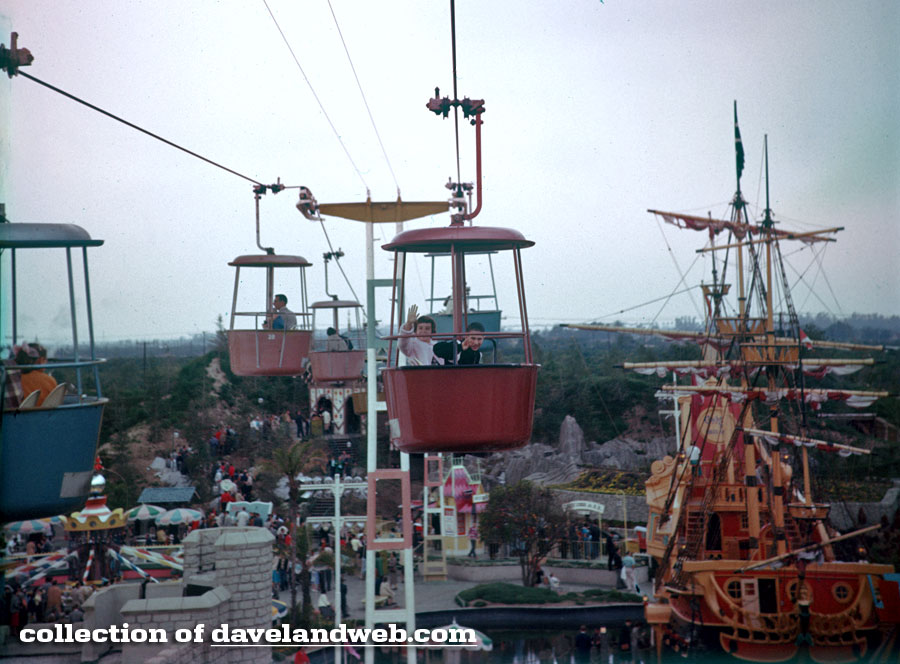 Let's travel back to March 1957 and soar over Fantasyland in one of the original round Skyway buckets. The view is incredible, isn't it? In the distance beyond the waving children you can see the Fantasyland Skyway Station.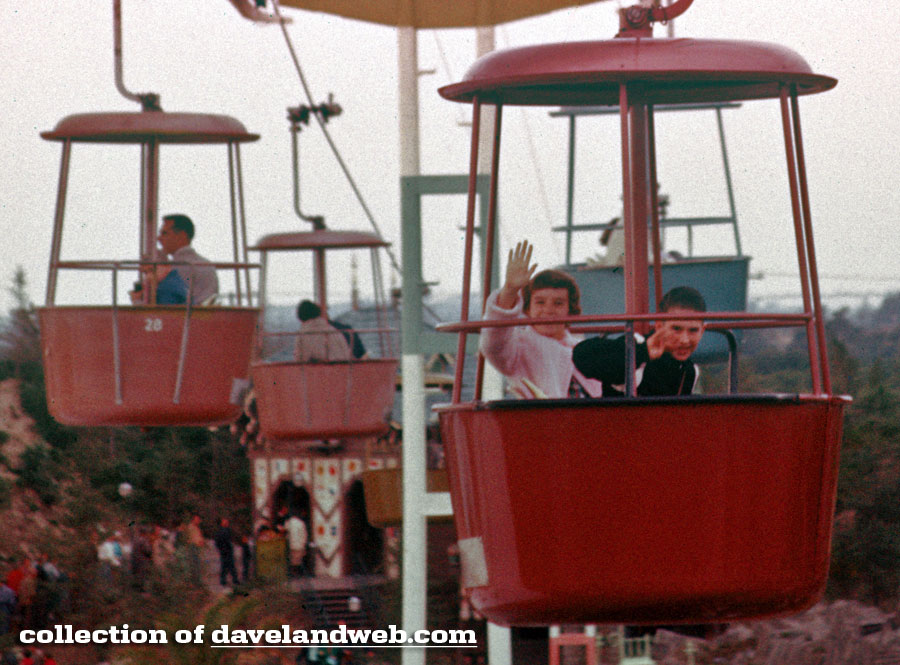 Our second image from the same batch takes us over the Mickey Mouse Club Theater, which is where the Pinocchio Dark Ride is currently located.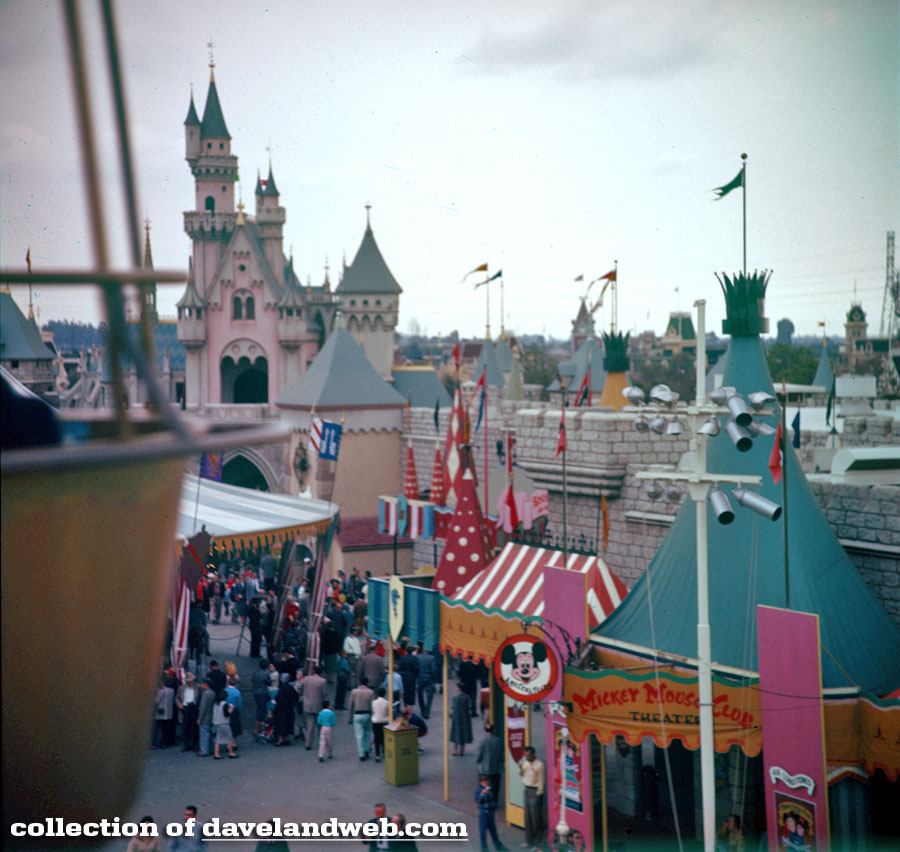 You can also see the Welch's Grape Juice Stand: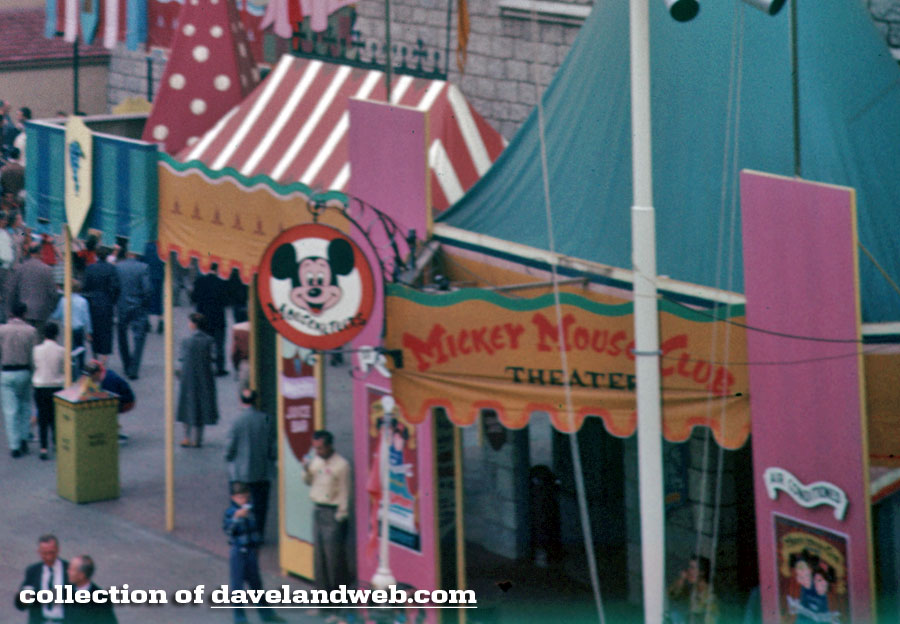 From a different batch of 1950s images, we can see the Chicken of the Sea Pirate Ship in the background. The Dumbo attraction was moved to this location in 1983 for the Fantasyland remodel.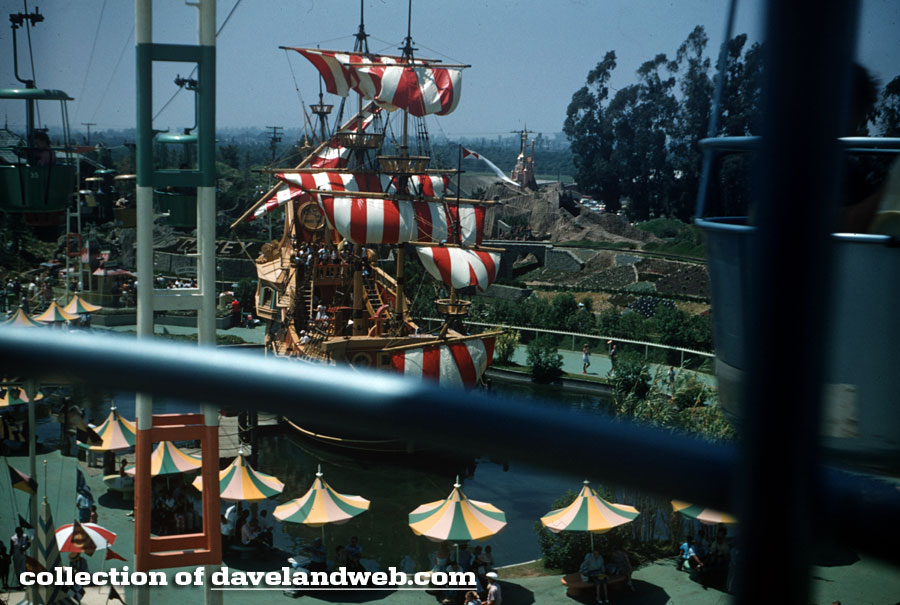 Our next image is even further away…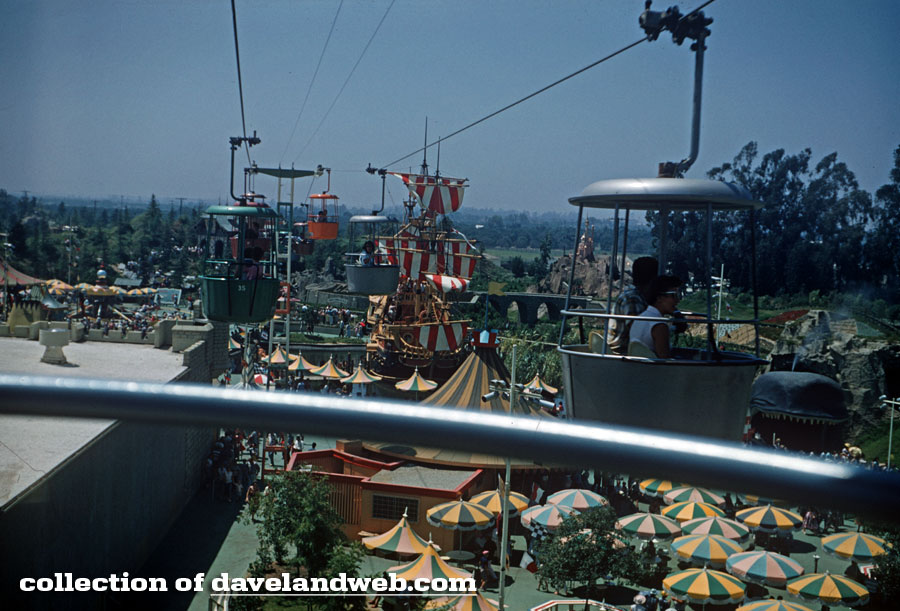 but through the miracle of a closeup zoom, we can see the Fantasyland Skyway Station and the gigantic promotional Skyway book that was located in front of it. On the left-hand side the Timothy Mouse statue is visible above the Dumbo attraction in its original location.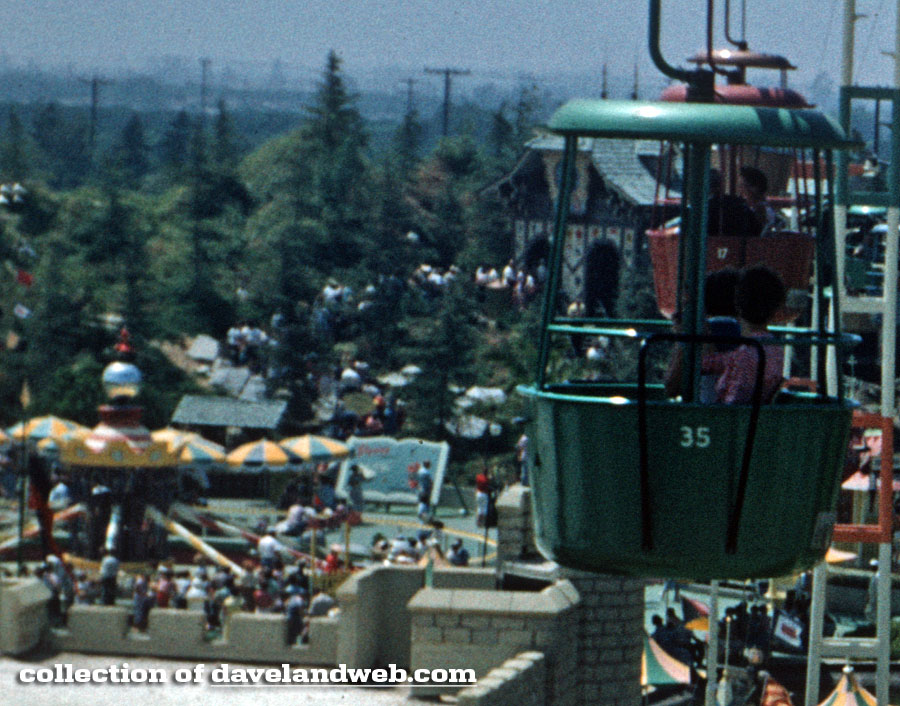 More Disneyland Skyway magic at my
main website.