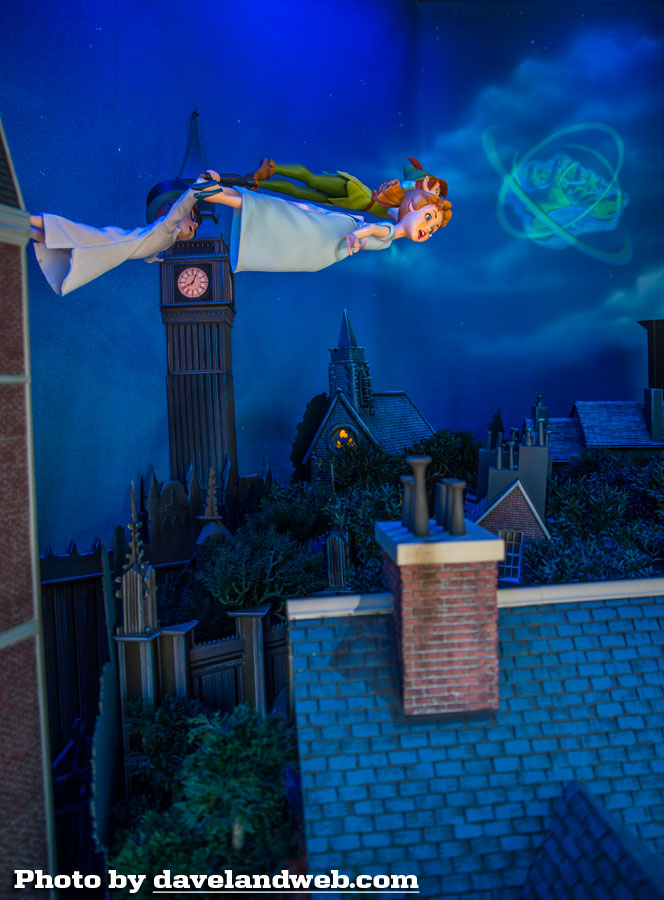 One of the highlights of the 60th Anniversary at Disneyland have been the revitalized windows of the Main Street Emporium. The two scenes that have been installed so far are for Peter Pan and Cinderella. The Peter Pan scenes give a nice teaser to the attraction in Fantasyland. The star thingy in the background still baffles me; it just doesn't seem to fit. I will need to get out the original animated film to see how it matches.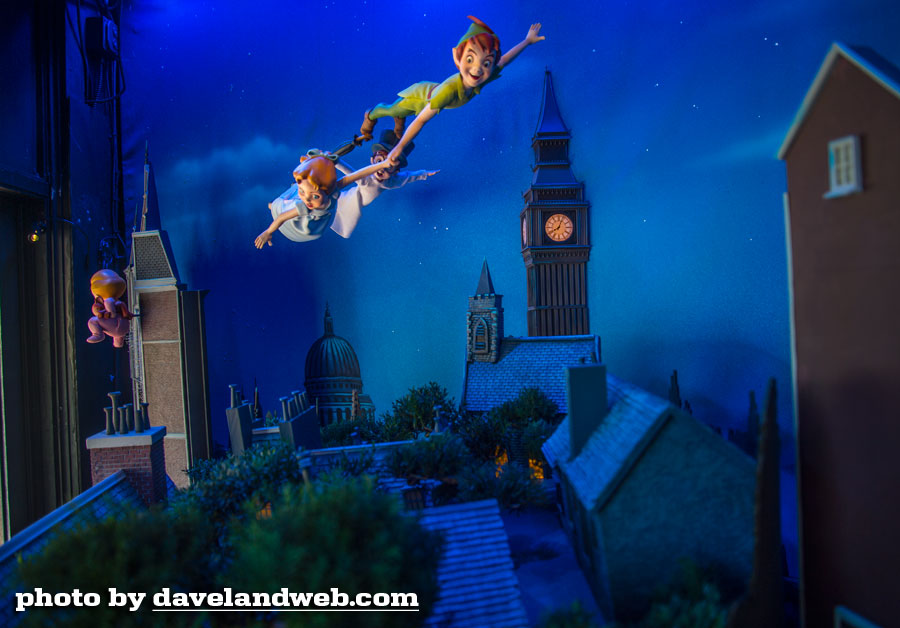 Plenty of detail to keep the eye busy as you marvel over the miniature scenes and figures.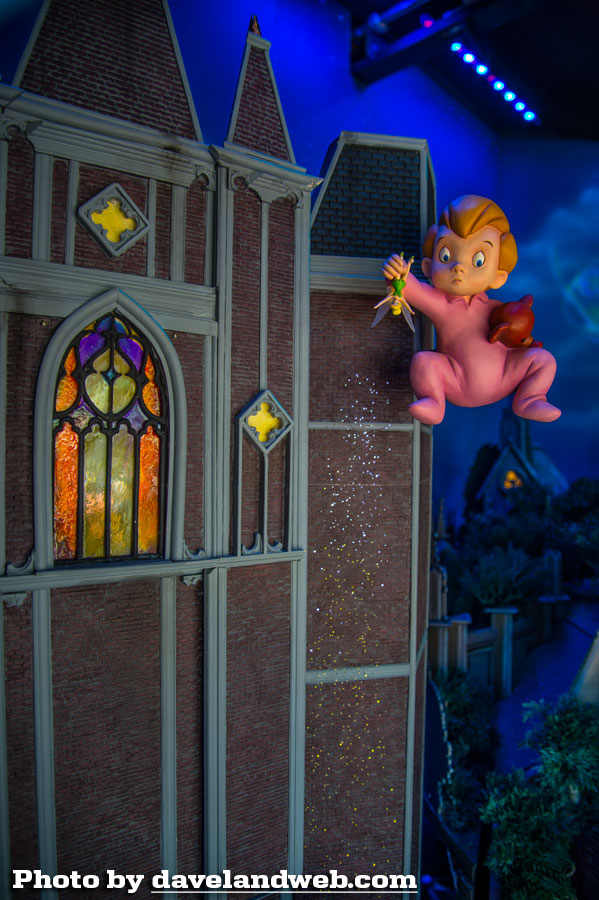 Nana the dog is not receiving much benefit from Tinker Bell's pixie dust since her leash keeps her grounded.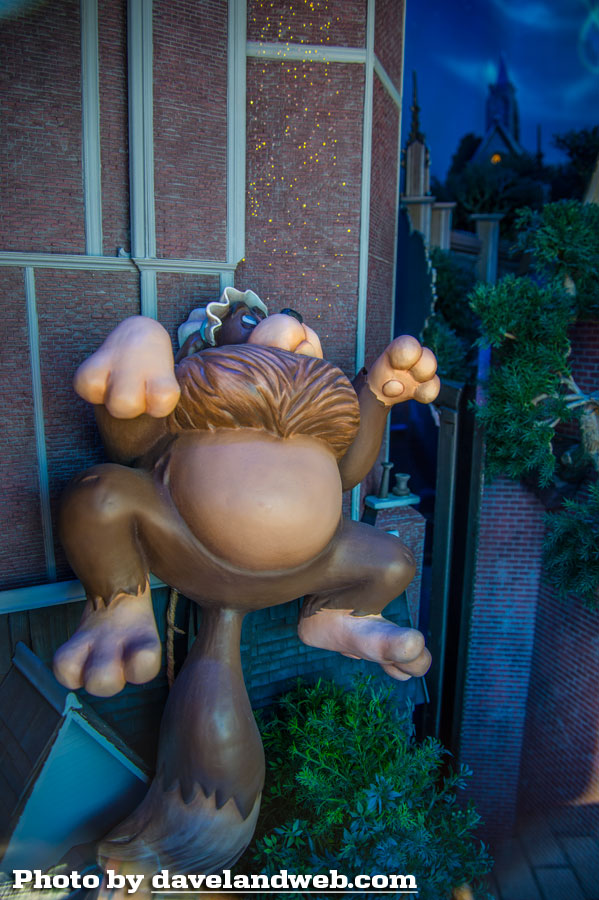 The nursery scene: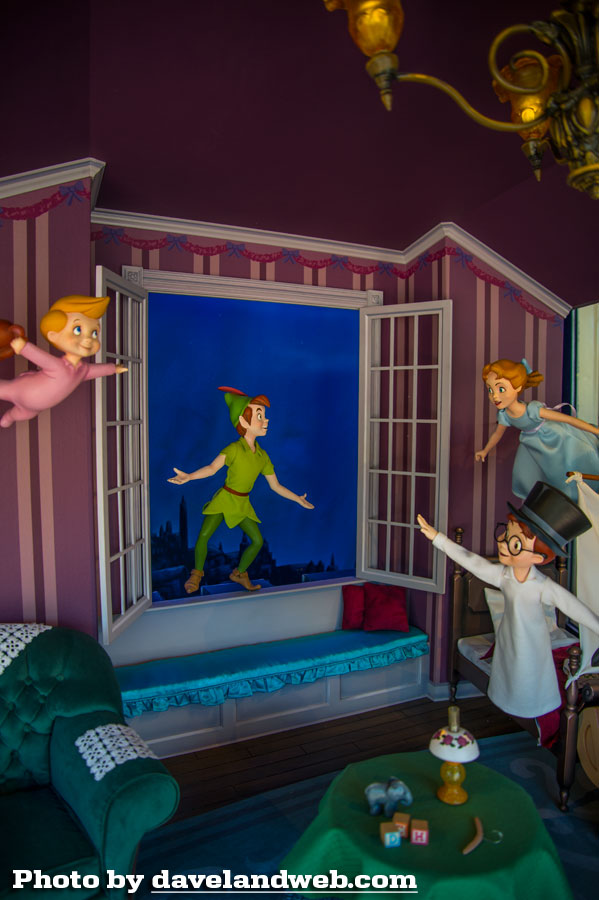 A dresser on the left of the scene: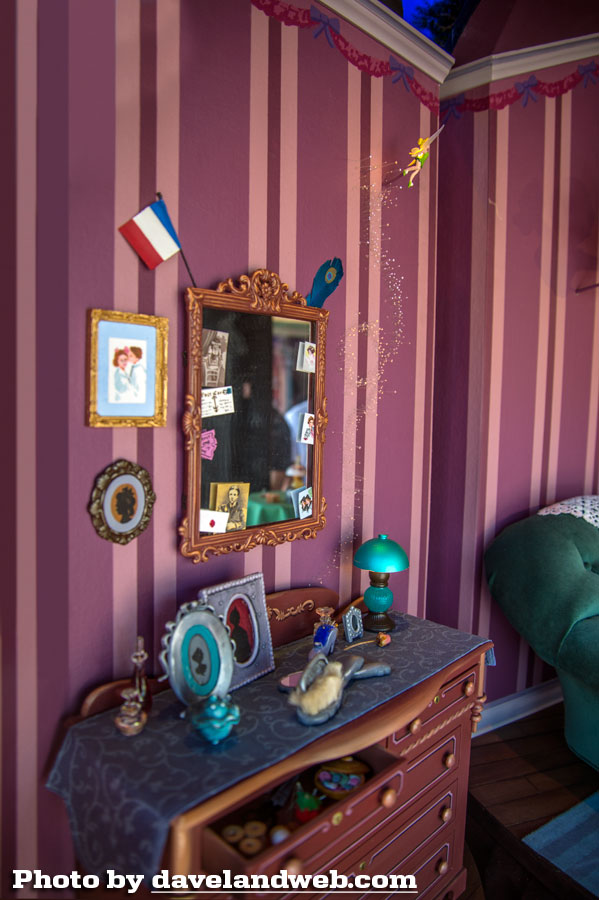 Zooming in for a closer look: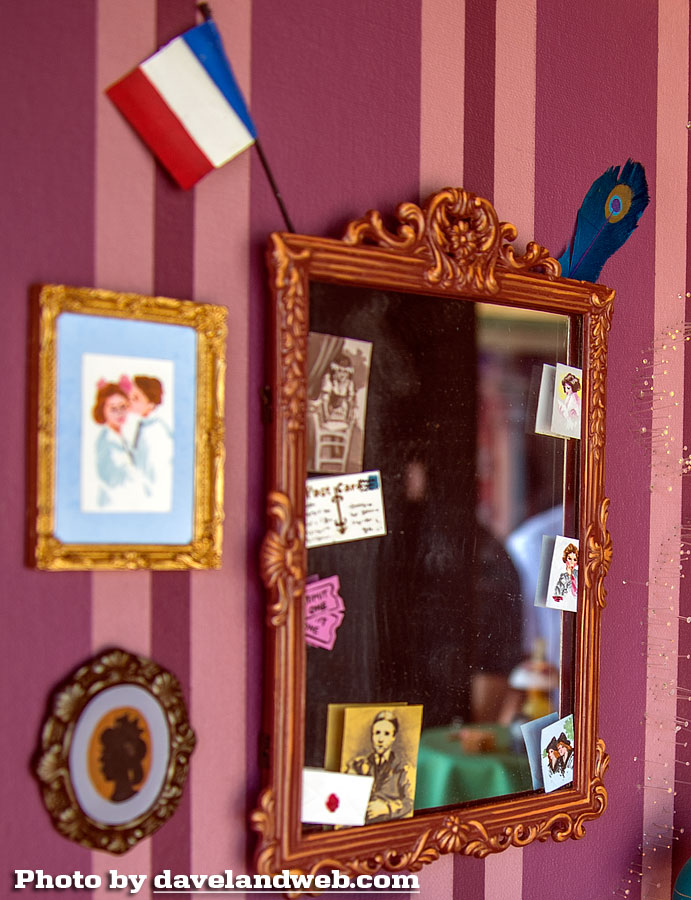 It wasn't until I zoomed in that I noticed the fiber optic lights along the wall acting as Tinker Bell's pixie dust.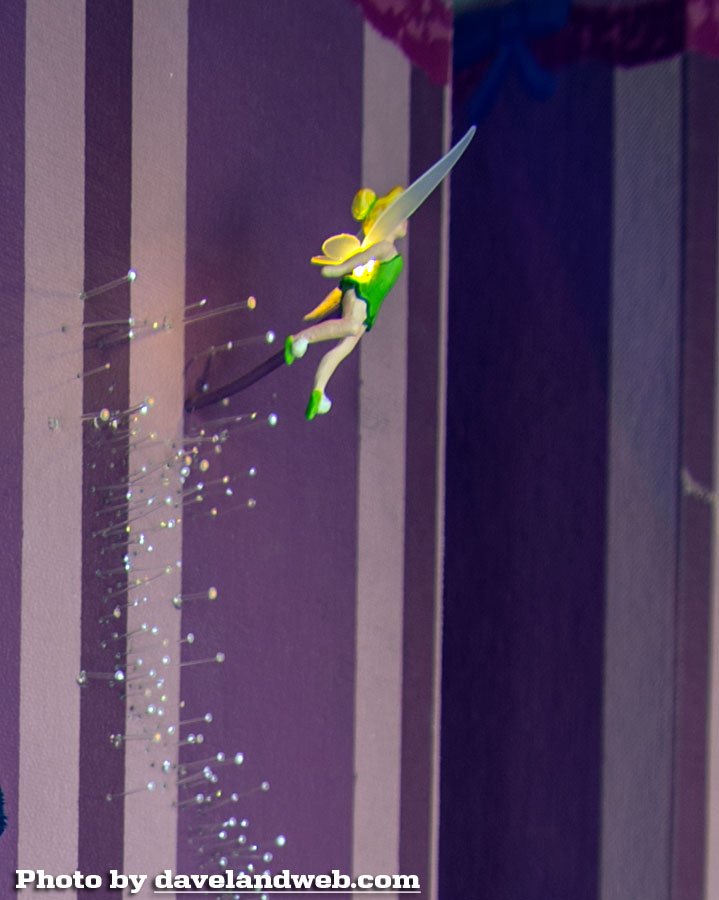 These two shots from 2008 show the vintage felt figures that previously served as the window displays for Peter Pan and Cinderella: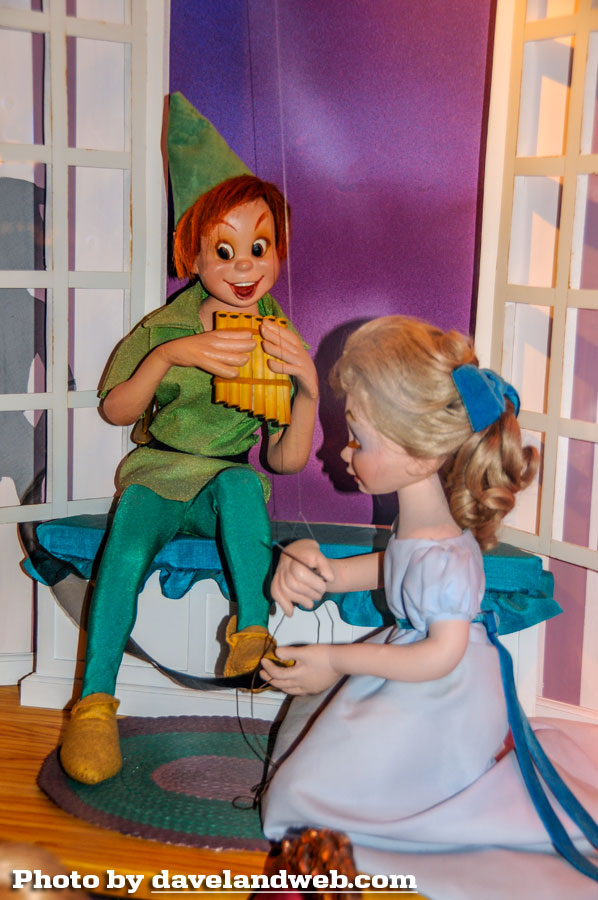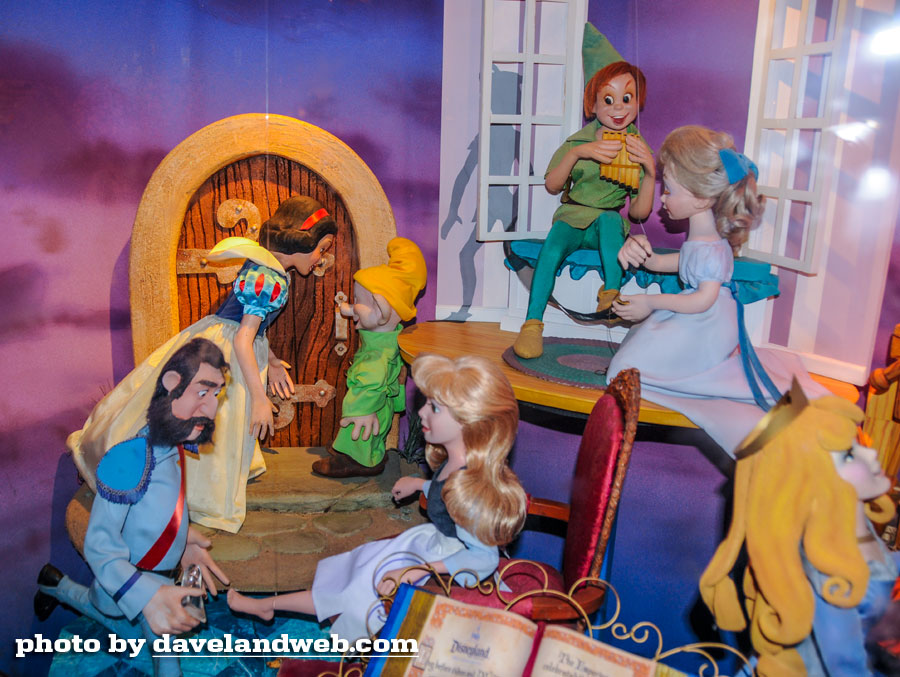 The Cinderella scene today, where you can see our heroine and her Prince waltzing the night away: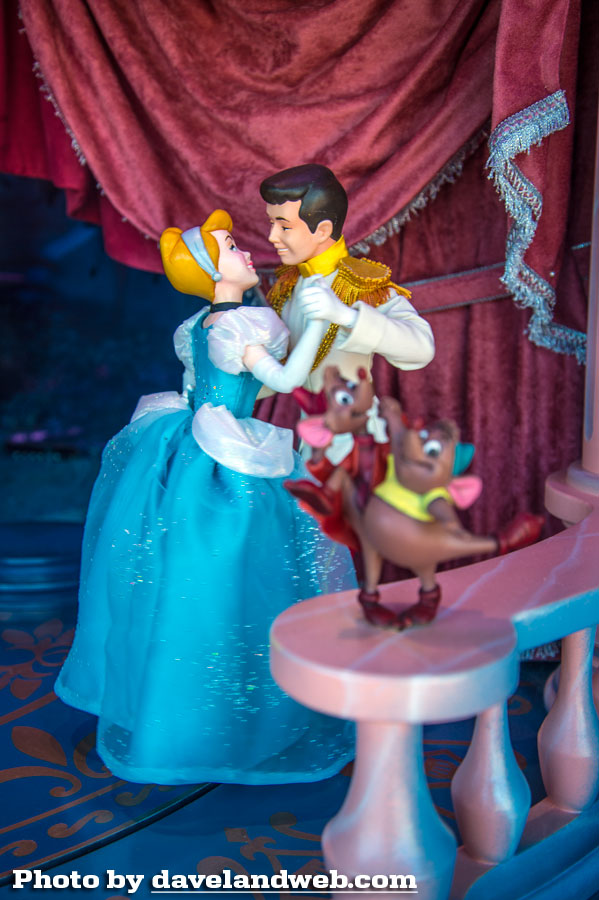 Jaq and Gus the mice are doing their own little dance: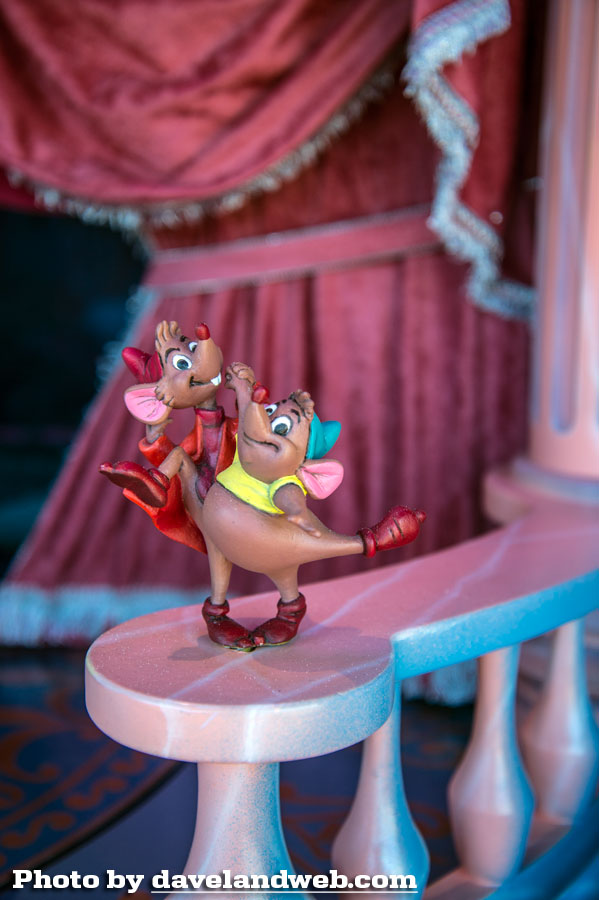 A garden fountain: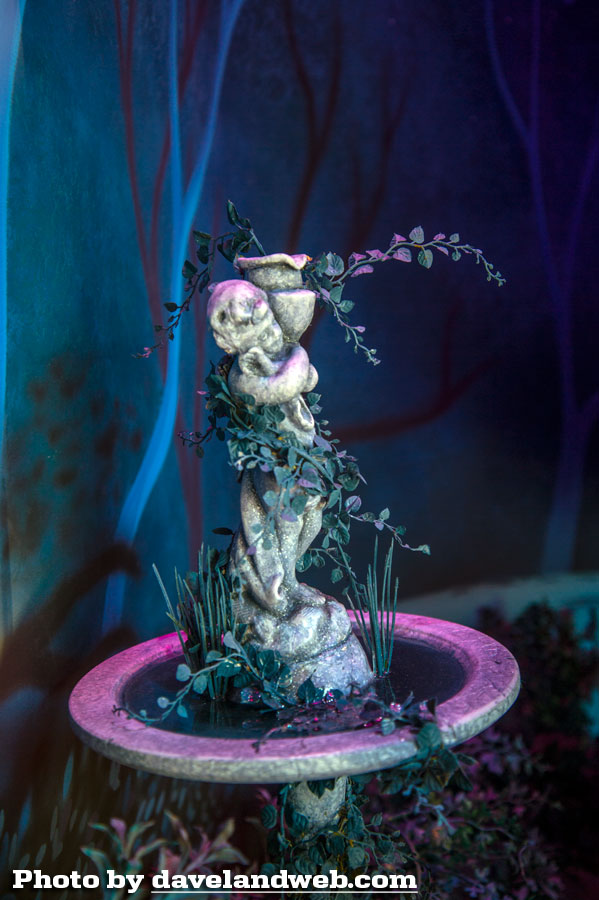 Castle details: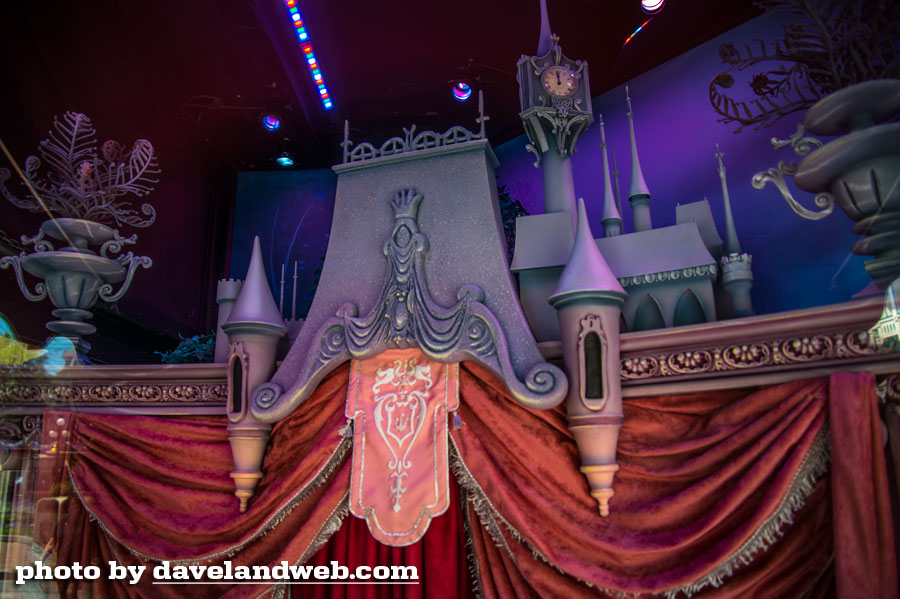 In the background, you can catch a glimpse of the alternate Cinderella scene showing Fairy Godmother transforming Cinderella into her ball gown attire. The effect wasn't working that day so I will have to rephotograph it on another visit.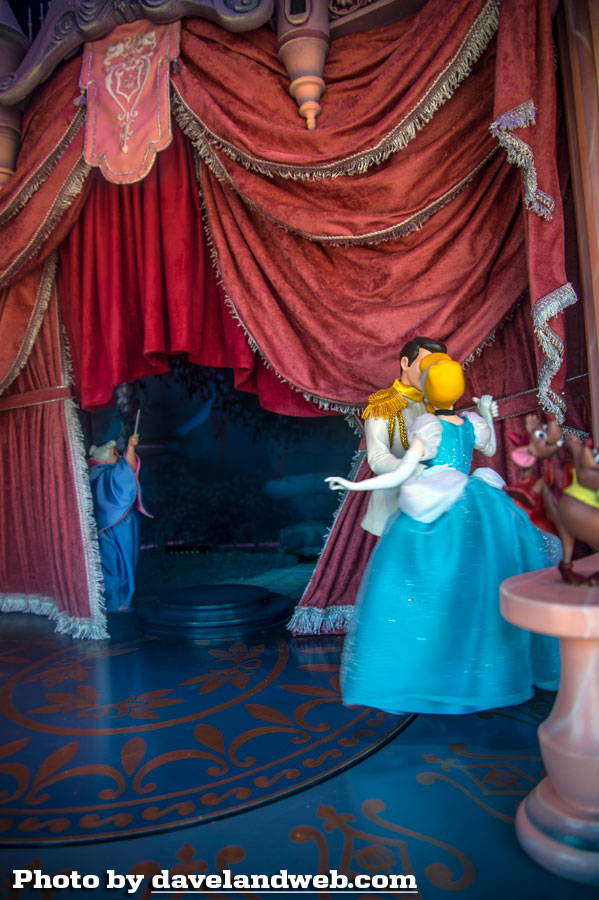 Overall, I think the windows are beautiful. Some of the special effects may be a bit modern for vintage Main Street, U.S.A. but that hasn't stopped the Disney Corporation from making other decisions so who am I to say anything. The felt figures still have their charms, though. Perhaps the whiz-bang-wow style windows would be more in place in Fantasyland and not on turn-of-the-century Main Street. Just my 2 cents.
More Emporium Window photos at my
main website.