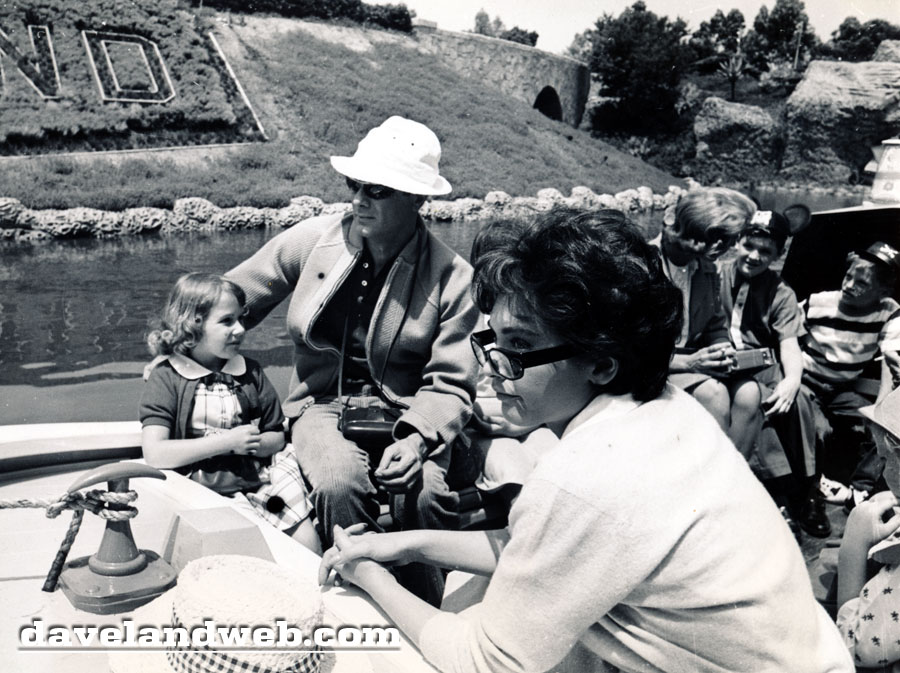 Another publicity shot from the 1962 movie "40 Pounds of Trouble" starring Tony Curtis & Suzanne Pleshette. Here's the accompanying vintage publicity blurb:
WORKING ON BOATS

A closeup of scene filmed from a second boat during a movie chase in Disneyland. The camera was focused on Tony Curtis, Suzanne Pleshette, and Claire Wilcox, as a six-year-old girl who is the "trouble" of the film title to Curtis.

—WIDE WORLD PHOTO, 5/1/62
See more "40 Pounds of Trouble" photos on my
main website.