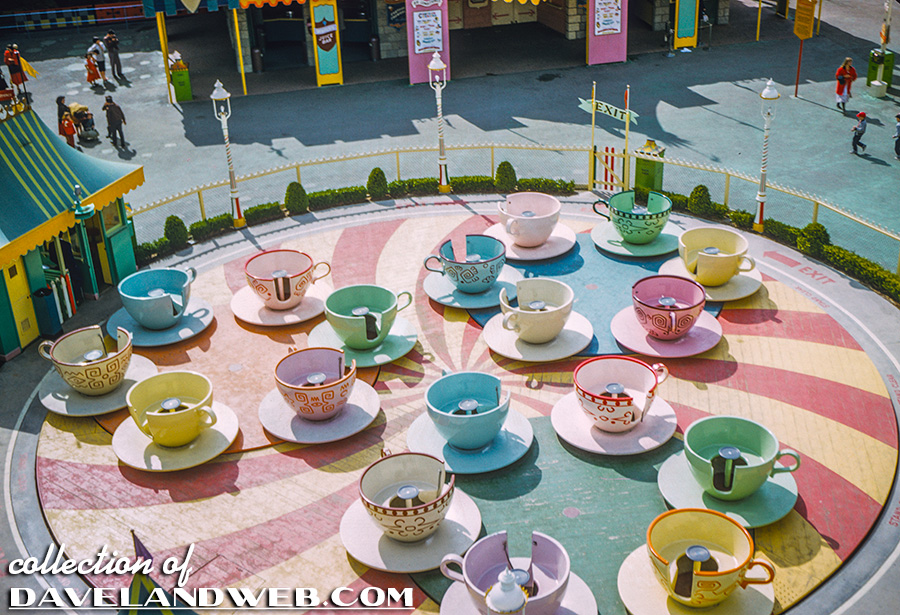 These first two photos (circa 1956 & 1968) show the Mad Tea Party as I believe it should look; colorful and crazy.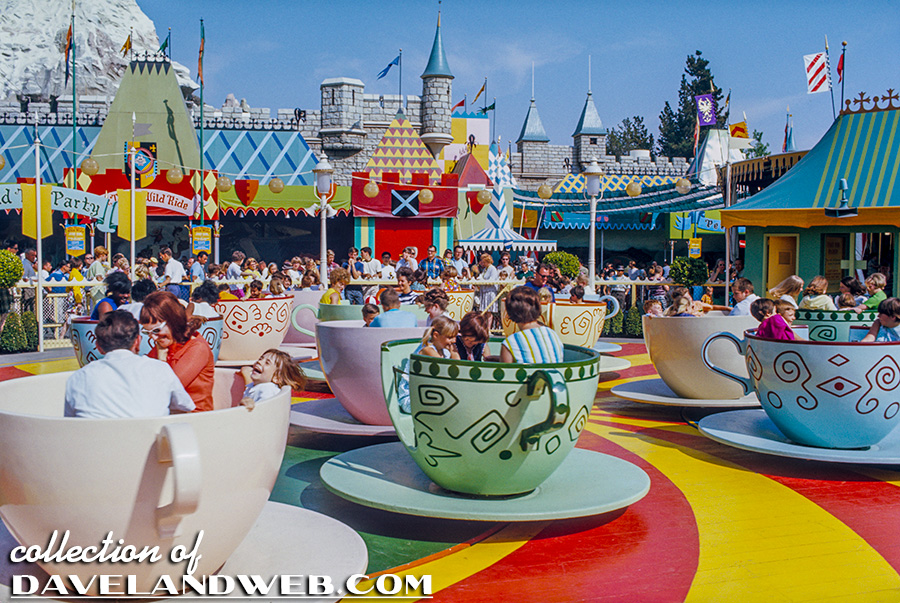 And then we come to this photo from August 1969. The first time I saw the Mad Tea Party attraction with these frilly arches I assumed it had to be a shot from Walt Disney World, where 1970's overdone-psychedelic-design ran rampant.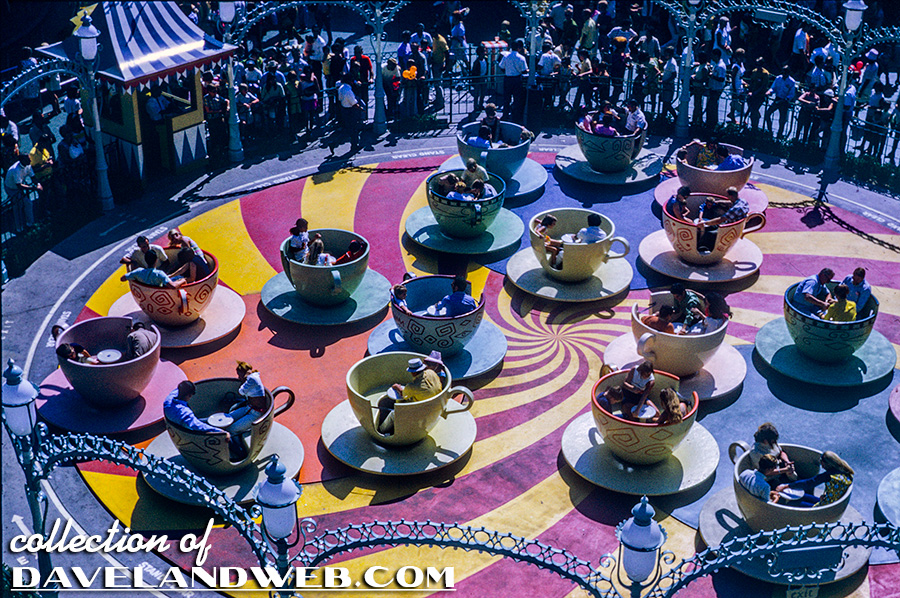 But no...it was definitely Disneyland. Somewhere between August 1968 and August 1969, these crazy little arches were added between the lightposts.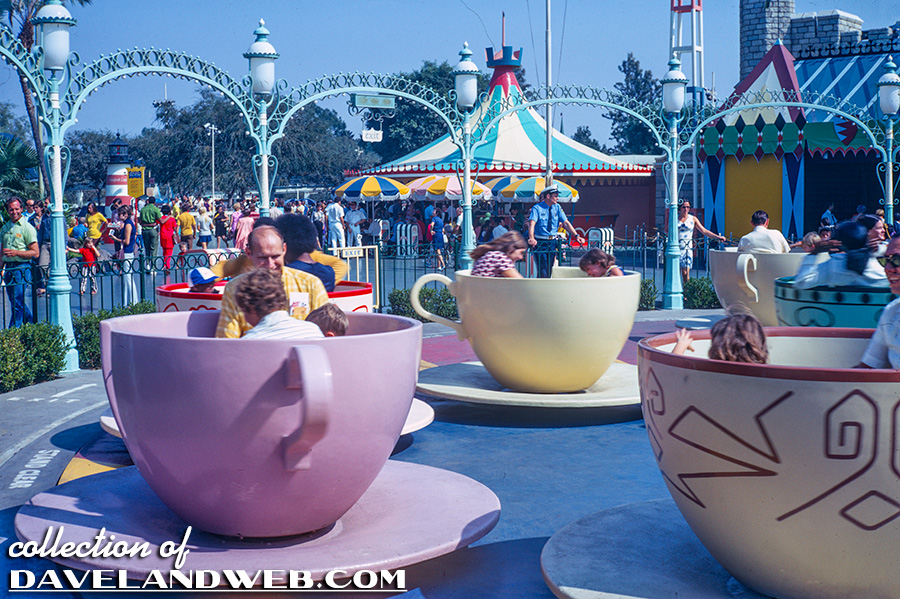 Somehow, they just didn't seem to fit into Fantasyland's Festival Tournament theming. Instead, they looked like something I would expect to see on Main Street.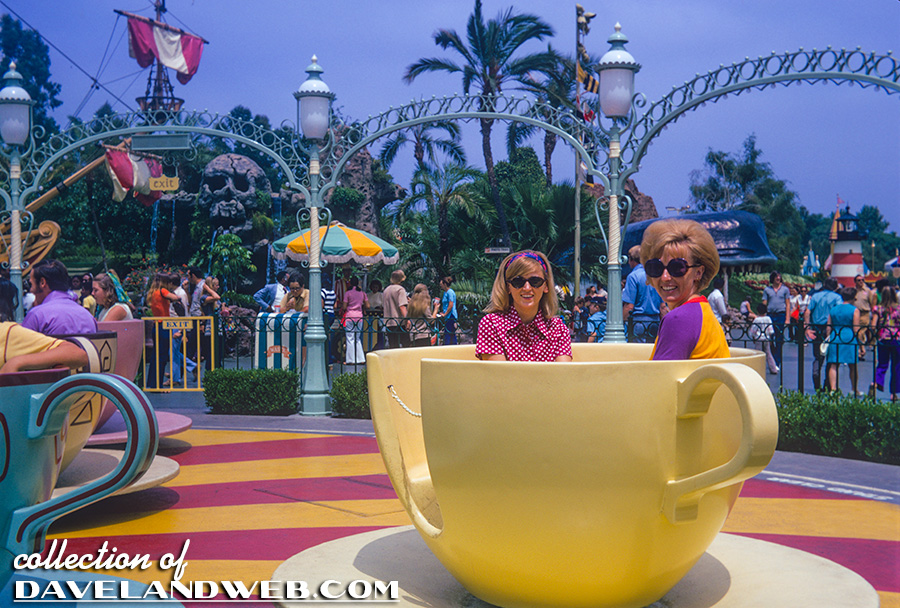 The last photo in my collection of these decorative arches is circa 1980; I assume they lasted up until the 1983 Fantasyland remodel.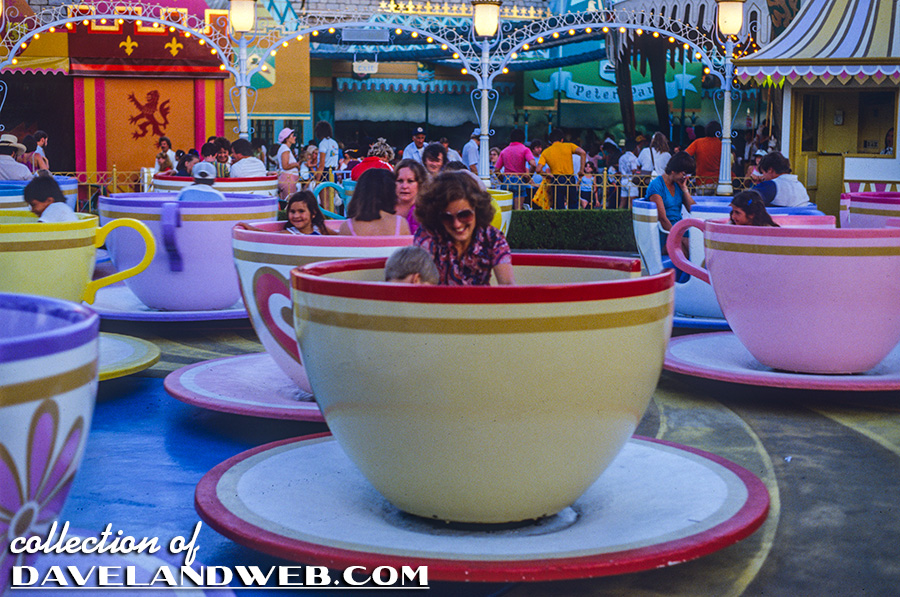 Today, there are no lacy arches. The Mad Tea Party attraction is full of whimsy and cartoon-style lanterns. A perfect fit for Fantasyland, especially in its newer location away from the Carrousel and the Castle.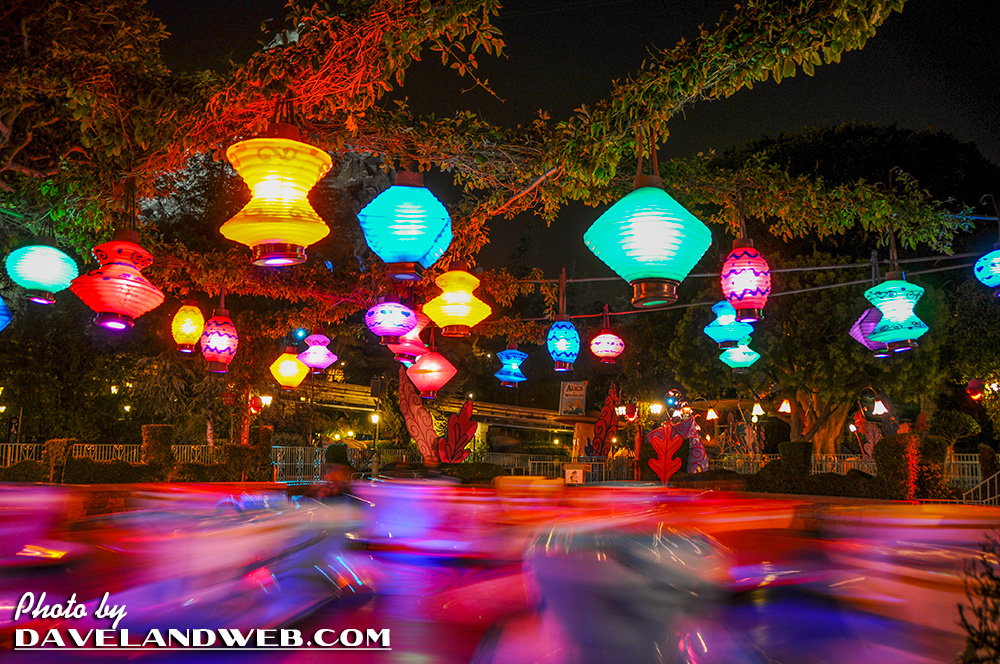 See more vintage & current Mad Tea Party attraction photos on my
Mad Tea Party web page.