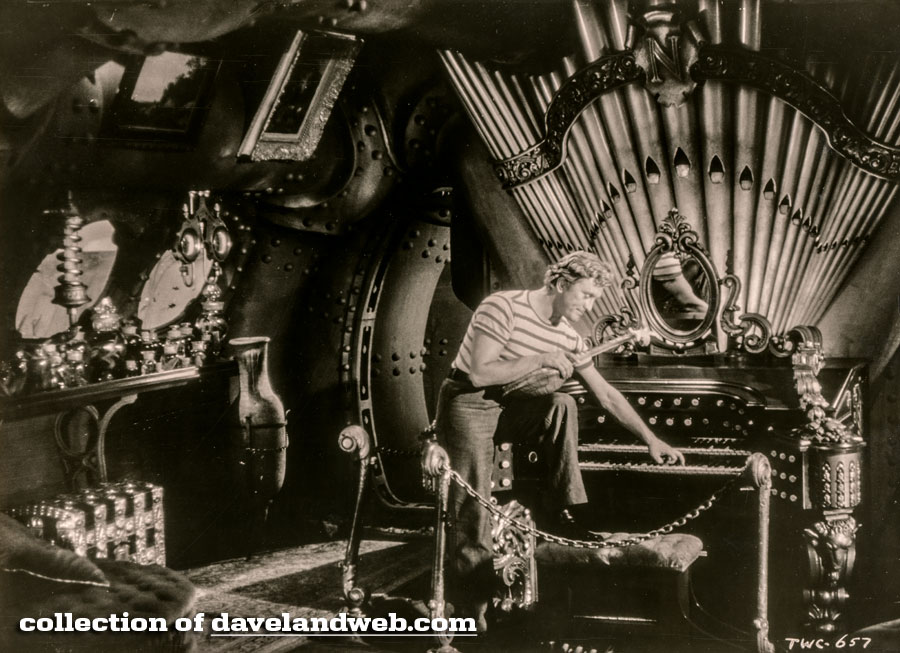 Before the term "green" became hip, Disney was practicing it in spades. In photo #1, you can see Kirk Douglas testing out Captain Nemo's organ...his MUSICAL organ!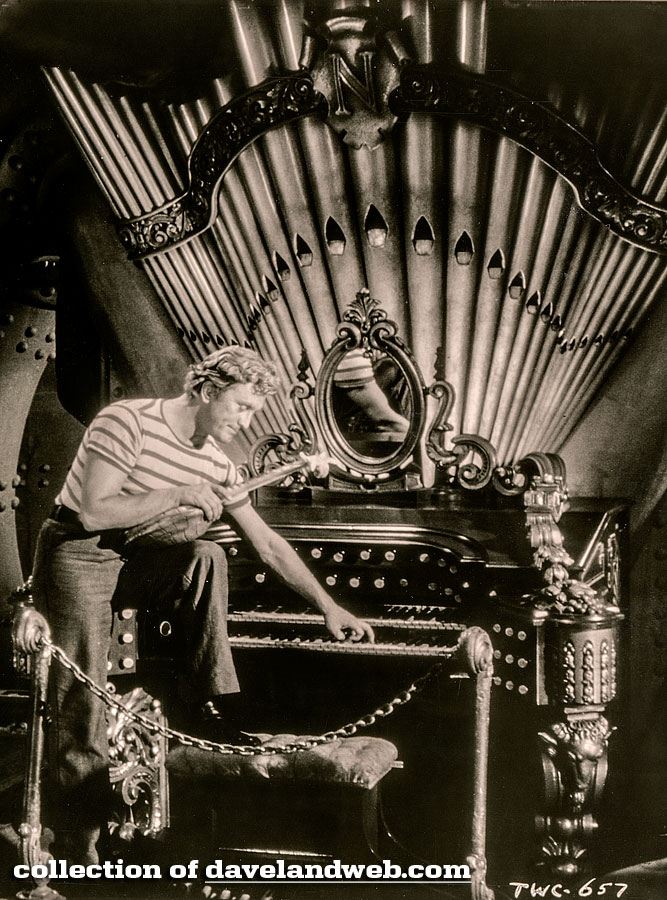 When the park first opened, rather than trash the sets of "20,000 Leagues Under The Sea," Walt recycled them and actually turned them into a paid attraction at Disneyland.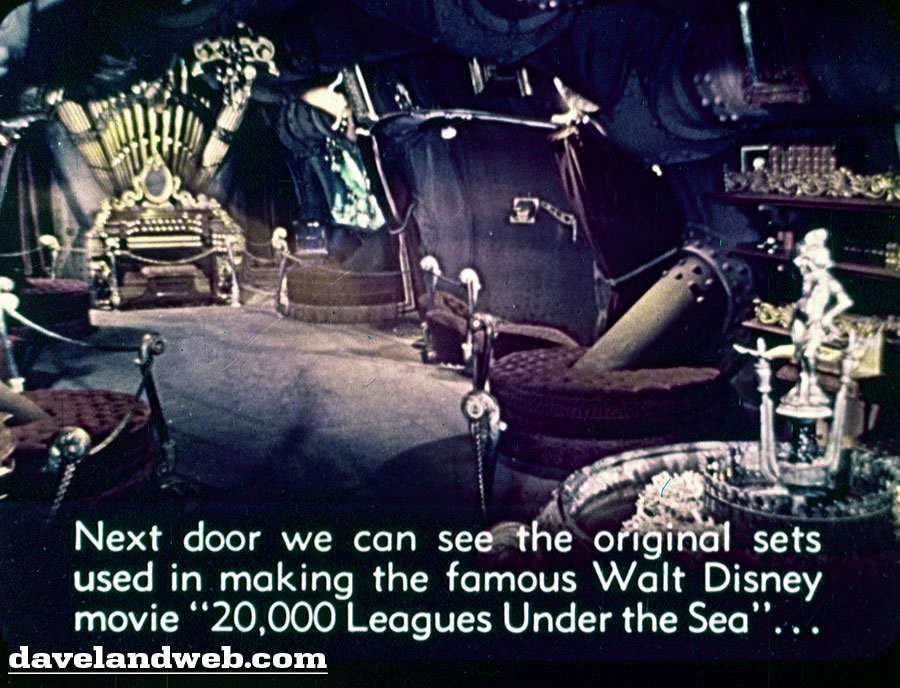 What a genius! Until 1966, these sets provided an indoor diversion for guests in Tomorrowland, and helped Walt fill up some vacant real estate.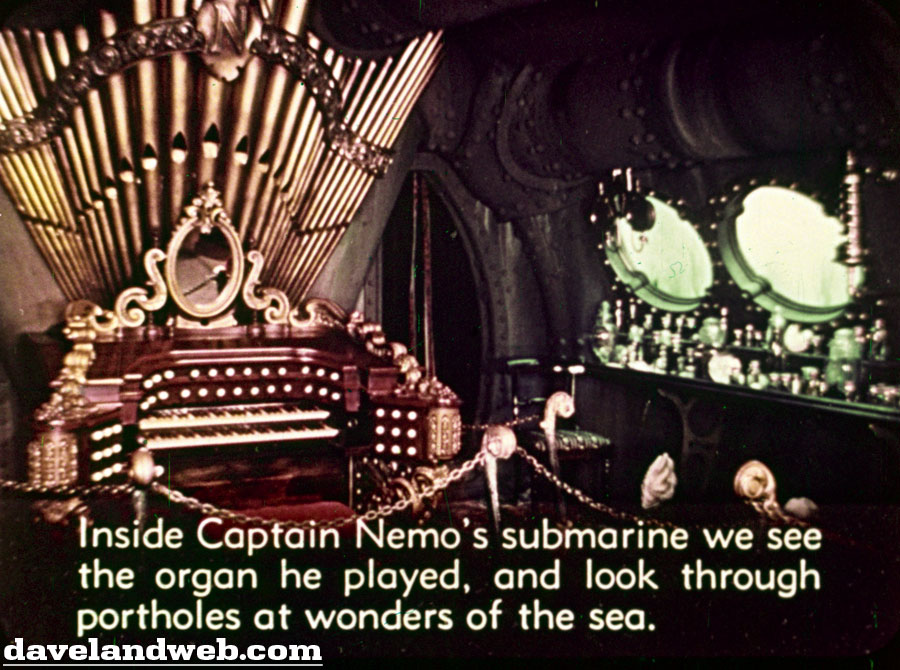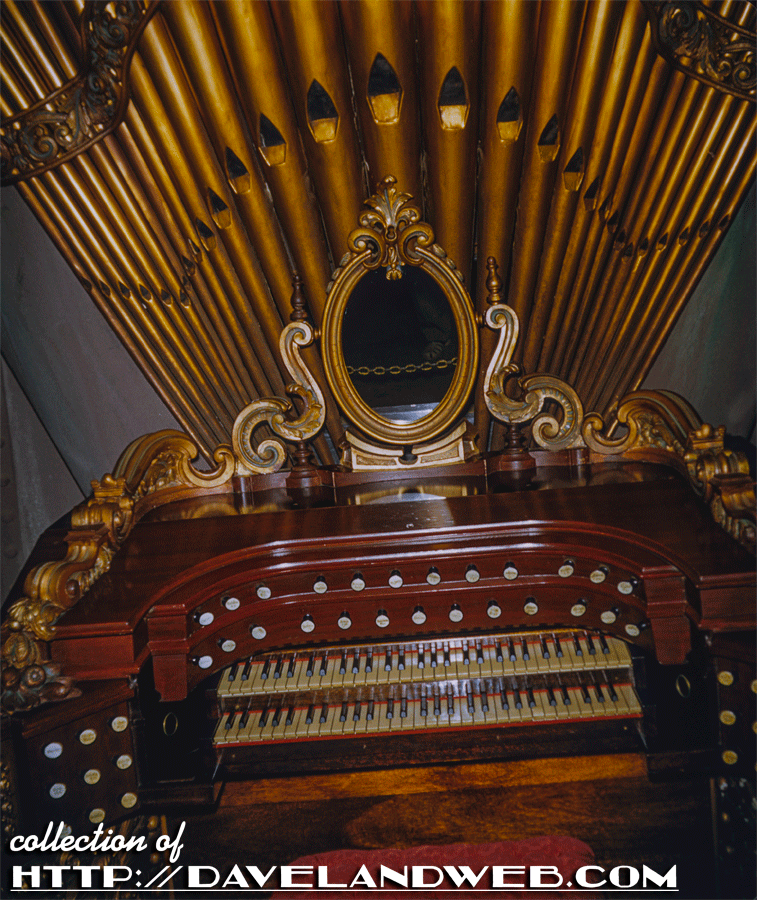 By 1967, the old Tomorrowland was gone, including the 20K Walkthrough Exhibit. Nemo's organ was moved once again, this time over to New Orleans Square, where it found a permanent home at The Haunted Mansion.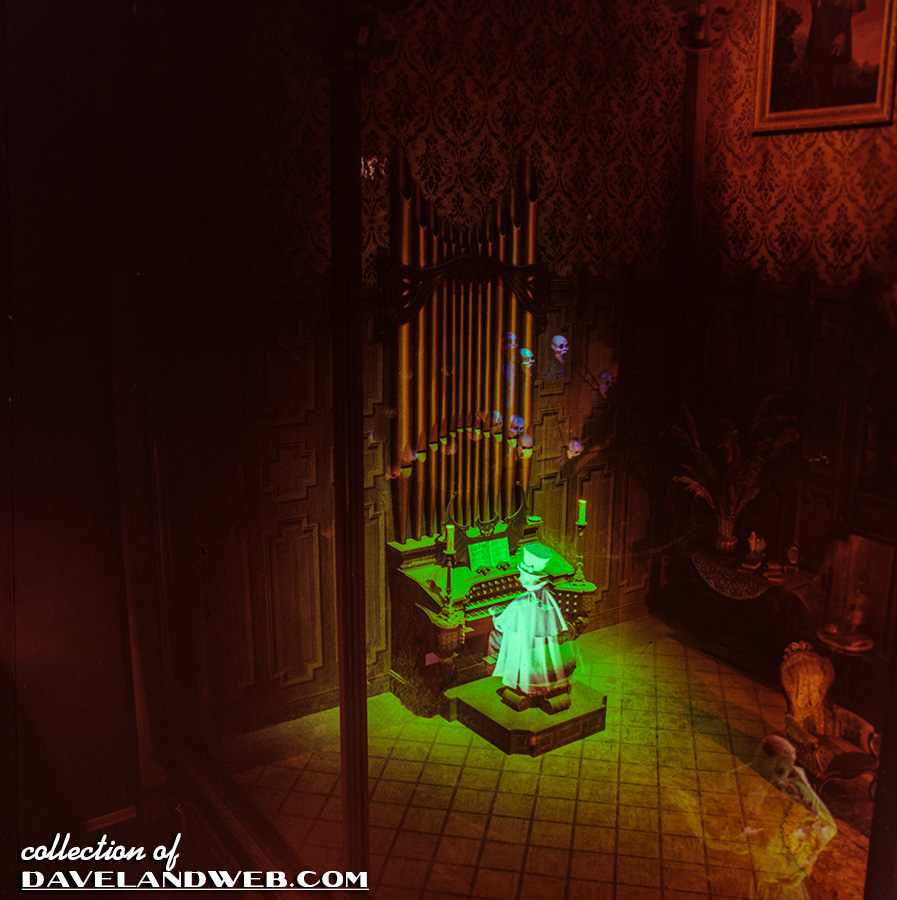 I'd say Nemo's organ has done pretty well over the years...at least better than some of the other discarded props from 20k.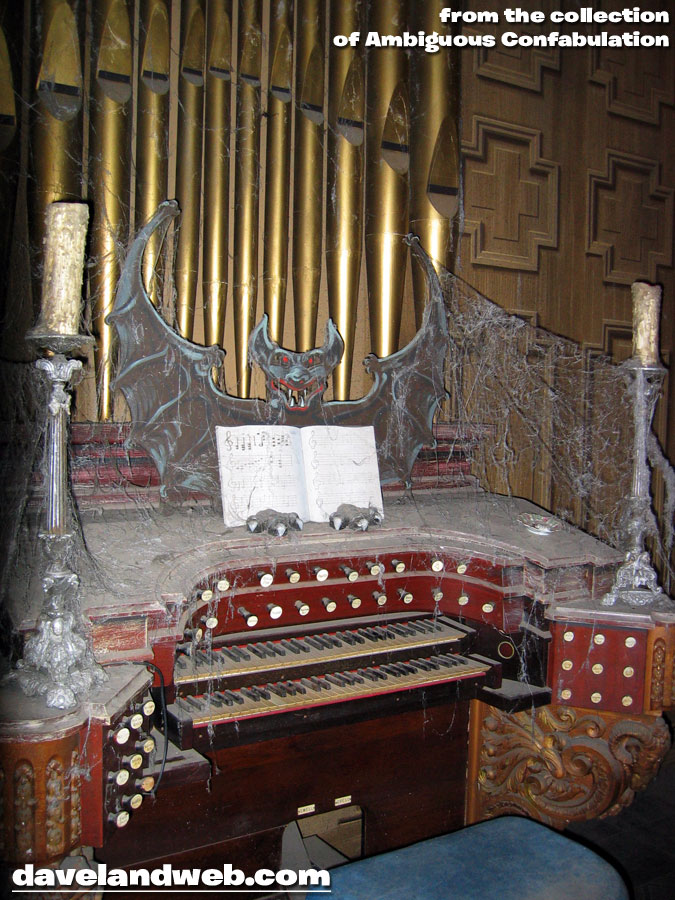 See more vintage & current Disneyland Haunted Mansion photos on my
Disneyland Haunted Mansion web page.