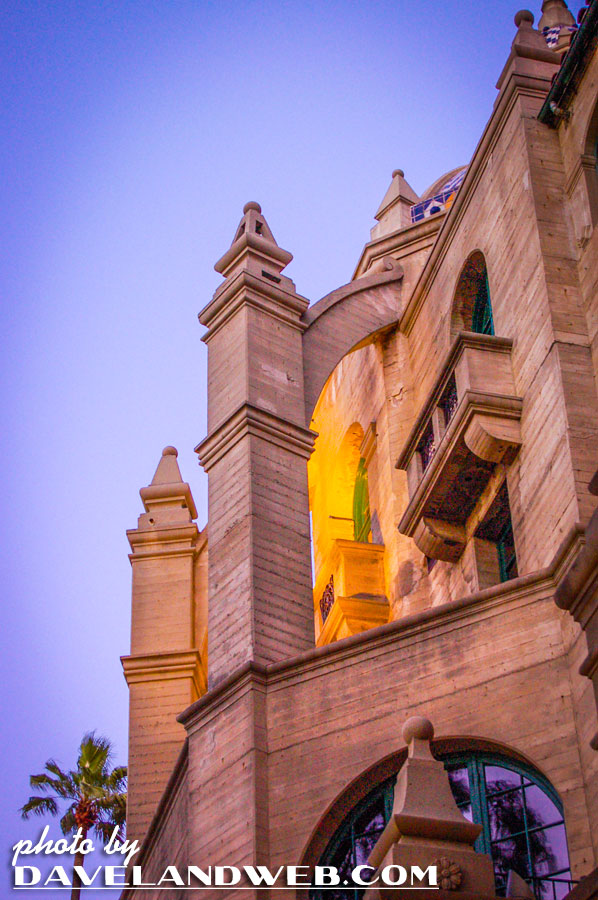 Last week's tribute to The Mission Inn in Riverside, California was chock full-o-photos from the past. Today's post features photos from my first visit to this beautiful property back in 2006. As fortune would have it, my first visit was during the Christmas season.
This overhead shot is of the Spanish patio; what a beautiful setting for a romantic outdoor dinner.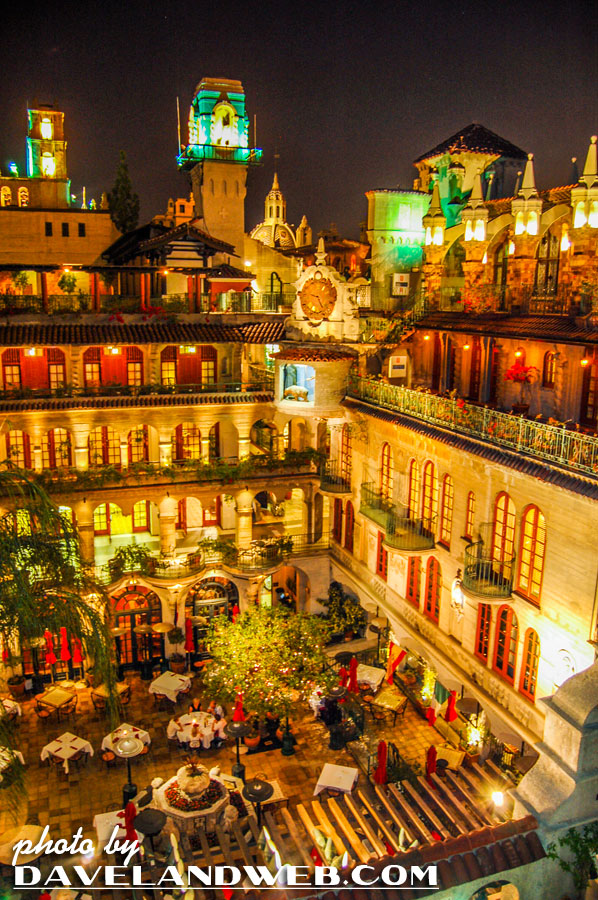 For me, the International Rotunda was a photographer's dream come true. I could have shot an entire memory card on just this area alone.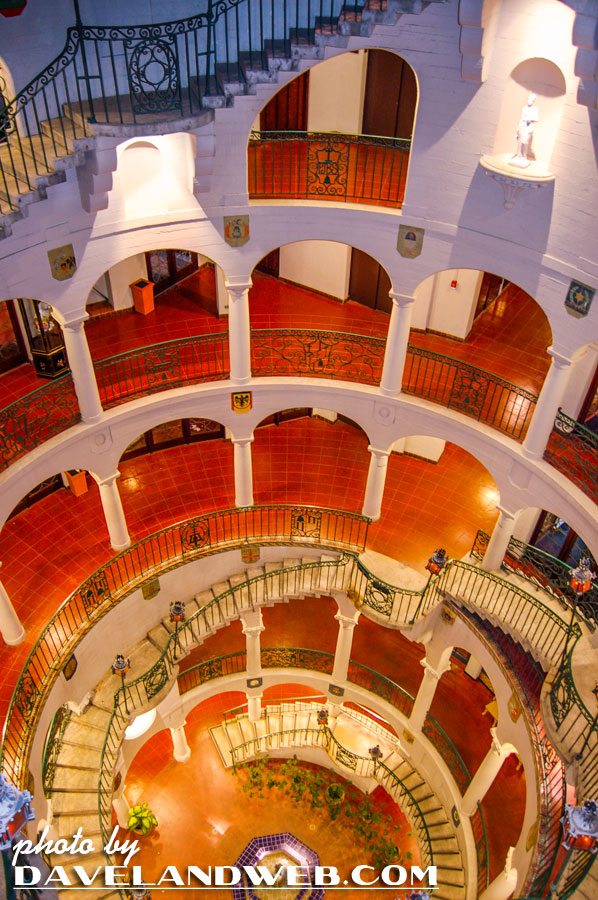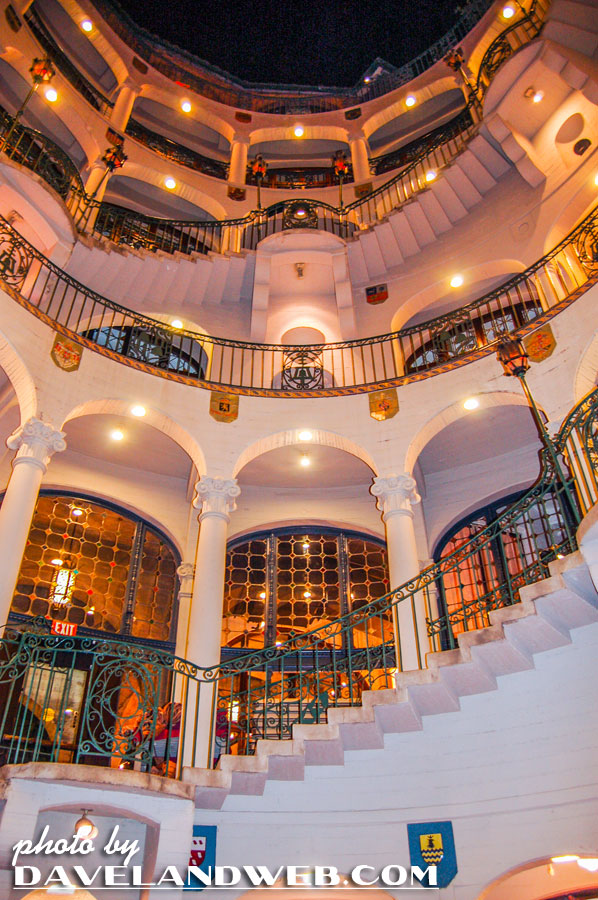 Time for a colorful late night swim: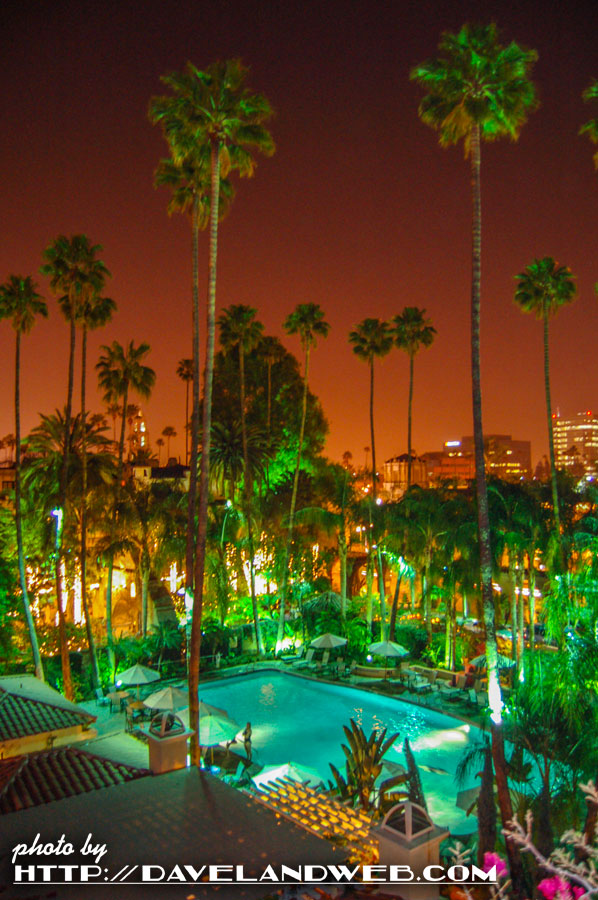 This section of the hotel is known as Author's Row; if I remember correctly, Pat & Richard Nixon spent their honeymoon here.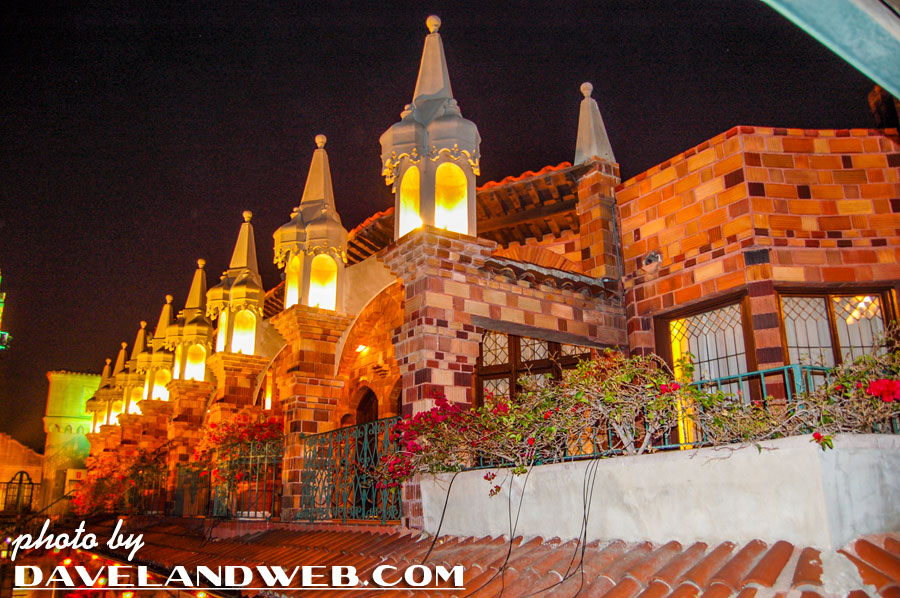 The Anton Clock tower shown here has five rotating symbols of California on a replica of a 1709 clock in Nuremberg, Germany: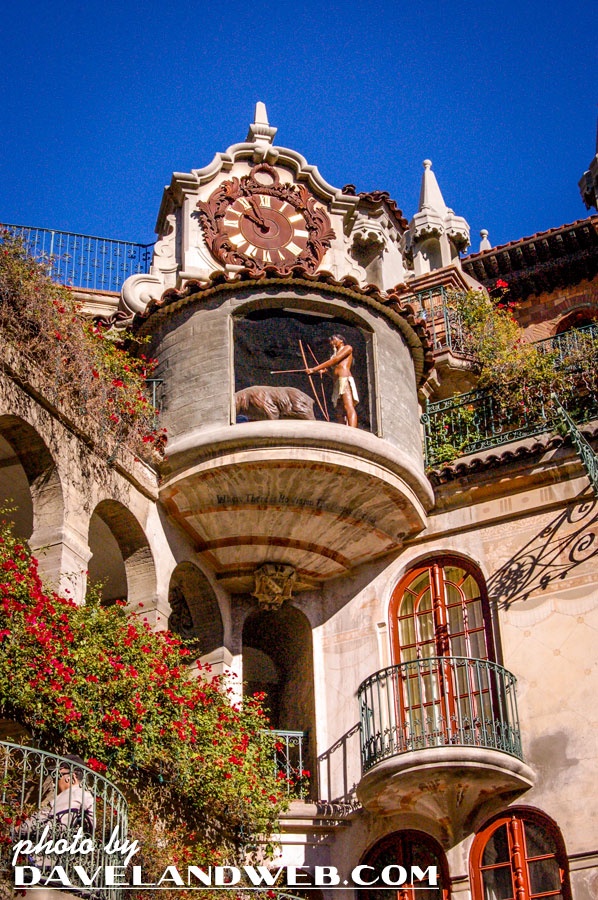 See more vintage & current Mission Inn photos on my
Mission Inn web page.