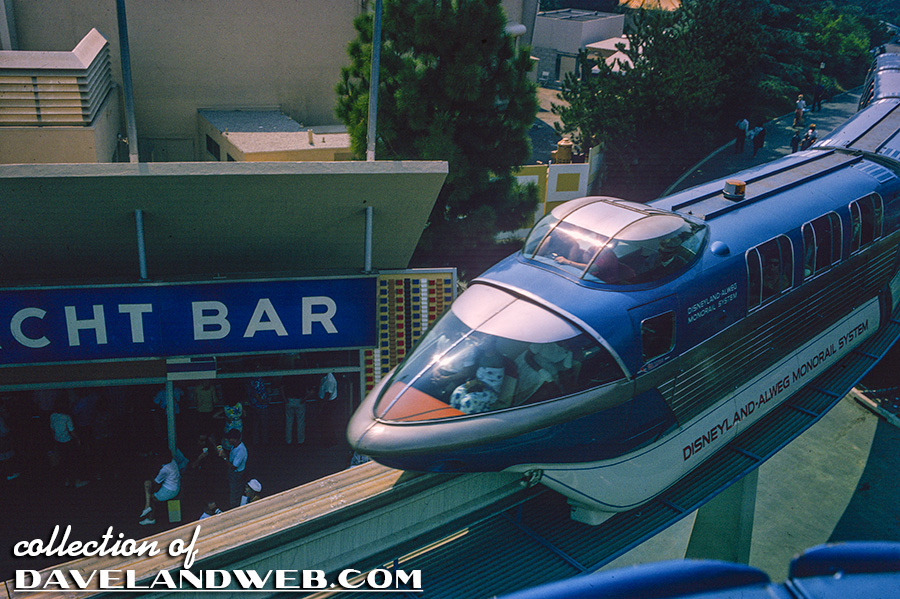 Although a tad dark, I am digging this overhead September 1964 shot of the Monorail & cone, with the soon-to-be-closed Yacht Bar in the background.
I am guessing that this November 1970 view is approximately where the tram lets guests off today near Downtown Disney: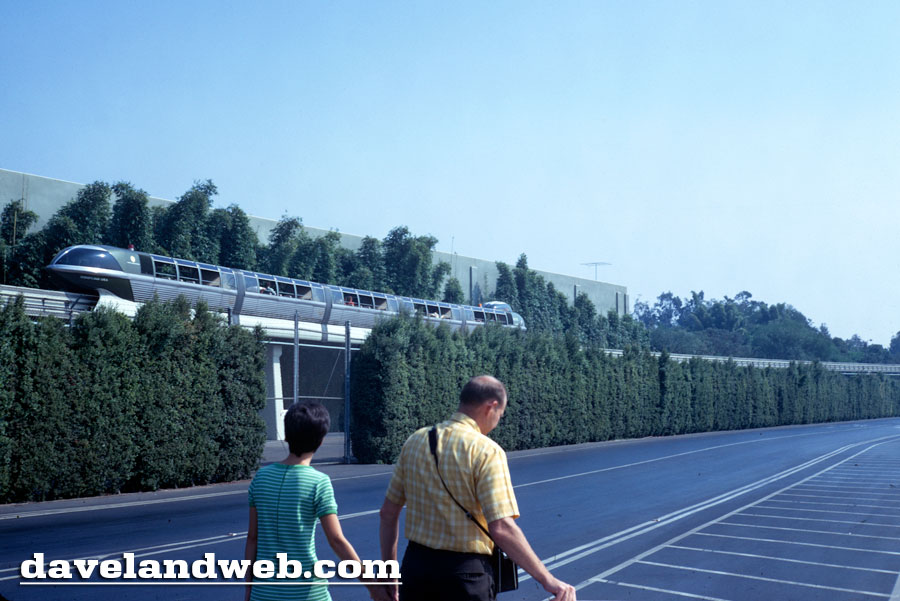 Today, the Monorail is still a thrilling way to view the park and travel around the perimeter. Looking like the terrain on Mars, this area is actually above the show building for the Submarine Voyage.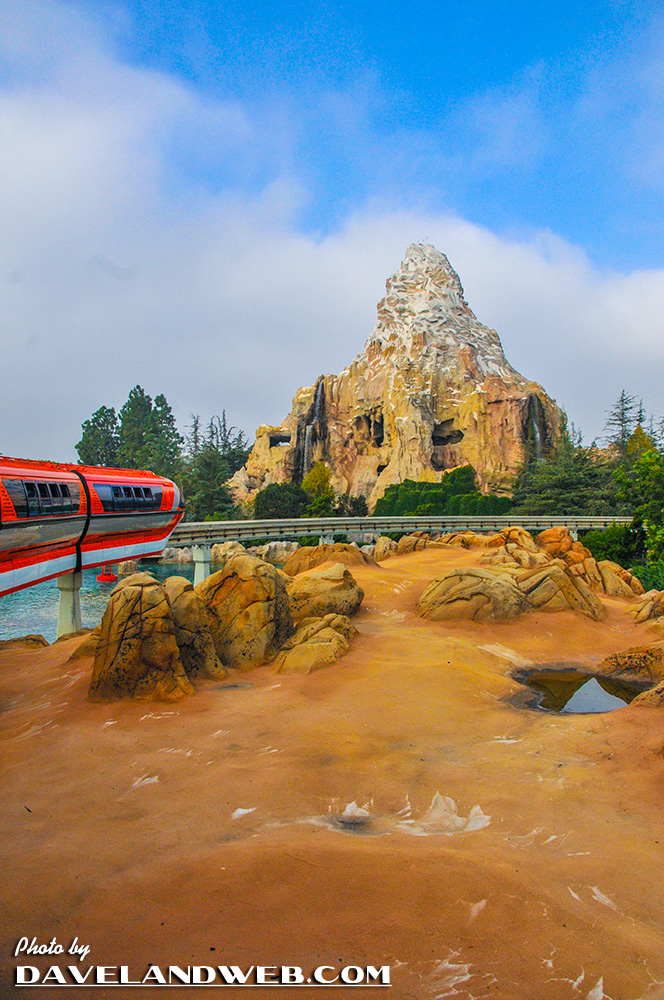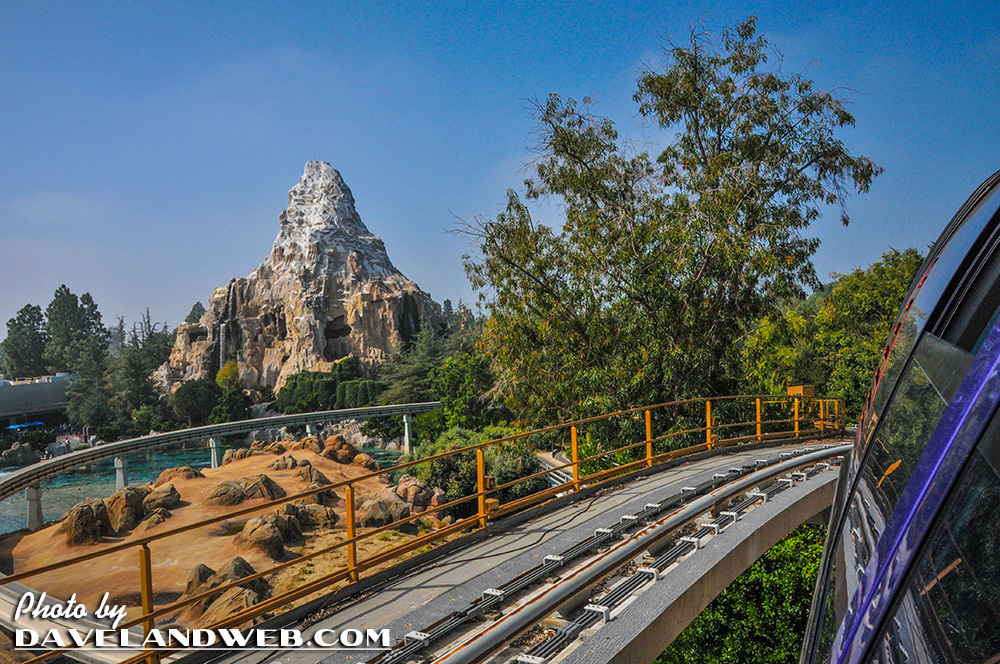 Even though there's no bubble to travel in anymore, riding in the cone can be almost as exciting. Here's a view that's no longer possible, now that the Golden Gate Bridge at DCA has been removed: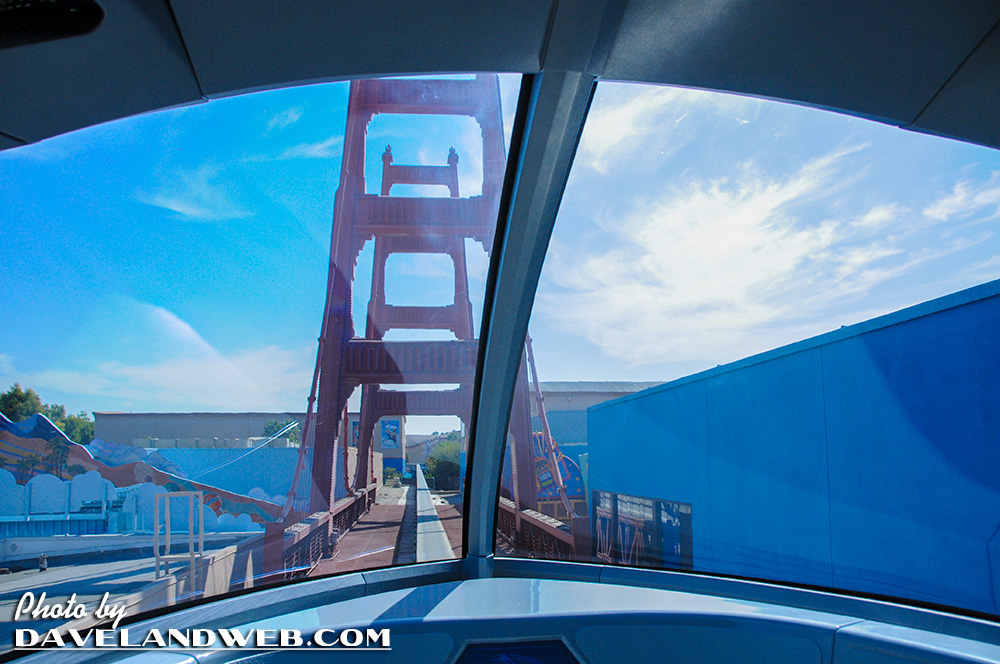 See more vintage & current Disneyland Monorail photos on my
Monorail web page.