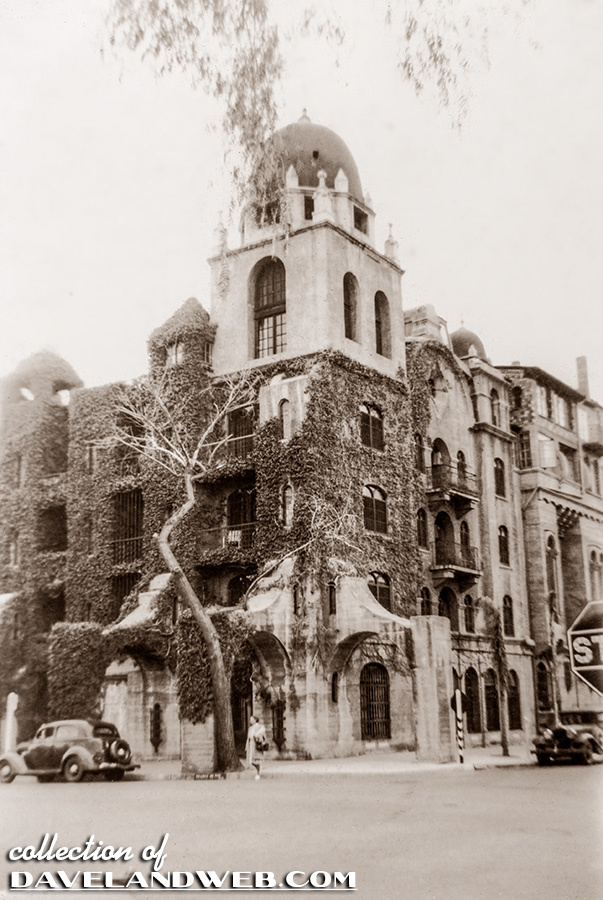 Right before I was born, my family moved to Riverside, California. A few months later, they moved back to San Diego. My mother's stories about how much she hated it there shaped my impression and caused me to dismiss it as a place to visit.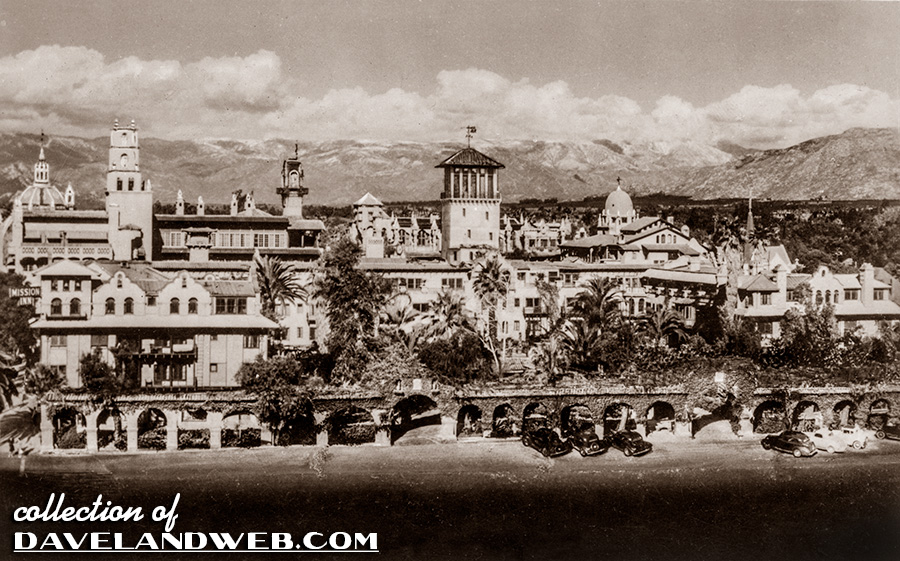 A few years back, one of my employees got married and her wedding was to be at the Mission Inn in Riverside. I groaned, thinking, "What kind of a godawful motel will this be?"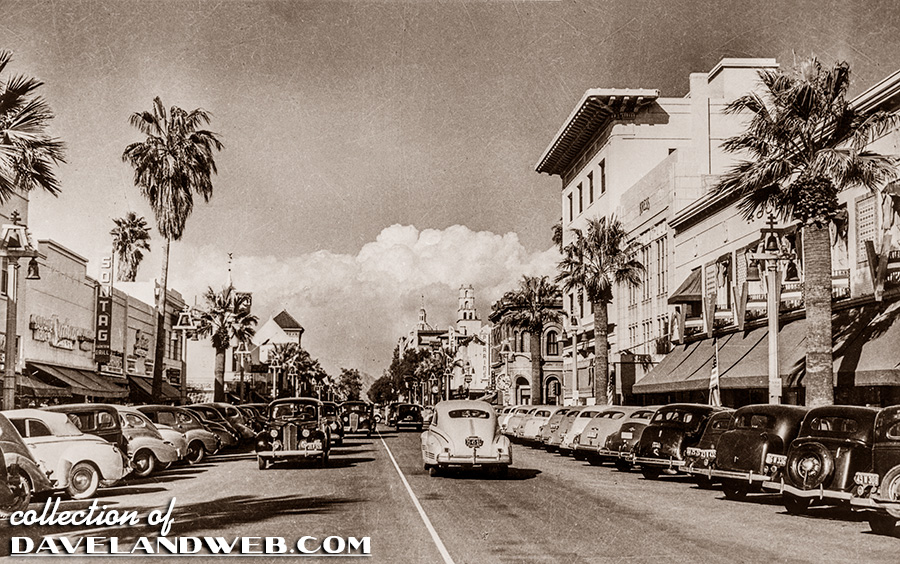 When I arrived, I was blown away. This place was amazing. Like an oasis in the desert...literally.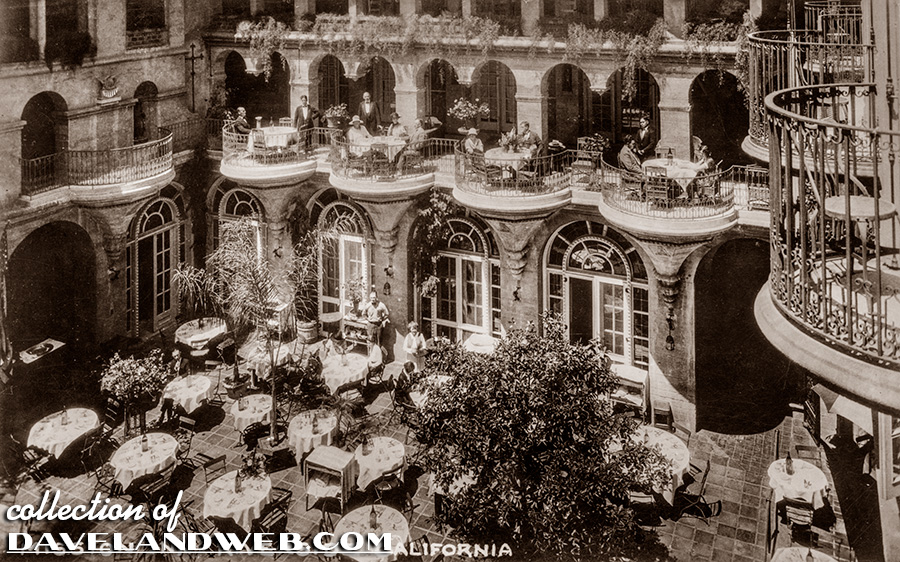 Although this post has vintage photos, let me assure you...it still looks the same today.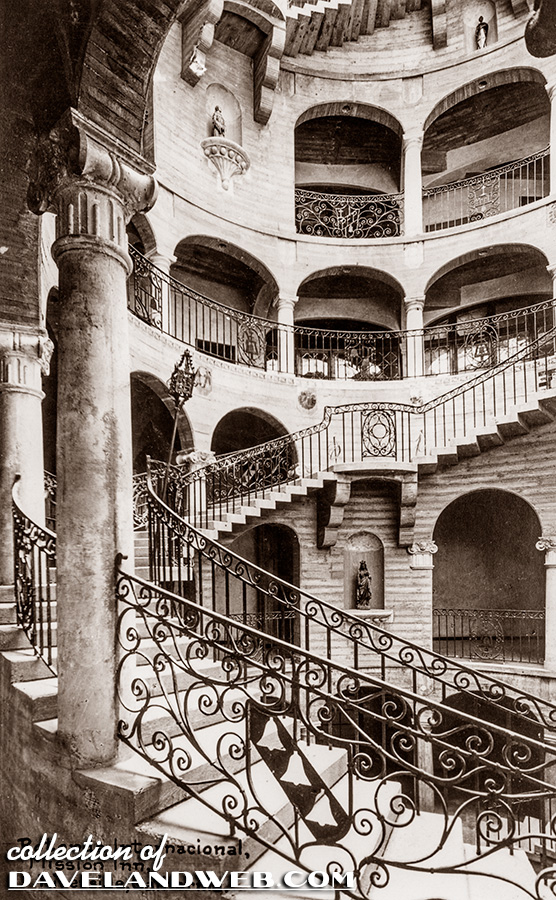 More on this place later. One post is not enough.
See more vintage & current Mission Inn photos on my
Mission Inn web page.